Newborn Baby Photography with Puppies Greenville SC: Doodles Making a Difference
This Newborn Baby Photography with Puppies Greenville SC is the most unique session I've ever done!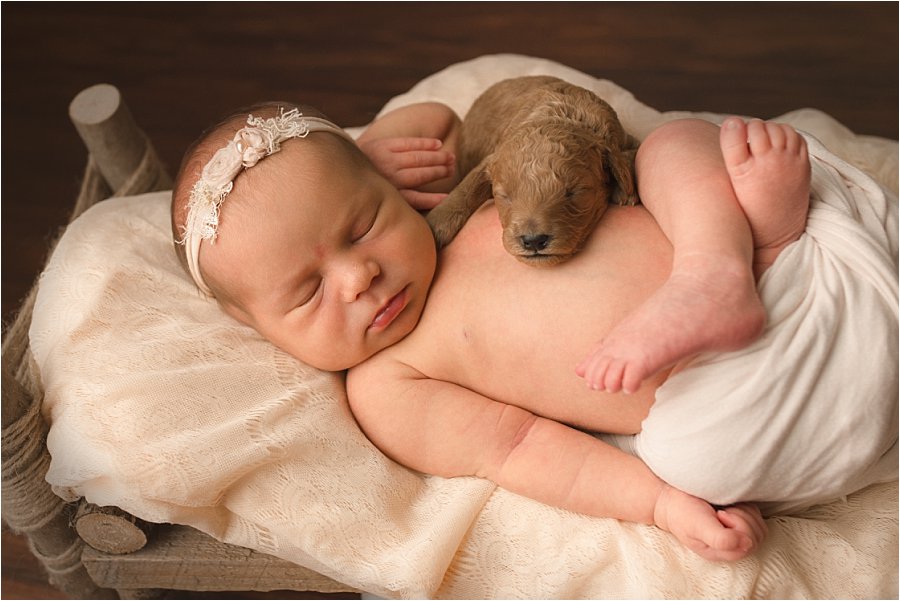 One of the best parts about being a Newborn Photographer is getting to collaborate with other business owners. So when my friend Christian who owns Doodles Making a Difference booked a session for her rainbow baby Starlie, I immediately asked if there would a litter of puppies due at the time of Starlie's birth. The only thing cuter than newborn puppy photos like the ones below from the previous sessions I'd photographed for Christian has to be a newborn baby with newborn puppies!

Starlie enjoyed a full session before we added the puppies to the mix which you can see here. So she was busy taking a brief lunch and snuggle break when I started the puppy portion of her session with the gorgeous golden doodles alone.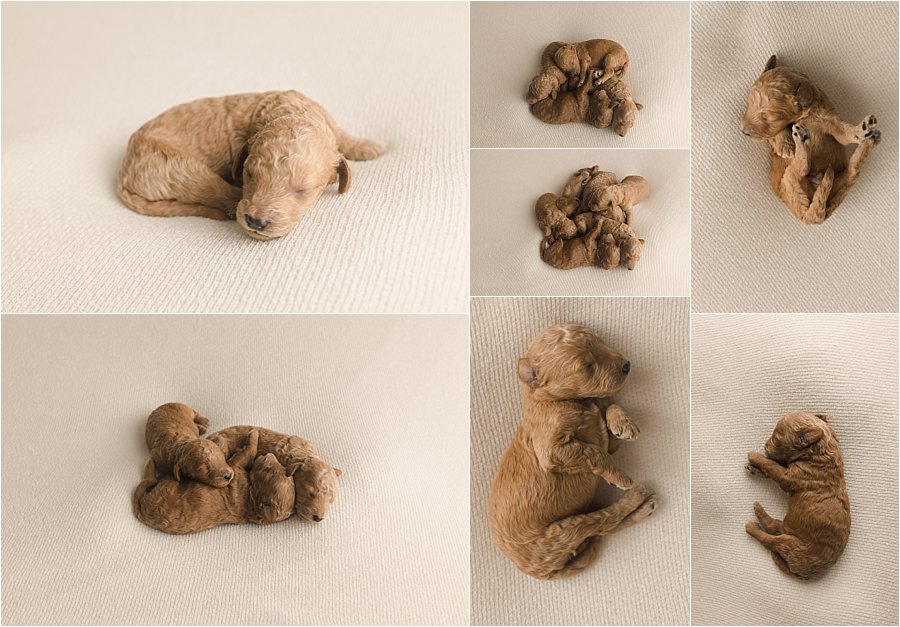 Not only are Christian and Starlie's puppies raised in loving homes avoiding the horrors of puppy mills, but these pint sized doodles really do make a difference. The sale of each puppy feeds a child in India rescued from slavery for a full six months. This partnership with Set Free Alliance aids in the healing of the children both physically and spiritually through the gospel of Jesus Christ. It's a beautiful business model.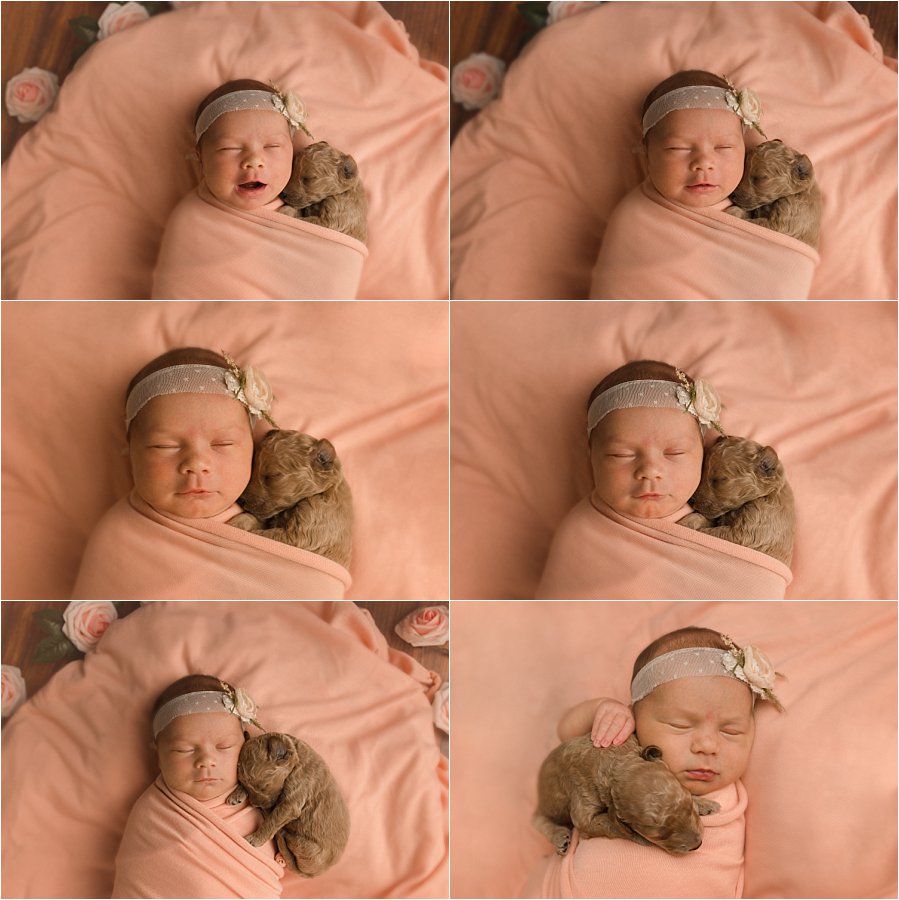 My favorite image from this session is this sweet pouty face that Starlie gave.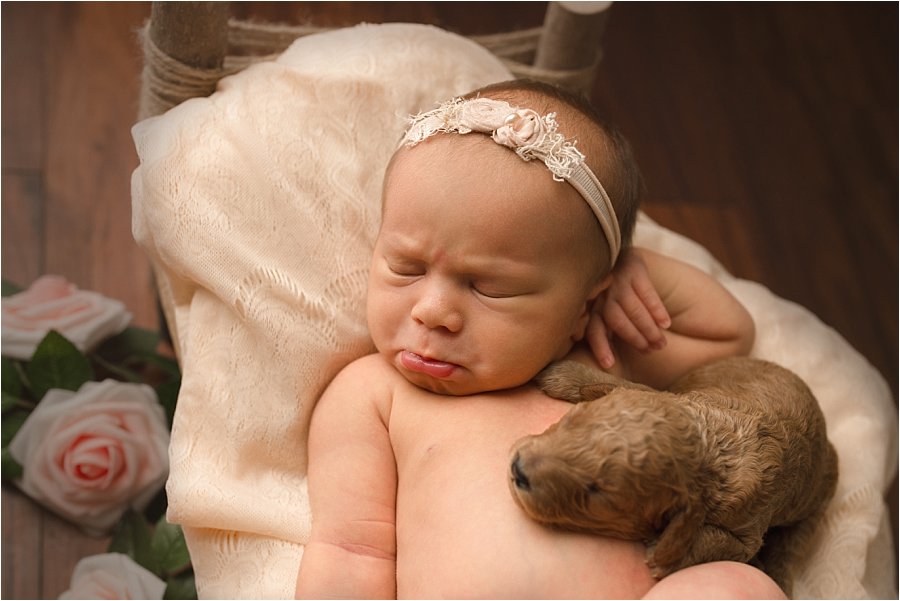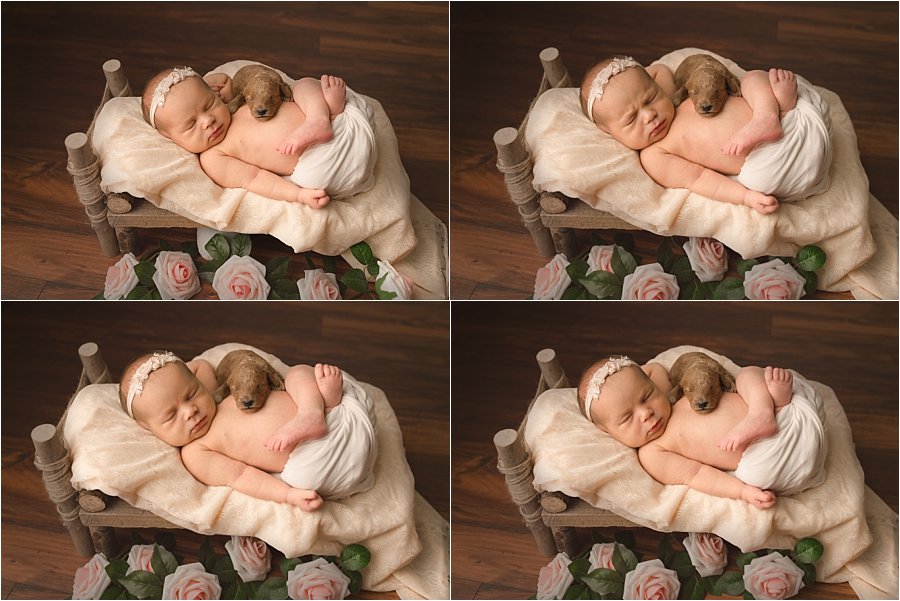 However, this smile is a close second!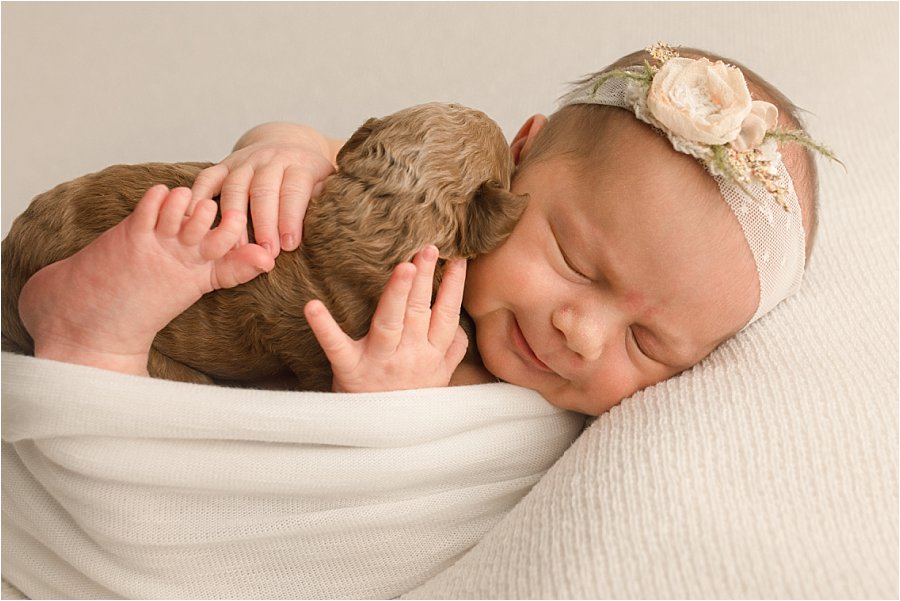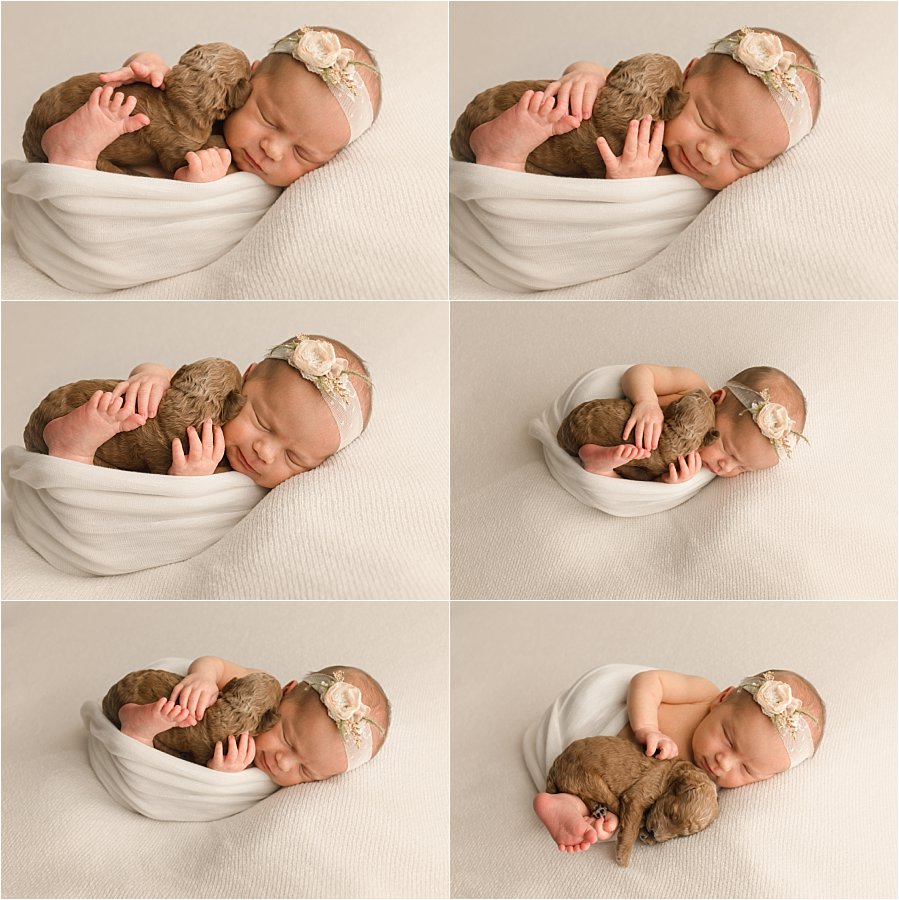 Are you looking to book your own newborn photography session with me? Click here to tell me your baby story. Do you suddenly have puppy fever and want to make a difference in the lives of children rescued from slavery? Click here to fill out an adoption application!