Newborn Baby Pictures Greer SC
Meet Micah.
What I love is how intent he was on the camera.  Most newborns don't focus on the camera at all which is why my imagery focuses on the sleepy sweet poses.  But Micah just stared at me until he fell asleep!  Right at the camera.  It was so fun to get this shot!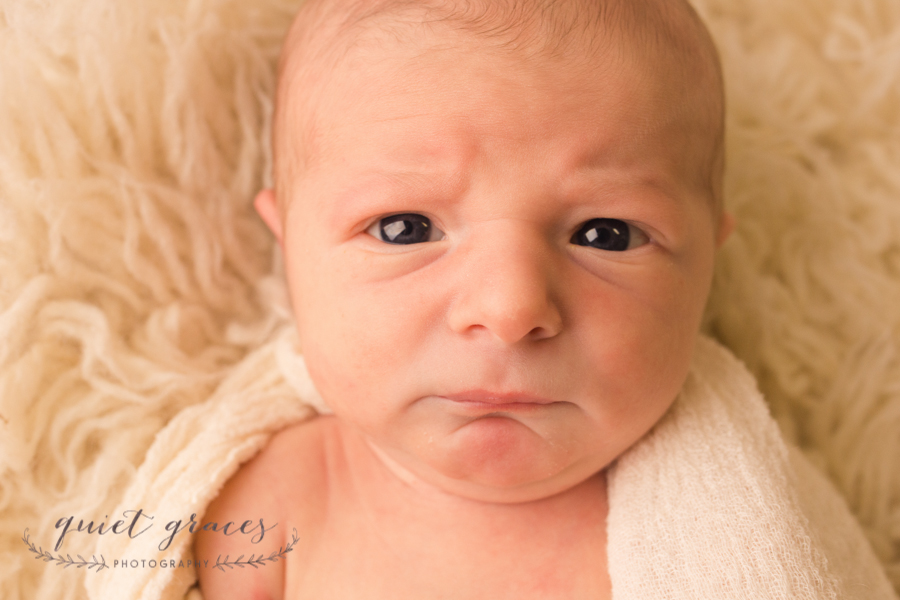 This little guy came to the studio to help me work on some specific newborn baby picture poses.  From time to time I do model calls to help strengthen some of my skills and Micah's family helped me out.  Interested in finding out when I'm doing a model call? Sign up for my e-newsletter to be the first to know everything!