A Newborn Photography Review
My friend and two time newborn client Teri Lee just wrote an unsolicited newborn photography review of Quiet Graces over at her blog.  You guys, this is why I do what I do.  Teri Lee made my heart swell with that feeling of knowing that my deep passion was meeting some of the world's deep need.  But she also gives you a glimpse of what it's like to be my client.  Thank you, Teri Lee, for blessing me with words.  I'm so grateful. The following is that post in it's entirety for you to enjoy.
______________________________________________________________________________________________
I met Melissa at church in a parenting class.  I introduced myself like this: "Hi!  I'm Teri Lee!  I recognize you from your blog.  I..umm.. found it through a friend of yours who saw I was trying to eliminate dairy for Carter and recommended it to me.  Carter's over there…yeah.  He's my first little one.  Oh yeah!  So I've read a lot of your blogs and it really helped me a lot and then I recognized you and I just wanted to say…hi."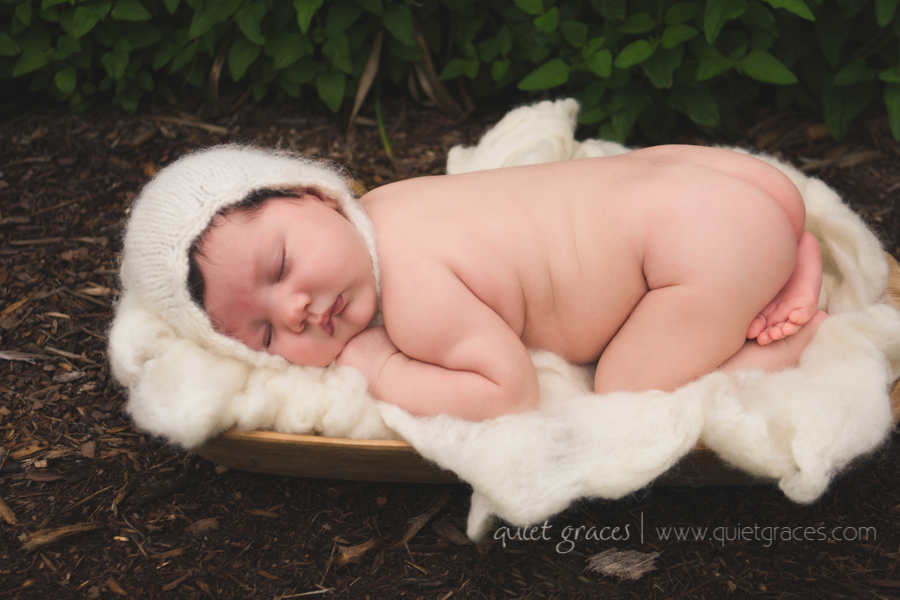 That whole introduction took less than 2 seconds because I was talking too quickly and it was just as awkward as you are imagining.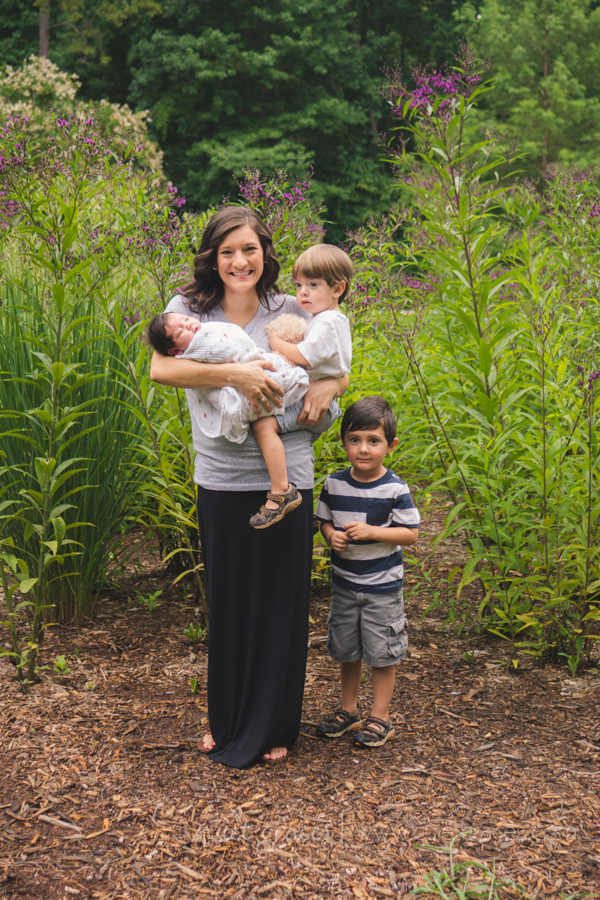 Melissa and I live on opposite ends of town and have personalities on opposite ends of the spectrum in many ways.And yet, because of Jesus, we are sisters and I can feel it.  I feel "family" when I'm around her, and it's a gift to me. One of my favorite things about the Lord is that He puts His people in families.  Not businesses, not a hierarchical systems, but a Kingdom of family.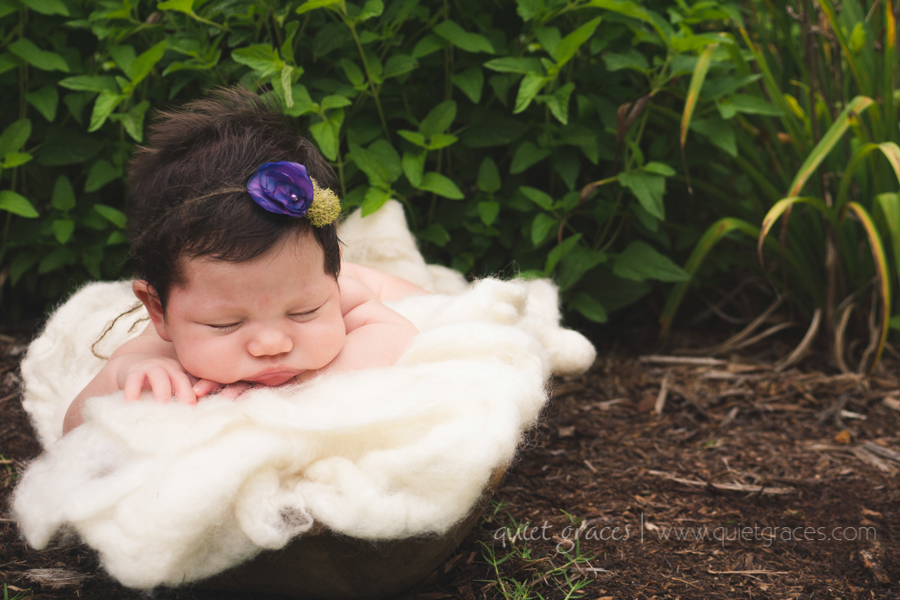 Melissa runs a small business on top of her full-time job mothering twin girls and their little brother.  Quiet Graces photography specializes in newborn photography.  Melissa has an eye for art, technical skills with the camera and editing software, and a gift for handling babies and their brand-new mothers.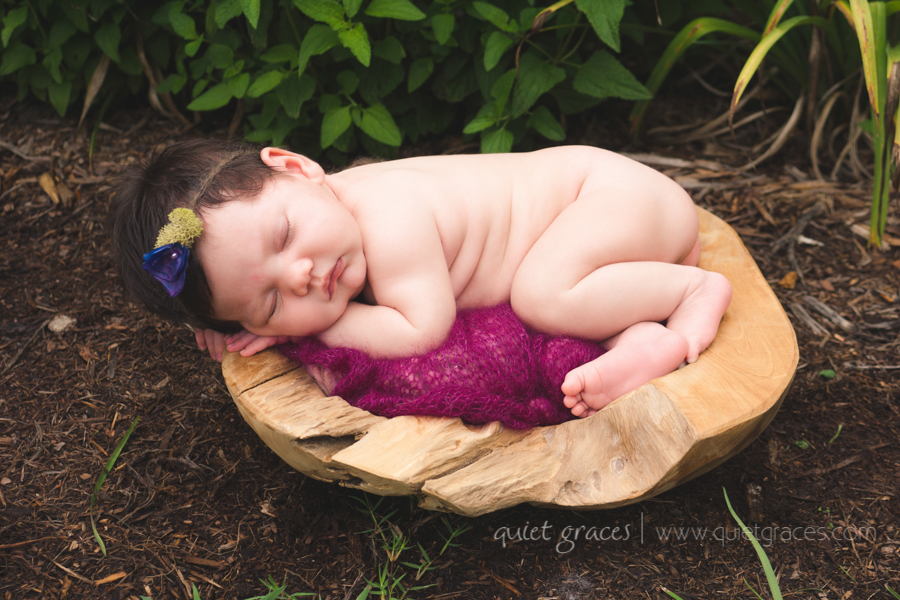 Melissa spends as much time rocking, bouncing and shushing babies to sleep in her arms as she does clicking the shutter.  She holds tiny arms in place and waits and waits and waits for sweet infants to decide to keep them there before releasing her hand, finger by finger, from position.  She takes accidents in expectant stride as the babies are diaper-less for most of the shoot.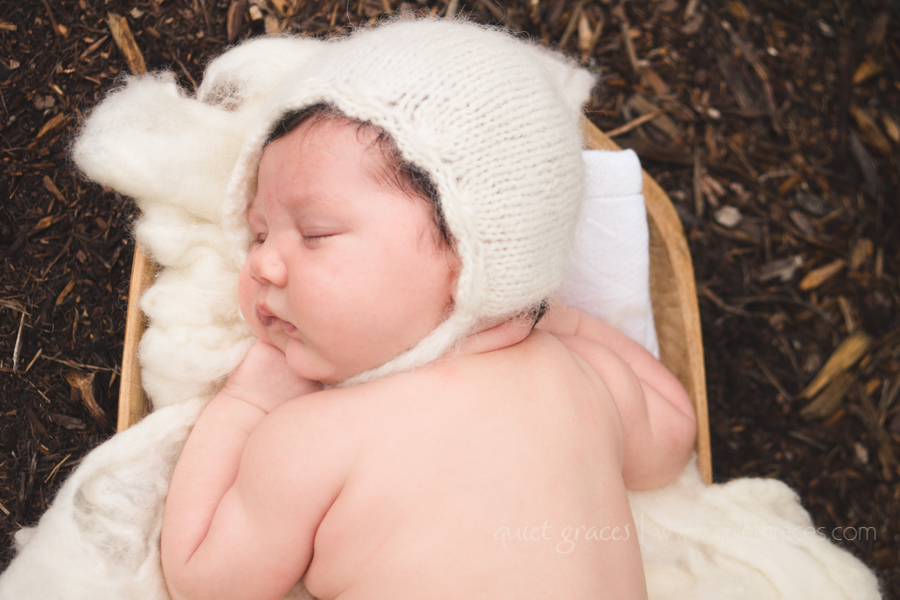 Melissa has patience with the over-tired, hormone-charged new mothers.  She builds in plenty of nursing breaks, understands tears that come from nowhere and has much grace for all the different mothering styles good mothers practice.  Her understanding demeanor is a kindness in those first days home from the hospital and is a gift in and of itself.And sometimes, when there isn't a way, Melissa's business, as well as her art and personality, are her gift as well because she sees Quiet Graces as more than just a means to a paycheck or a means to an end.  It's a dream, a calling and a gift she uses and gives and shares.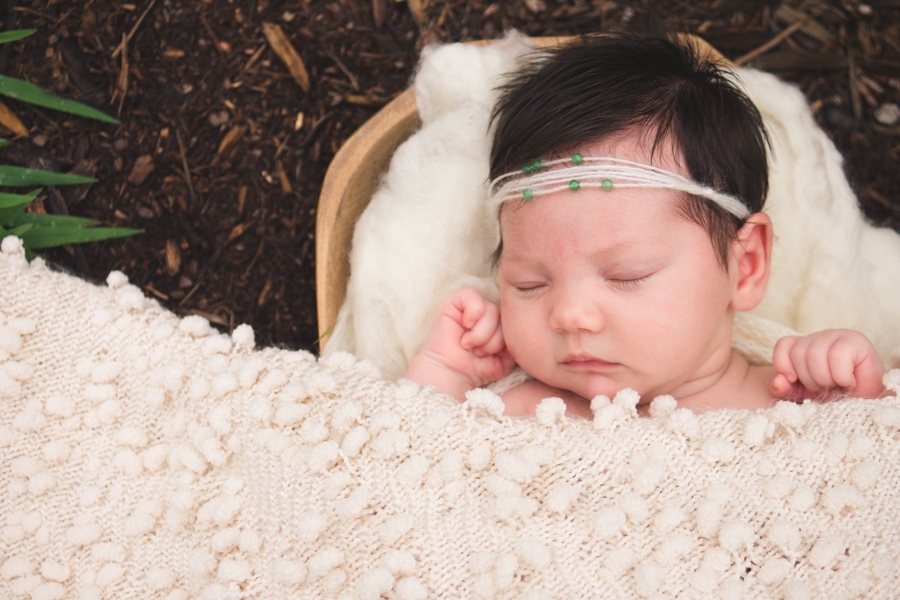 Without Melissa, these little newborn moments can fade so quickly in a blur of a time period with no sleep and lots of round the clock care.  They are the sweetest and most fleeting of times.  When I look at them, I remember just how my Ella girl felt in my arms…how I felt holding her.  That memory…I can't describe its worth to me.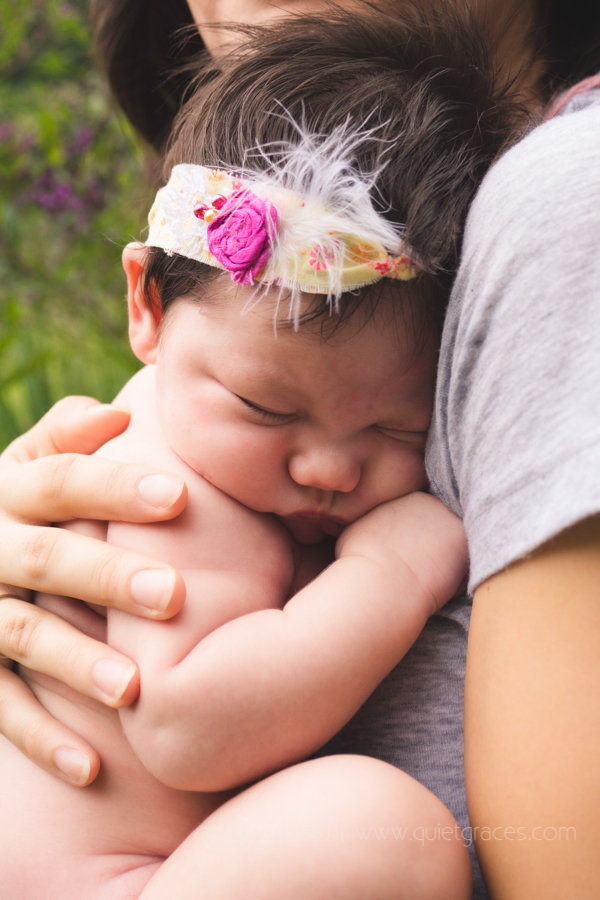 The way Ella curled and snuggled just so has already shifted and changed.  Her hair has grown and her sleeping face aged.  She is already altogether different from this girl in the photos, but always, always, always the same.  Always my girl.  Always loved.  Always a joy for my soul.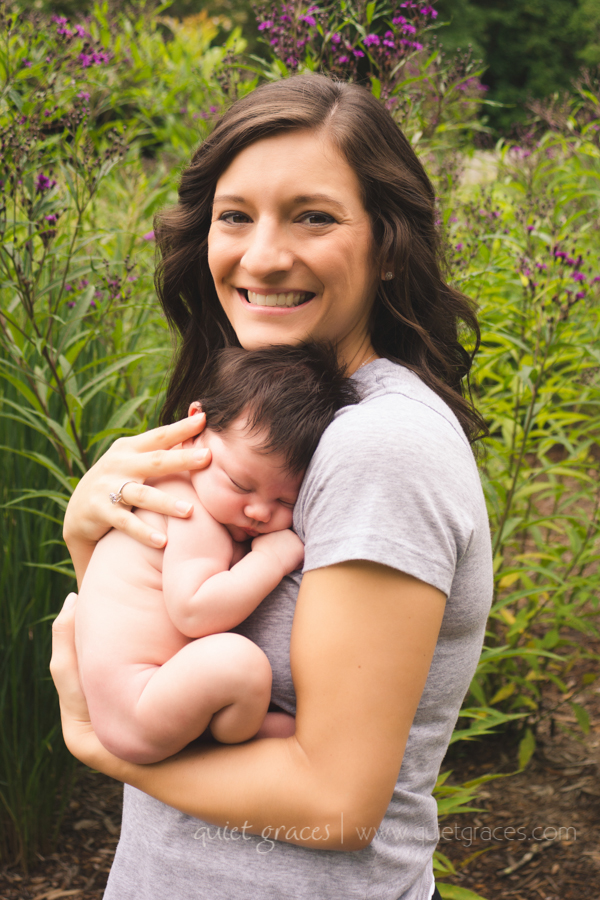 The only thing I can think of more dear than the memories we create is a log of the times we want to remember.  A way to build a remembrance of what God has done in our past to remind us of His grace and sufficiency for a million tomorrows.Bundled up in these photographs is a miracle of creation, gifted to an undeserving mother.  A gift of joy wrapped in dark hair and her great-grandmother's eyes.  These shots remind me over and over and over and over that I will never be able to earn the love and acceptance of my God…and that I will never need to.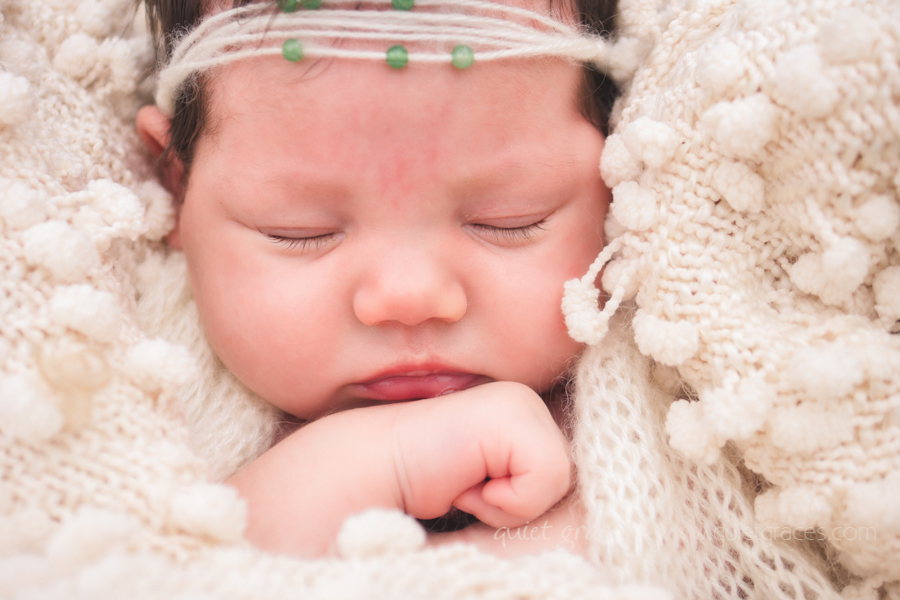 When I see them, I am reminded of His Quiet Graces to me in the form of new life in my soul and in my arms.  He is so good, and I am so grateful for this remembrance. **Obviously, if you are local, I would highly recommend Melissa Aldrich for all your newborn photography needs.  Let her know I am your mutual friend.  It would make us both smile.