Newborn Photos on White Greer SC
The best part about taking newborn photos on white Greer SC is that I am able to highlight your baby's natural beauty. While I do have a full set of props and some muted colors in the studio, putting baby on whites and creams will forever be my favorite. It's classic and timeless. If you're a sucker for whites, then please consider booking me by clicking this link.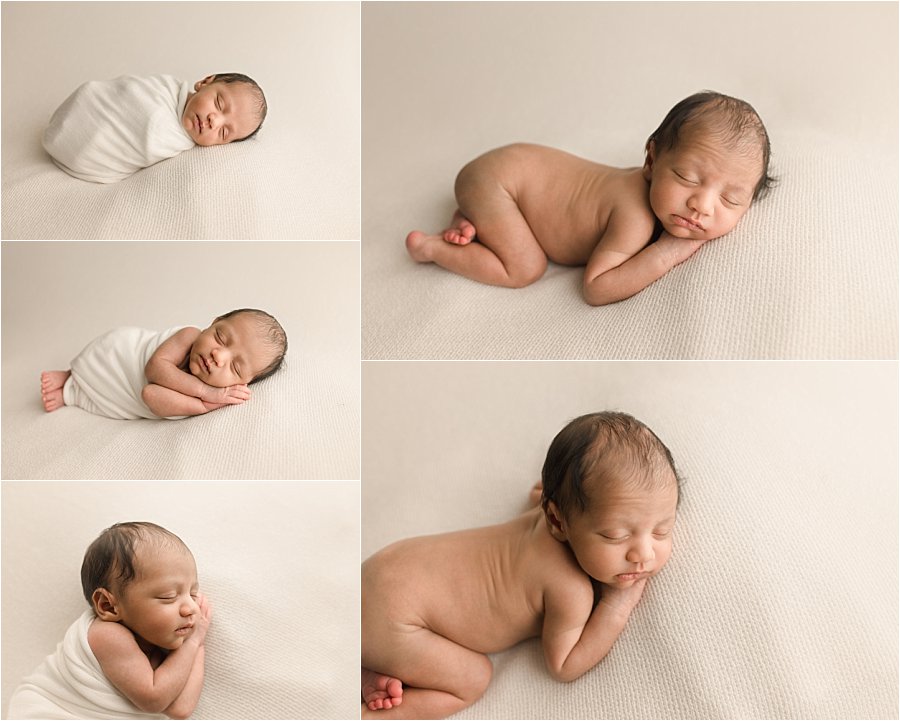 This little guy's name is Vihaan. He was such a sweet petite little guy.  I loved recording these simple images featuring his smooth caramel skin and fuzzy hair.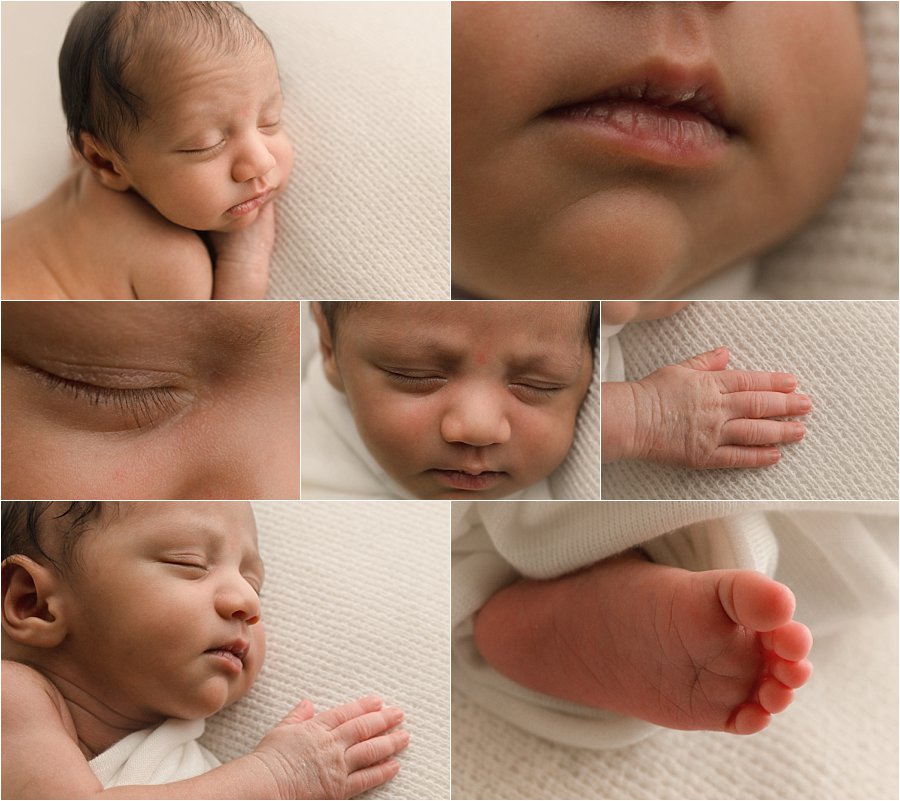 I also love that Vihaan's mama Kinnari requested close up images. These images, also called macros, help you remember just how little your baby was. The newborn season and it's sleeplessness often means we forget little things.  But details like Vihaan's peeling skin and little nursing blister and tiny little toes activate memories of this precious season in such a viscerally beautiful way.

As you can imagine, babies do not typically sleep the entire time in my studio. I do give you great instructions for making sure your little one is sleepy, but invariably there's a window where your little one is awake. These little yawns and cute faces are a result of Vihaan's awake period.  Eventually the swaddle did the trick and he drifted off to sleep.  But I also took the family images while Vihaan was awake.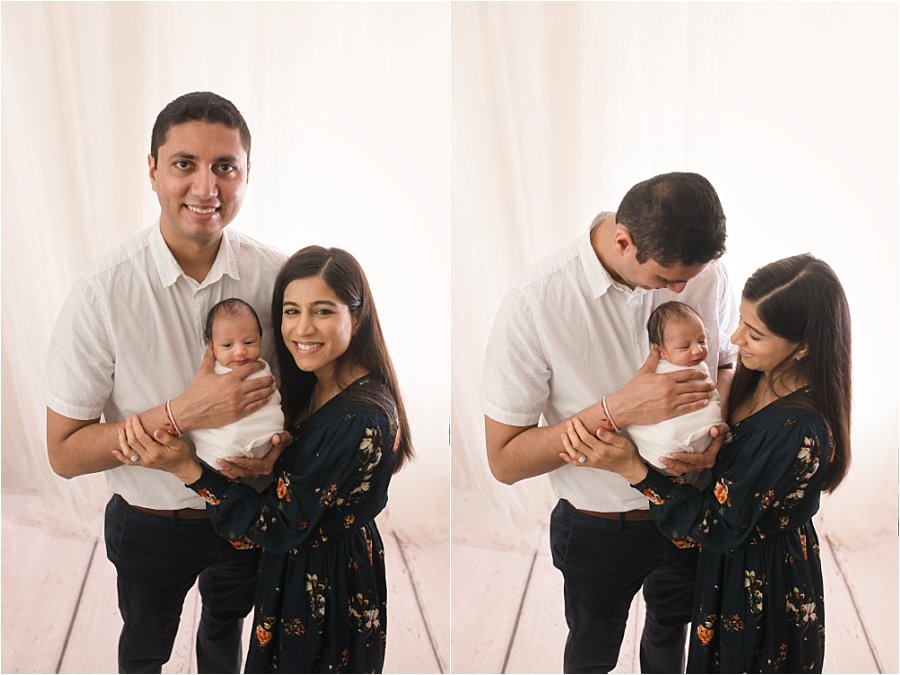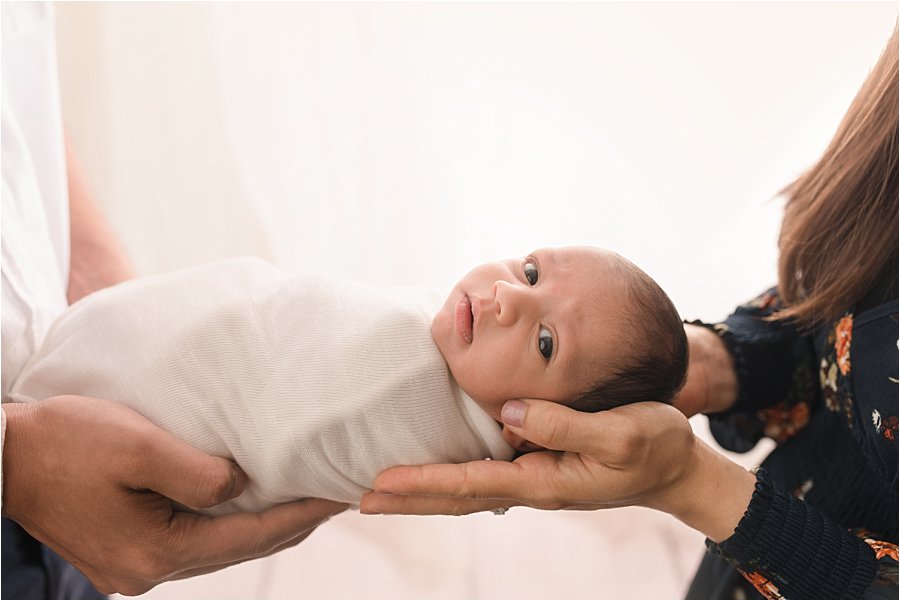 This eye contact is so unusual but I loved it! Isn't Vihaan the sweetest?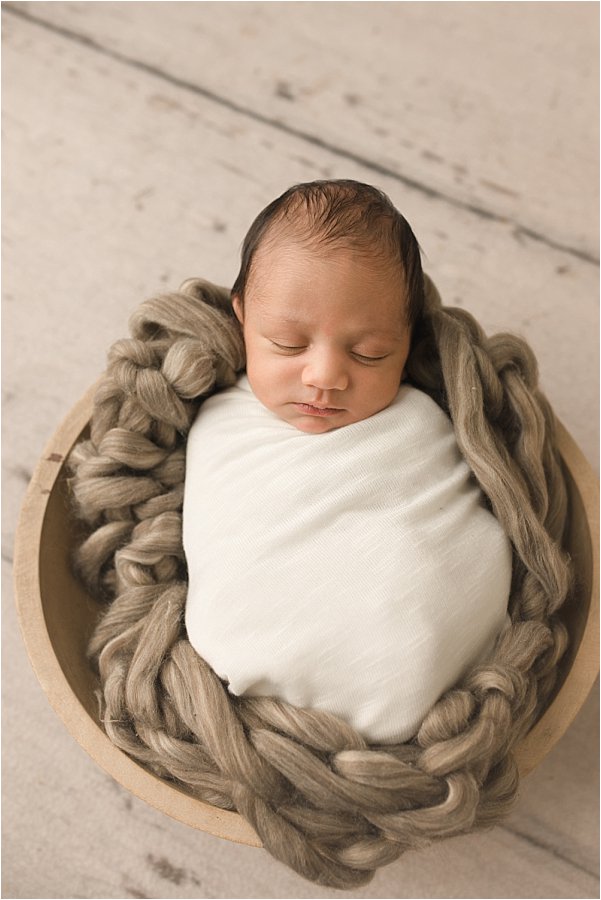 Booking your Own Greer SC Newborn Session
If you're interested in booking your own Newborn Photos on White Greer SC, I'd love to work with you.  Together we'll plan the session of your dreams.  I make it easy for you with a studio stocked full of swaddles and props like this little bowl, headband, bonnets, and even a wardrobe to borrow from for you, your husband, and baby's siblings. Click here to tell me about the session you envision and we'll get to work creating the memories you want to record.