One Month Newborn Pictures Greenville SC
Do you need one month newborn pictures Greenville SC? Have you been turned down by a lot of photographers saying to wait until your baby is older? Or have photographers told you that only and in home lifestyle session will work to capture your little one when you really wanted posed newborn images? Are you kicking yourself for not booking a newborn session in advance?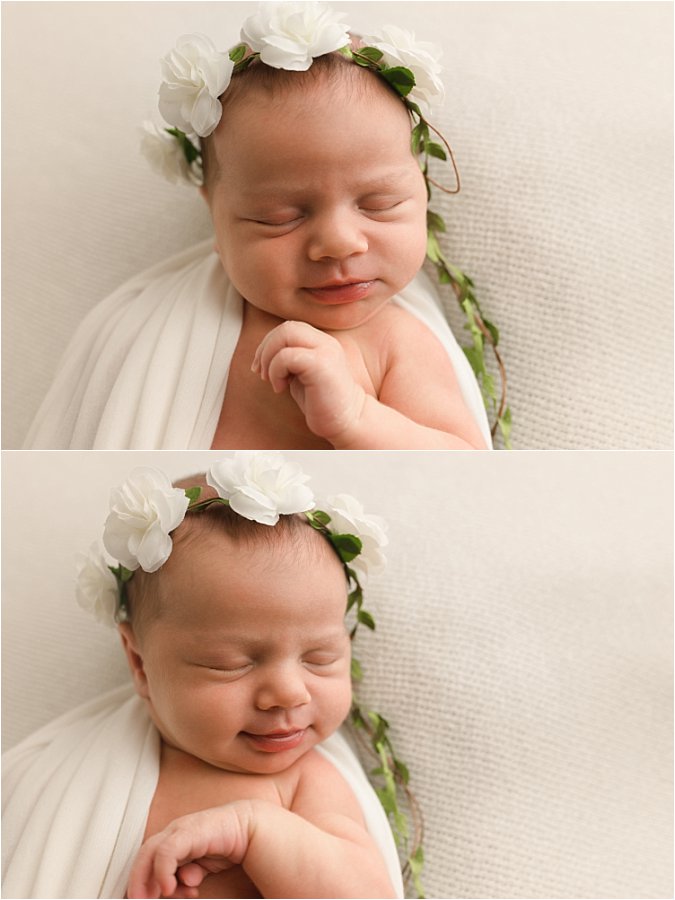 One of the things I've learned in my ten years of running a Newborn Photography business in Greenville SC, is that babies are inherently beautiful. My job is to capture their beauty no matter how old they are. Maybe you had a rough pregnancy or delivered early or didn't think you'd want newborn pictures. Maybe your first photographer didn't create the art you wanted or your c-section recovery was more than you expected.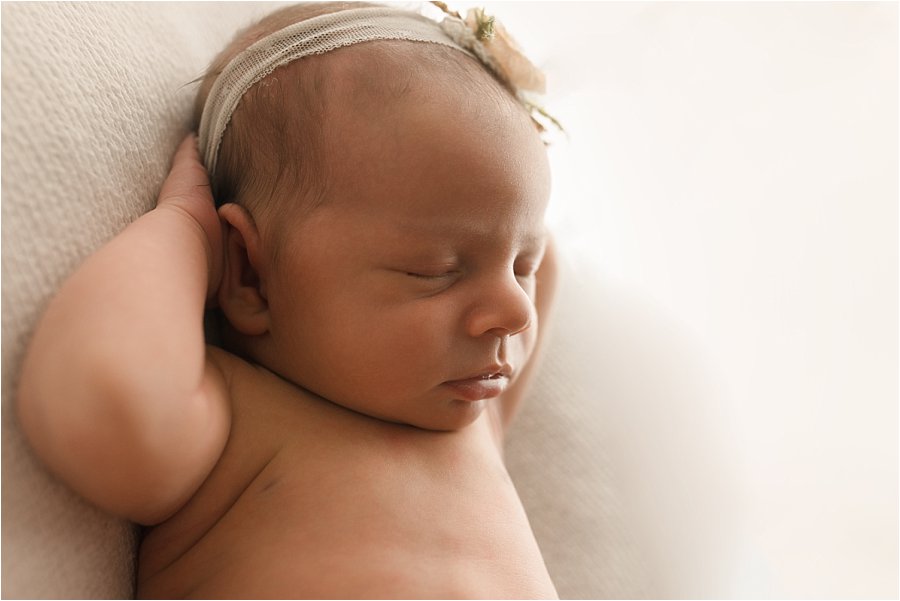 Whatever your reason for booking late, I'm here for you. I can create beautiful, relaxed, simple, and posed images up to two months old. And even if your baby is three months old, we can still capture their beauty using wraps and props if that's what you want.
Evelyn was just about 1 month old when she came to the studio. She was sleepy and content and her mama was restful. It's one of the things I appreciate most about my "older newborn sessions": Mama has had time to heal and adjust to all the stresses of early motherhood. The other amazing thing is the your baby will have learned to feed well and, therefore, sleeps a bit more deeply.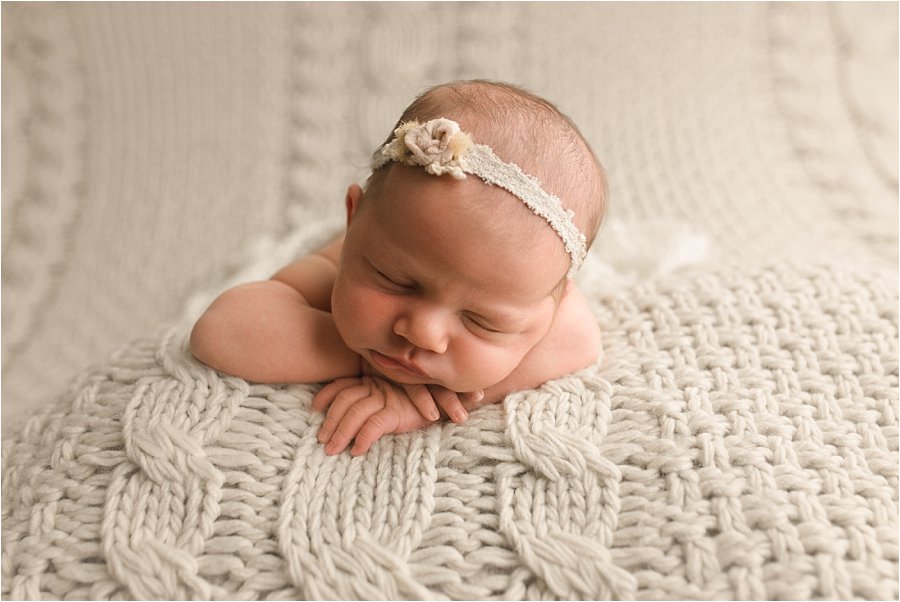 I find that because of this deeper sleep, I am able to capture a lot more smiles! Look at all of these smiles that mama picked from her proof gallery. I love every image she picked.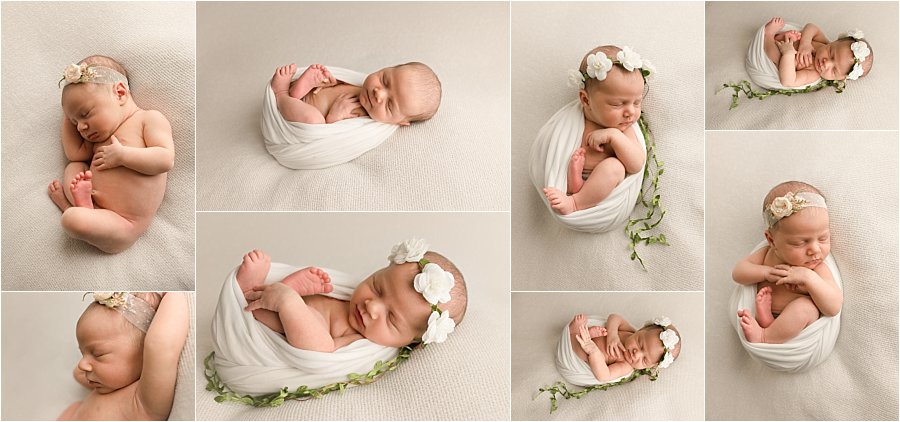 Are you looking to book One Month Newborn Pictures Greenville SC for your older baby? I'd love to be considered. Take a moment to drop me a line and tell me all about your dream photoshoot.