Preemie Twin Newborn Photos Greenville SC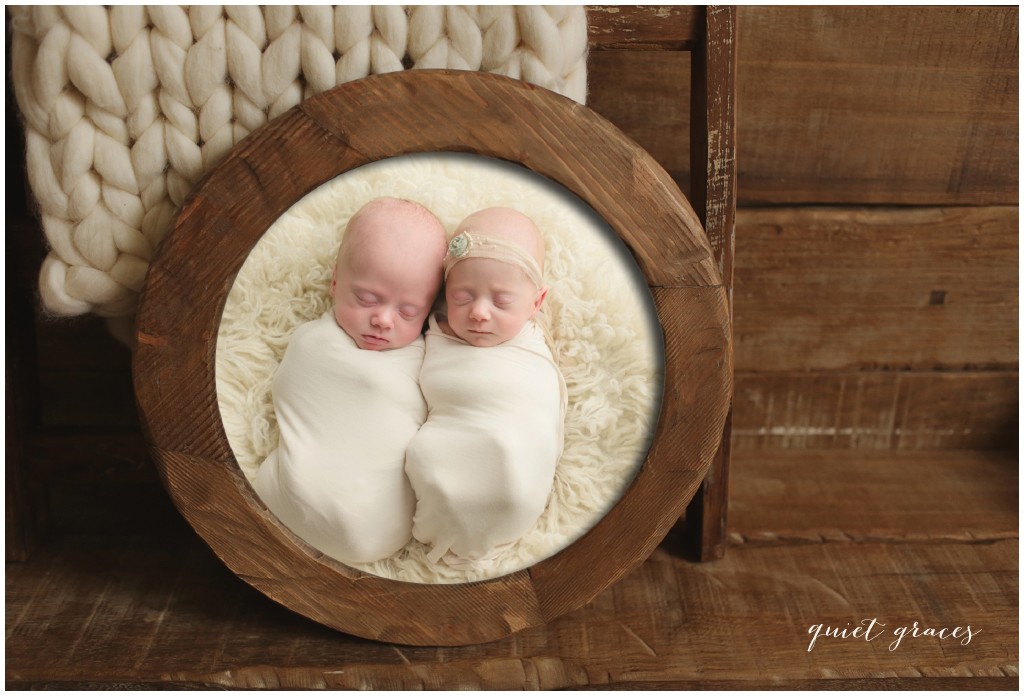 When Sarah and Stephanie contacted me about Preemie Twin Newborn Photos Greenville SC, I was really excited.  Most photographers shy away at photographing babies who aren't under 14 days old, but I love the challenge of the "older" newborn.  Generally preemies who are a gestational age of around 38-43 weeks do just fine, but I have done up to about 46 weeks gestation with success. Preemies present some challenges in the studio, but we still manage beautiful images.

Reeve and Laken are little miracles. They were born at 31 weeks because tiny Laken struggling with reduced cord flow.  She wasn't getting enough nutrients to grow at an appropriate rate. The doctors and parents made the decision bring them into the world early knowing that it was best for Laken.  At just 2 lbs, 1.9 oz. , tiny Laken was a fighter. She needed the expected support in the NICU but grew well.

Reeve was born weighing 3 lbs, 5.6 oz. Reeve did not experience the same stress in the womb as Laken and therefore had a much rougher start. He spent 5 long days on an Oscillator a type of positive flow ventilator only used with the most frail little ones in the NICU. His road to NICU release was filled with bumps and hurdles that he overcame.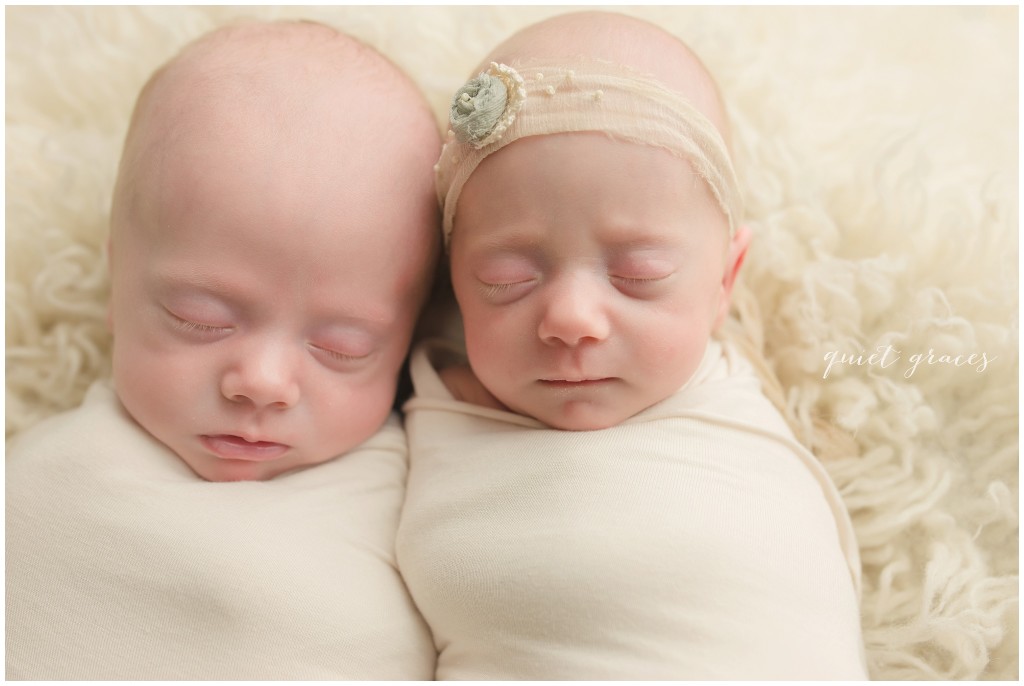 After 50 days in the NICU, Laken and Reeve were released to come home to their mommies. Two weeks later they came to see me. By the time they came to the studio, Laken weighed almost 5 pounds and Reeve was a hefty 7 pounds.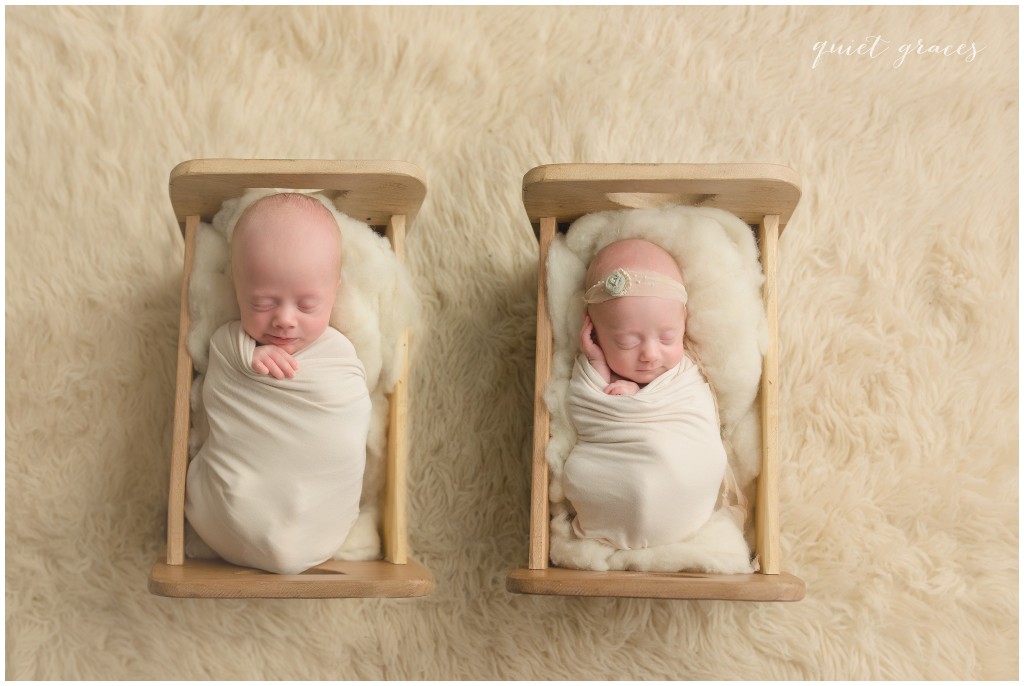 Sarah and Stephanie arrived at the studio laughing about double blowouts that delayed their arrival.  Their spirits were high and their joy was contagious.  You see, Reeve and Laken were rainbow babies: miracles after losses and heart ache.
Laken was sleepy and laid back for our session. I could not get over her delicate features.  Her tiny hands were just bigger the two of my finger pads and I have small hands!  She loved to be on her tummy and adored the comfort of a hand resting on her back.  You can tell her mommies cuddle her often.



Reeve was a bit more of a wild card.  He loved his paci a lot. A whole lot. He did not want me to take it from him.  But once I unwrapped him and put him right up next to Laken, he finally settled into sleep.  The comfort of his sister's warmth soothed him.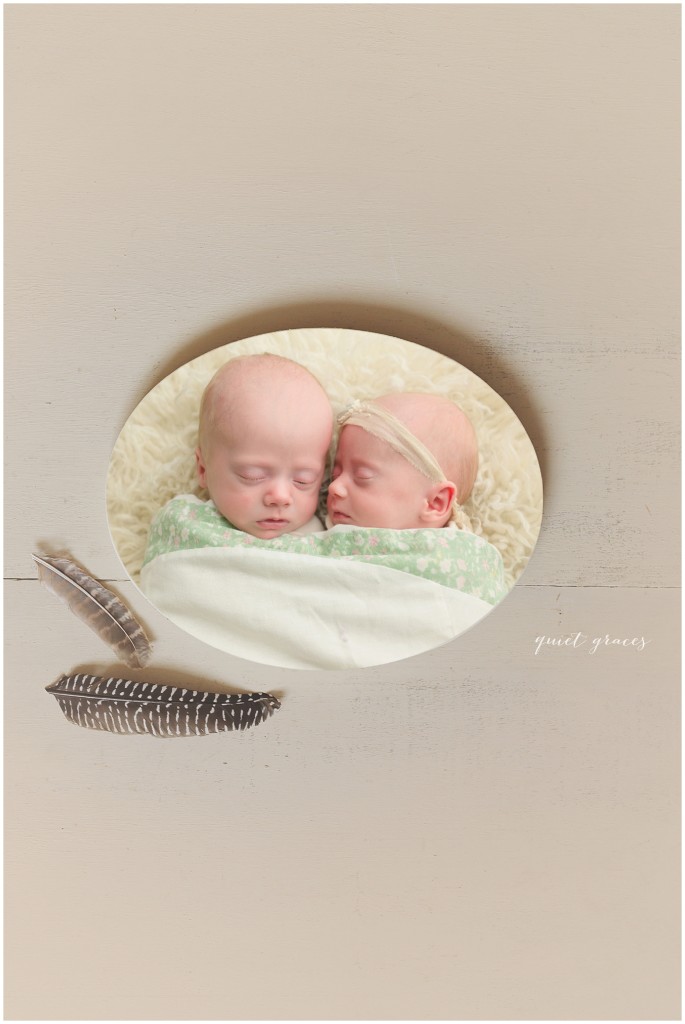 Sarah and Stephanie, you are amazing mamas.  Reeve and Laken are so lucky to be your children.  Keep laughing often and loving well.