Simple Natural Emotive Simpsonville SC Newborn Photographer
I loved being baby Victoria's Simple Natural Emotive Simpsonville SC Newborn Photographer. My favorite image from her session is this simple floral bowl image.  It's displayed on my wood print in a circle shape which is my absolute favorite product. It has the visual weight of a canvas as your image is affixed to a block of wood, but none of the drawbacks of falling apart over time or the rough canvas texture.  It comes in a circle, oval, square, or traditional rectangle which is perfect for filling in gaps in your gallery wall.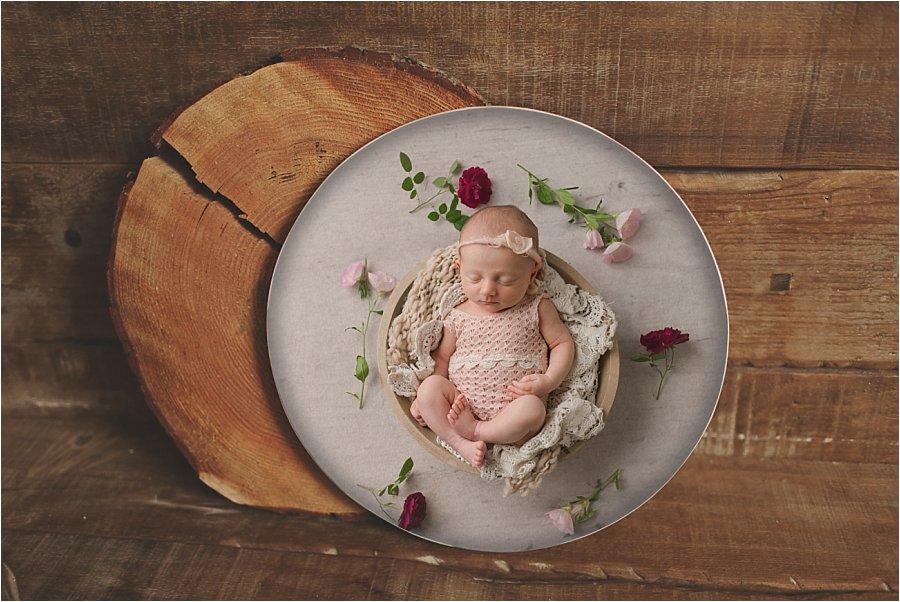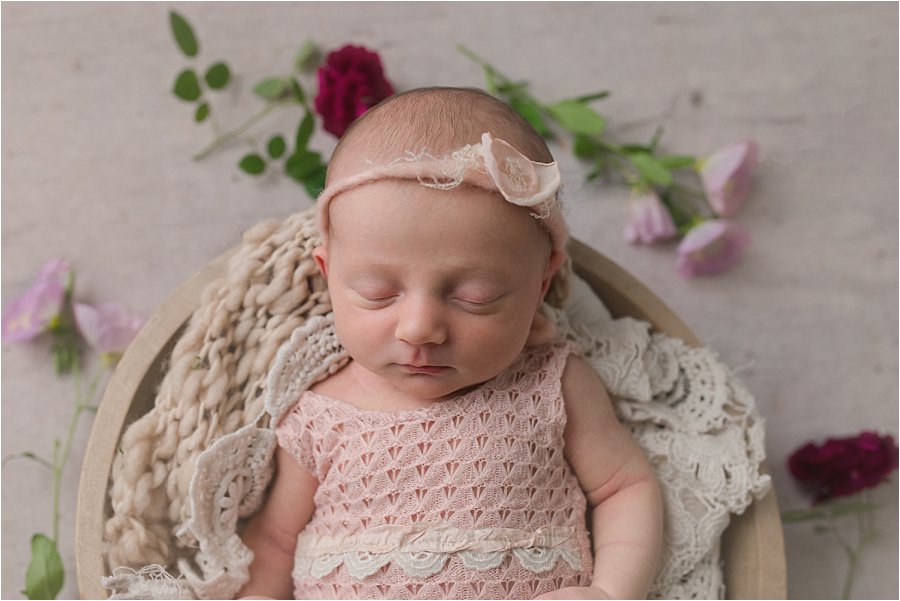 Victoria was a sweet and sleepy baby for her session.  We were able to do so many of her mother Jenna's requested poses.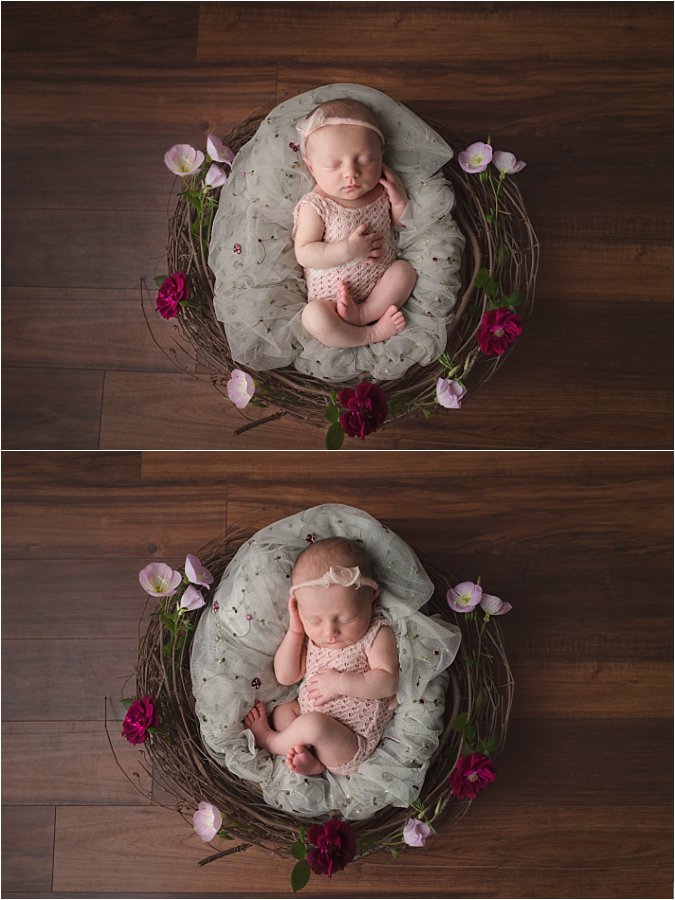 Yet, my favorite poses are always these simple ones that showcase Victoria's delicate features and hands.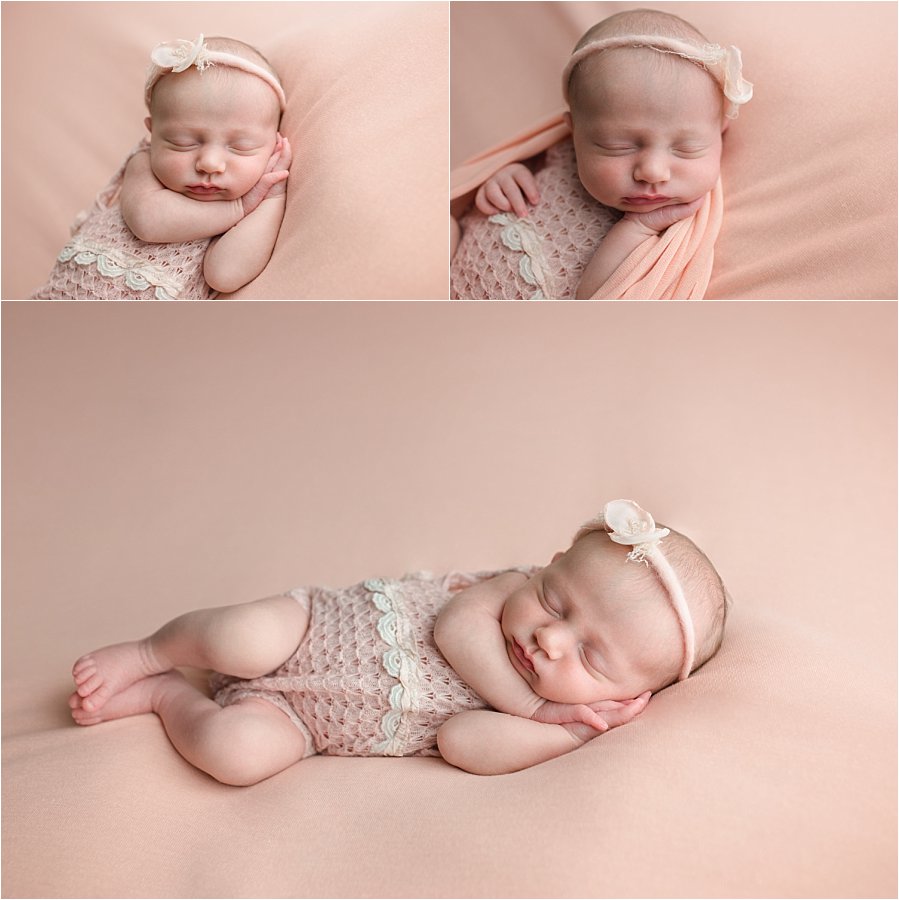 And Victoria's tiny profile is just the sweetest.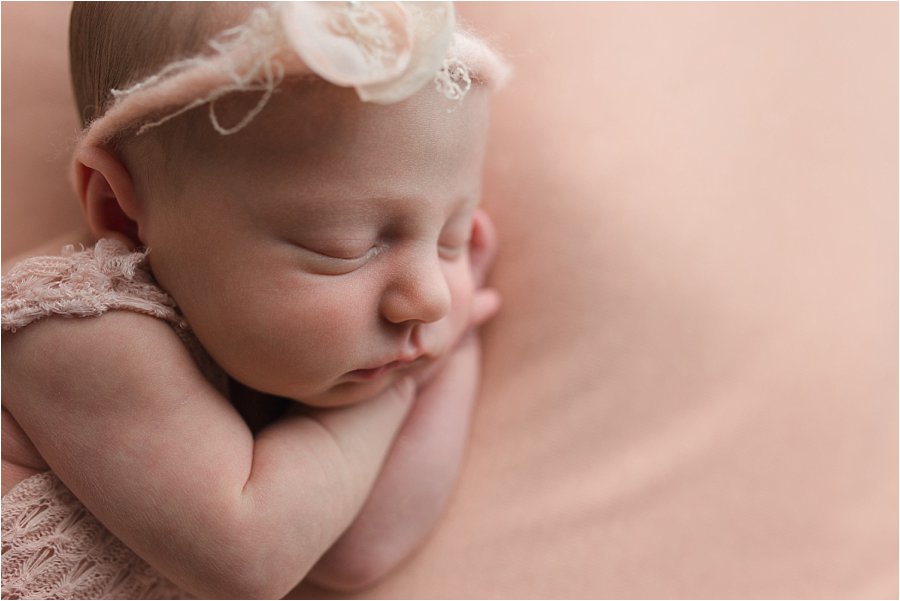 However, these smiles just take the cake!  Aren't they the cutest?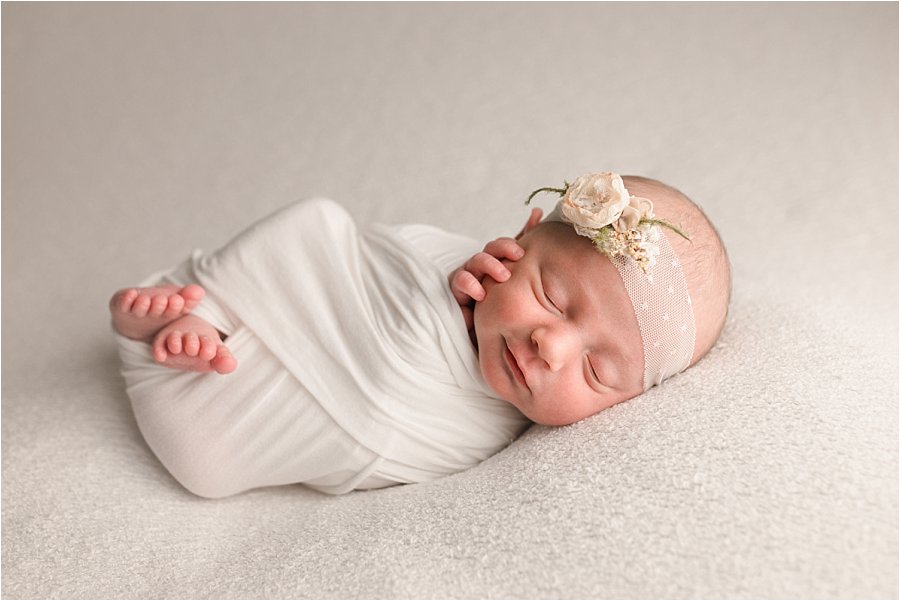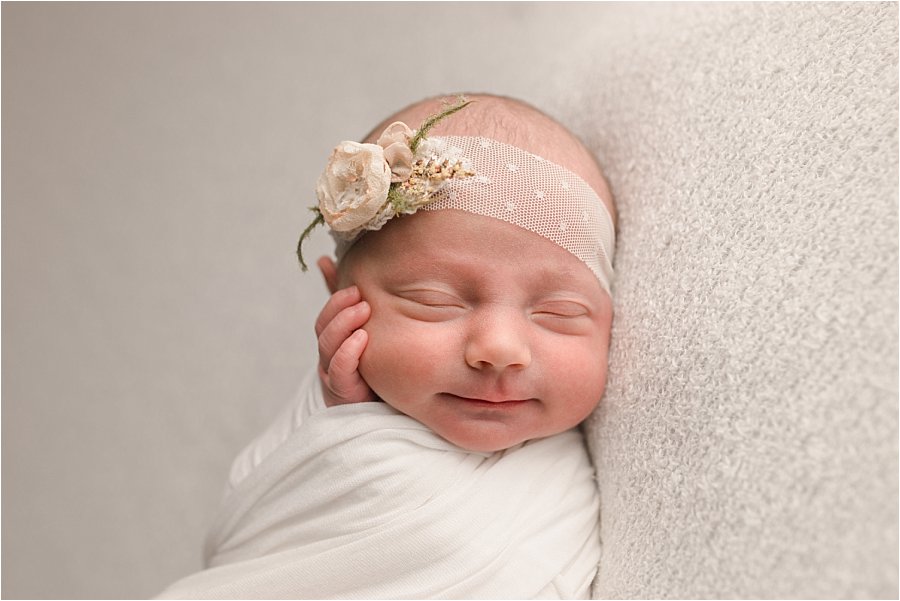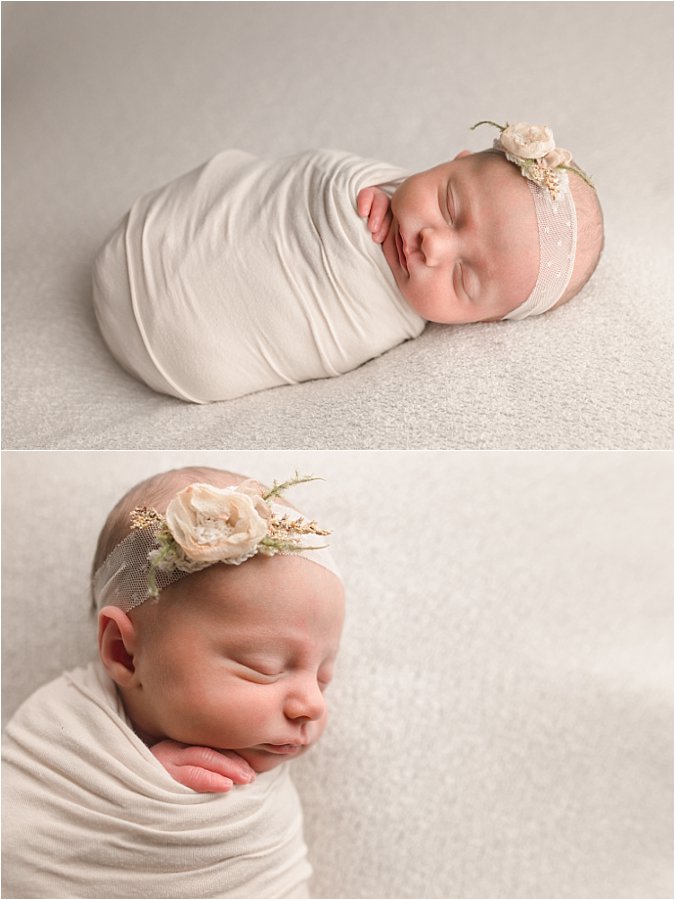 Victoria's big brother John wasn't quite sure about her yet. But with some clever pre-session prep and a bit of work,we were able to capture this sweet sibling image.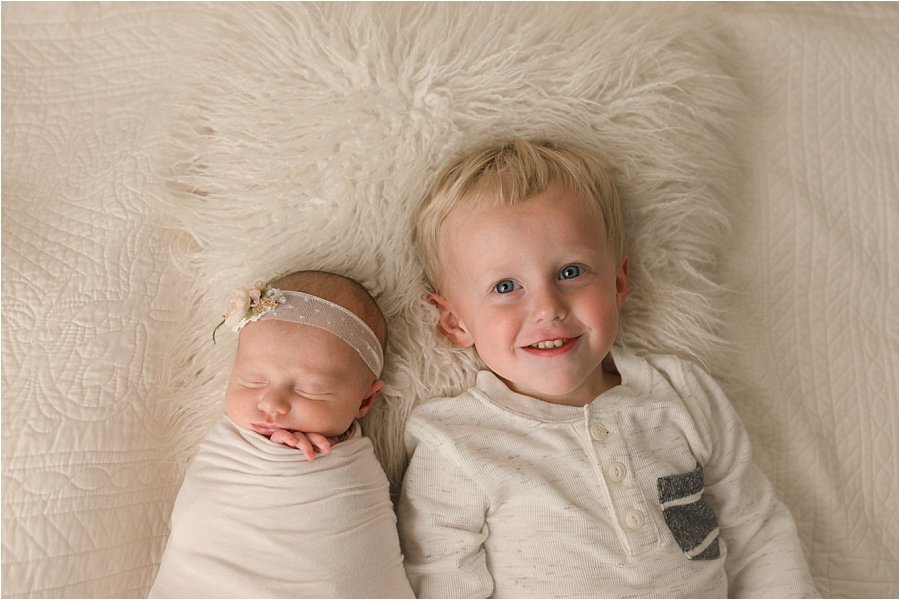 And this family image is one of my favorites this year.  Can you believe this is all in one frame?  I think I had the tiger featured in the images below on my head 🙂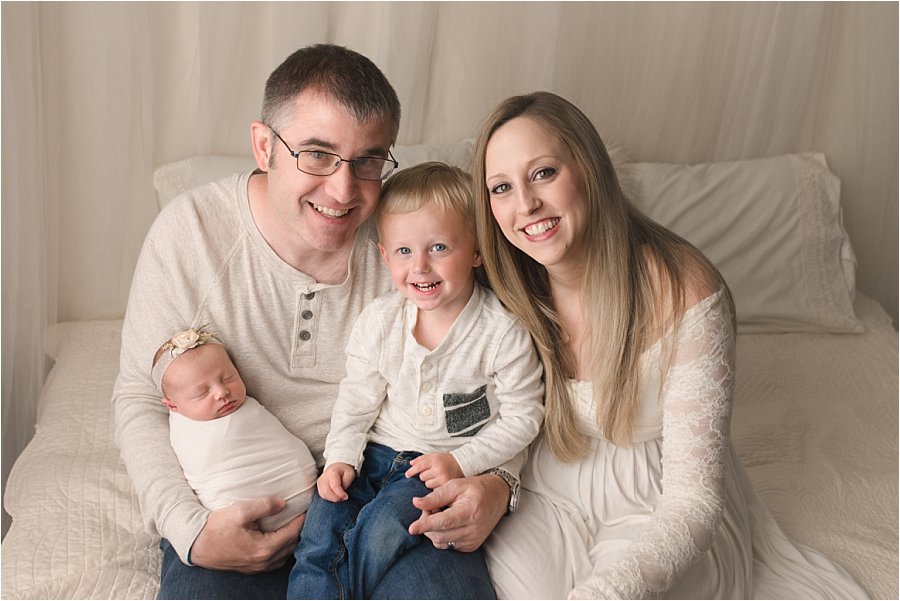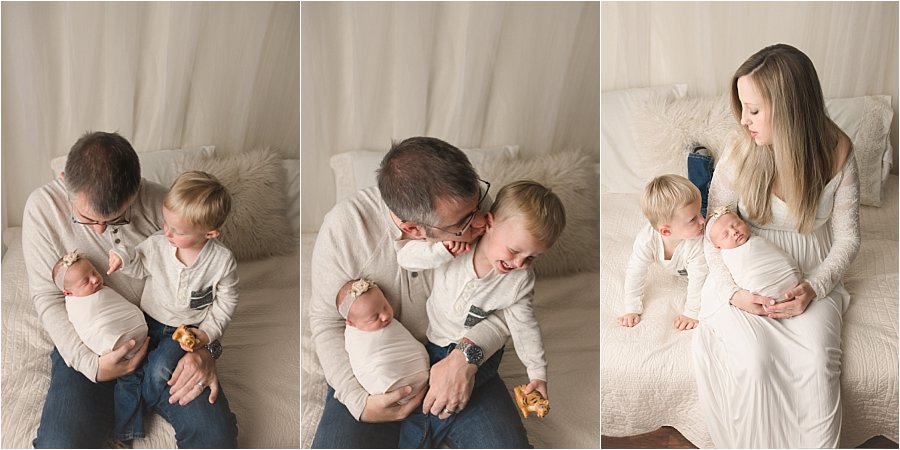 Are you looking to book a newborn session with your growing family?  I'd love to be considered.  For the best results with big siblings, I highly recommend taking advantage of a maternity session. Big siblings get comfortable with the studio and me before your newborn session, and I'm able to get some great solo images. The best part is that maternity session fees are waived if you book your newborn session at the same time!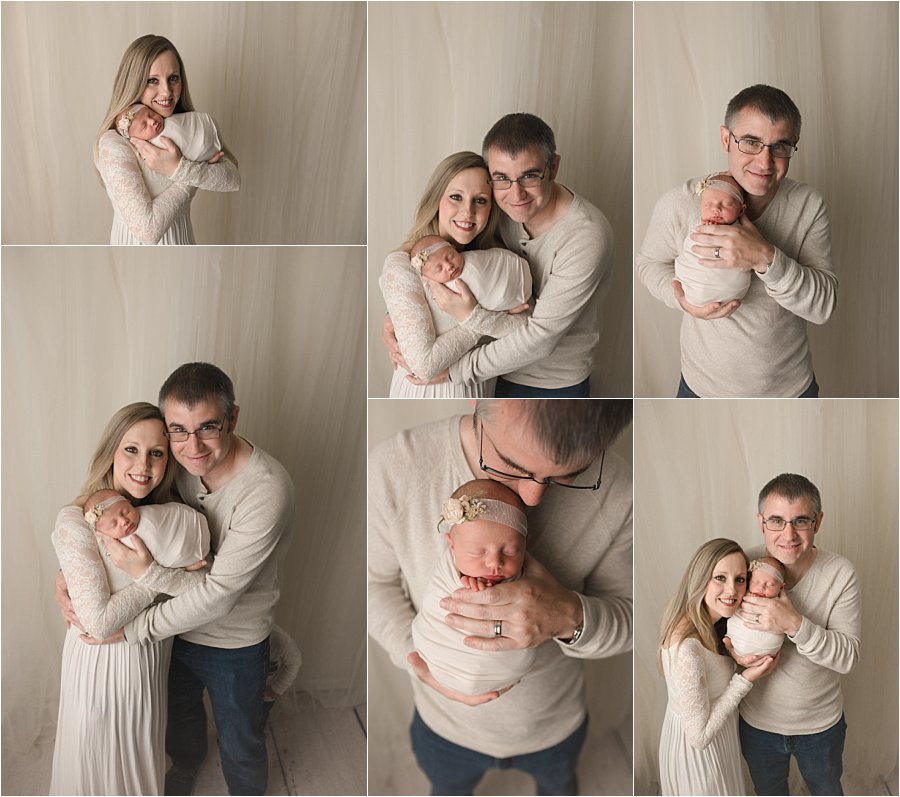 Click here to inquire about working with me as your Natural Emotive Simpsonville SC Newborn Photographer.