Wide Awake Timeless Newborn Photos Greer SC
Have you ever wondered if newborn photos contain Wide Awake Timeless Newborn Photos Greer SC?  What if my baby doesn't sleep?  The truth is: not all babies sleep, but we can always create beautiful portraits of your baby just as they are.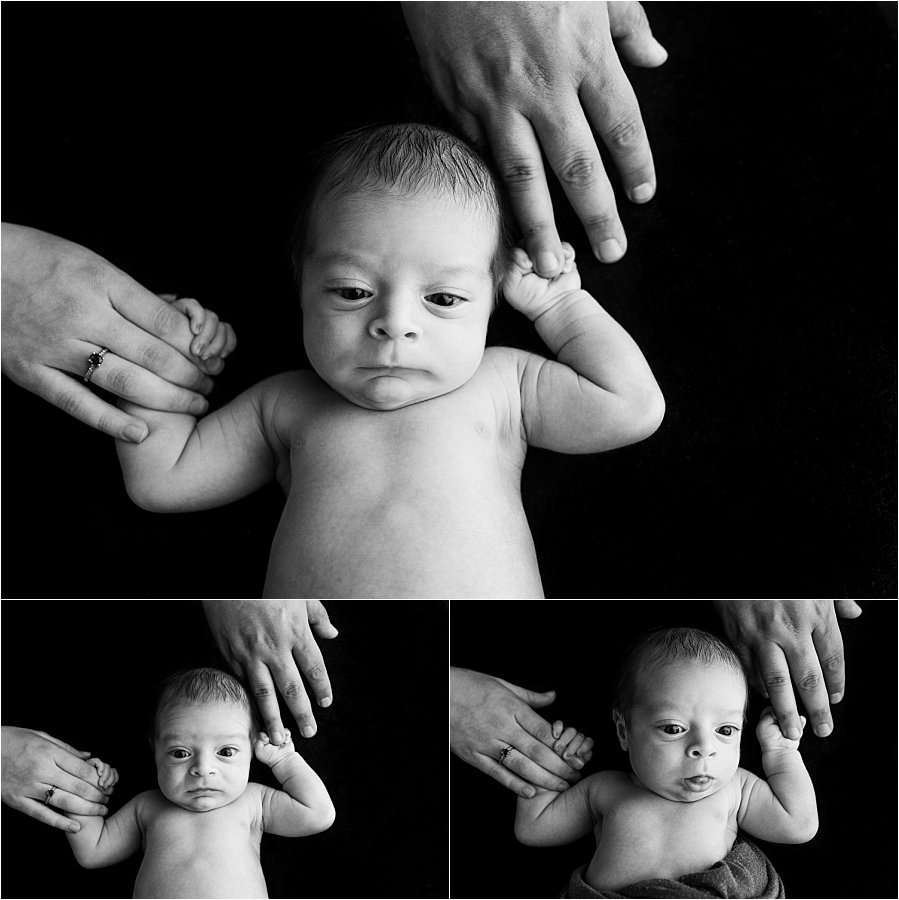 Carlos was not a sleeper.  I'm not sure if our session occurred on a growth spurt day or if Carlos is just a curious baby who wanted to see what was going on.  He wanted to be awake.  And so we let him be awake.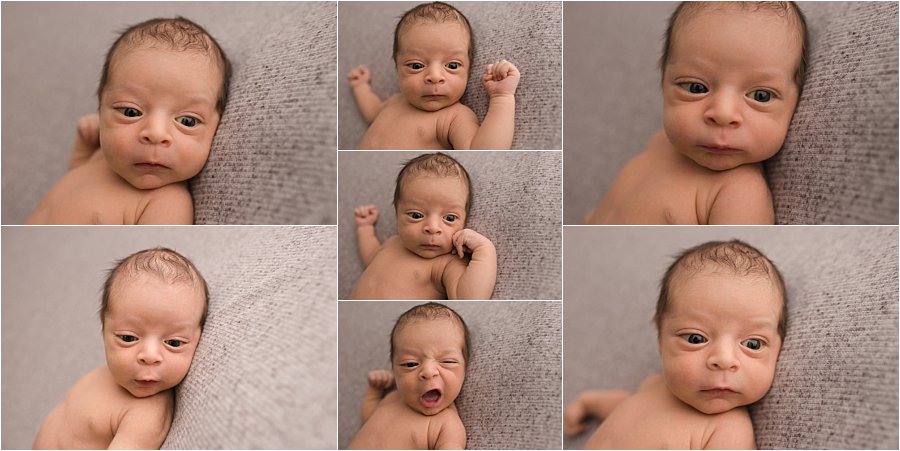 The challenge with awake babies isn't that I can't pose them as much, although that true.  The main challenge is that babies aren't yet able to focus their eyes.  This means that focusing on the camera is hard for them.  I have to be in the right place at the right time to have baby appear to be looking at me.  But even without eye contact.  The series of faces above are so adorable!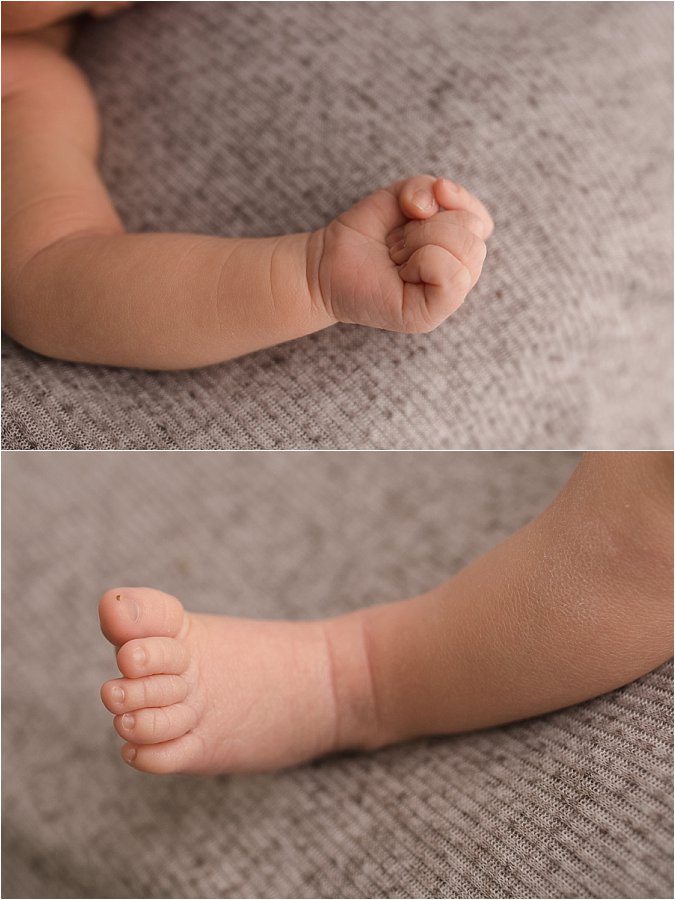 And while Carlos was kicking and playing I was able to take some images of his sweet feet and hands.  Macro close up images evoke so much emotion.  They help us remember just how small our babies were.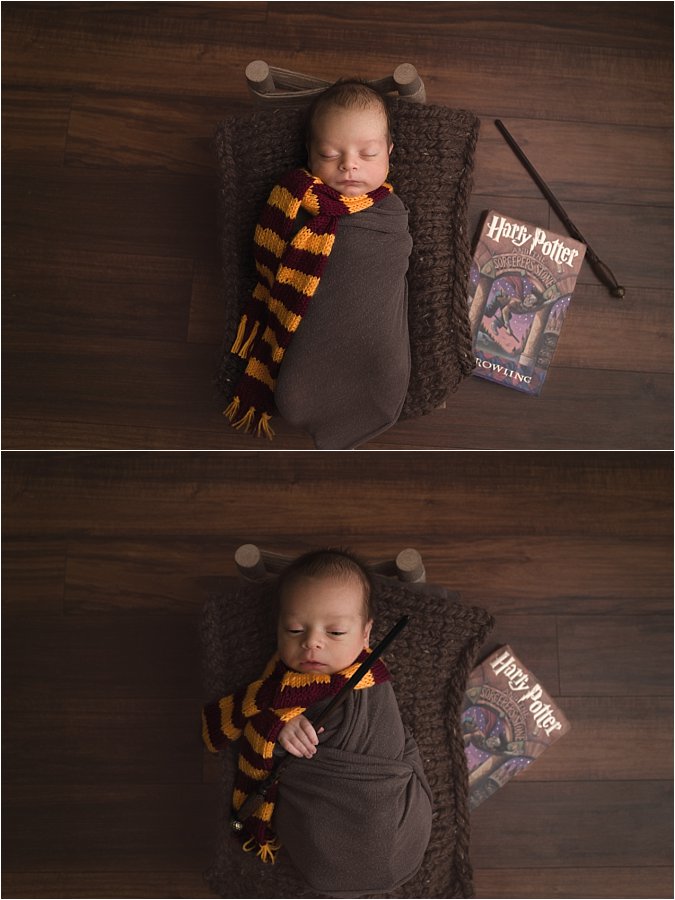 Yet, eventually Carlos did sleep.  He wasn't a deep sleeper so we first tackled mama's special request:  A Harry Potter set up.  Isn't this so fun?!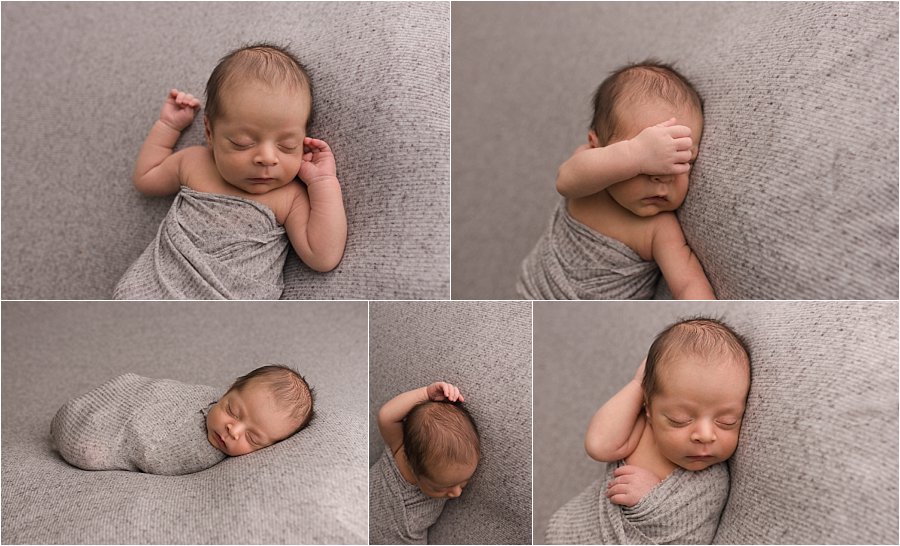 And then while he was still sleeping we photographed a sweet series of poses during his light sleep.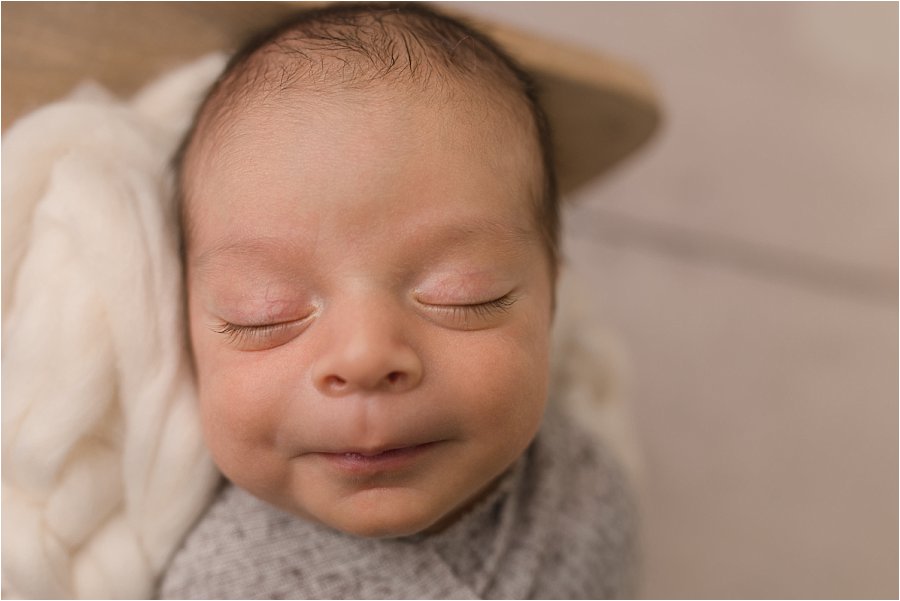 We still got all these fun sleepy faces even with such a light sleeper. So if you are worried about your baby not sleeping, don't be!  Babies each have their own unique personalities and sleep needs.  Creating beautiful photos of your baby is mostly capturing their beauty just as they are.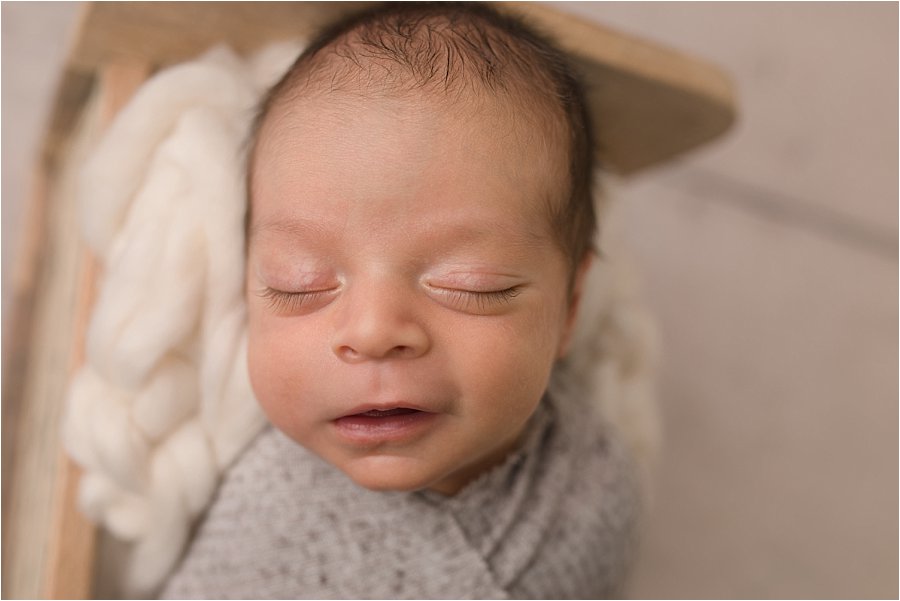 Looking to book your own newborn session?  I'd love to be considered to record your baby's unique personality and features.  They grow so fast.  Contact me today to find out more.