Broken to Shine: How I'm Forever Changed
I'm helping her stuff copies of her latest book into her already stuffed suitcase. I thank her quietly for preaching herself the gospel during an elevator ride where I was ready to walk out.
"I have to preach the gospel to myself or the nerves will defeat me."
"I stayed here and heard what He had for me because you preached the gospel to yourself unashamed in an elevator. Thank you."
She asks if my near panic of the crowds has been alleviated. I smile weakly and say no; I'm still scared. And the tears come fresh to my eyes.
"I keep looking for that one person who needs someone to talk to, who needs me to be Jesus to them. And every time I look for that person I'm standing in the middle of the room alone while everyone else talks to somebody. I am that person I'm looking for."
My hands are in hers and her eyes are welling up just like mine. And as I tell her this little bit of my heart I'm swept into a hug.
"It's okay though." I whisper. "Really the Lord had so much for me here. So many things that I needed to hear. I needed Jennie Allen's message so much."
"What is he asking you to do?"
"Speak." The words tumble out before I can stop them, terrifying me as I say them. This introvert is worn out thinking about telling her story in front of people. "I can't believe I just said that aloud." She laughs with a knowing smile.
"And what is your heart message?"
"It's like Lisa-Jo's heart. It's to tell that mom who feels alone that all of this is normal. The messy house, the anger, the fear, and all the mess of little sinful hearts purging sin from yours. I used to be in this group of ladies who seemed to have it all together. Perfect playdates, perfect houses, perfect lives worn as masks to protect. And I would leave these gatherings in tears. I mean, didn't their toddlers poop all over their floors, too?" And this time she tips her head back to laugh hard, brought back to those days in her own motherhood journey.
We talk for a little while longer before someone else takes her attention and I quietly slip away.
And this woman who I've found in a quiet moment, alone after so many days of people waiting in line to talk to her, makes me feel like I'm the only one in the room who matters. Like my soul and my journey and my heart for this 10 minute intersection were her sole purpose for living that moment.
That conversation with Ann, full of grace, is the one that fills this Melissa Ann with grace. I walk away encouraged, having received words that only made my soul stronger.
I walk away changed. And this quiet yet loud girl with the fear of never measuring up walks out of Allume as one small star breaking herself to shed His light.  Breaking herself to share for His glory.  Breaking herself for the God-man who loved me enough to take on my sin, my death, and still give me life.  And I only care what my audience of One thinks of this journey He has set me on.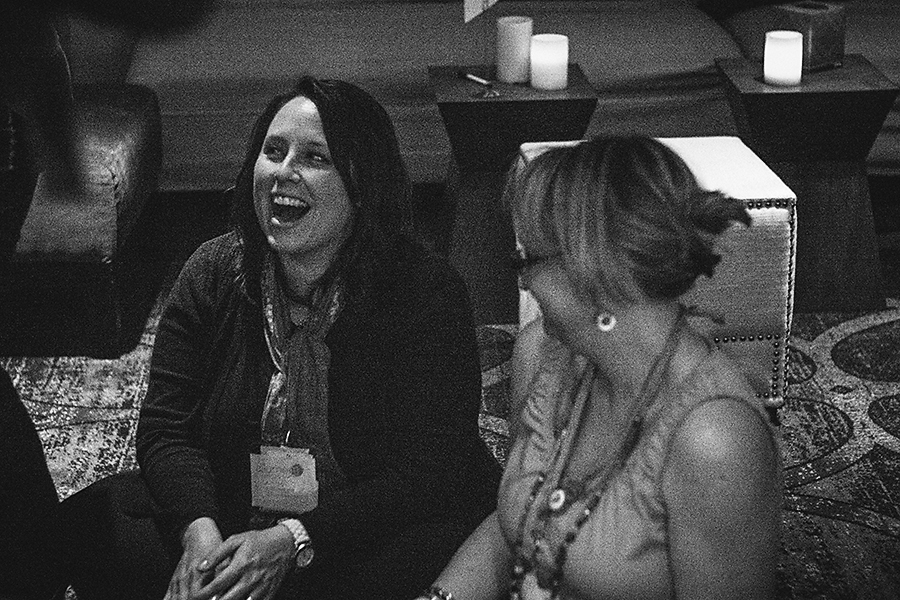 A star is born when it breaks itself and gives itself away. A star is born every single time you break your mask of having it together. A star is born when you break other people's images of you. A star is born when you point out your own sins and be a sign pointing to Jesus. ~Ann Voskamp