Writing
Dear Mama,
I used to know the kind of mom I wanted to be.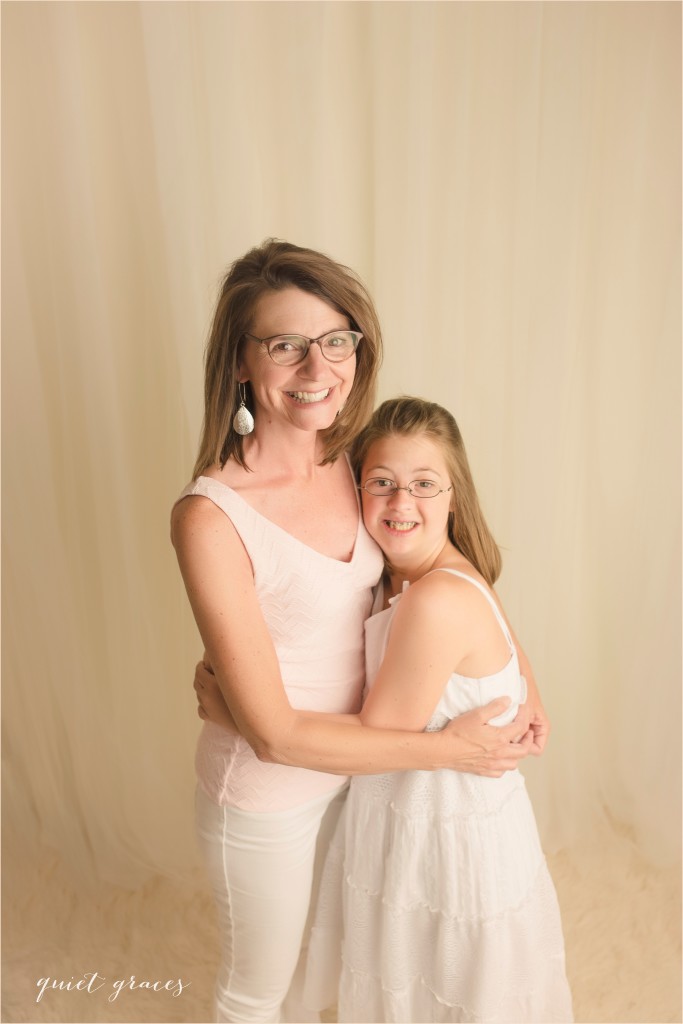 I used to want to be the kind of mom who always had homemade cookies for after school snack.
The kind of mom who never yelled at her kids.
The kind of mom whose kids never pitched a fit in public.
The kind of mom whose children were smart, polite, and funny and whose behavior defined the kind of mom I was.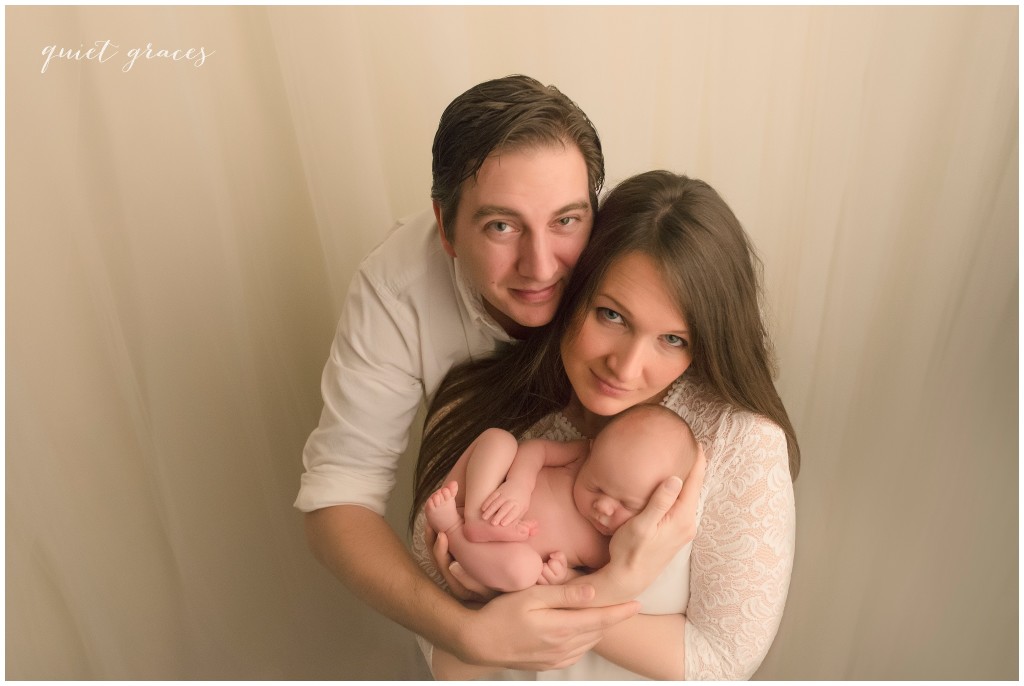 I think by now you can see that these "Kind of Mom I Want to Be" dreams were all before my twin girls rushed into my life in 2009.
I wanted my children'ts behavior and accomplishments to define me and give me meaning. And that's not fair to them or fair to me. They are much more than walking trophies reflecting my value. They are valuable just because they exist. And I am much more than the sum of who they are becoming. I, too, have inherent value.
Mama, would you link arms with me and vow to be the kind of of mama who is kind?
The kind of mama who kindly makes cookies when she can and says yes when the time is right.
The kind of mama who kindly forgives herself for yelling.
The kind of mama who kindly has patience with her little people growing into the best versions of themselves.
The kind of mama who kindly reminds herself that her children's behavior doesn't define her.
The kind of mama who is kind to other mamas and sees them as real vulnerable people who are not defined by their children's behavior or accomplishments. The kind of mama who invests in other mamas and reminds her mama friends that they have inherent value.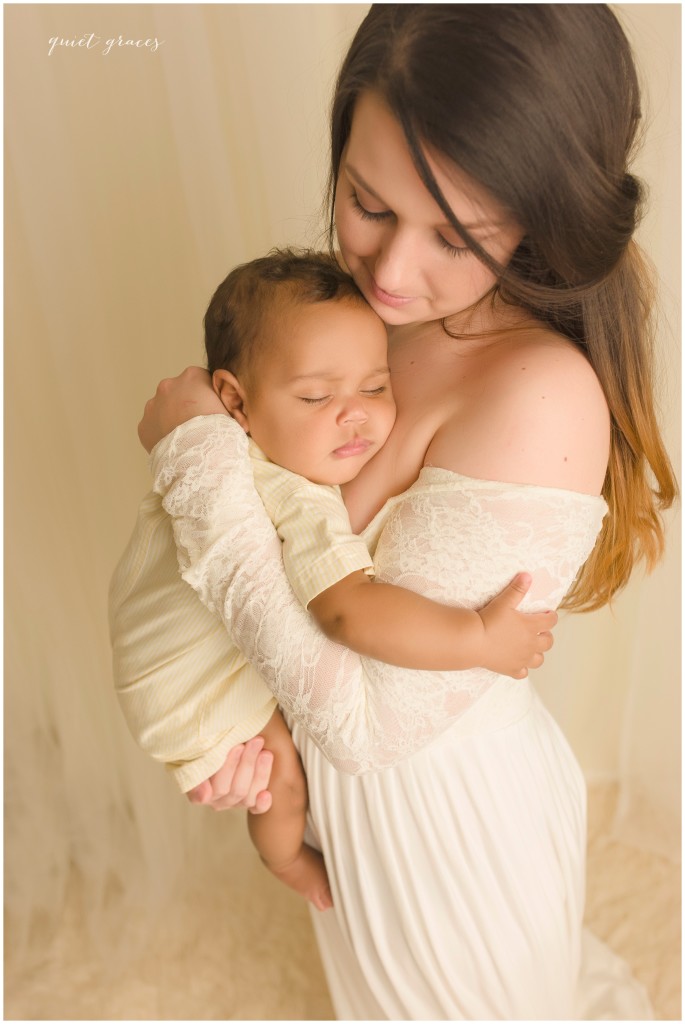 I'm not sure that I will ever quite be the kind of mama that I dreamed I would be. And that's okay.
But I am becoming a kinder mama who whispers to that mama whose child is pitching a fit in Target: "Hang in there, mama. You're doing the right thing for your child. I'm proud of you."
Join me in being kind encouragers of one another?
Melissa
Meet Ava and Jack.  These sweet newborn twins stole my heart.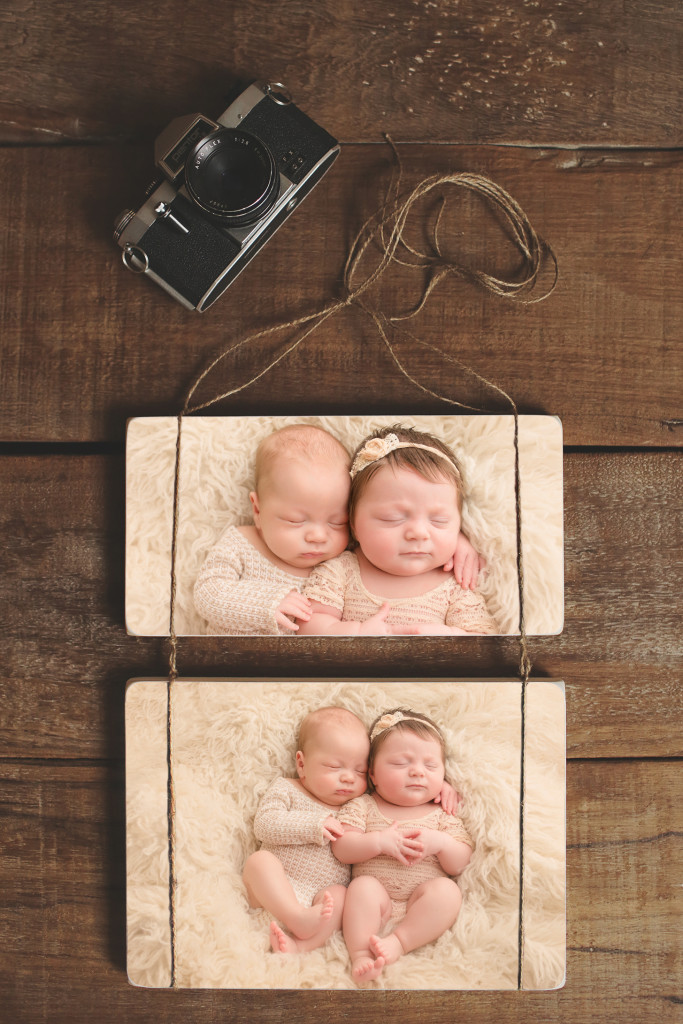 Ava's perfect little hair. The way Jack wanted nothing more than to be snuggled right into his sister.  Even though I have my own set of twins, I never cease to be amazed by just how close two babies carried together can be. Their bond is nothing short of miraculous.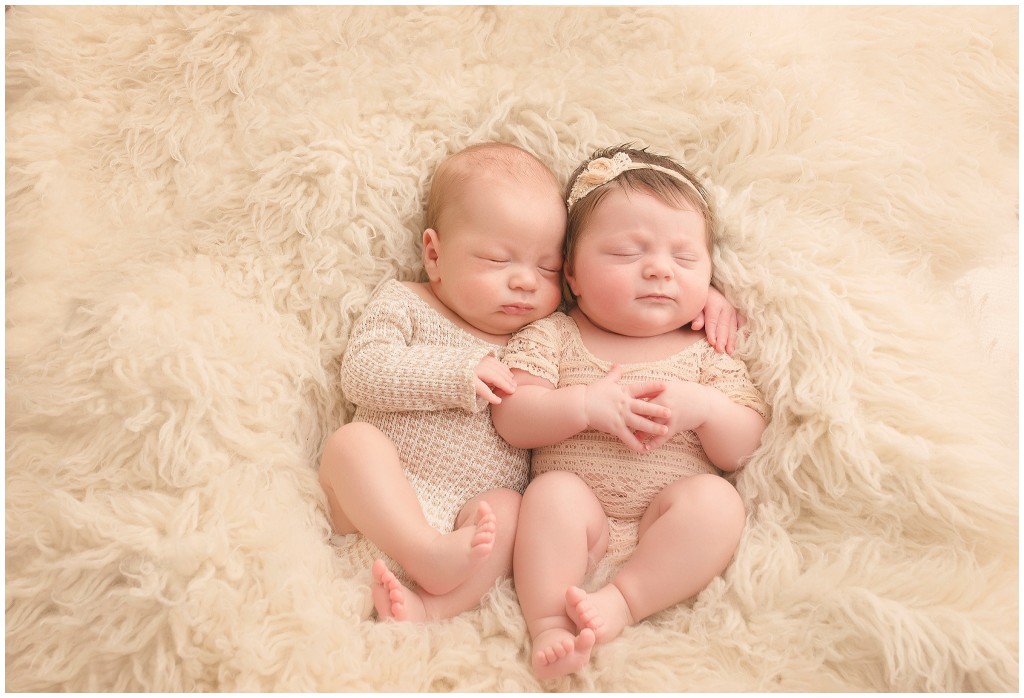 Ava and Jack arrived a little early (like all twins) and spent a few weeks in the NICU growing and learning to eat.  By the time we were able to schedule them in the studio, they were 41 weeks gestation but had arrived many weeks earlier. I bundled them both up like burritos at the beginning of our time together to help them fall fast asleep.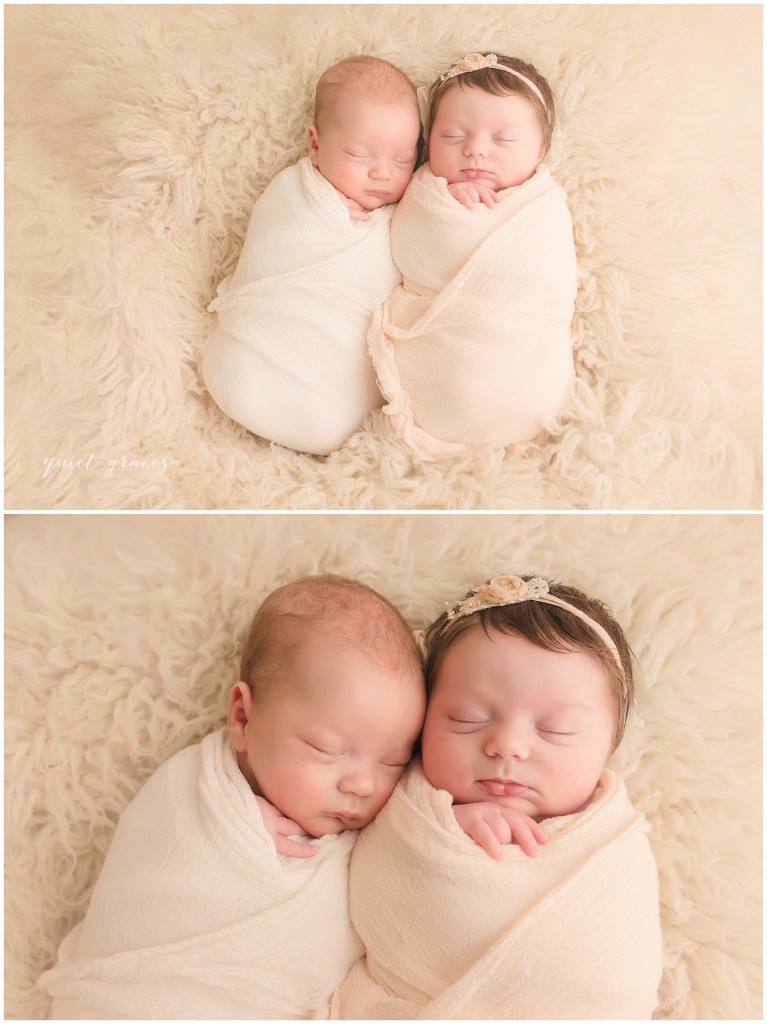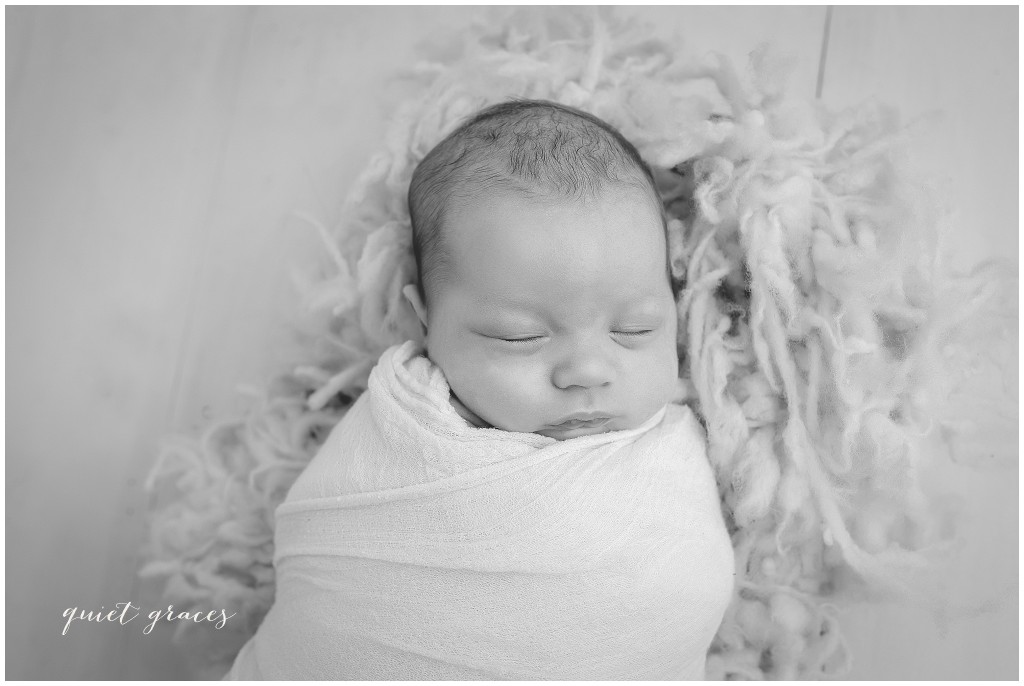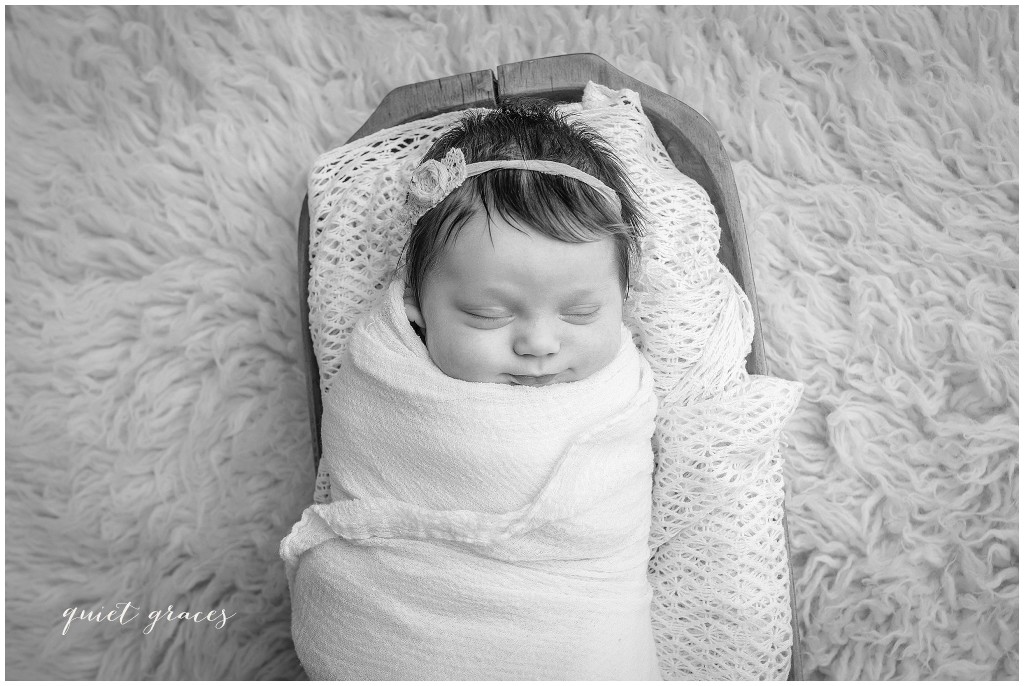 Ava was super relaxed the entire session. Shortly after getting her wrapped up she drifted into a contented sleep.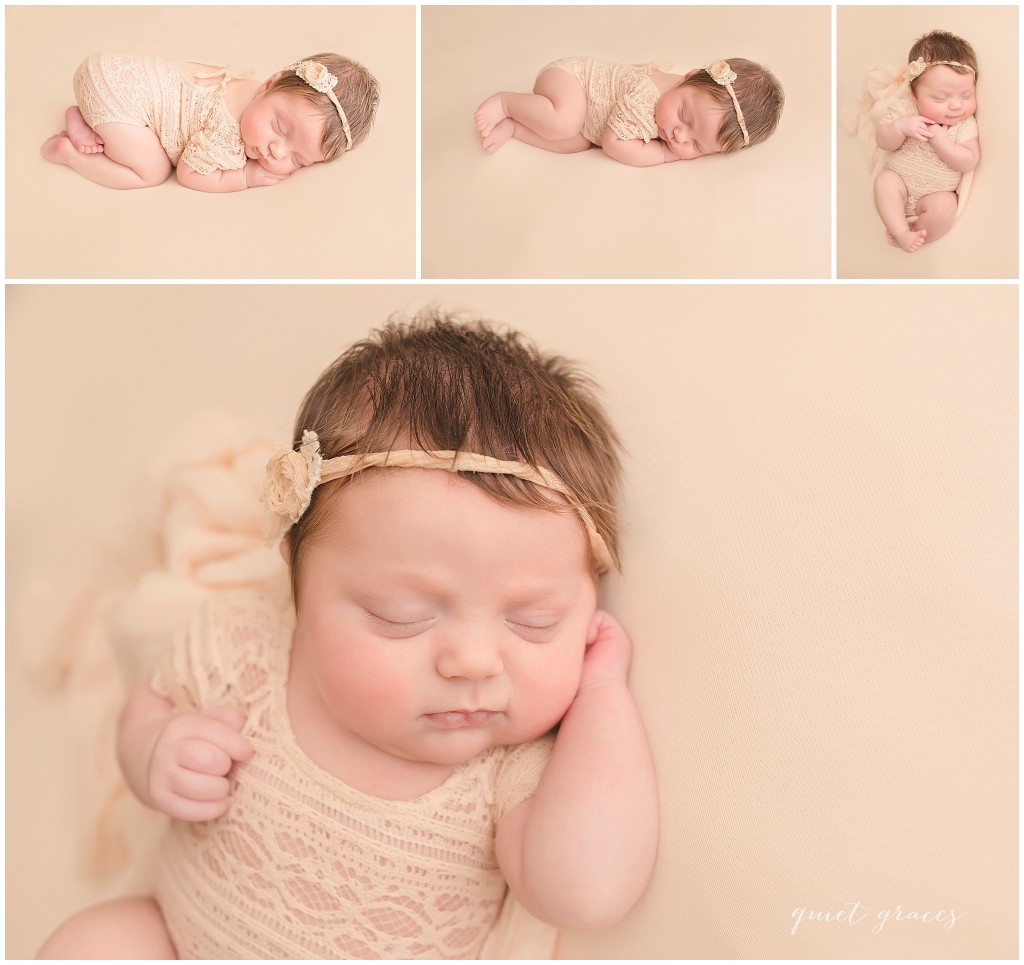 Jack was most relaxed when he was cuddling Ava.  When she wasn't around he was wide eyed and super curious.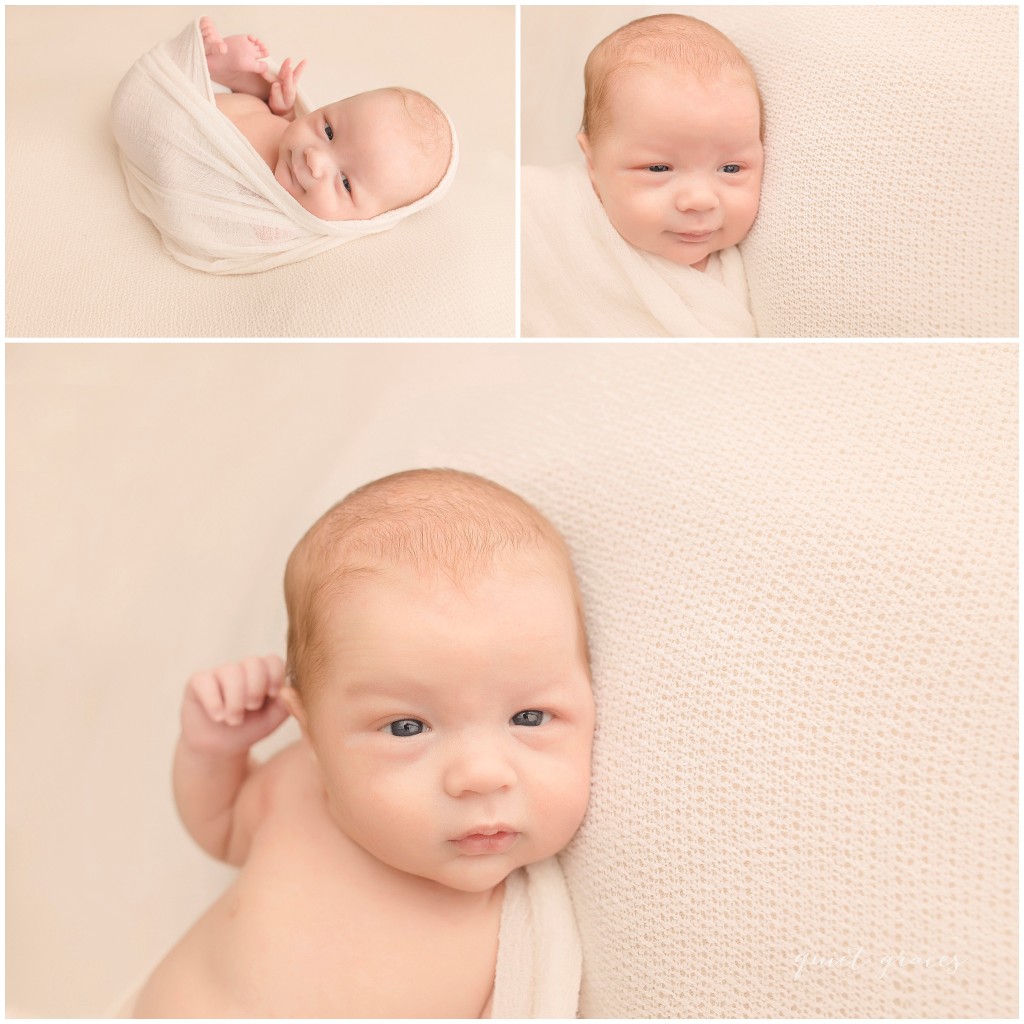 I've always been more of a storyteller than a photographer.
I remember walking the neighborhood looking for stories with my Kodak Advantix film camera around 13.  I took a picture of a chicken.  It was walking down a side street in my very urban neighborhood in North Myrtle Beach. There were flood waters everywhere after Hurricane Floyd.  There was this chicken out of place and in a giant neighborhood lake.
I had to tell it's story.
And the kiddos I babysat running around wild in the neighborhood in complete joy.
My sister, my friends, they all became subjects behind my camera.  Subjects who shared vulnerability and a story with me.
Even in the years between the high school dream of becoming a photographer. Even in the reality that I had no place in art school, the majoring in outdoor leadership, the tall blond guy I married, and the babies that followed, I couldn't put my camera down. I told the story of our outdoor leadership class. I photographed my friend's children's birthday parties. I cried when within a few weeks of each other, I broke my camera and found out I was pregnant. I squealed delight again when my husband bought my first DSLR and I didn't even know the journey I would take with that camera.
I never want to just capture a moment.  I want to create perspective (Look how tiny!), overwhelm a viewer with emotion, (I can't believe our baby ever fit in our arms that way), and tell stories with images (We waited so long for this. We love her so much.).
The story of the people I work with is the reason for picking up the lens. To be trusted with a story, even a tiny part of the whole, changes everything.  Changes me. Every time. It is history (His-story) being played in wonder right before my very eyes.
This post is the beginning of a larger story that I was chosen to tell.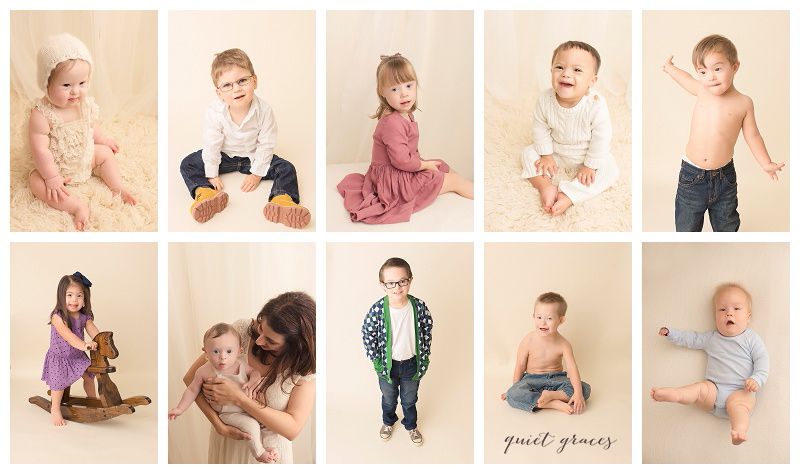 _________________________________________________
A month ago, I met Amanda.  She had contacted me regarding a session for her 9 month old.  I was just slightly out of the budget she had planned, but I knew I would be doing a set of Baby Mini Sessions in just a bit.  I promised to keep Amanda in the loop.  She was the first to book.
Amanda marched in my studio reminding me so much of myself a couple years back.  She was herding two year old Parker, holding Lydia on her hip, and carrying a little one in a car seat.  Her smile showed both exhaustion and excitement.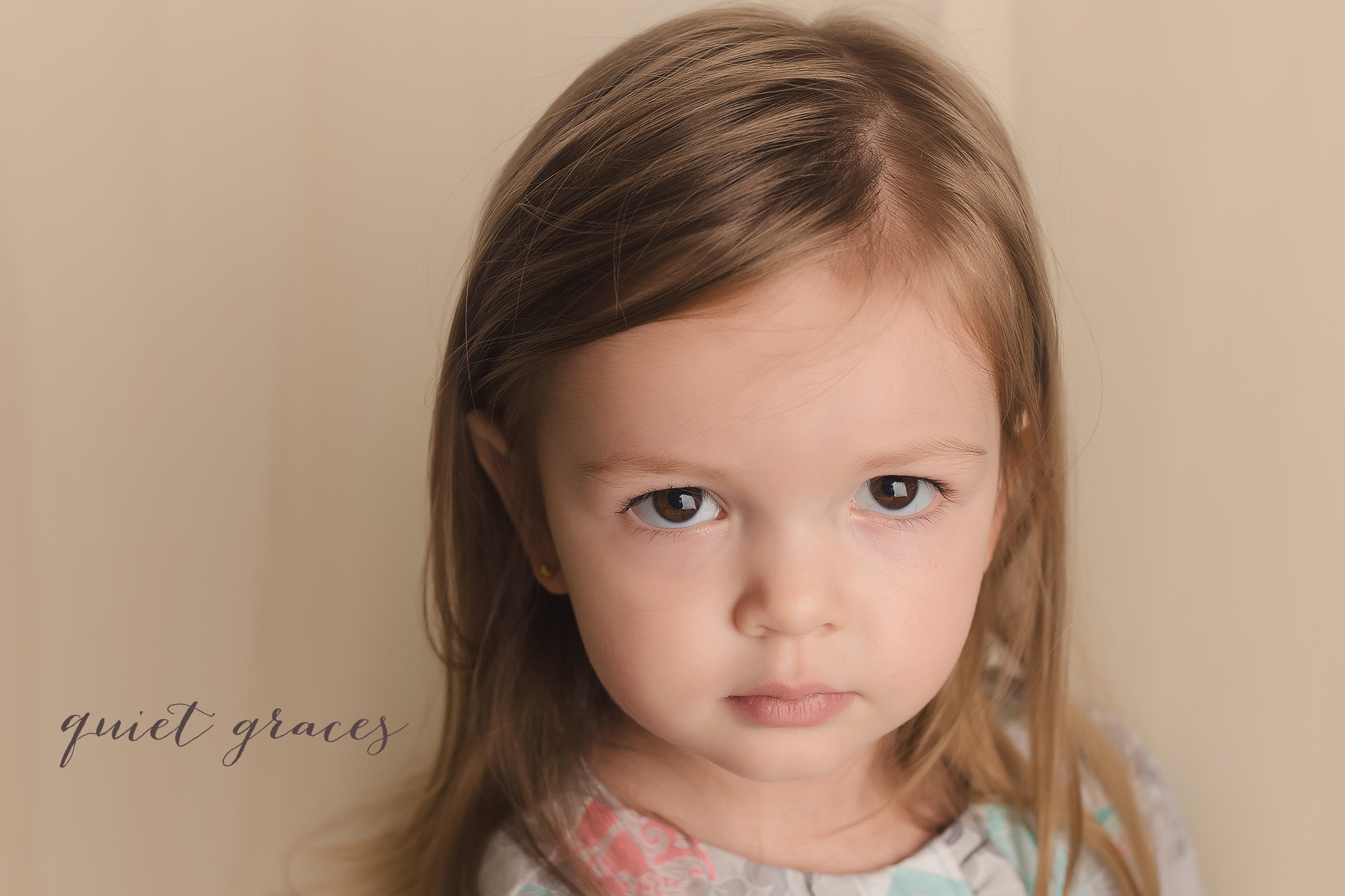 Two year olds are wild cards on the best day, so I started the session trying to capture some memories with Parker before she got a little too curious.  But curiosity wasn't Parker's issue (distrust was), so I moved to photographing Lydia very quickly to encourage Parker to see I wasn't very scary.
Lydia was pretty much a little ham. Gorgeous.  Eager.  Happy to be dressed and photographed. She was just like every other baby whose story I try to tell.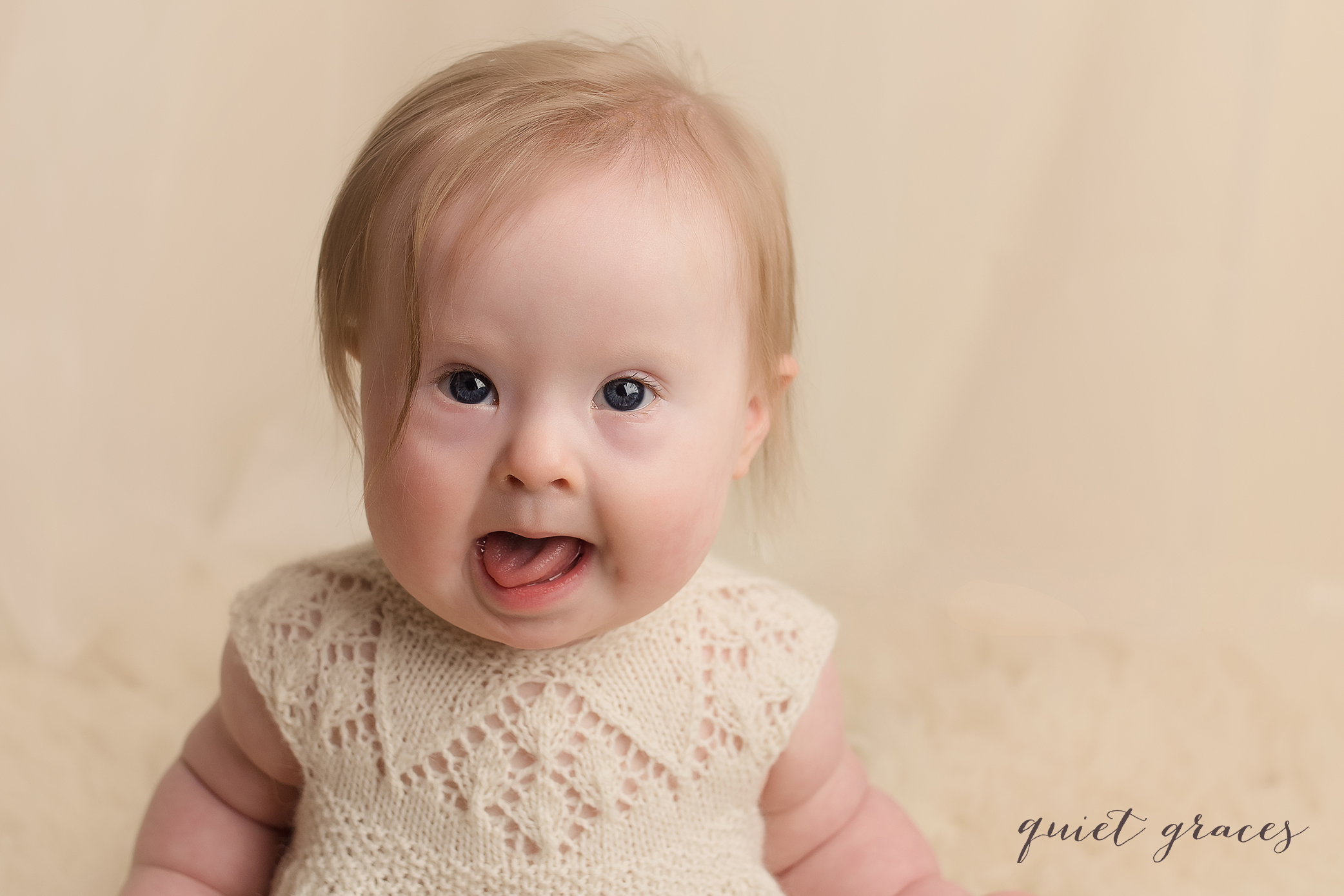 Yet Lydia's story included therapy 4 days a week, a mama who dreamed of the best in Lydia so much that she cares for someone else's baby to help make her dreams for Lydia come true, and the reality of living with an extra chromosome.  
Yet this same story was filled with so much love that Lydia vibrates with joy as she smiles.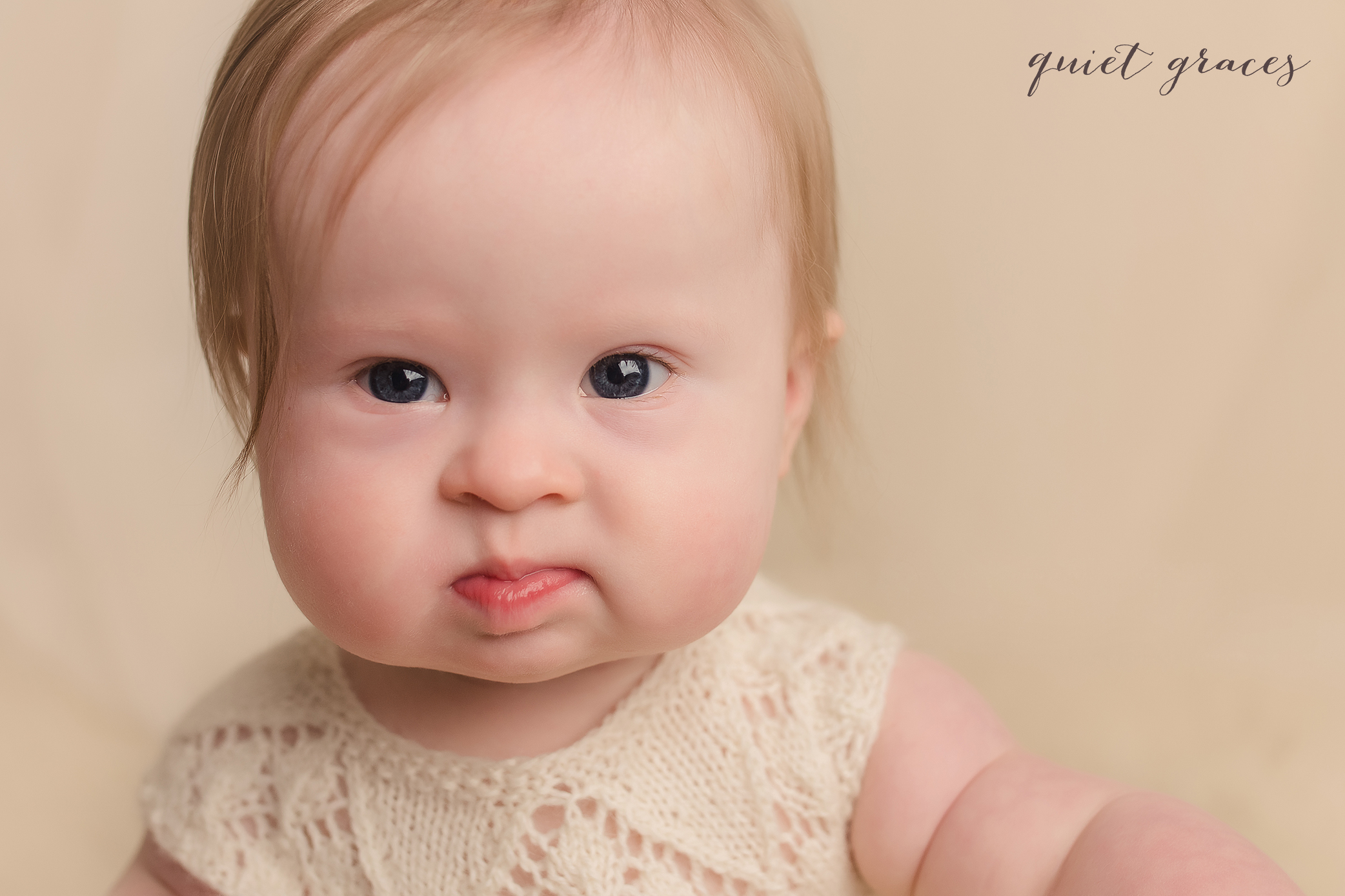 I knew that with the onset of ultrasound and genetic testing many babies with Down Syndrome like Lydia are often aborted. Amanda and Lydia's story began opening my eyes to the bigger story that needed to be shared.
There is always more joy than you could imagine holding a child with Down Syndrome than having empty arms.
Amanda made a way for me to document more of these stories and helped me to share them with you.  For the rest of October, I'll be telling these stories with my limited perspective and my 35mm lens.
I've logged three newborn sessions in the last three weeks in my humble studio.  I've logged even more hours doing the behind the scenes work of these sessions. (After the kids go to bed editing, anyone?)
But I can hardly be found behind the keys of this keyboard during the day.  The reason is simple.
Our family's wanderlust has come out of winter hibernation.
The temperatures rise to just 65 here in South Carolina and we are out the door and rolling in the backyard, riding on the bike trails, and roaming in the nearest wilderness we can find.
I am so grateful to have a profession that allows us to wander freely on the weekend.
You hear me tell stories about these crazy three (my reasons why!) as I capture your tiny ones. You may have even heard them stomping around like elephants with the babysitter during your session in the home studio.
Here they are in all their wild wanderlust joy.
Thank you for making this possible.
My girls turn 5 today. I'm breathless with the weight of their childhood passing so fast despite the days (and nights) sometimes seeming to be so slow.
I don't have a lot of words about these sweet girls… but I do have a ton of photos. So let me tell you a little about each girl and then let the images speak.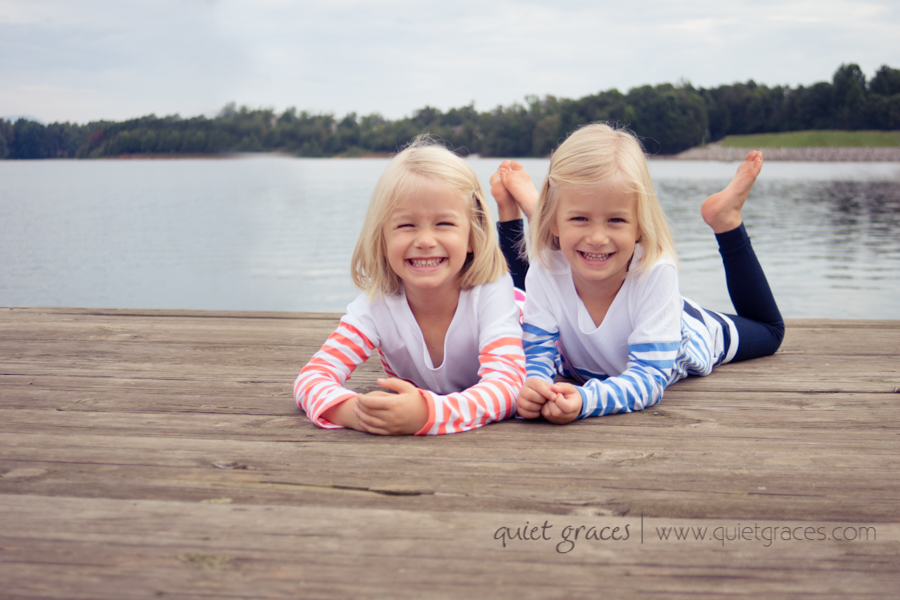 Aeralind Grace
My serious daughter. Love snuggles and affirmation. Introverted. Hilarious with her five year old logic. ("It's okay, mama. We have to grow up. But when we do we'll have babies and we'll give you some to keep.") Slowest eater on the planet. Perfectionist. Fearless on the bars at gymnastics. Daydreamer. Wants to know how the world works. Drinks life down with so much joy.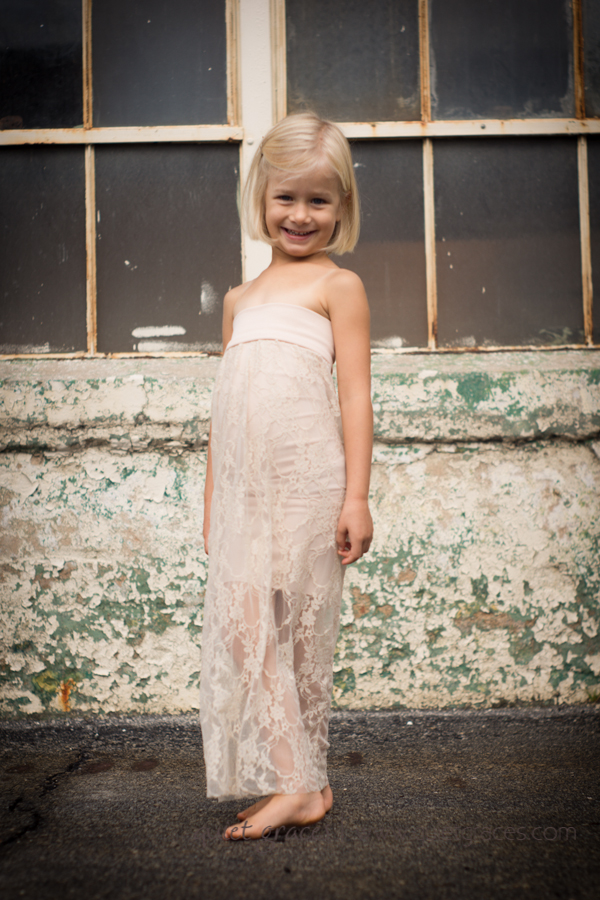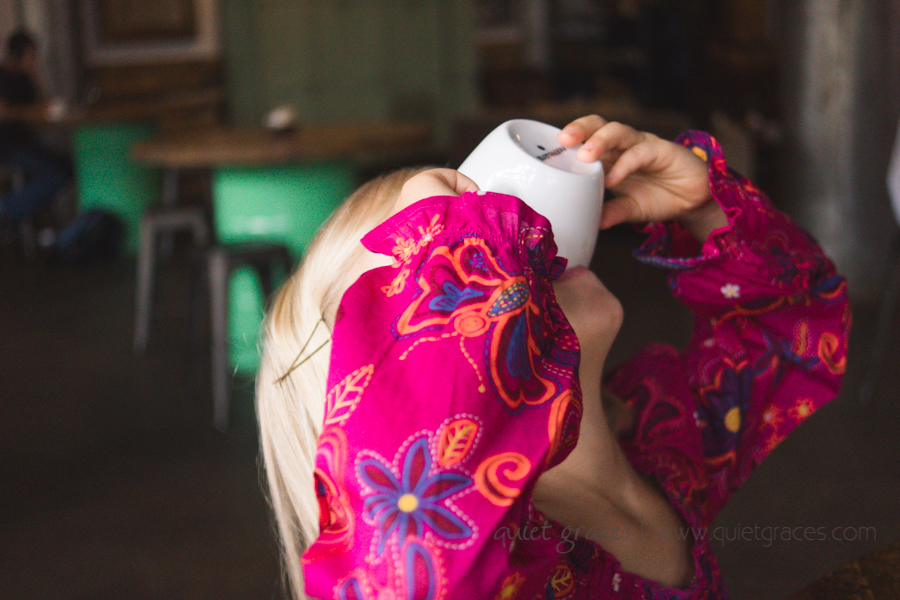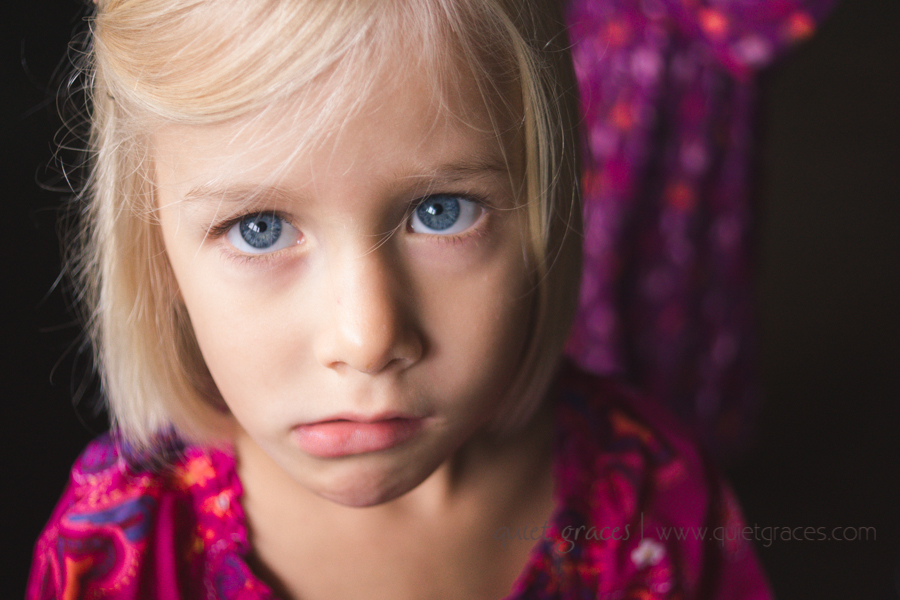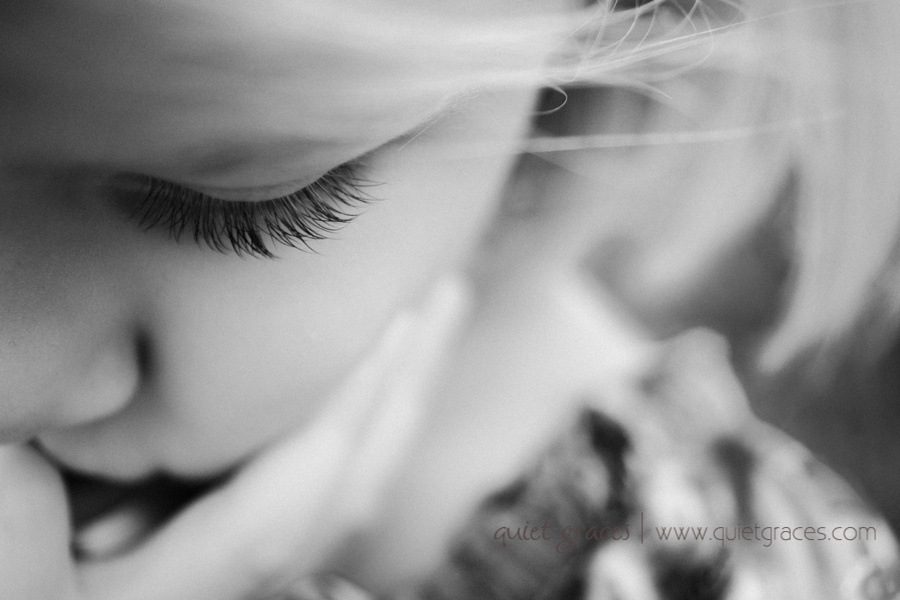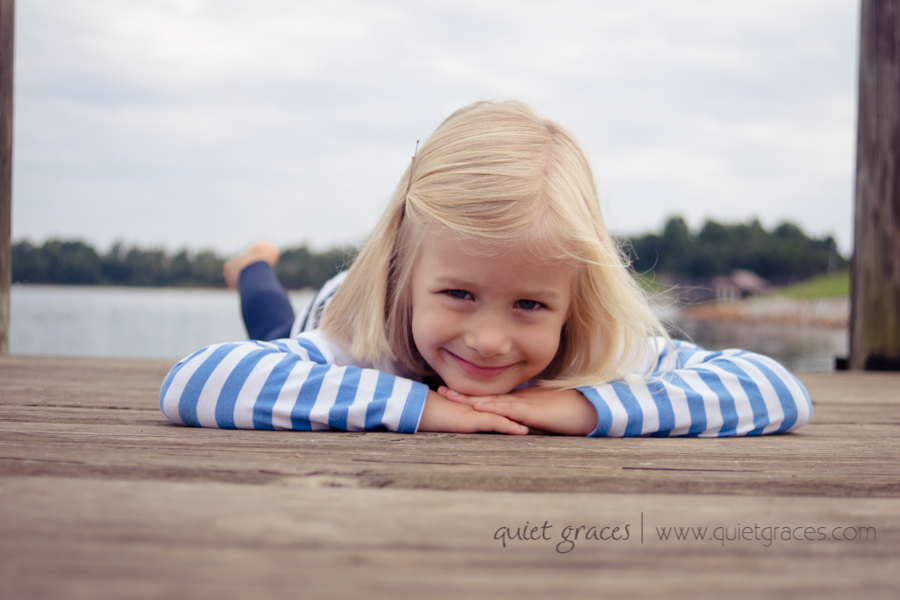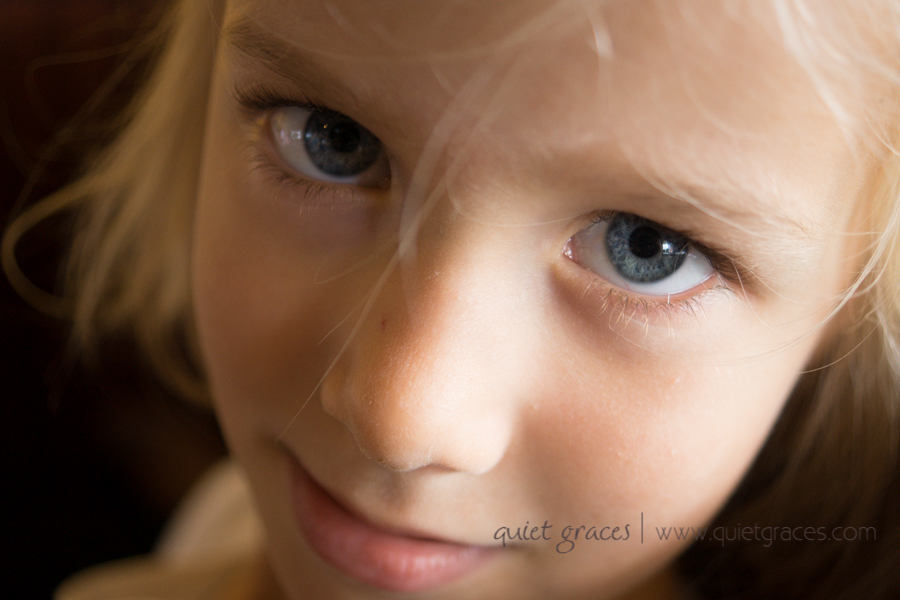 Bronwyn Hope
Vibrant. Serious leadership skills ("Mama, I just want to teach them how to play a new game, but they just won't listen."). Emotional. Dancer. Strong willed. Fierce hug giver. Learned to knit at 4 years old. Easy smile. Has never met a stranger and invites folks at the grocery store to her birthday party all the time. Compassionate: both of her siblings run to her for snuggles if they can't find me.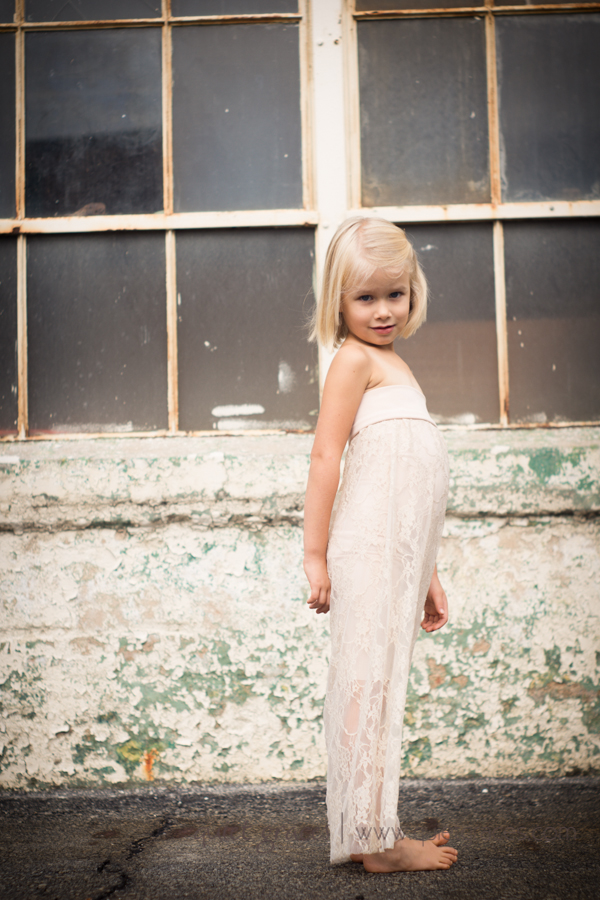 Our Photo Session
The girls and I spent a morning at Taylors Mill, Due South Coffee, and Lake Robinson to capture them as they are right now.  Then we finished with pizza with daddy.  It was a very special day.