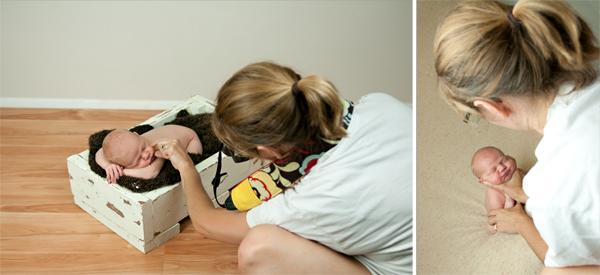 It's been a little over a month since I raised my prices to a place that will allow me to bring home a salary equivalent to the value and time spent on my work.  I want to tell you, that's been a scary leap for me.  It's still scary.
I've booked a couple of St. Louis Lifestyle Family Mini-Sessions in this time, but nothing else.  4-8 people contact me a week and usually disappear after receiving more information even after great phone calls.  I'm standing in the gap between making a scary decision that is right for our family, and seeing the fruition of years of hard work.
It's a scary place to be: waiting.  This pregnant anticipation between a dream conceived and a dream realized while waiting under the mercy of a sovereign God.
And that's where I am right now: trying to hold on to contentment in a season of waiting on the Lord to move.
Here are some great links that have really spoken to me this week about waiting and dreams.
Let's be real; honest.

Let's let go of regret and forgive ourselves.
Let's run towards intelligent people who emulate the life we want to live.

Let's be intentional in friendship so that community happens.

Let's set aside our egocentric hours to serve someone else.
Let's run into the Scriptures to learn the lessons we need to.

This is hope chasing. This is my dream. Will you join me?
~Nasreen Fynewever
Just like Eve, we women tend to spend more time analyzing what we are not or what we don't have than recognizing who we were created to be. Satan's victory with Eve started way before she ate that fruit.

The bite was only the culmination.

Eve's demise began when she entered a conversation with the devil. And that's what we do a lot. We talk. We rehearse on a daily basis what we don't have or who we are not. We focus on the areas of our "garden" (our domain or our realm) that seem just out of our reach or control.

We take the seed of discontentment offered by the evil one and inform our souls of our dissatisfaction, unhappiness, or displeasure.

Just like Eve we have a choice.

~Chrystal Hurst
Waiting can be a type of resistance when you have something you're passionate about. You imagine something, get motivated to do it, make a few plans. But then you hit a wall because this one part isn't clear yet or that other part doesn't make sense yet. And so you wait and imagine and have a long list of if only's.

And it's possible that somewhere in the waiting, you begin to realize how nice it is to have a dream but not have to do anything about it.

Maybe you're waiting because it's easier than doing the work.

~Emily Freeman