Natural Newborn Baby Photographer Greenville SC
My favorite part of being a natural newborn baby photographer Greenville SC is seeing relationships unfold right in front of my lens.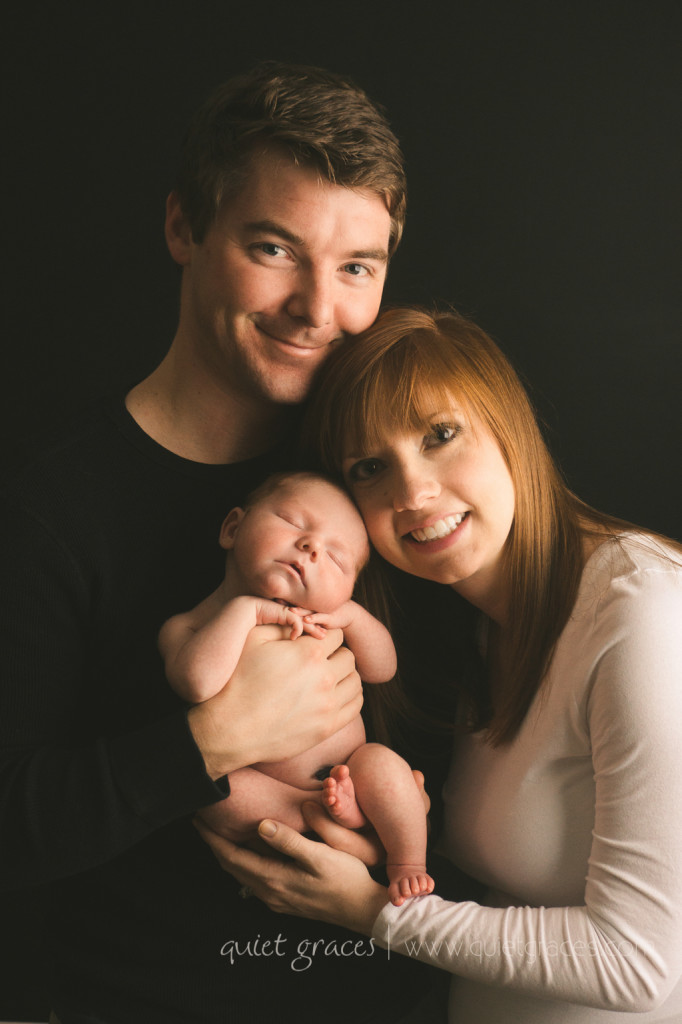 Meet John and his mama Melissa and daddy Billy.  This precious family was filled with joy over their new arrival.
John's maternal grandmother Lynn also came along. I begged her to join her daughter for some 3 generation images.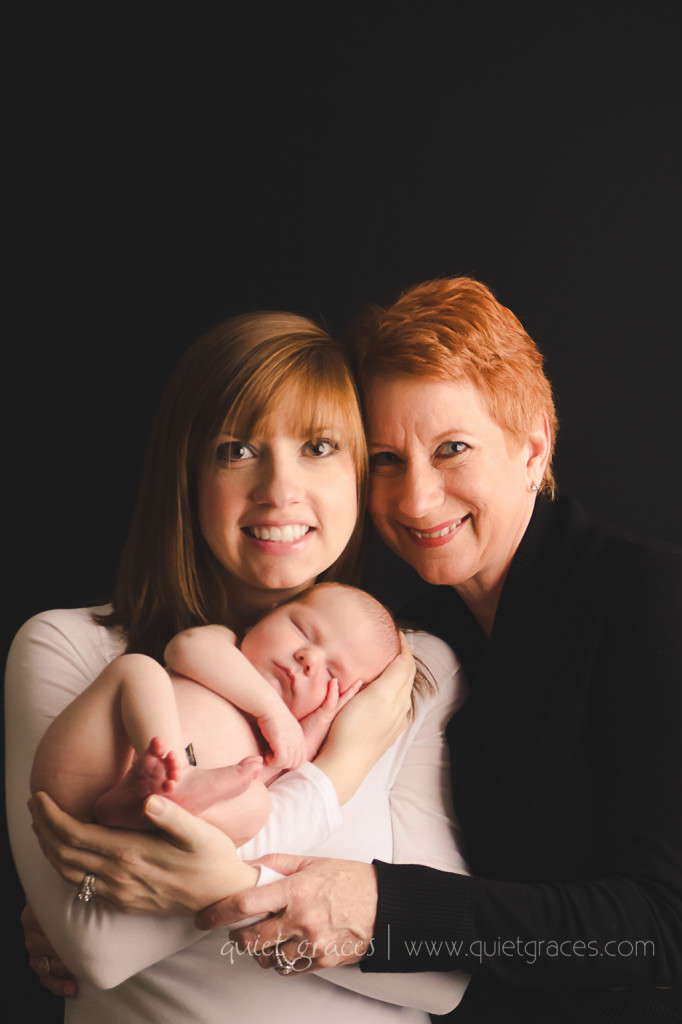 Lynn was surprised when so many folks commented on this beautiful image on Facebook.  Yet I can tell that this image fully displays who she is as a loving mother and doting grandmother.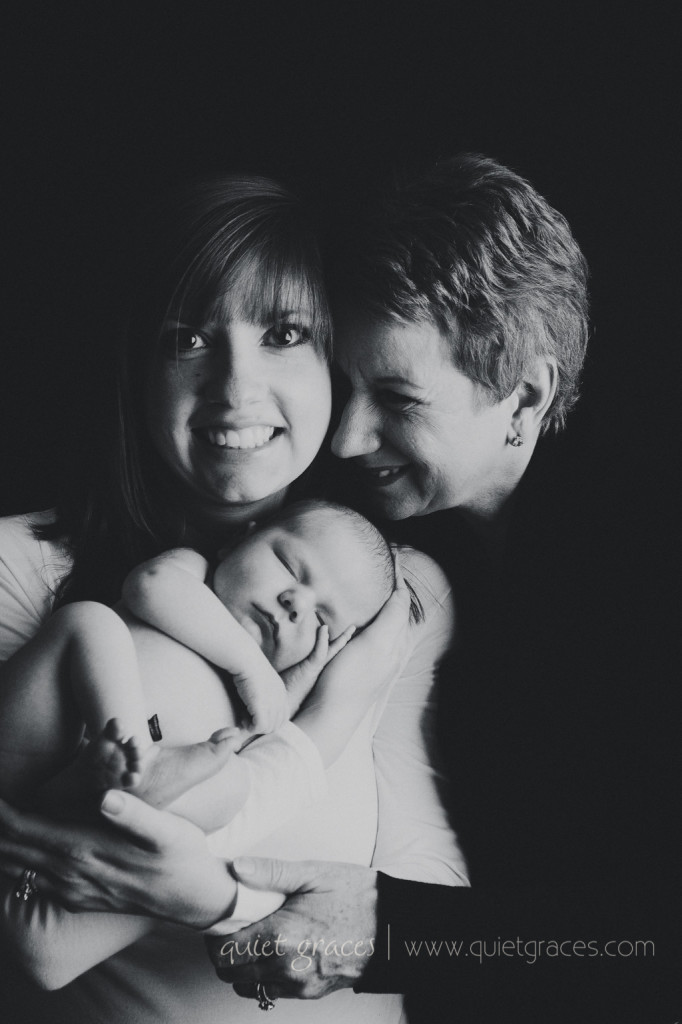 John was one week old and just under ten pounds.  Delightfully squishy and oh so cuddly, he slept soundly and sweetly for his session. Just look at these cheeks!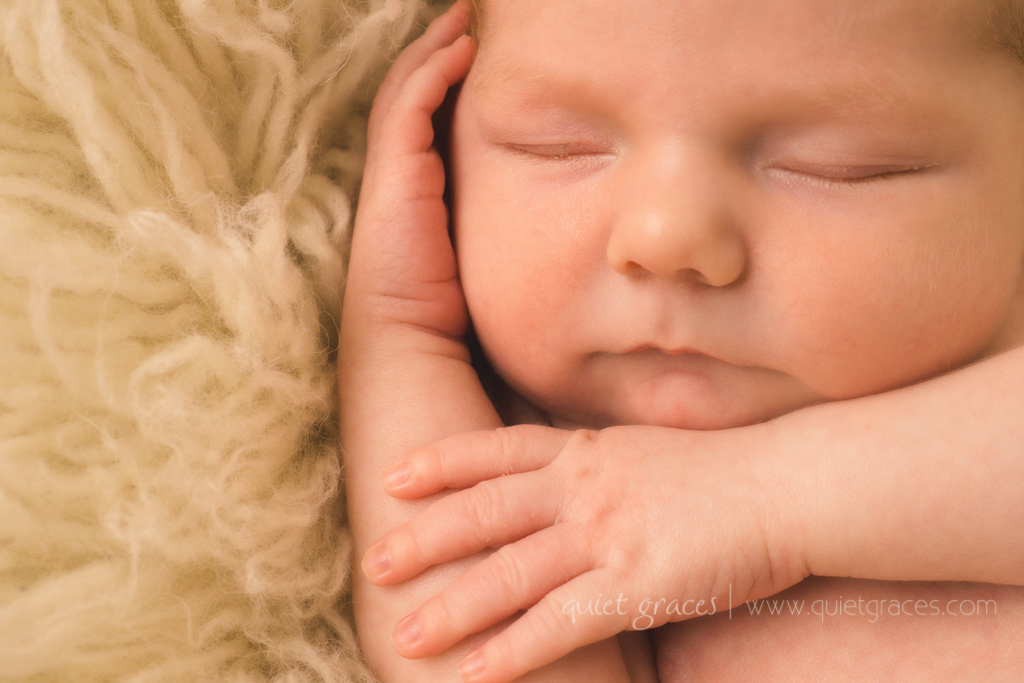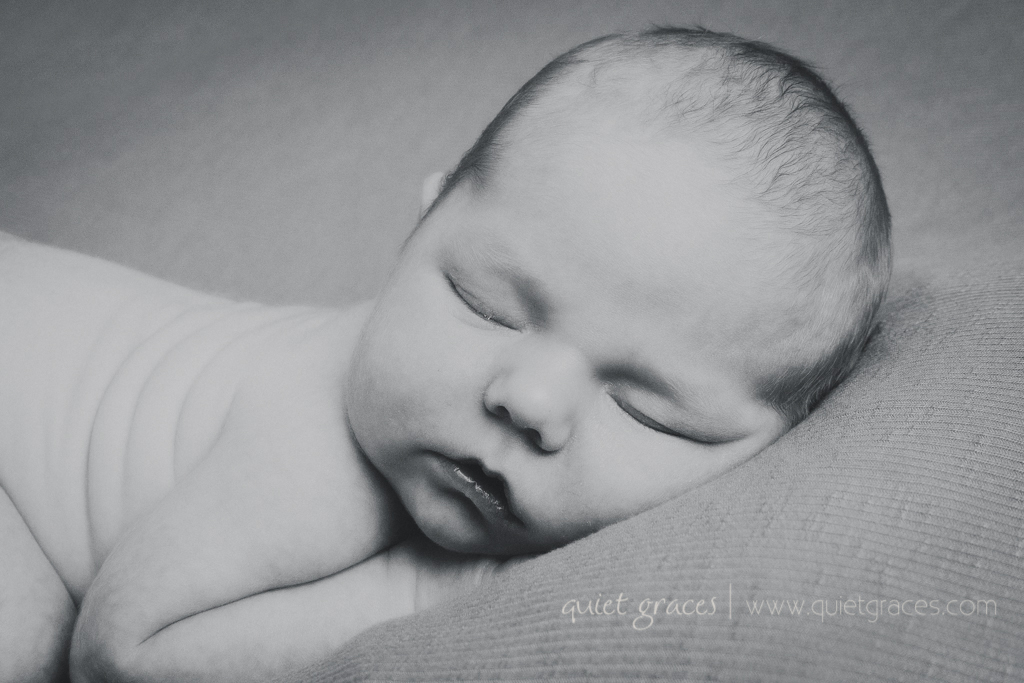 John is at least the fourth generation to use this family heirloom folding bassinet.  The quilt was made by his great grandmother for Melissa.  Precious family heirlooms.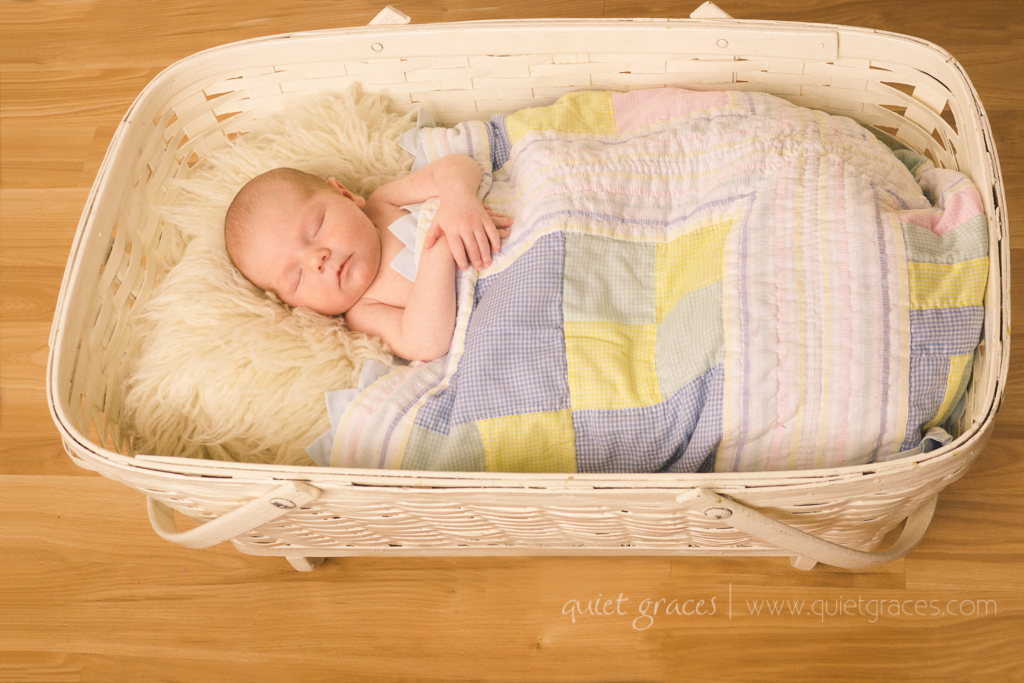 Did I mention John had rolls?  Delightful!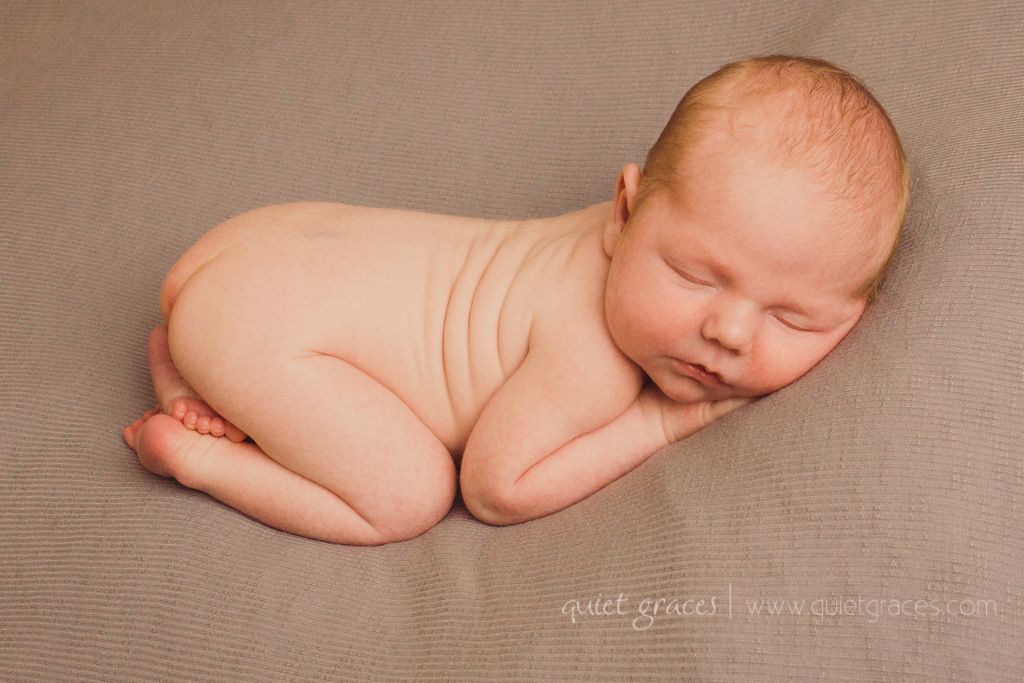 This natural newborn baby pose is quickly becoming my favorite with it's sweet innocence.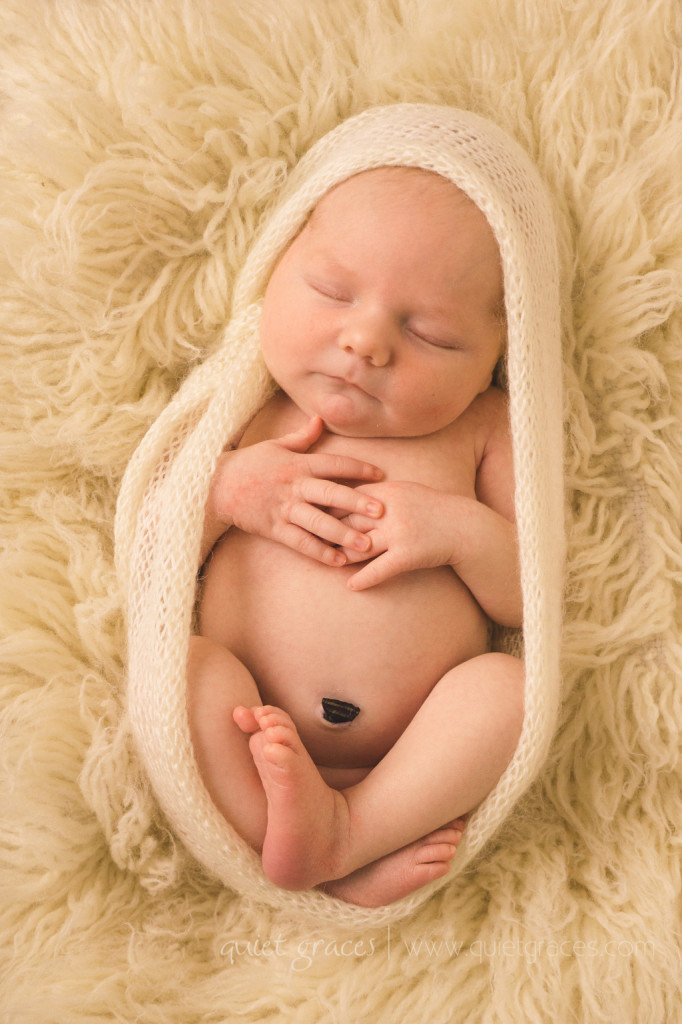 The following pose is a composite: a Photoshop technique that removes the hands supporting John at all times.  You see how this is done and read my views on Newborn Safety in this post.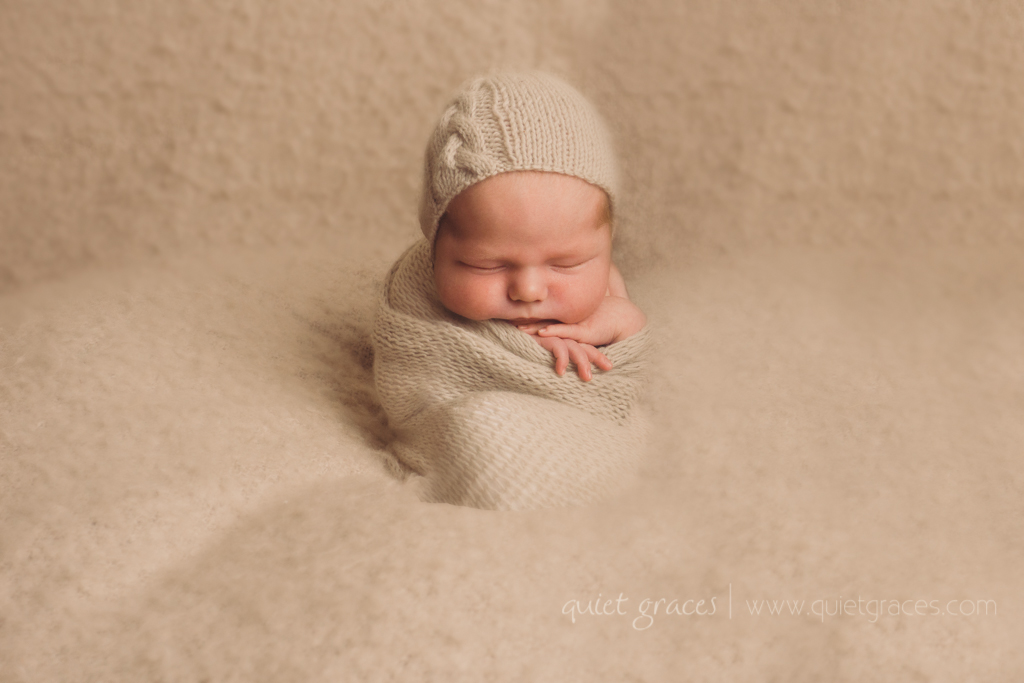 Sweet details like John's tiny toes and fingers are perfect for an album or my exclusive memory boxes.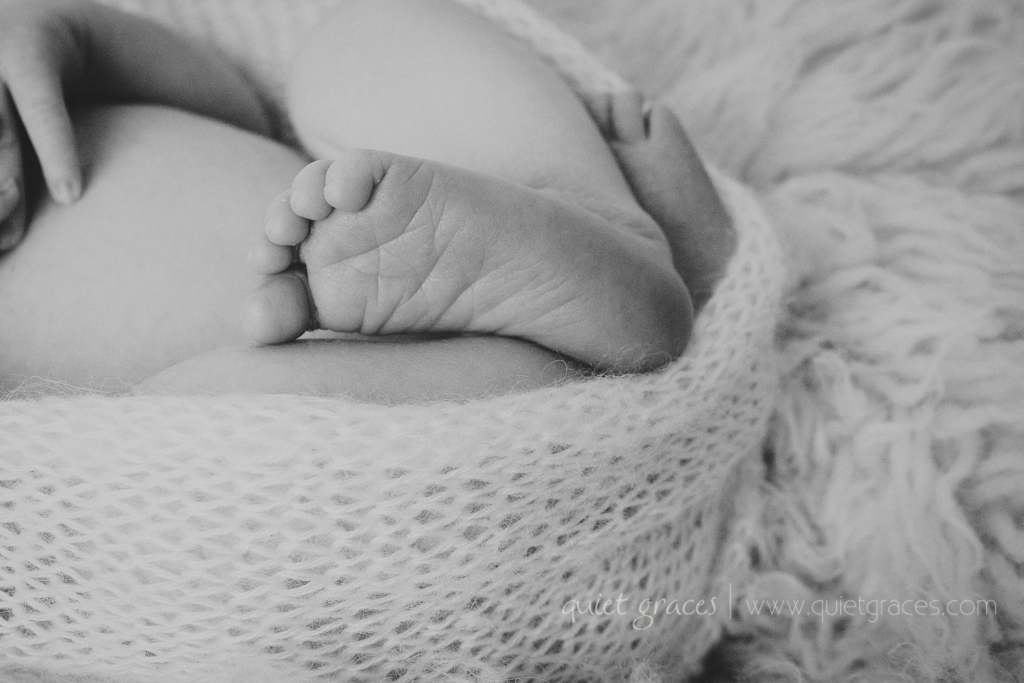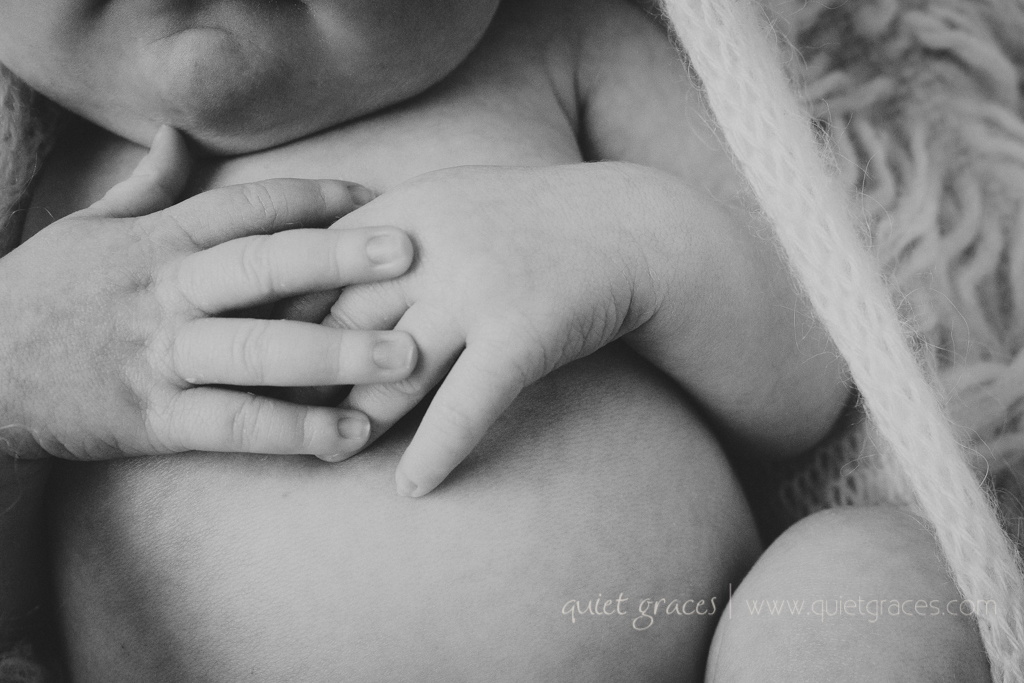 This is my very favorite image from John's session.  There's nothing like the contrast between a tiny baby and daddy's hands.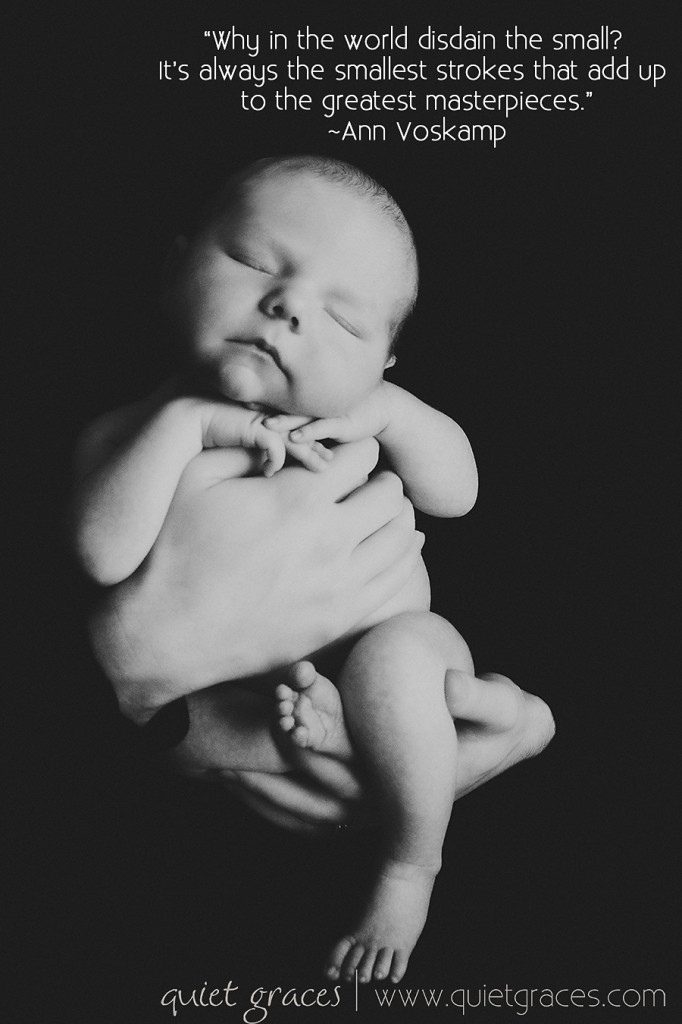 Interested in booking your own newborn session?  Click over here and set up your risk-free in person consultation today.