The Gift (Part 2): On Why I love Giving
I relish gift giving.  It's my love language.  I hear love this way because of what mama did, but my own gift giving is different.
I study those I love.  Study their likes, their dislikes, what makes them laugh, what would make their life easier, and their stories.  And when I give a gift it's an almost perfect match to my perspective on who you are.
Really, I'm a little obsessive.
For instance, I just give my sister this hand embroidered mustache sampler.
I giggled all the way through stitching it while my husband rolled his eyes and my mom gave me the "You're making her What?!" face.  My sister about fell over laughing when she received it and announced that it's getting a prime location on her gallery wall.  I can't even fully put into words how I knew this would get her so tickled… but I knew.
Or when Karen was going through her miscarriage journey while our church was studying Philippians, I pulled out a random slab of wood in our shed and made her wall art with the following verse because she and her husband were clinging to this verse.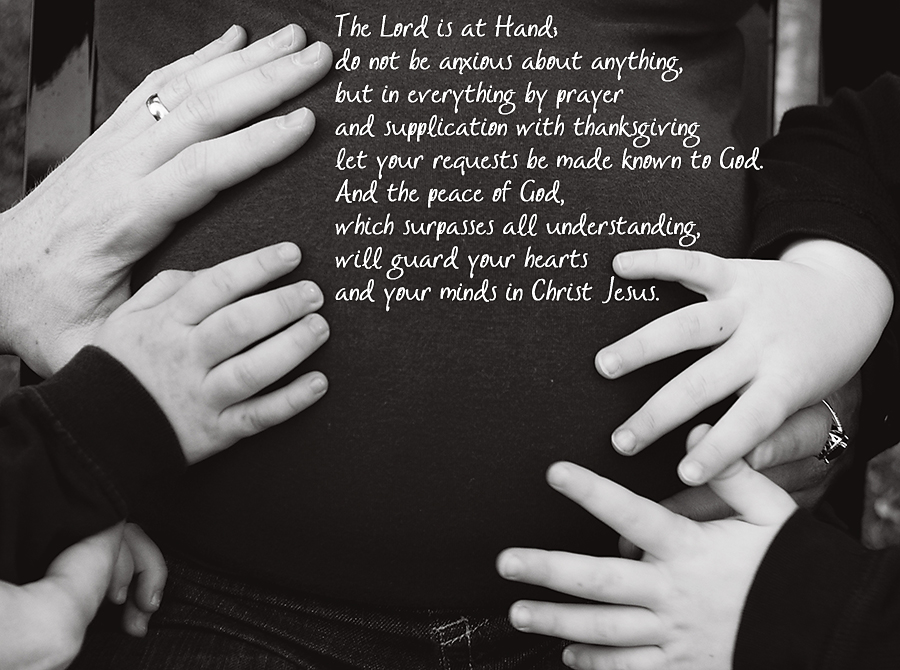 The first gift I ever gave was in 2nd grade.  It was a simple note to the shyest girl in my class who was having the hardest time connecting with anyone else.  Her name was Erin.  So I wrote her a secret pal letter.  I kept at it for a few weeks (despite my really scary/mean 2nd grade teacher standing up in front of the class and demanding to be told who wrote it!) until my messenger accidentally shared my name. Erin was welcomed into my rambunctious circle of friends. Perhaps it was just the gift she needed in that season?
I'm not telling you these things in pride.  This is just how I love.  I study and I gift.  But mostly I study until I'm ready to gift 😉  When I finally am confident enough to give you that obsessively sought/made gift, I know that the receiver can feel my love.  I know that they feel like I've taken the time to understand them and wrap up something that shows my affection.  And that fills me with joy.
Tomorrow you can read about the greatest gift I've ever received and on Monday I'll be sharing a gift with you.  Why?  Because while I haven't had time to intimately study all of my readers, I'm pretty sure I know something that you'll be excited to receive… and be able to give away yourself!
But, first, what's the best gift you've ever given?  How about the best one you've received?