Timeless Greenville SC Baby Photographer : 6 Month Old Marin
Meet Marin: quite possibly the cutest 6 month baby girl I have ever seen.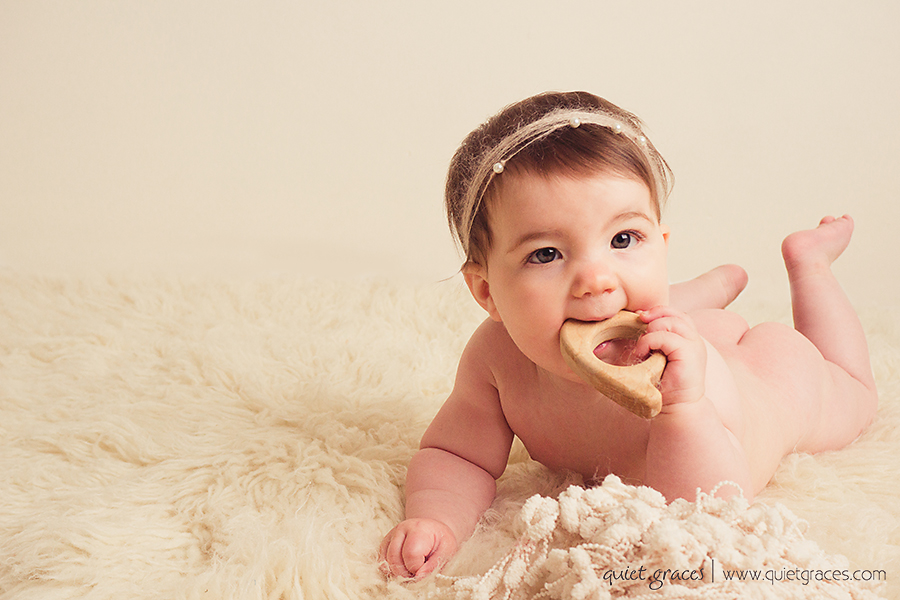 Her perfect pixie hair.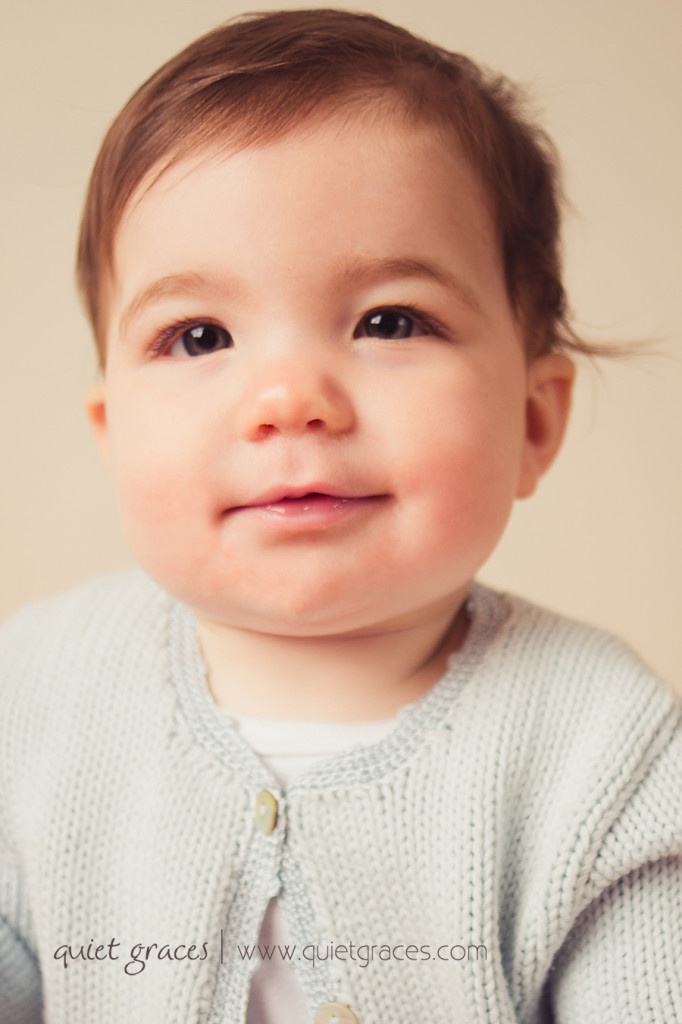 Her drooling teething stage.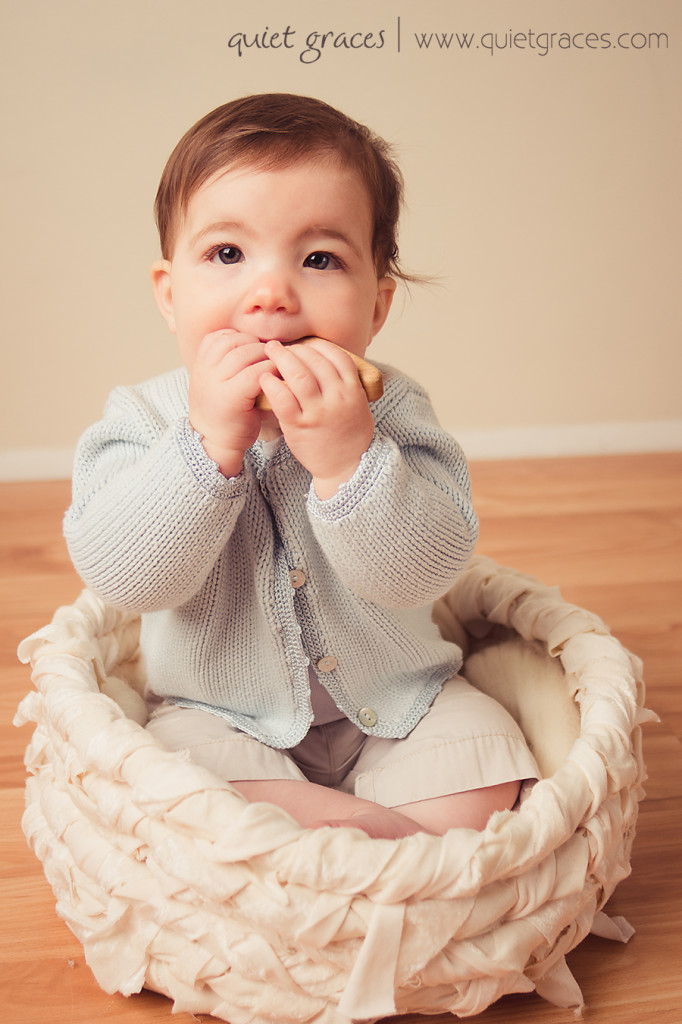 Her playful insistence on being allowed to move around. (Beautiful head wrap by Flawless Fashions & Gifts.)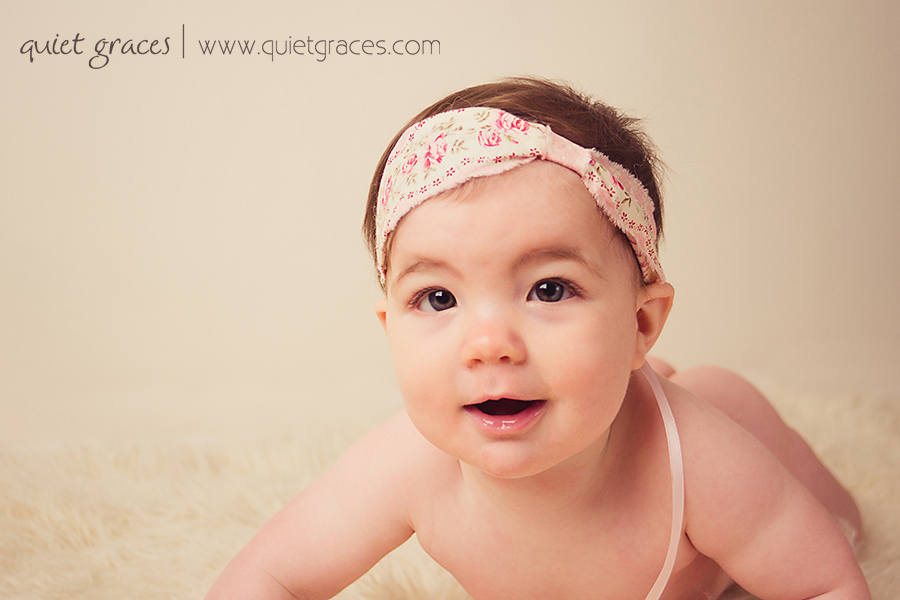 Her precious and fierce reaction when she got a little hungry and did not like being forced to stay in one place.
Her love for the soft texture of my favorite blanket.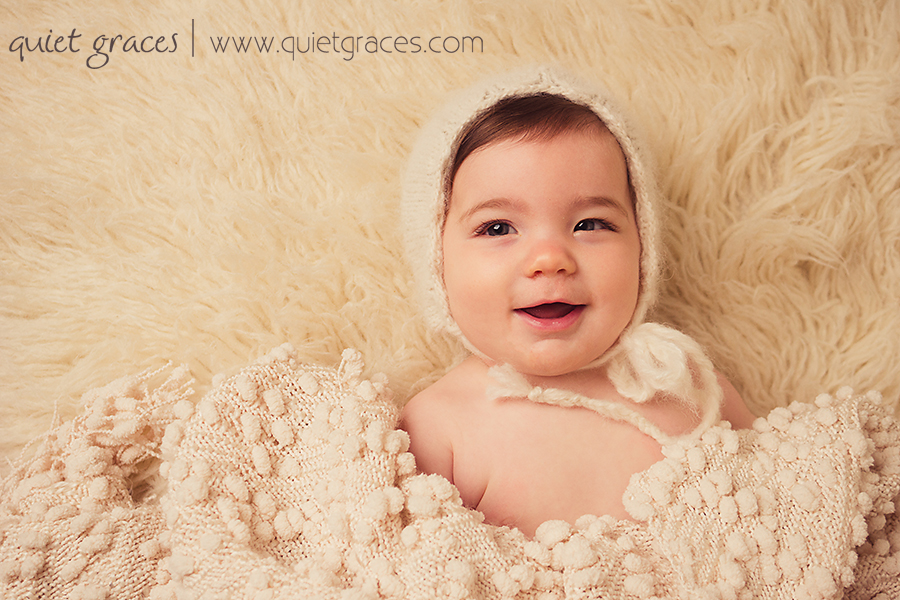 Sigh… Marin, you were just delightful.
I get asked all the time if rocking all these newborns to sleep makes me want another baby. The answer to that is a solid no.  I love cuddling newborns, but I struggle with functioning on little to no sleep.  I happy to hand those precious babies back to their mommies.
But this 6 month to 12 month old baby phase…. now this tempts me to have another. Or maybe adopt half a dozen.  Oh, how I love being a being a Timeless Greenville SC Baby Photographer for these precious babies and just celebrating who they are becoming.
They way Marin looks at her mommy in adoration.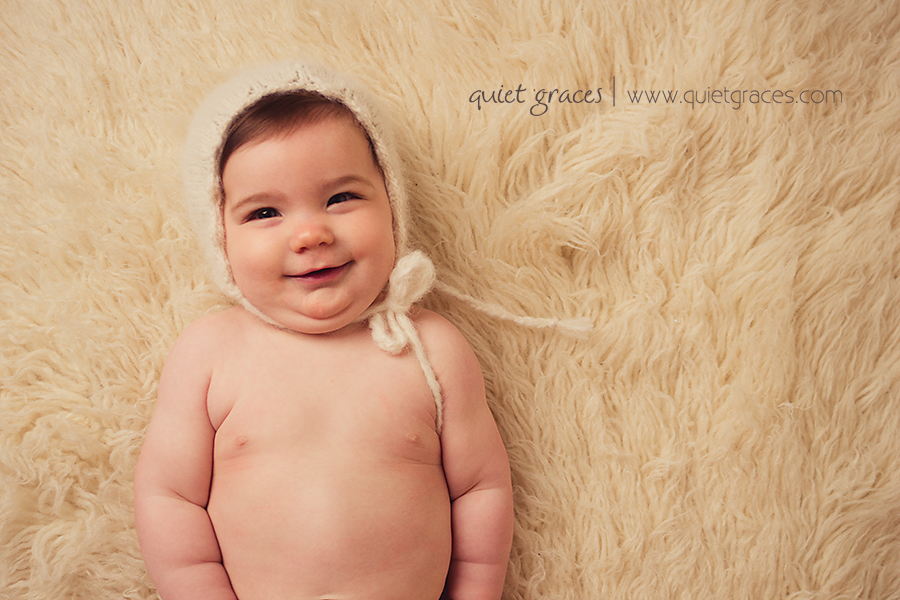 The way she plays and smiles and is just so fun of personality.
These brief phase is the golden age of babyhood. These giggles, tears, smiles, and playful curiosity… oh, please, treasure ever single second. Cuddle that sweet teething baby and know it'll all fade too fast.  Cliche advice, I know, but it's so true!
Looking for a photographer with an affordable baby plan to capture all these precious moments before they fade away?
Quiet Graces Photography offers 4 session baby plans for just $299.  The four sessions can be used at any time during the first two years, with the exception of a newborn session: I recommend 6, 11, 18, and 23 Months.  Each session is only about 45 minutes long, the perfect length of time to keep baby's attention.
Baby plan customers receive 2 sets of 25 cards with their session fee perfectly suited for either birthday party invitations or Christmas cards.  They're also able to use pictures from every session to create a keepsake album of all those special moment in the first two years.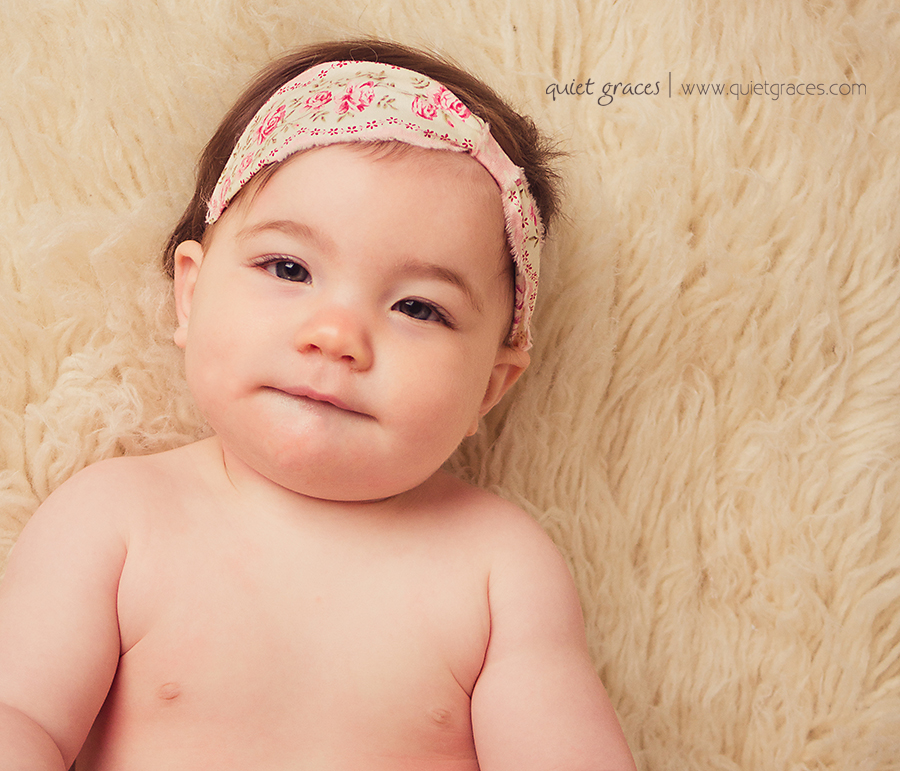 Interested in booking a baby plan for your 6 month old? Contact Quiet Graces Photography today.