Melissa Aldrich
I loved serving Marquita and her family again for these Minimalist Cake Smash Pictures Greer SC. You see, Marquita is a repeat client. Three years ago I photographed her sweet boy Augustus for his cake smash. Isn't he the cutest baby?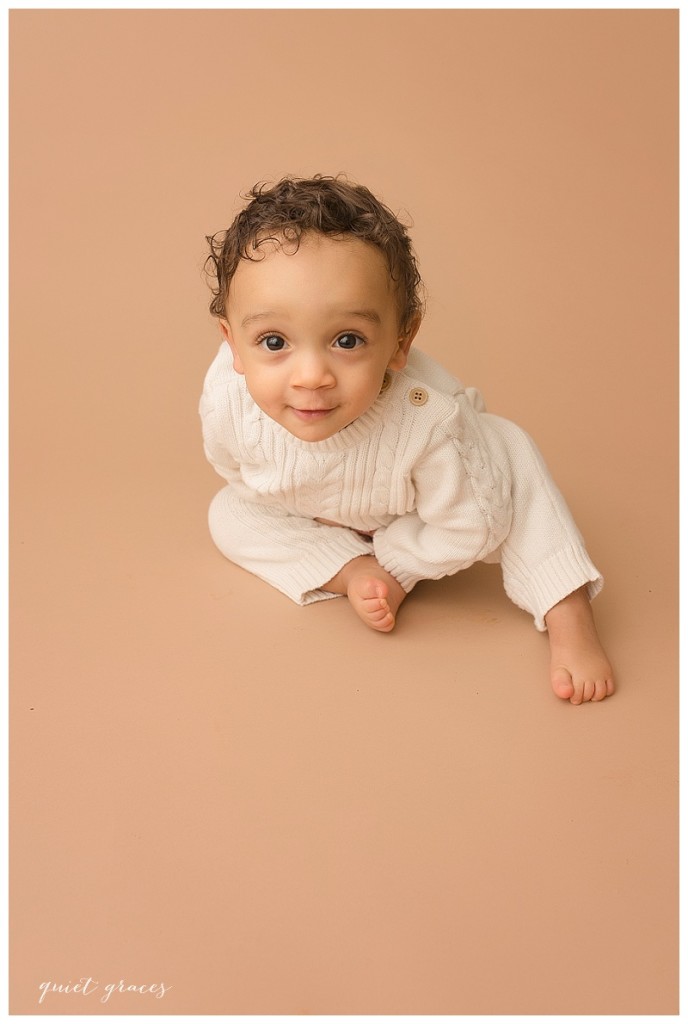 I couldn't believe how much he's grown! Look at him!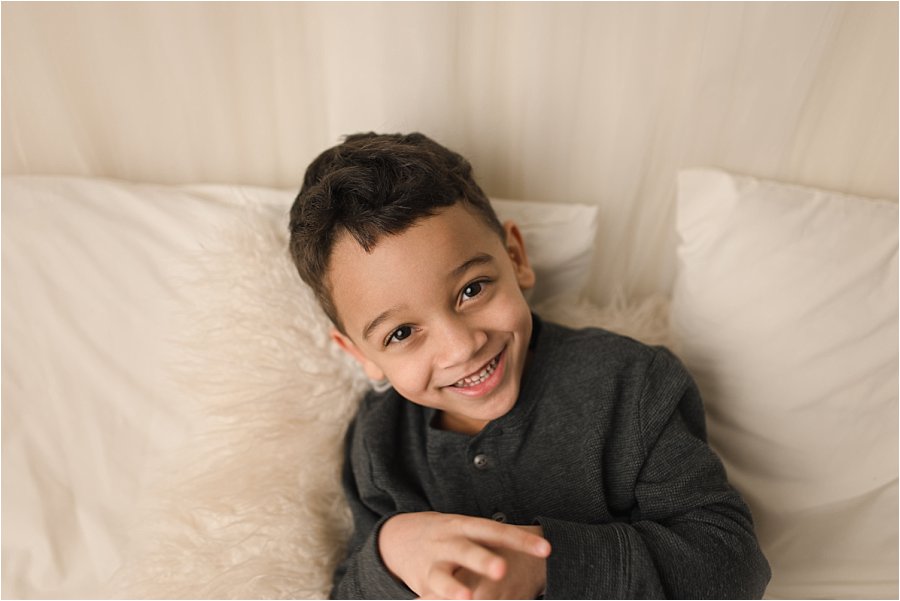 Augustus is also an amazing big brother to his sister Petra. Look at their sweet sibling bond. And that smooshy face kiss is to die for!  These candid moments are my favorite to photograph. I always want you to be able to remember, not only their sweet little faces, but also their full personality.

Petra fits in perfect with this family bunch.  She's got this wild joyful personality and is just so expressive.  Every single photo I took had a different expression. From joy to curiosity to disgust to contentment, we captured all of these sweet faces for Marquita to hold onto.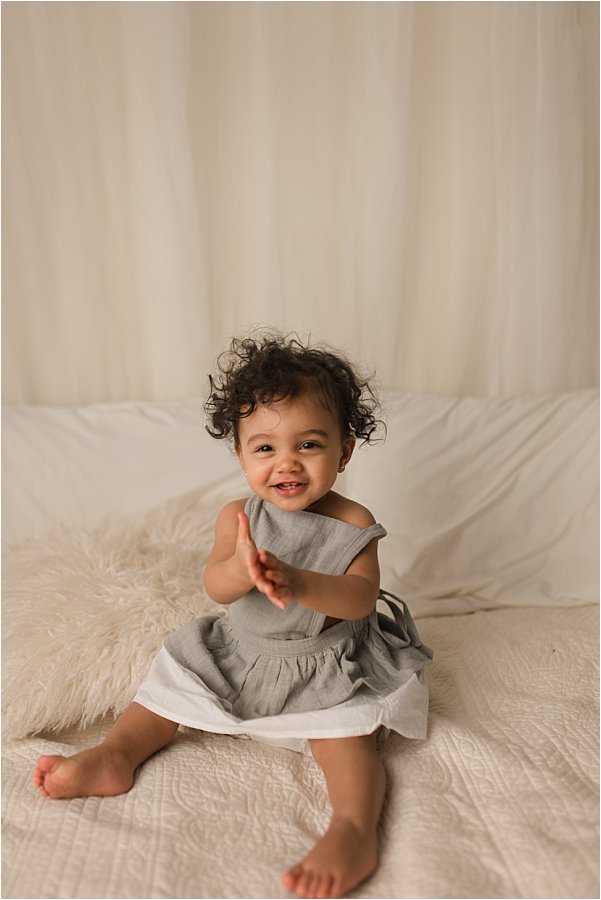 I'm pretty sure Petra is the perfect addition to the family.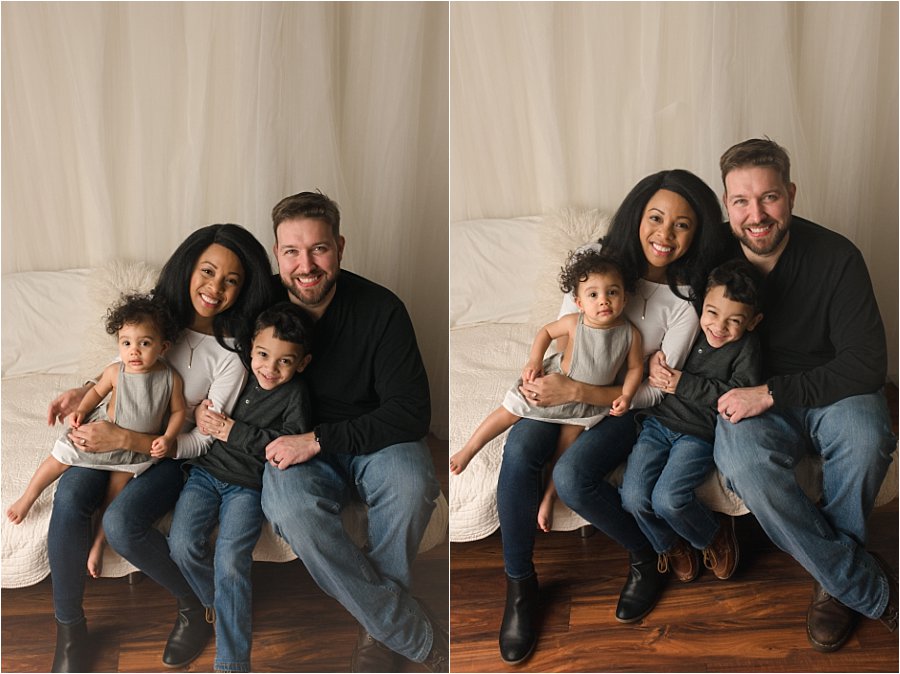 While I try to keep your baby the focus of the session, I also welcome family imagery during a cake smash. Your baby deserves to see how much she is loved. And family portraits are the perfect medium for seeing that love displayed for years to come.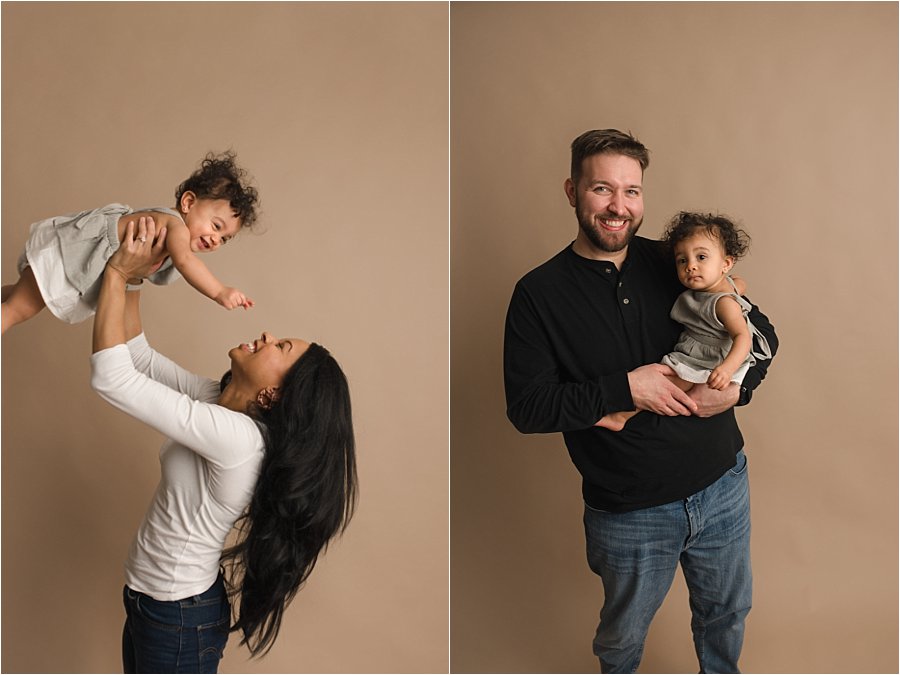 After family pictures, we moved toward the cake smash. I always keep cake smash decorations minimalistic, timeless and classic.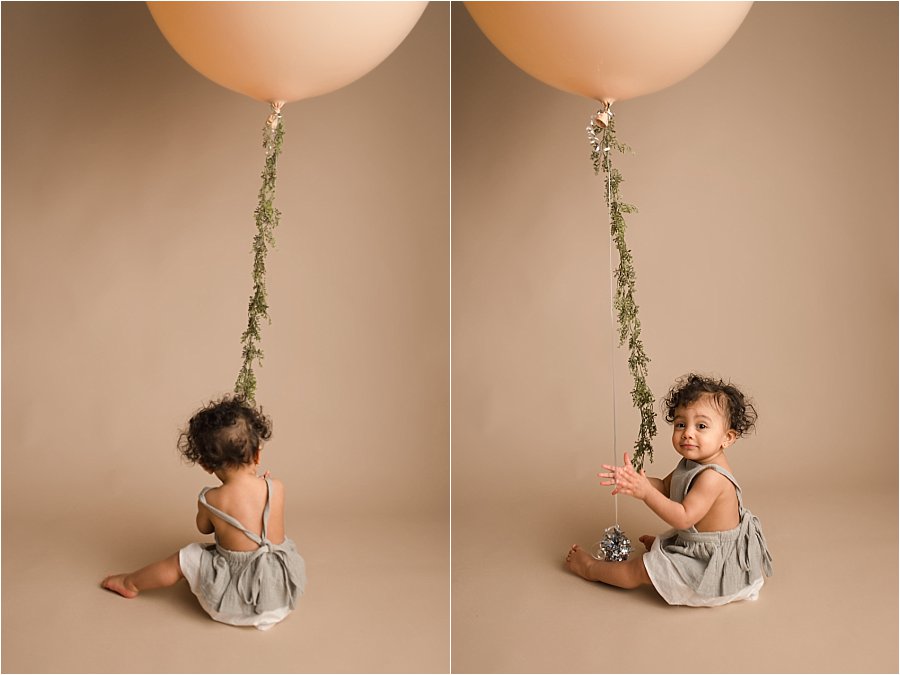 Marquita brought this giant balloon. Christine of Baking Sweet Scents provides a complimentary triple layer semi-naked cake for your session which we frosted in millennial pink per request. And then we just added in some sweet florals. I love the effect of keeping Petra the sole focus of the images.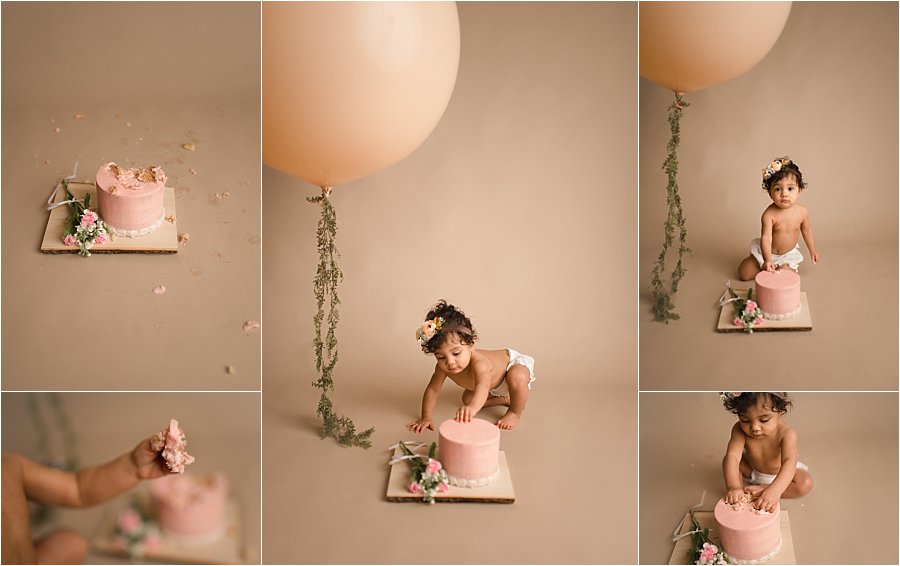 And don't worry, everyone took a bite out of the cake! Including Augustus who was so happy to help!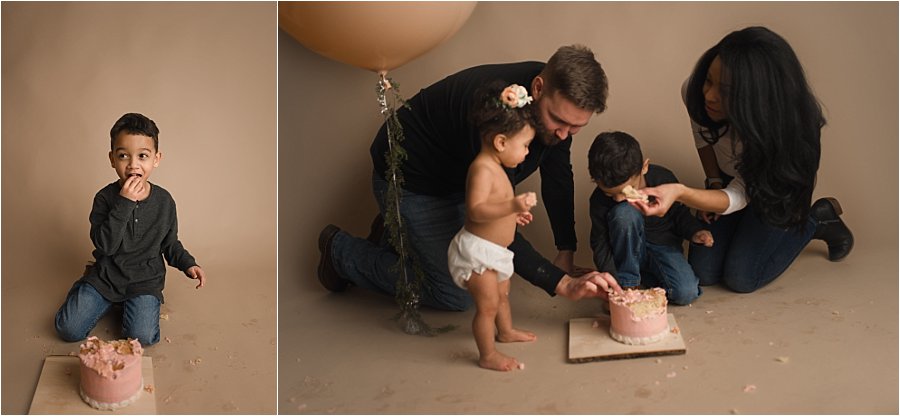 We finished the session with a little clean up in a milk bath. I always do baths at the end of cake smashes. It's a great way to clean up, but it's also a great opportunity for babies who found the cake experience a little overwhelming. Baths are familiar while frosting is not

I love this image as a circle wood print for the house. Seriously, how cute is Petra?!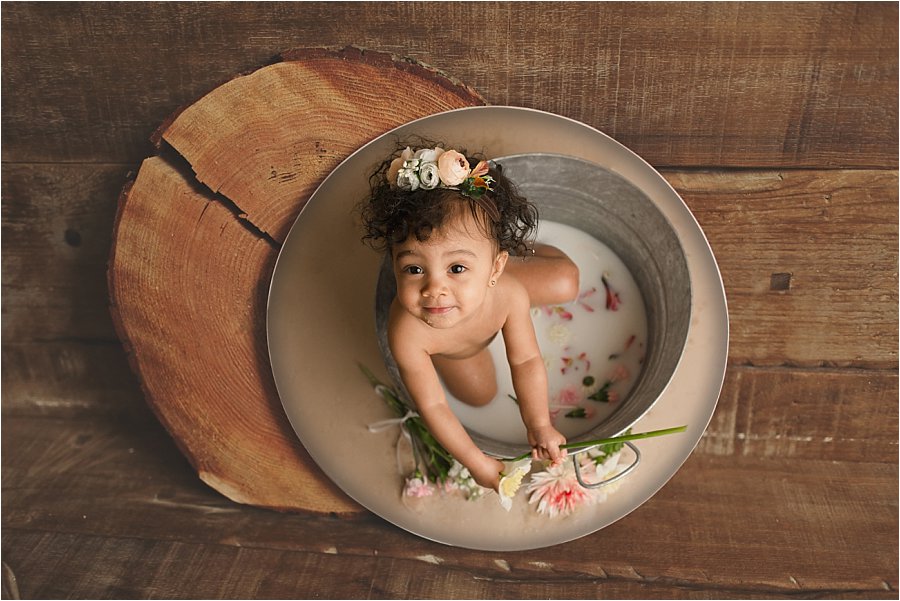 Looking to book your own Minimalist Cake Smash Pictures Greer SC? I'd love to be considered! Drop me a line by clicking here. Or learn more about sessions with me by clicking here.
I was super excited to do Kylie's Garden Fairy Style 2 Year Old Cake Smash in Simpsonville SC. I absolutely adore watching my babies grow up. I've photographed Kylie when she was a newborn as well as for her first birthday (those links are clickable if you'd like to see her other sessions). Look at how amazing she is at two!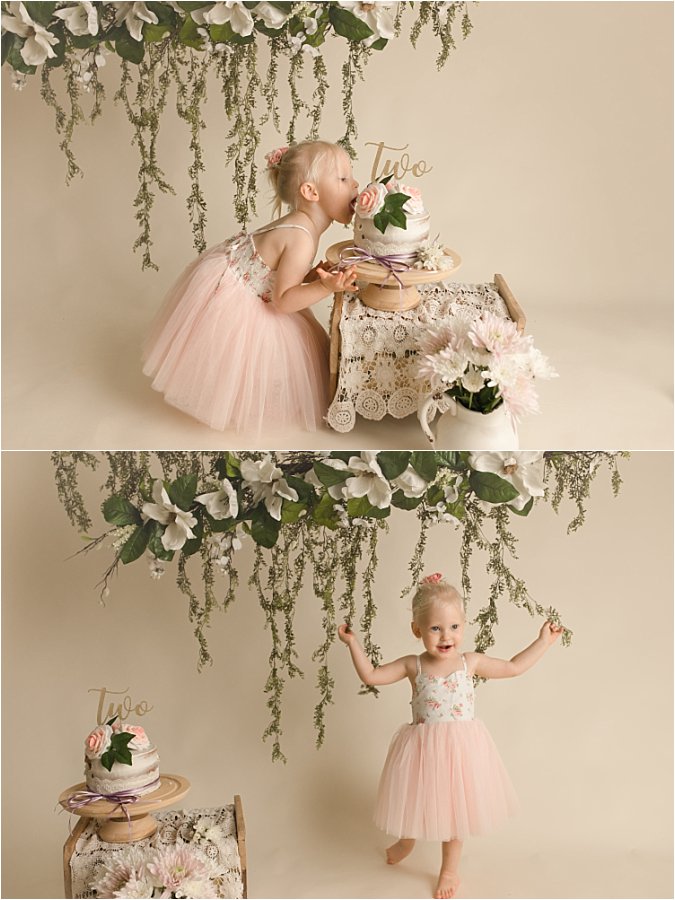 Kylie's mama Beckyloves to be super hands on with session planning.  Becky wanted to keep the colors soft and pink with some really girly touches and lots of floral touches.  I think it looks like a garden fairy paradise!  And this floral tutu dress that Becky picked out is sheer perfection! The simple semi-naked cake from Baking Sweet Scents was clearly a hit as well.  This cake (decorated to suit your vision) is included with every cake smash session.

Becky wanted to include the gifting of a stuffed bunny which is a wonderful addition to a two year old session. Especially for this age, bringing a new photographable toy to the session is the perfect option to help a little one warm up to the camera and have something to do to stay still. Clearly we loved on bunny and then moved onto climbing the chair!  As you can see, it really helped get a couple of sweet images when Kylie was feeling a little shy.  I also really loved that we photographed Kylie receiving what will hopefully be a sweet childhood friend.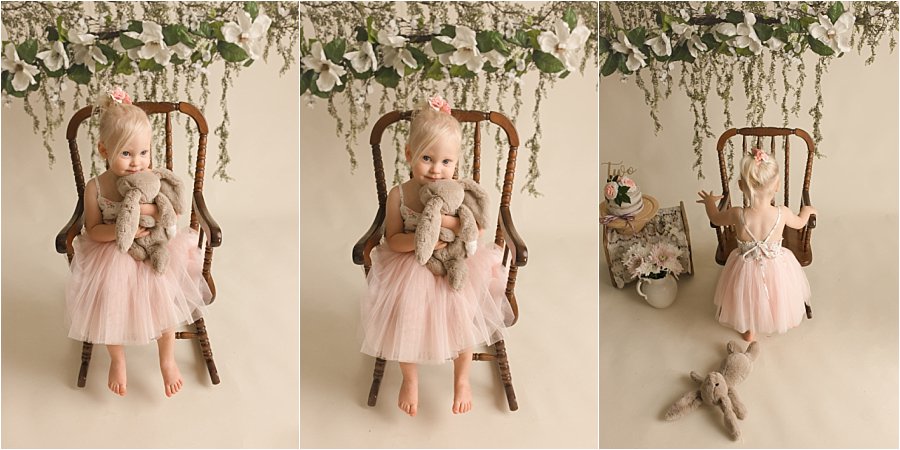 All 2 Year Old Cake Smash in Simpsonville SC include family photos and Becky took advantage of this opportunity and brought her older boys.  Becky borrowed her dresses from my mama wardrobe which is available for all sessions.  It just makes getting dressed for mama super simple!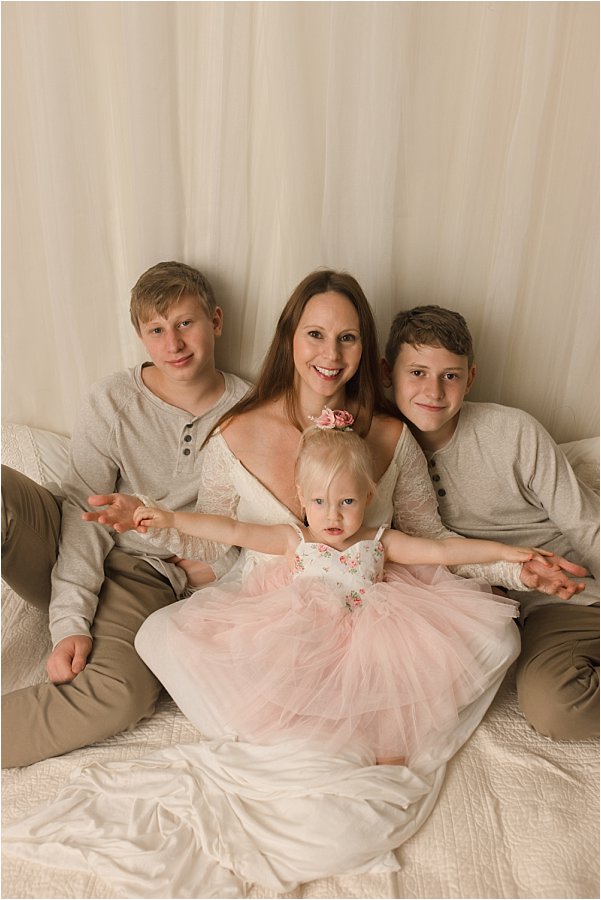 Are you looking to book your own Garden Fairy Style 2 Year Old Cake Smash in Simpsonville SC?  I'd love to be considered for immortalizing your family's memories. Click here to tell me all about your vision for your session.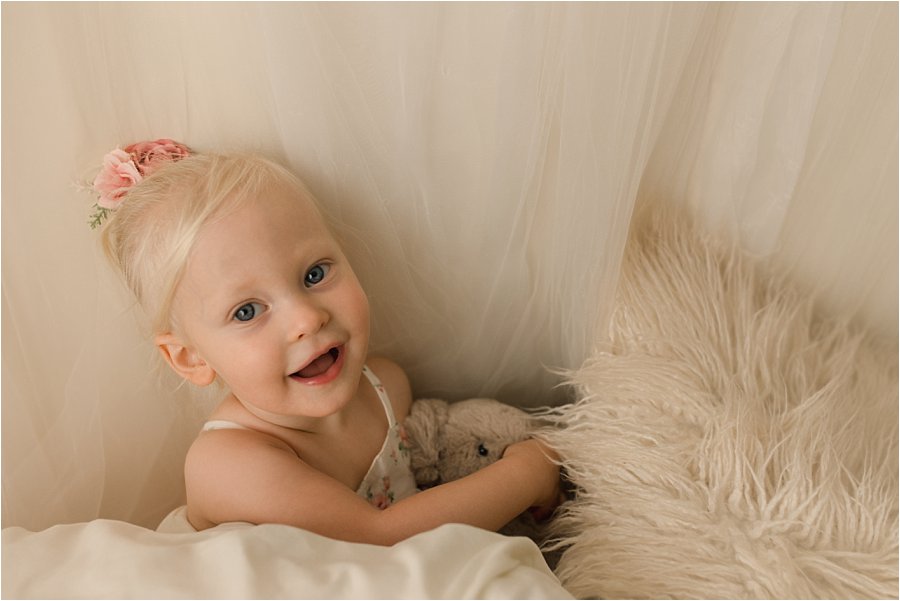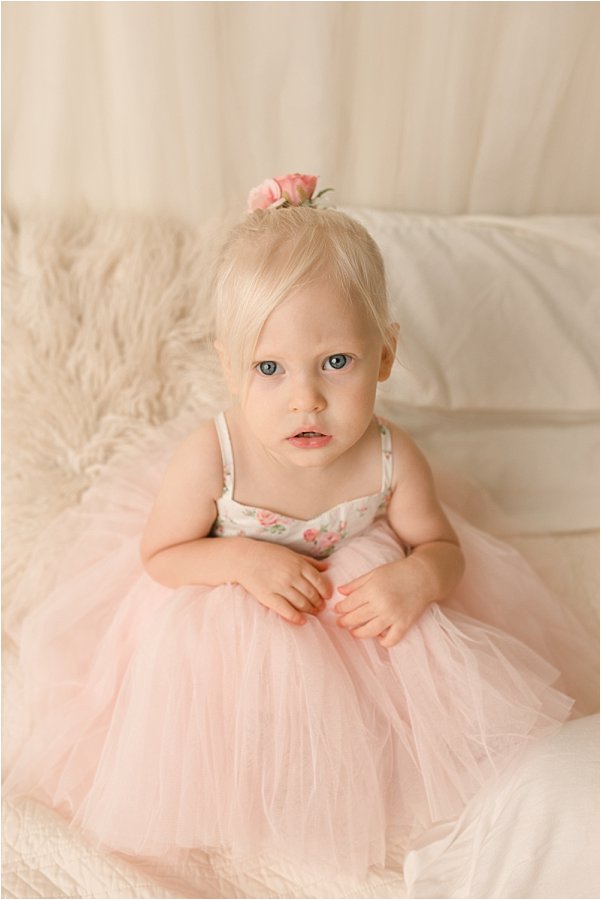 I absolutely love watching my newborn's grow up so I was ecstatic when Jihan contacted me about Sebastian's Greenville SC cake smash photos!  For a reminder of how tiny and precious Sebastian once was you can see the photo below or click here for his newborn blog post.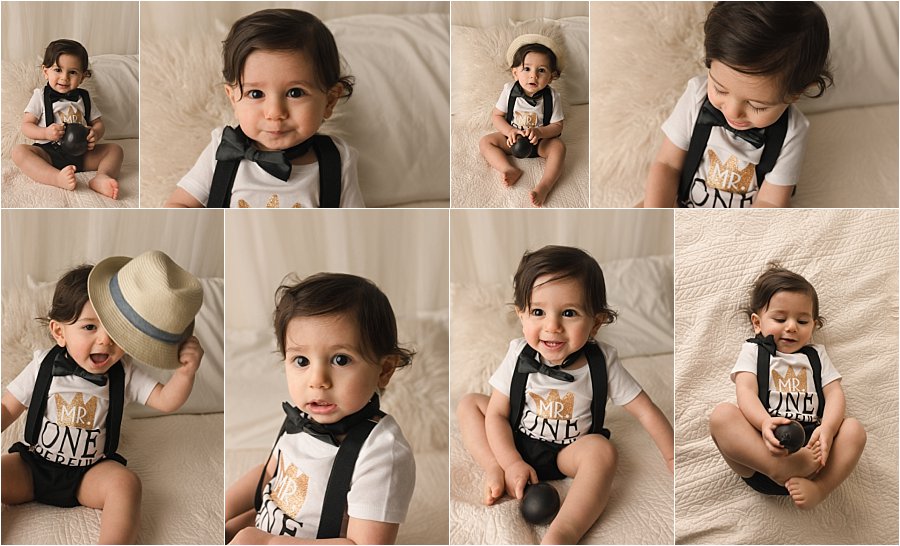 That mohawk! Good news! Sebastian still has great hair. Check out how his mohawk grew into these sweet curls.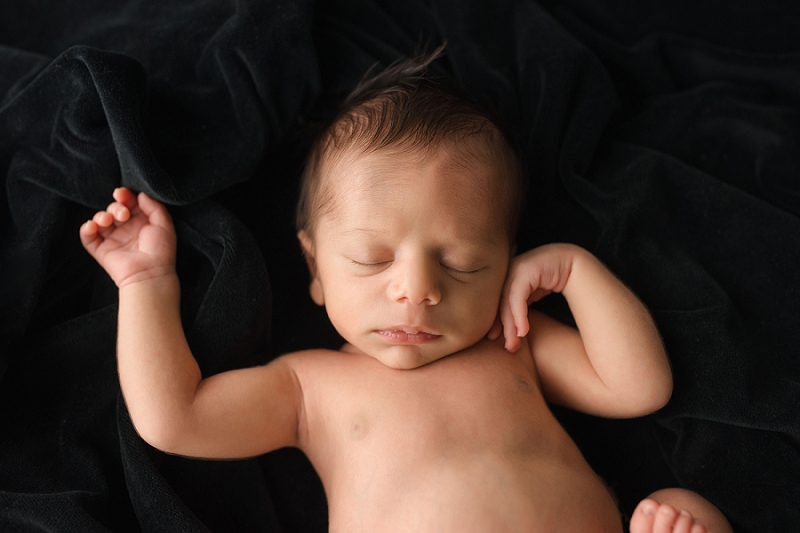 Like all one year olds, Sebastian was busy! Unlike most one year olds he was not just walking but RUNNING! He was all over the studio and tried to nose dive off the bed more than one time. I'm glad both Jihan and I were wearing workout pants so we could keep up with this tiny joyful mischief maker!  Luckily, this little guy fell in love with a deflated balloon with a hole in it.  Otherwise I'm pretty sure both of us would have marked work out off our plan for the day!


Sebastian is going to be a heartbreaker. I mean really, how cute can a one year old be? From his mischievous smile to those handsome curls he's fully adorable.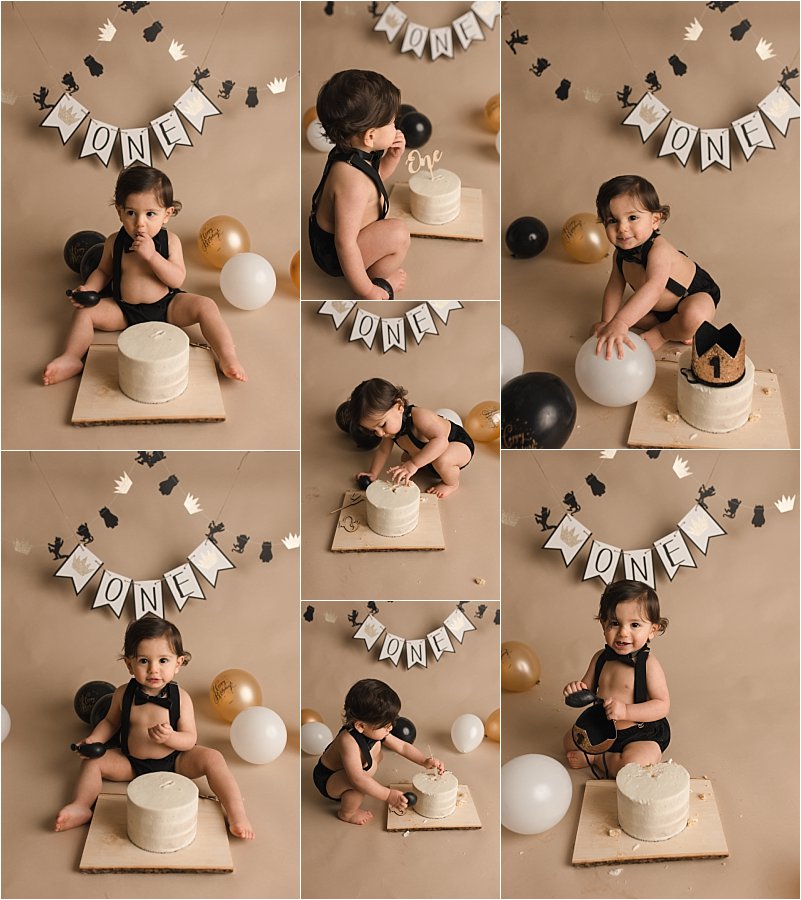 By the time Sebastian got to his Baking Sweet Scents cake, he had worked up an appetite! I provide a Baking Sweet Scents semi-naked cake for every cake smash session and decorate it with ribbons or little sign. These cakes are so good that I sent it home for Sebastian's brothers to finish off.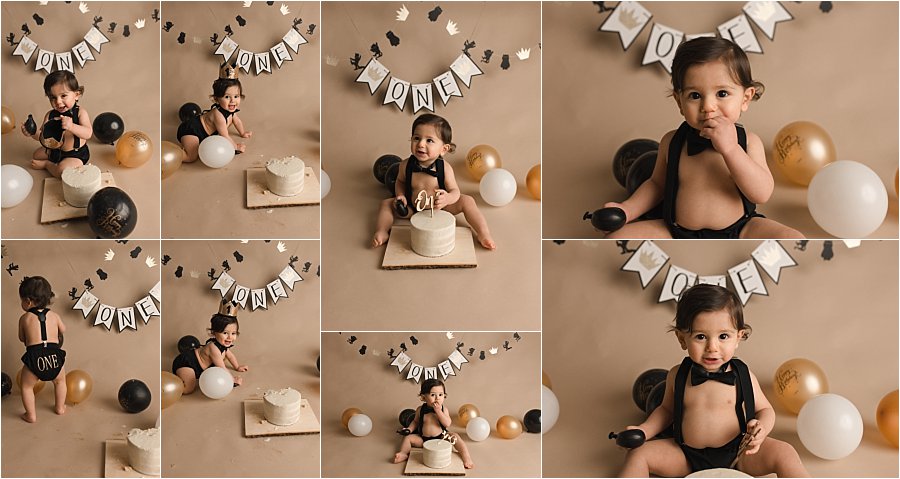 As always, I finished off the session with a bubble bath which was Sebastian's favorite part! He loved splashing and squealing in the tub and he FINALLY stayed one one place! Look at all the water on the paper! He flooded the studio!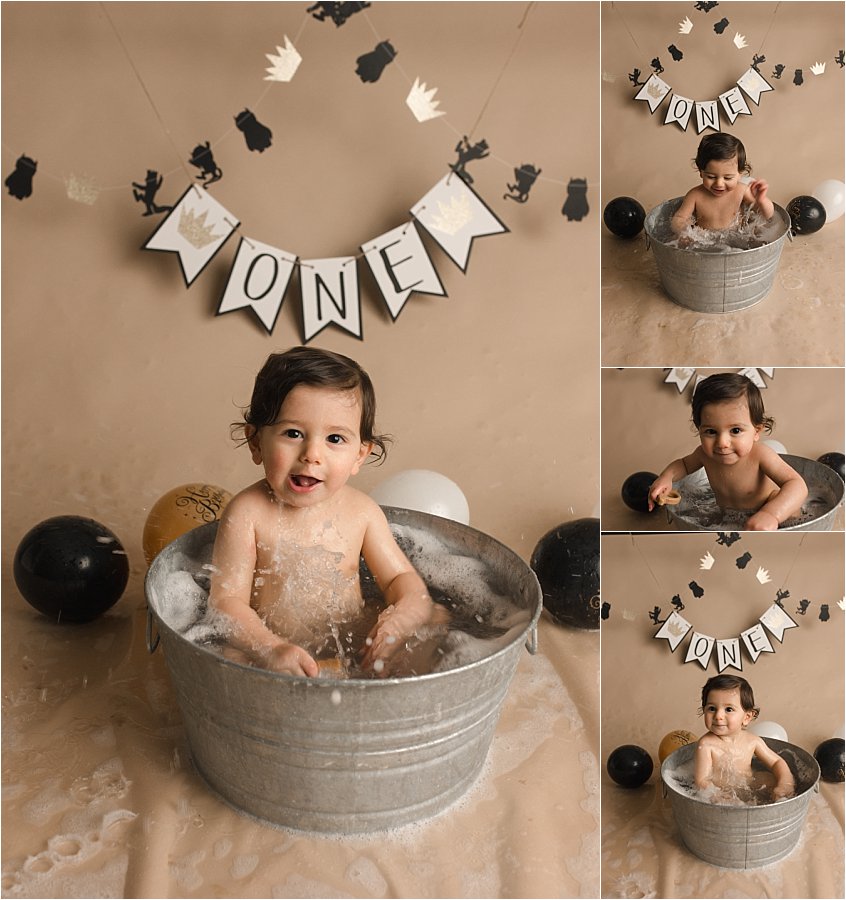 Are you looking to book your own Greenville SC Cake Smash Photos? I'd love to be considered to help you freeze this special time in photos. Click here to tell me about what you want to most remember about your one year old and inquire about availability.
I fell in love with the B family the instant Kayla inquired for these Simple Dreamy Cake Smash Photos Greenville SC. Kayla's biggest question was "Ella never sits still. She's a mover. Will it be worth it to even try to get these photos?"  YES!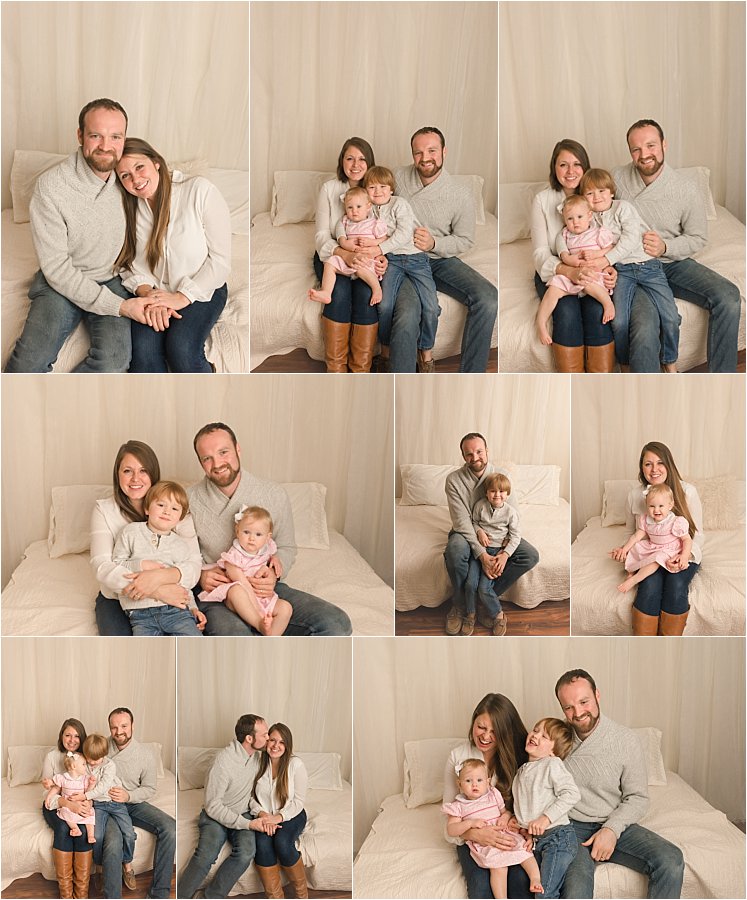 It might look like cake smash pictures are all sitting still cute docile babies, but that's just not true. Each cake smash session is a like wrangling a whole frosting covered zoo!  There will be running, crawling, crying, baby chase downs, and, yes, FROSTING everywhere when we're done. I even have to clean my camera after each cake smash session!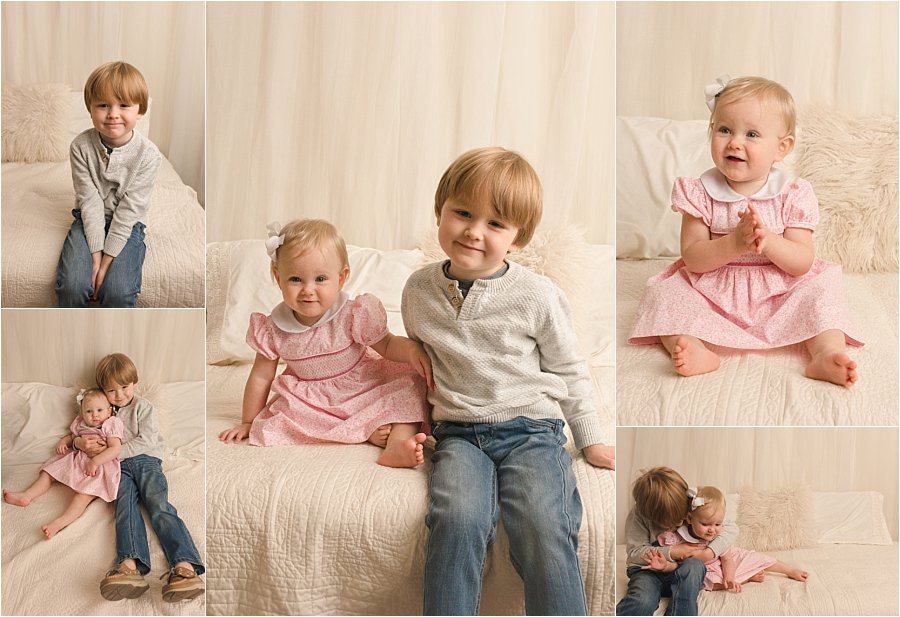 Ella behaved just as Kayla anticipated.  But I have a plan for active babies.  When they first arrive, one year old are a little cautious. They tend to cling to their parents and stare curiously around. This is when I take family and individual photos on my bed.  When babies start trying to crawl off the bed, it's time for cake!
I also keep mom and dad super close to baby at all times so they feel comfortable. One year olds have some stranger anxiety that's perfectly normal so I recommend to my parent to bring clothing that's comfortable to move in especially during the frosting extravaganza.  And Ella did not disappoint on frosting!  There was frosting all over mom, dad, me, the little bookshelf, and even my exit door!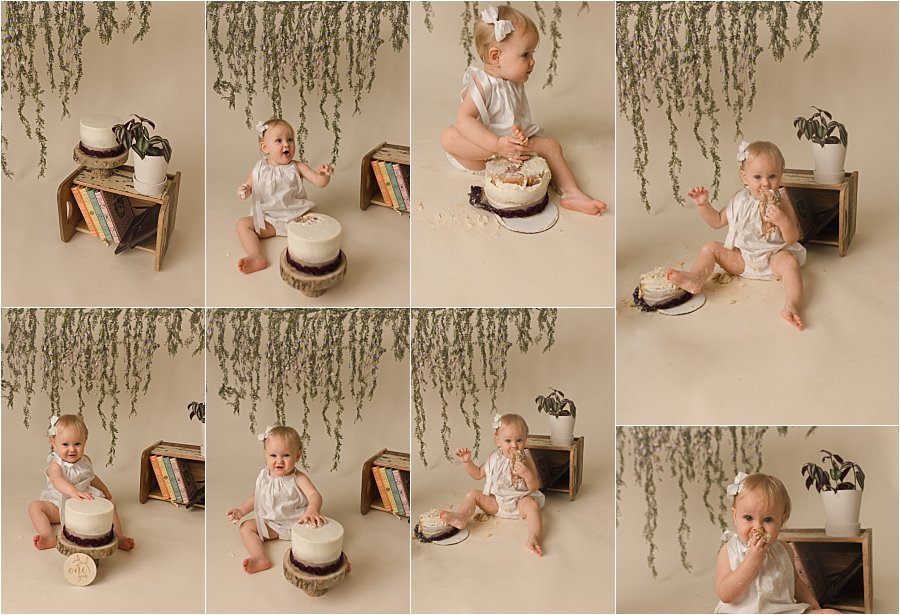 I mean look at this mischievous face! Baking Sweet Scents' semi-naked cakes (that I include with your session fee) are just this good!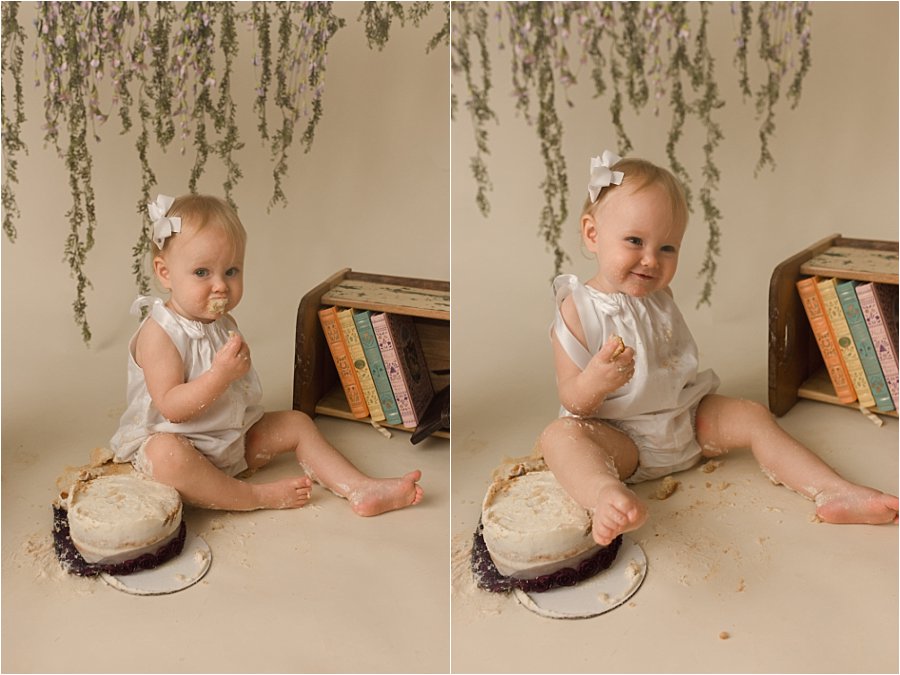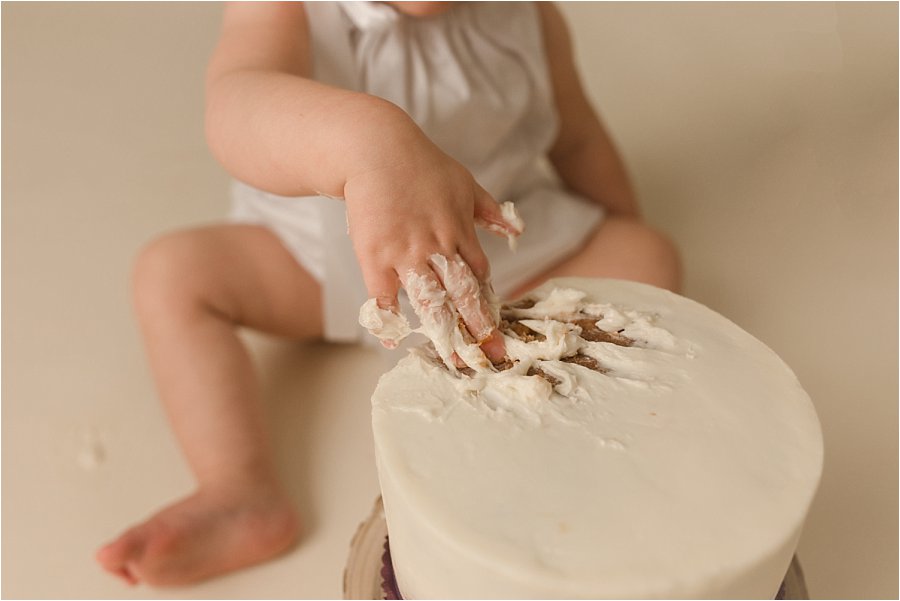 Finally, when your baby starts to get bored with frosting, I finish the session in a bubble bath.  I often say that one year olds typically cry either during the bath or during the cake, but rarely during both.  Ella cried during neither, but she was clearly a little high on frosting!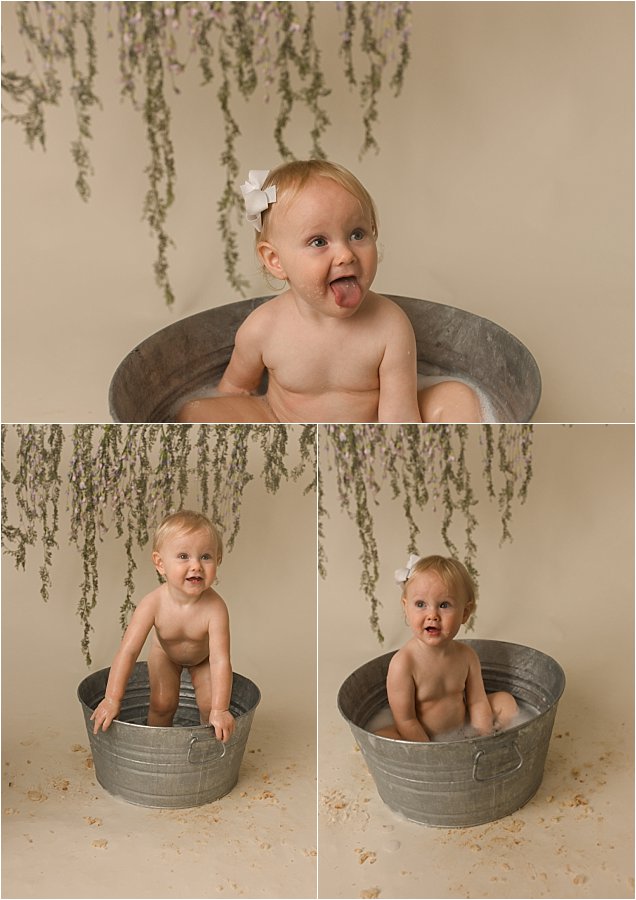 Looking to book your own cake smash for your baby? I'd love to hear your vision.  Drop me a line about your dream photography session by clicking here.
The best part about taking newborn photos on white Greer SC is that I am able to highlight your baby's natural beauty. While I do have a full set of props and some muted colors in the studio, putting baby on whites and creams will forever be my favorite. It's classic and timeless. If you're a sucker for whites, then please consider booking me by clicking this link.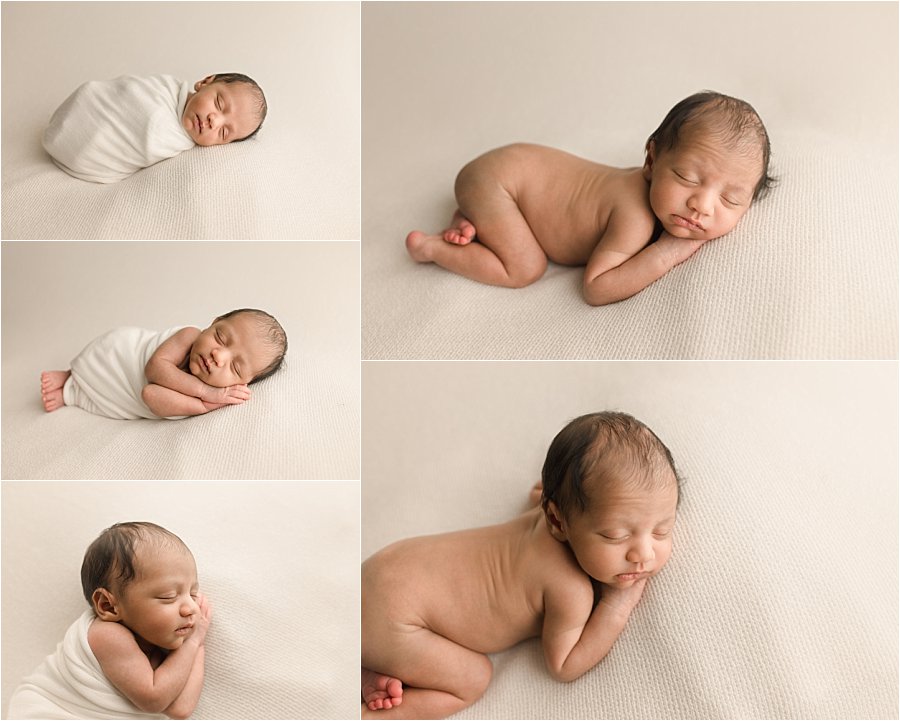 This little guy's name is Vihaan. He was such a sweet petite little guy.  I loved recording these simple images featuring his smooth caramel skin and fuzzy hair.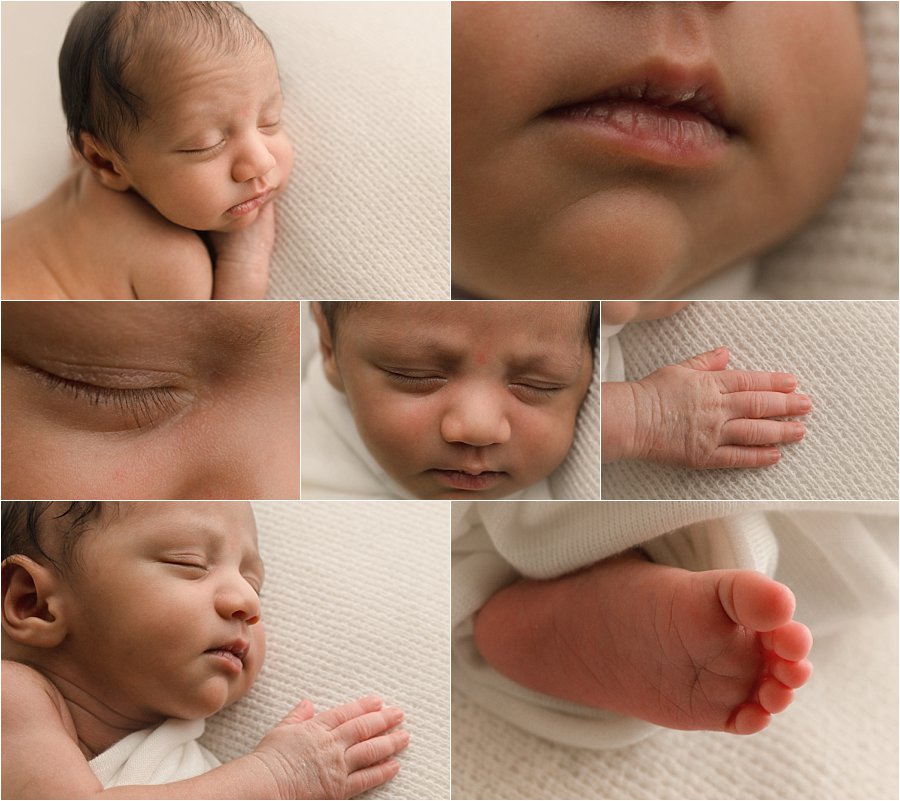 I also love that Vihaan's mama Kinnari requested close up images. These images, also called macros, help you remember just how little your baby was. The newborn season and it's sleeplessness often means we forget little things.  But details like Vihaan's peeling skin and little nursing blister and tiny little toes activate memories of this precious season in such a viscerally beautiful way.

As you can imagine, babies do not typically sleep the entire time in my studio. I do give you great instructions for making sure your little one is sleepy, but invariably there's a window where your little one is awake. These little yawns and cute faces are a result of Vihaan's awake period.  Eventually the swaddle did the trick and he drifted off to sleep.  But I also took the family images while Vihaan was awake.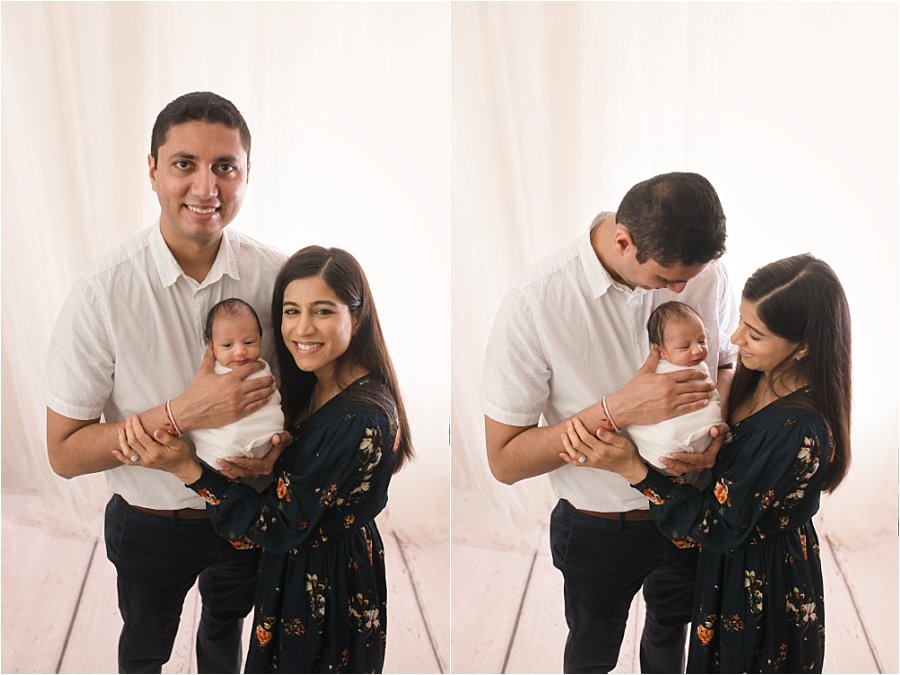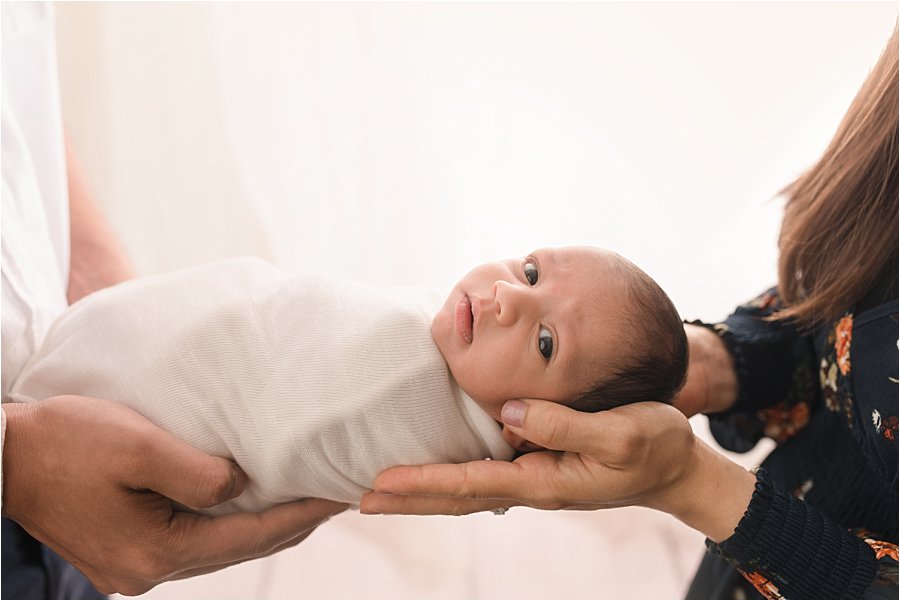 This eye contact is so unusual but I loved it! Isn't Vihaan the sweetest?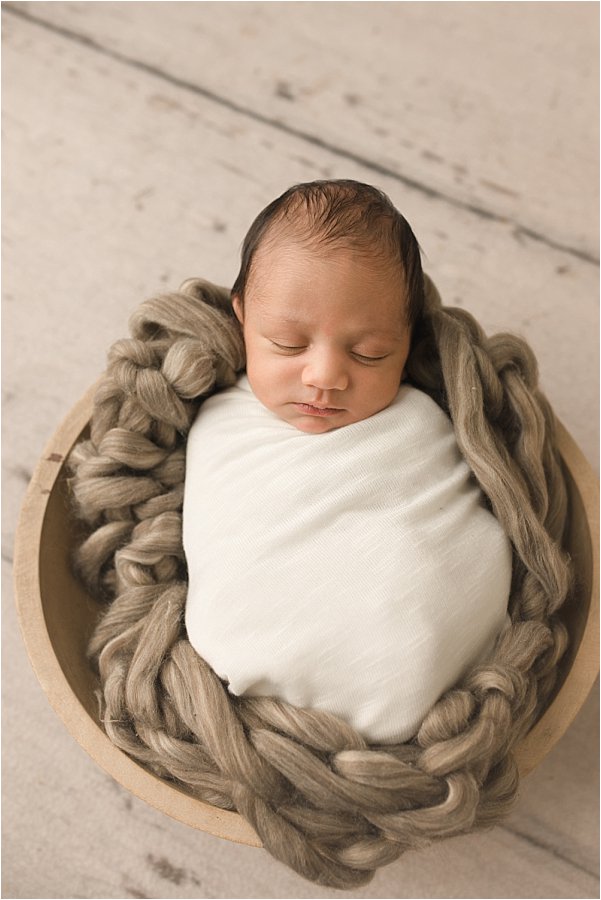 Booking your Own Greer SC Newborn Session
If you're interested in booking your own Newborn Photos on White Greer SC, I'd love to work with you.  Together we'll plan the session of your dreams.  I make it easy for you with a studio stocked full of swaddles and props like this little bowl, headband, bonnets, and even a wardrobe to borrow from for you, your husband, and baby's siblings. Click here to tell me about the session you envision and we'll get to work creating the memories you want to record.