What is a Authentic Documentary Family Photography with Quiet Graces in Greenville SC?
I'll be showcasing the 4 family sessions I've had the pleasure of capturing in the upcoming weeks.
I don't do a lot of family sessions because I can't always find clients with the same vision for their family portraits. And also because I have three children under 4 and limited weekend/night availability. 😉
Yet I love authentic documentary family photography. I love being drawn into your world and quietly snapping away in the background while giving my family clients the minimum of direction.
I want to capture real families authentically loving one another right in the midst of the daily.
This style of photography isn't for everyone and I've already mentioned that I don't have a lot of availability, so how can you tell if we're a good fit?
Authentic Documentary Family Photography with Quiet Graces
Family Mini-Session
For my mini sessions in an outside location, I start with a posed image or two while the kiddos (and the husband) are still ready to follow instructions. This is portrait that you'd see featured on a Christmas card or grandma's wall. Then, I encourage play. I've already talked to you prior to the session and you have brought an assortment of toys or maybe bubbles or even your husband's guitar for all of you to enjoy. I will place you in some great light and photograph the fun for the duration of the mini session.
I'll capture your family as they really are.
Your goofy husband hanging the baby upside-down to blow on a dandelion.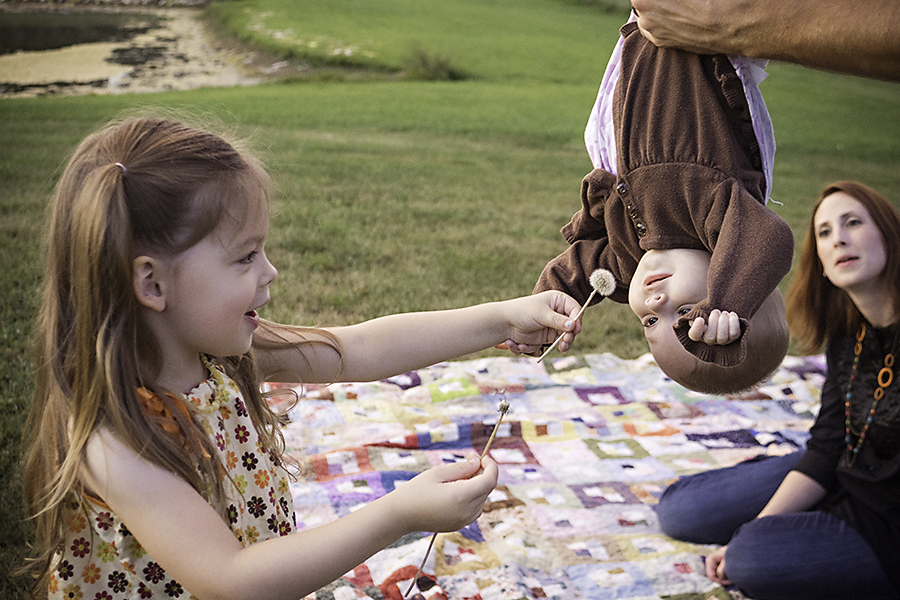 Your toddler squishing the baby.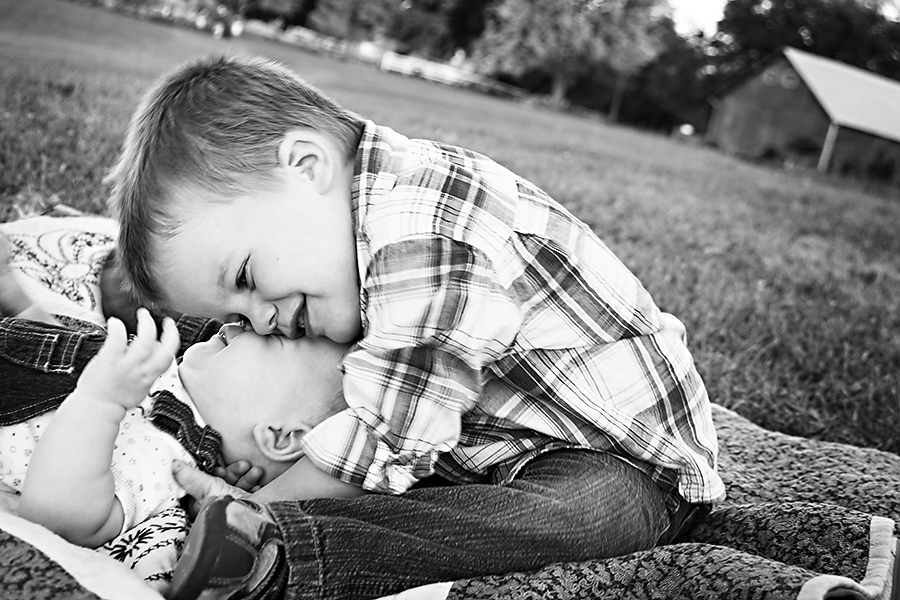 Sibling rivalry.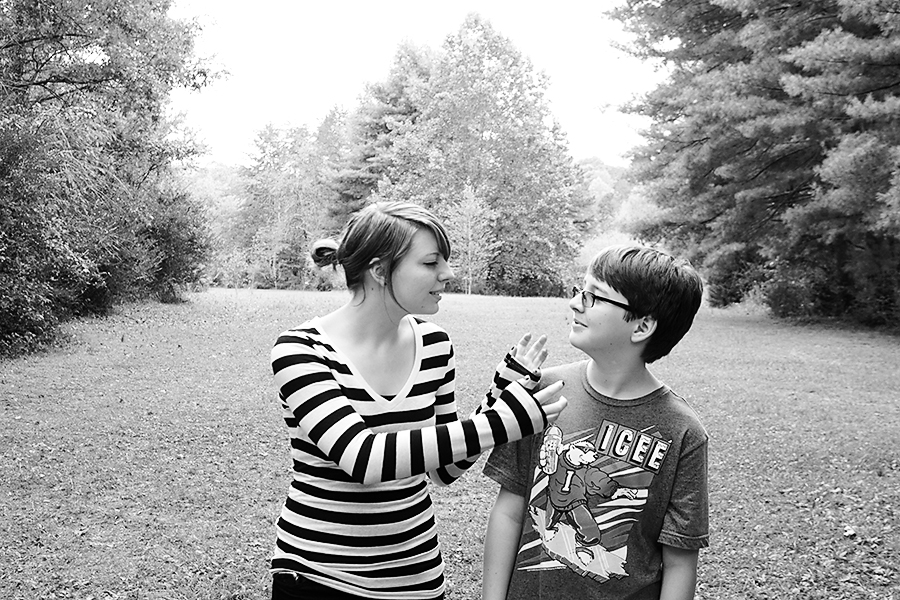 Old Love.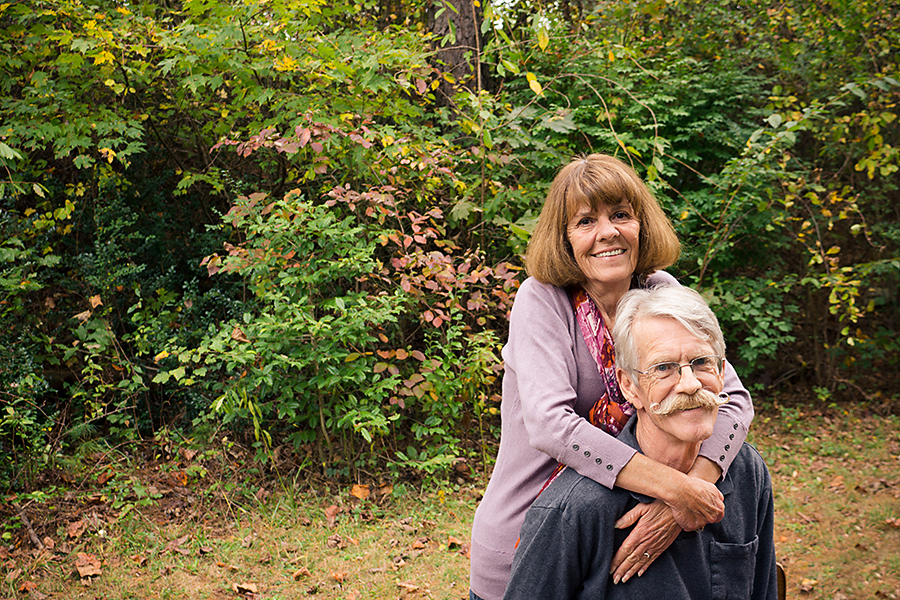 Commissioned Family Sessions
While I love these fun and quick mini-session, my favorite type of family session is just a little different. If you've hung around Quiet Graces for any length of time you know that I love finding the beautiful in the messy. As a photographer, I'm no different.
My dream client calls and asks if I would like to come over and photograph their Saturday morning ritual of playing under the covers and eating cereal with their kiddos in bed. They'll treasure an image of dad chasing a toddler who escaped, mostly naked from the changing pad while dad grabbed their socks from a drawer. They'll treasure an image of their daughter sitting on the counter watching mom do her hair for the day. They'll be super excited to see images of the sibling playing trains on a messy floor and even more excited that I somehow captured them sneaking kisses while the kids played. After our slow morning, we headed out to a park, or the lake, or even the library my client loves to spend time at for a few more formal images.
I want to capture the real life my clients love to live.
I only periodically offer mini-sessions (in the spring and fall) and only limited numbers of these sessions. However, if the family session at home is your dream session, don't hesitate to contact me about my availability.