Family
Looking for some Timeless Studio Family Photography Greenville SC for your Christmas Cards? Every winter I offer Seasonal Simply Family Mini Sessions on a couple of Saturdays in November and December. These are a great way for you to get a few images for your Christmas Card in a fun low stress situation. When you book a Simply Family Mini, I send you a series of emails to help you prepare for your session. Of course there is advise on picking out what to wear, but there's also a key email that I think a lot of photographers forget. It's an email on preparing your kids for the session. Children need to know my name, what the studio is like, what's expected of them, and more importantly how you're going to praise them for that behavior.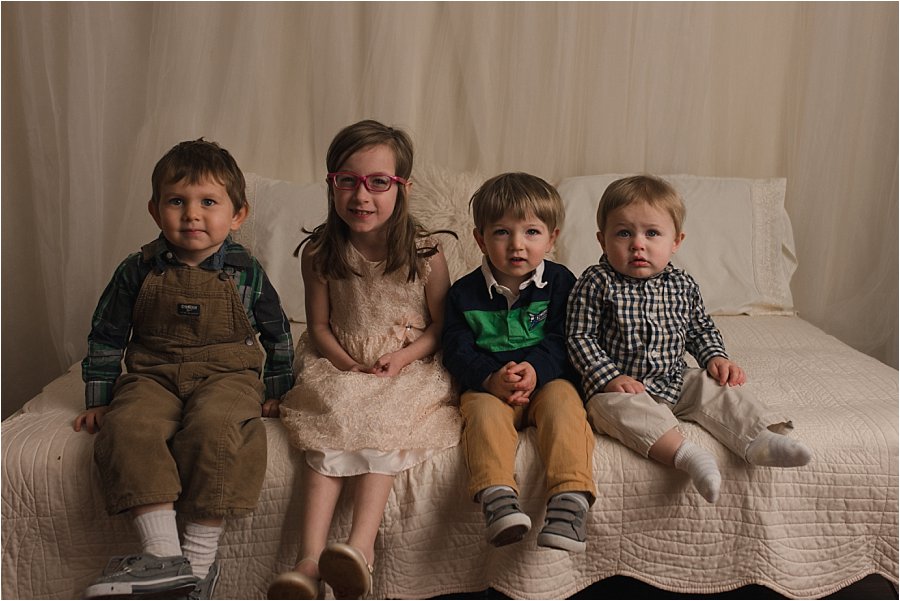 This family has been coming to the studio since their oldest girl Zoey was released from the NICU six years ago. You can see that session by clicking here. They did an excellent job preparing these small children for this experience. They're all under five in these images! And it's really a testament to how well Lydia and Micheal prepared their kiddos.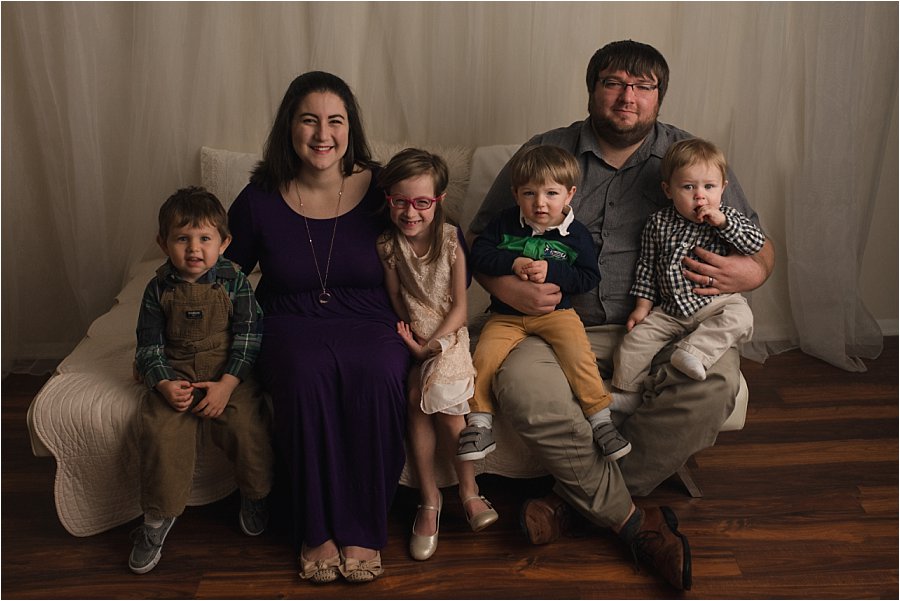 So what is a Simply Family Mini like? It's a 30 minute session that includes 5 images that you choose. From the moment your kiddos arrive to the moment they leave, I am focused completely on your kiddos. Often, I even forget to address the parents except for asking their children to help me tell mom and dad what to do. I try to keep these sessions short and sweet just like your little one's attention spans. What is my biggest complaint about Simply Family Minis? "How can I pick just five images?" Don't worry, you can purchase additional images if you want!

Interested in booking a Simply Family Mini? Contact me today to let me know you're interested. Even if it's not near November, you'll be put on an email list to be the first to know the dates of Simply Family Mini Sessions.
I have been Isabella's Greenville SC Studio Child Photographer since she was born. Her mama Brenda had me snort laughing from our very first meeting. Brenda has always wanted to remember every detail from her miracle baby. From her tiny toes to her waterfall ponytail to her silly laugh and beyond. I have been honored to be a part of their journey.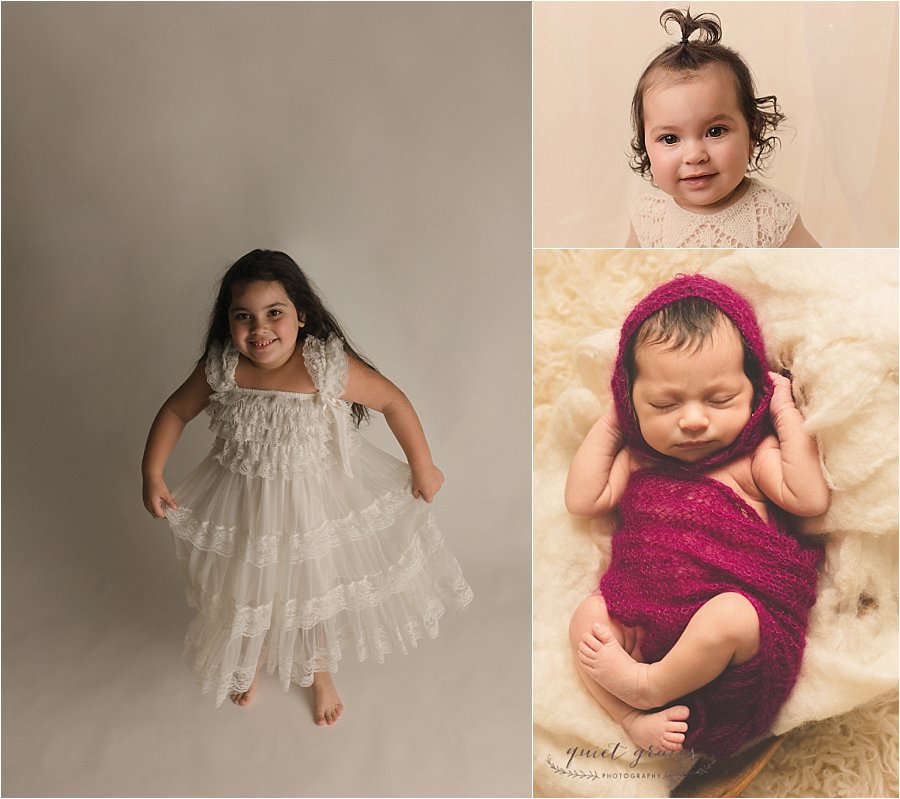 Izzy and Brenda have had a rough year. It's been full of pain and hope all intermingled with joy at being together. I love how these photos represent their solid bond.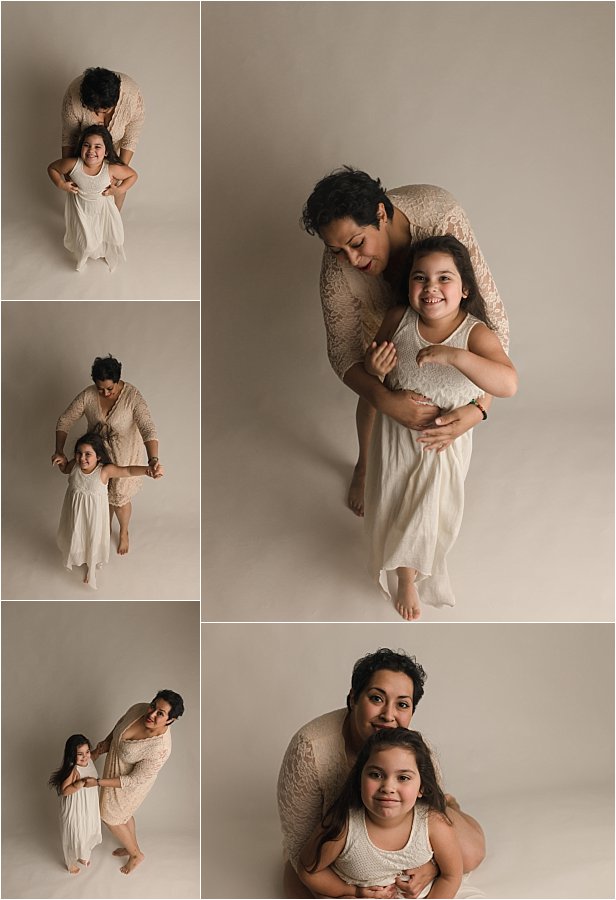 You get to see them laugh and play and dance and share their joy with the world in such a beautiful way. Brenda gets to see how they adore one another and how much her daughter just glows under her gentle care. They are a pair and together they can face whatever difficulties the world will throw at them. And they do so while bringing their light to the world.

I can't tell you how thankful I am to know these strong women. I am so inspired by their story of overcoming and their hope for the future. It's not often that I get to do a session with older children, but it's so special to have older children in the studio where we can capture relationship without the distraction of scenery.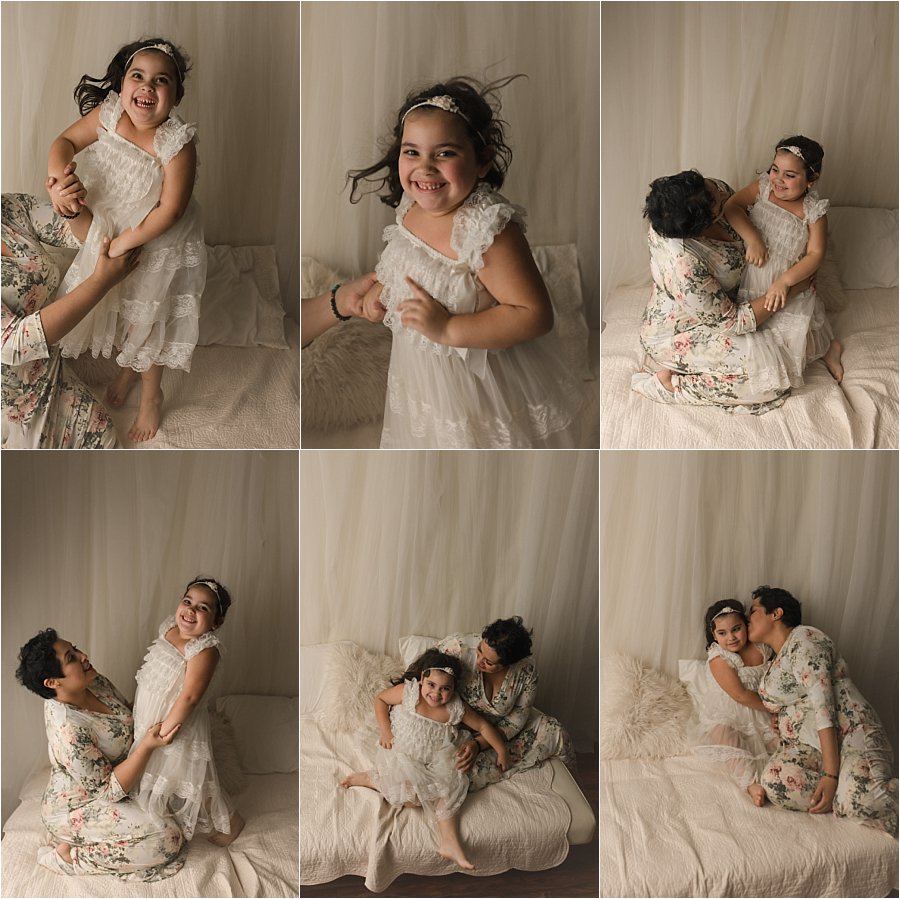 Would you like to schedule your own studio session to capture your little one and you just as you are now? Do you need to celebrate their growth and give you both images that will provide you with hope on the tough days? I'd love to hear what you have in mind. I try to make it easy for you with wardrobe provided already as you can see on Izzy and Brenda. Drop me a line and tell me about your dream session by clicking here. I'd love to be your Greenville SC Studio Child Photographer!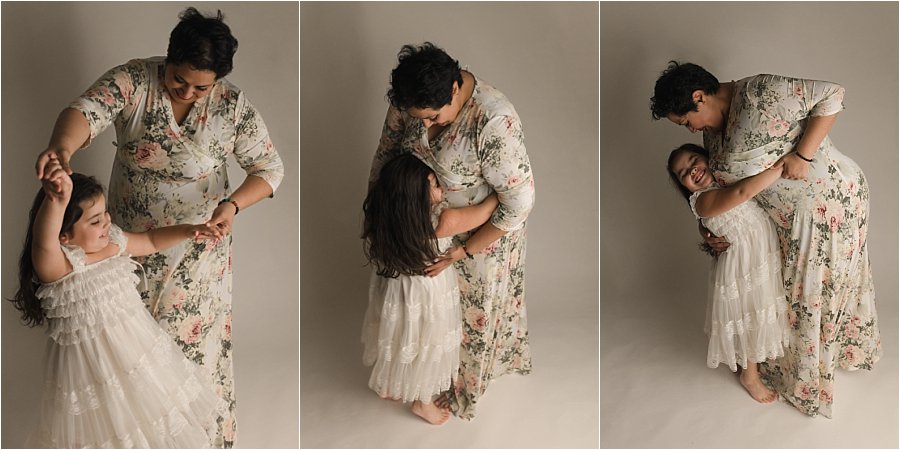 Connie booked a studio family session for Christmas cards and asked of with could also do Traditional Korean Hanbok portraits in Greenville SC.  I said yes!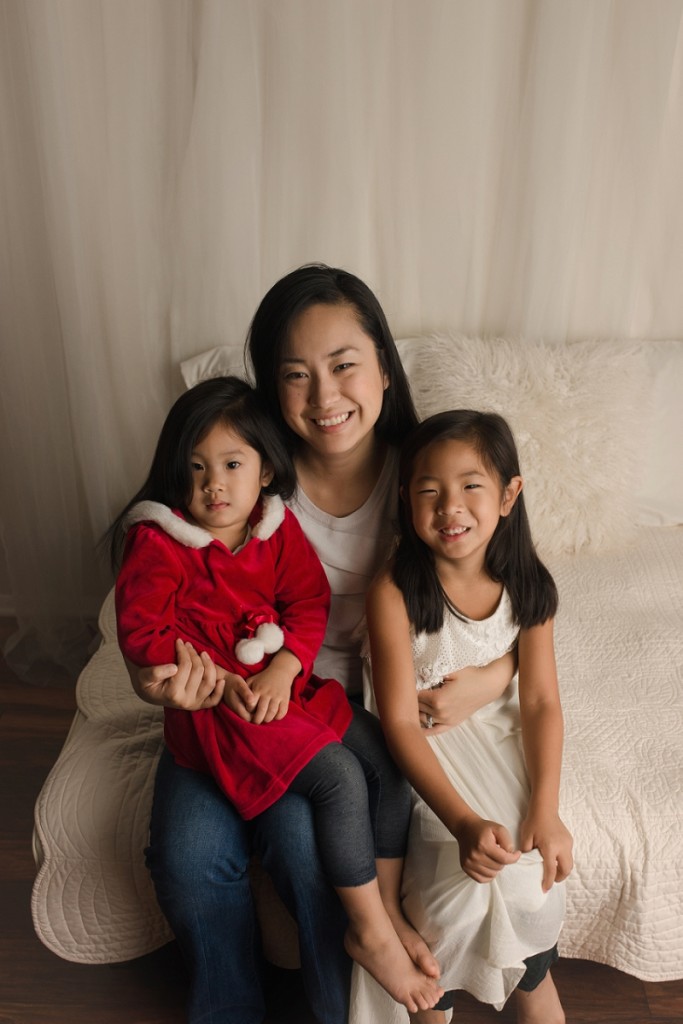 I love this repeat client so much.  My first time photographing her was during the birth of Allie, then we did newborn photos for Allie, and one year photos for Allie.  There's something about being present in your birth room that makes you an instant friend with your photographer.  It helps that I gave Connie head rubs and held her basin when she got sick 🙂  I adored serving her in that way and love that she treasured the support.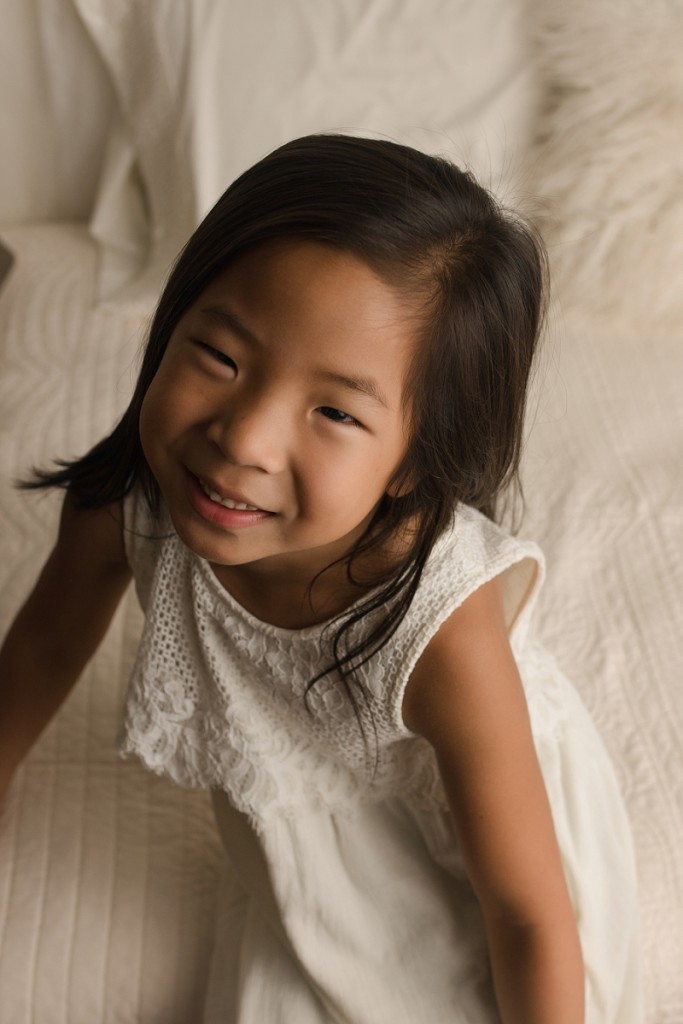 Big sister Abbie has always adored me, but sweet Allie has always been a little unsure of my camera.  This time was no different, so I bribed her with our foster kitten.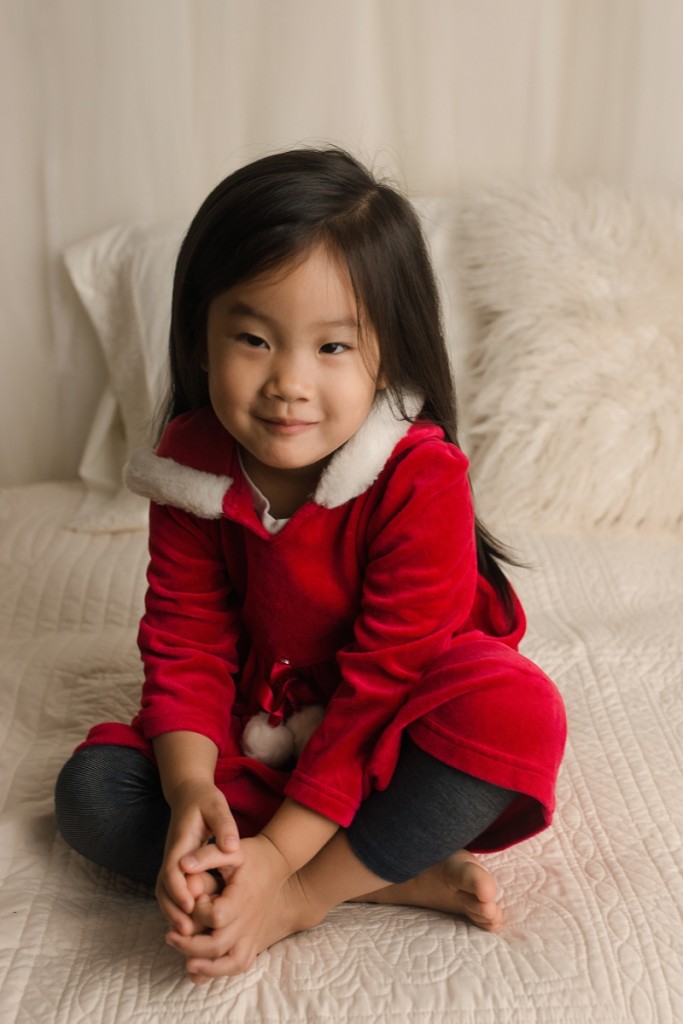 Mission smile was successful 🙂  There's nothing a foster kitten can't fix with a two year old!  Typically our cats or fosters are never in the studio, but with mom's permission I'll do anything to make a two year old happy!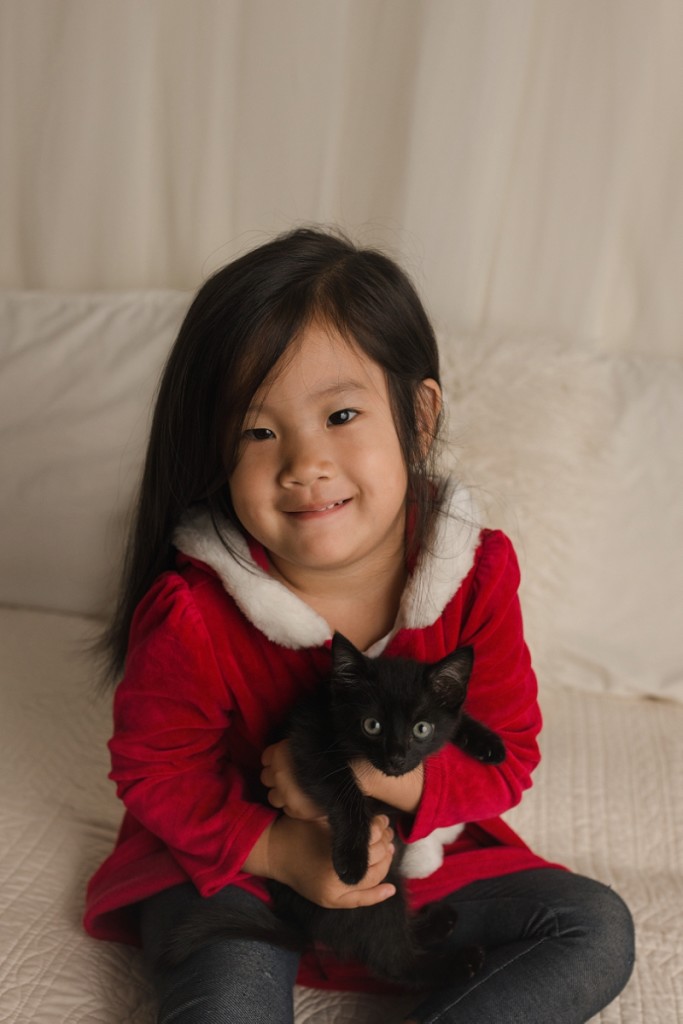 Meanwhile, Abbie was hamming it up for me all the time.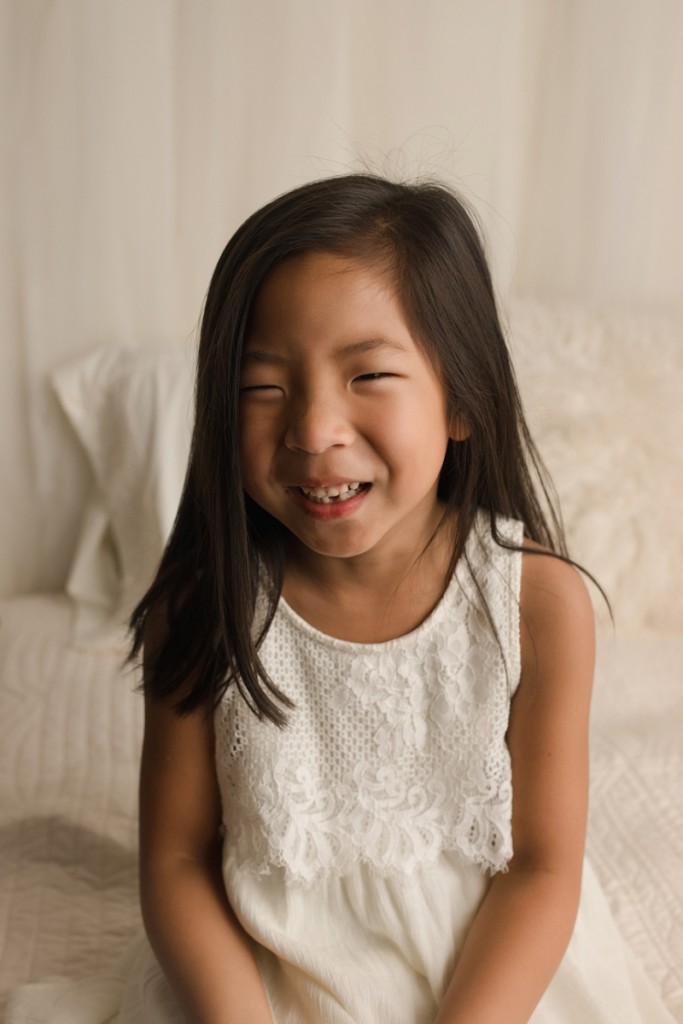 Her favorite part of this visit to Greenville (these little loves have moved to Nashville) was playing in my studio.  Abbie tells me stories and gets me to tickle her.  She also gives the best hugs!!! I just adore her!
After we took Christmas photos we prepared for our traditional Korean Hanbok portraits.  We had to do a lot of convincing to keep Allie in the jacket portion of the outfit.  But even so, we managed to capture these three beautiful women in the beauty of their heritage and culture.
Interested in showcasing your family and your culture?  I'd be honored to have you in the studio to tell your unique story.  Please contact me here.  I'd be honored to serve you.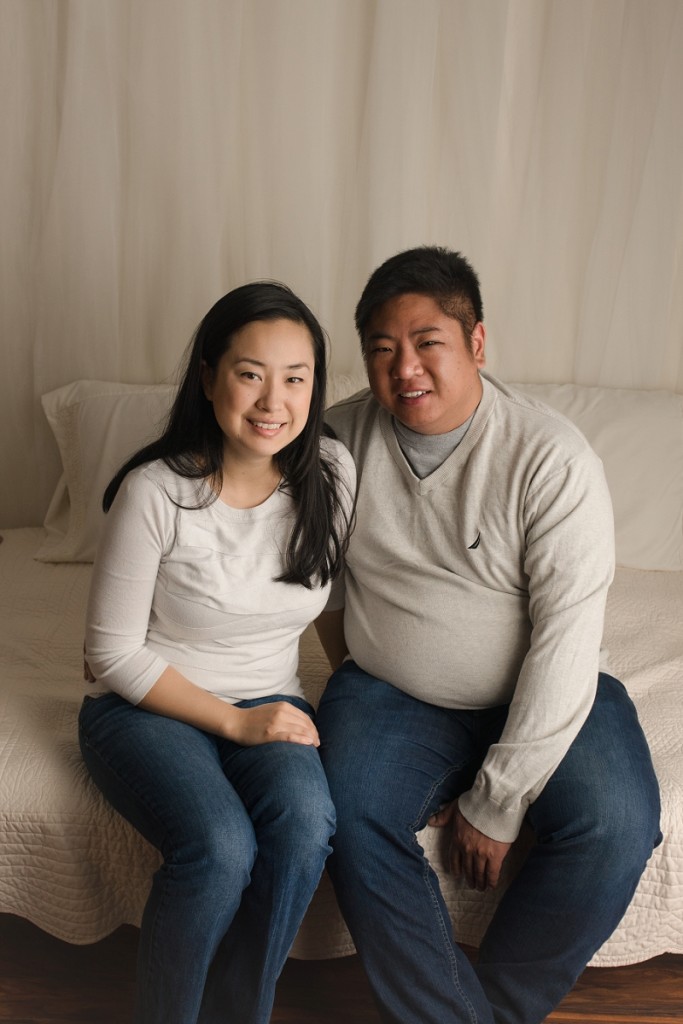 What started as a Down Syndrome Mini Session for Landon spontaneously morphed into Mini Family Studio Portraits Greenville SC.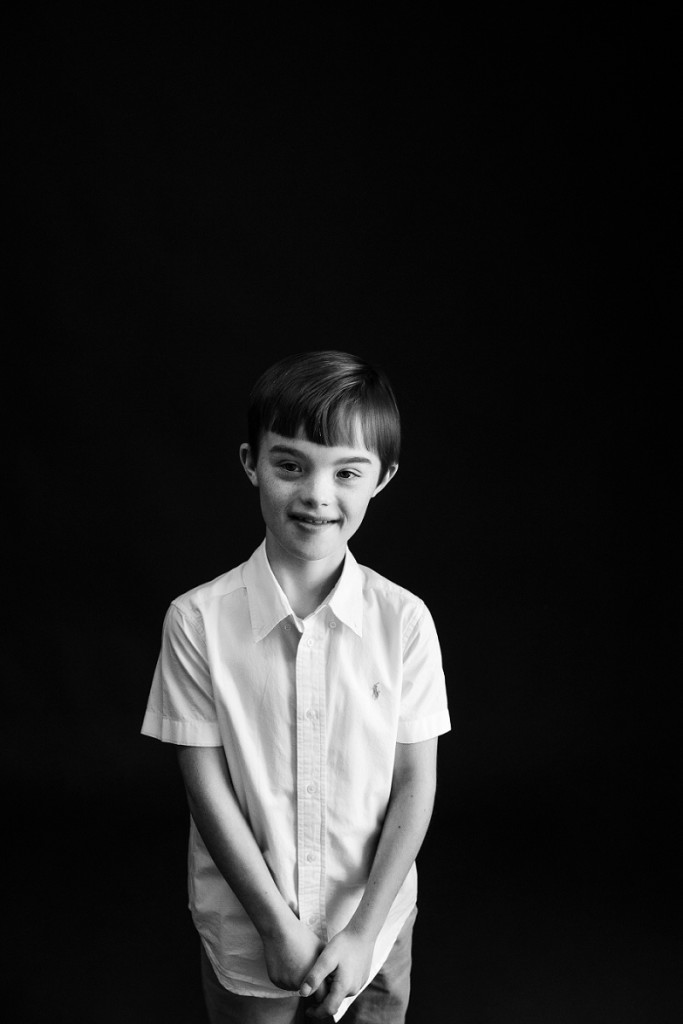 This young man Landon and his love for Woody and Buzz Lightyear immediately won me over as soon as he walked in.  Landon was poised, confident, and excited and hiding it behind a slightly reserved demeanor.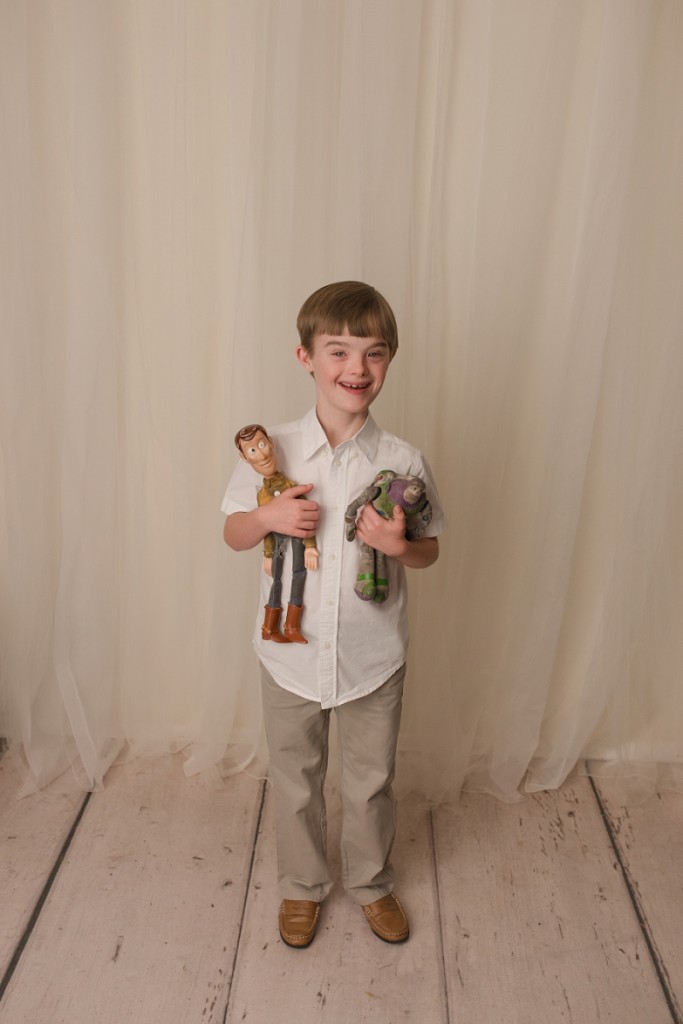 I immediately roped his younger sister Lydia Grace into images to help Landon feel more comfortable and I'm so glad I did!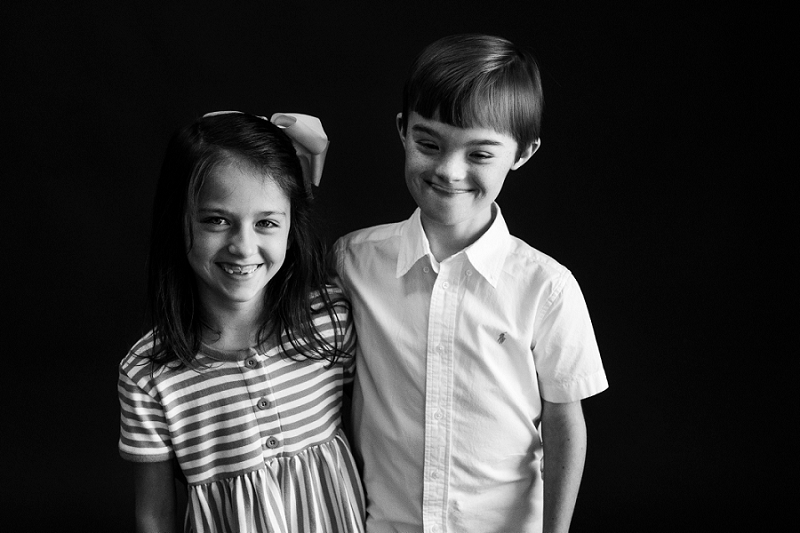 These two have a clearly priceless bond.  The giggles, the pillow fights, and the sheer joy enveloped the whole studio.
And then I glanced up and saw that, by some miracle of grace, mom and dad matched their kids that day.  So I invited the whole family to join them on the bed for an improptu portrait.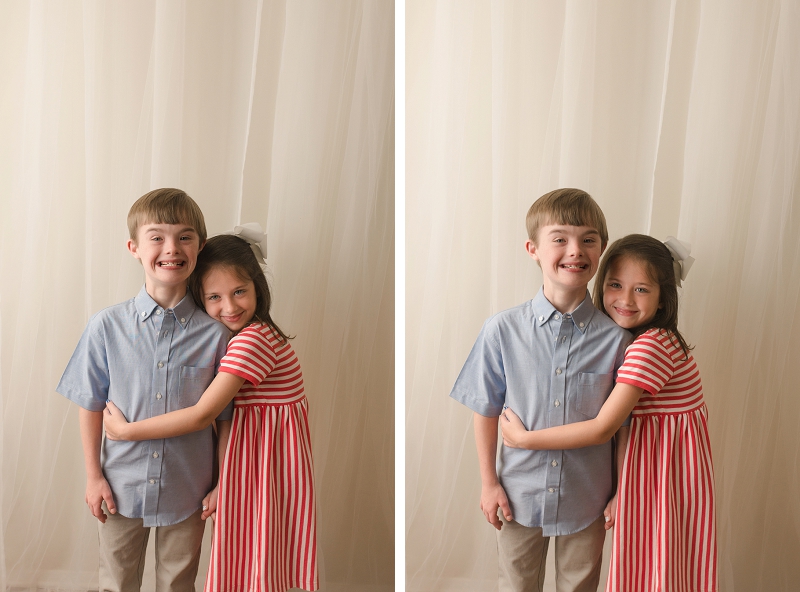 This doesn't happen often for minis with younger kids because we're so focused on getting the individual shots and that elusive sibling shot. But Lydia Grace was 7 and Landon was 12 and they were doing everything I asked.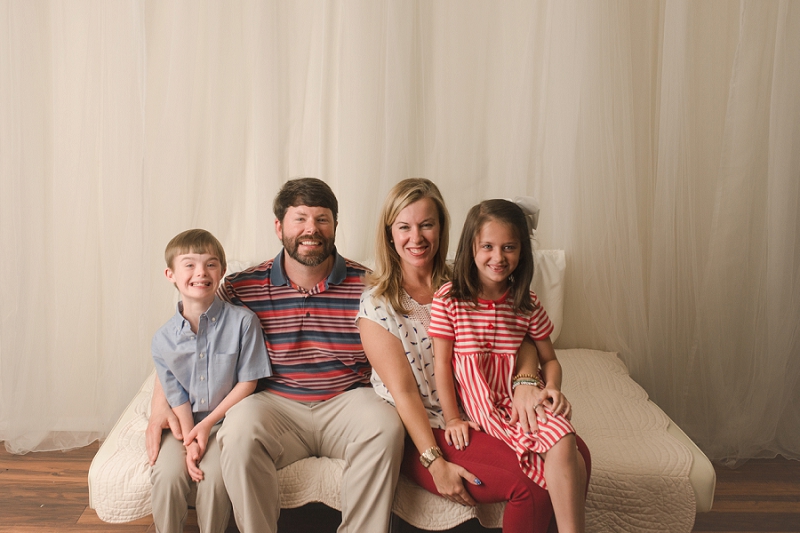 So I captured these giggles and these precious hands and the simple joy this family has for one another. It was sheer gift.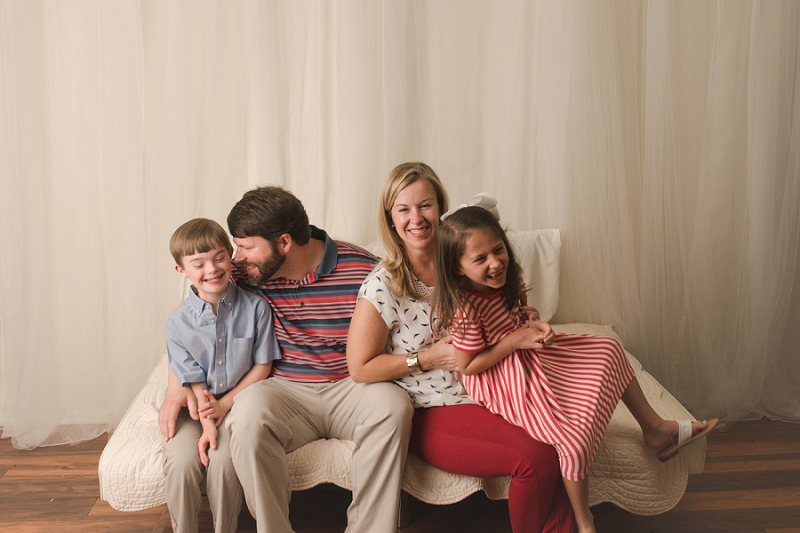 And it makes me want to offer families with older kids studio mini family sessions here in Greenville SC.
So if you have older kids and are interested, drop me a line by clicking right here.  We'll see what we can set up to meet your needs.

Childhood is fleeting and these memories are so precious.  Hang onto them just a little bit tighter and a little longer.
Meet Avery!  This little ray of sunshine was two years old for our Timeless Emotional Child Studio Pictures Greenville SC!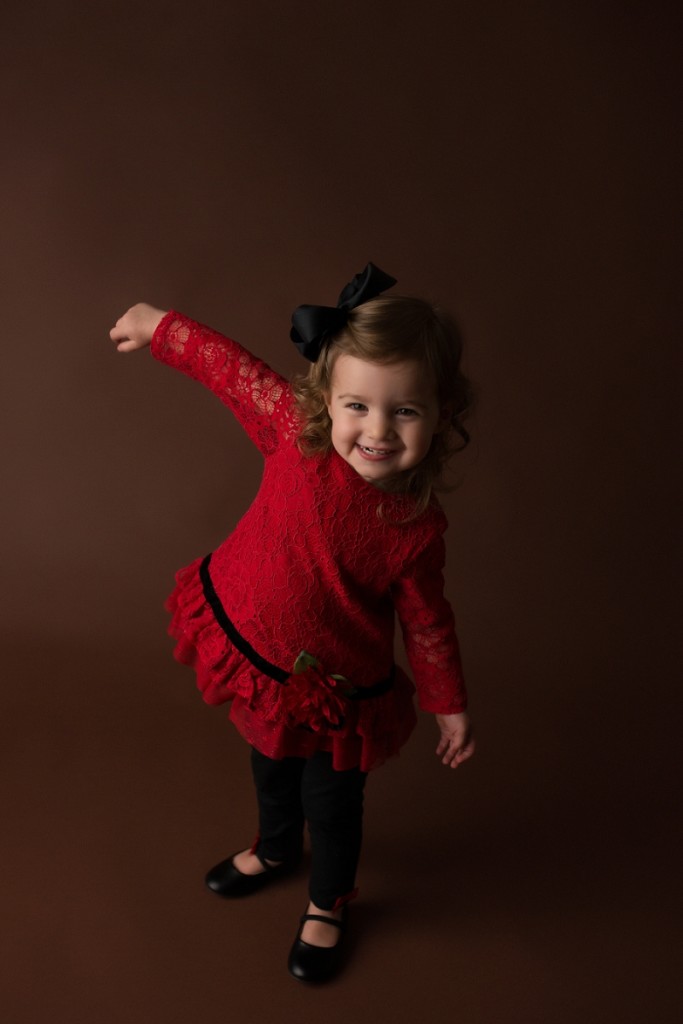 Avery is an absolute ray of sunshine.  Her smile and antics light up her mama's world like the Christmas tree in times square.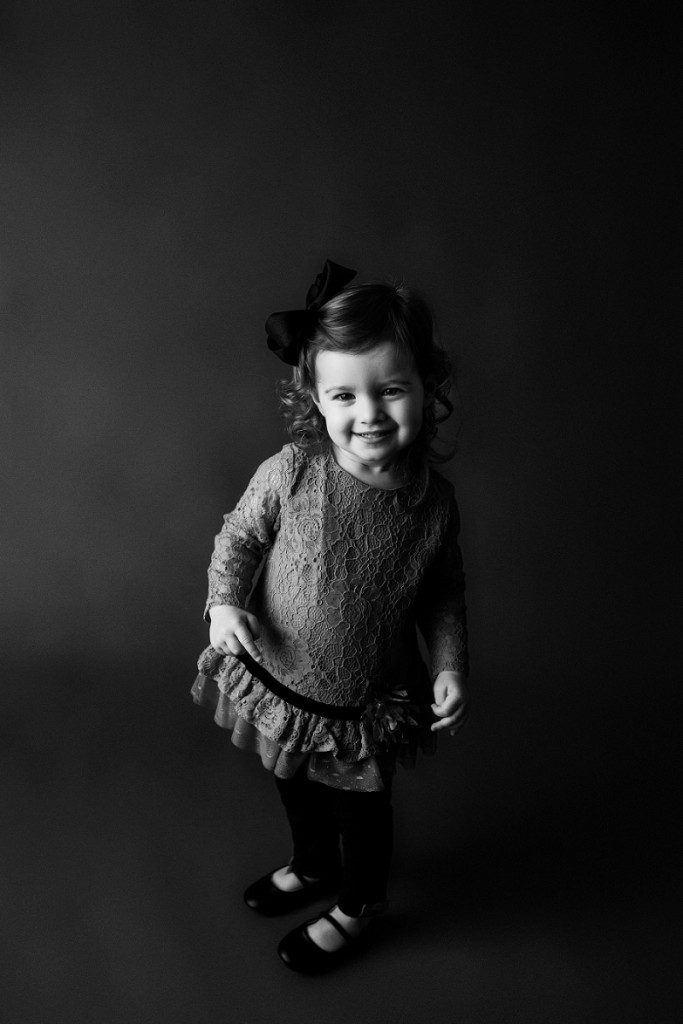 Krista wanted studio portraits of Avery for Christmas. This was a bit out of her normal and I was delighted to hear that fellow photographer Mary DeCrescenzio recommended me.  Mary is the leader of the Greenville Chapter of Tuesday's Together which believes that "A Rising Tide Lifts All Boats."  Thank you, Mary, for lifting my boat with sweet Krista and Avery!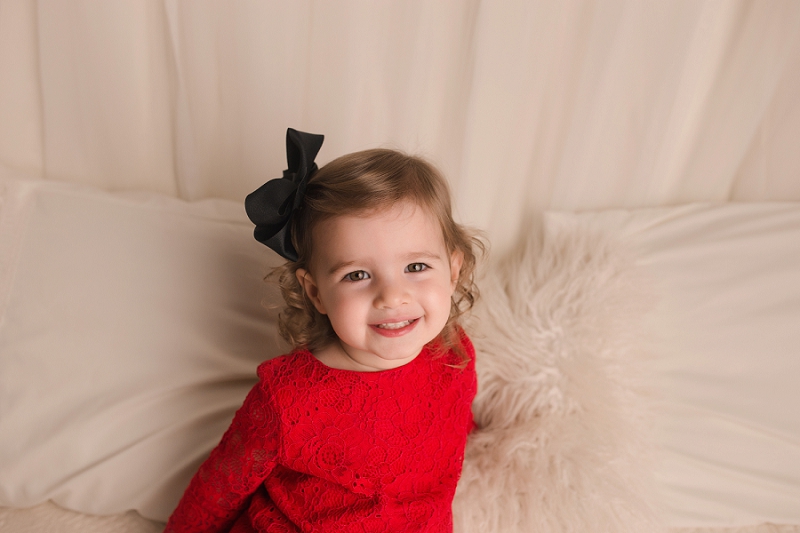 Krista did an amazing job preparing Avery for her session.  She read and used my guide for preparing young kids for a studio session with Quiet Graces and it showed the moment Avery walked into the studio!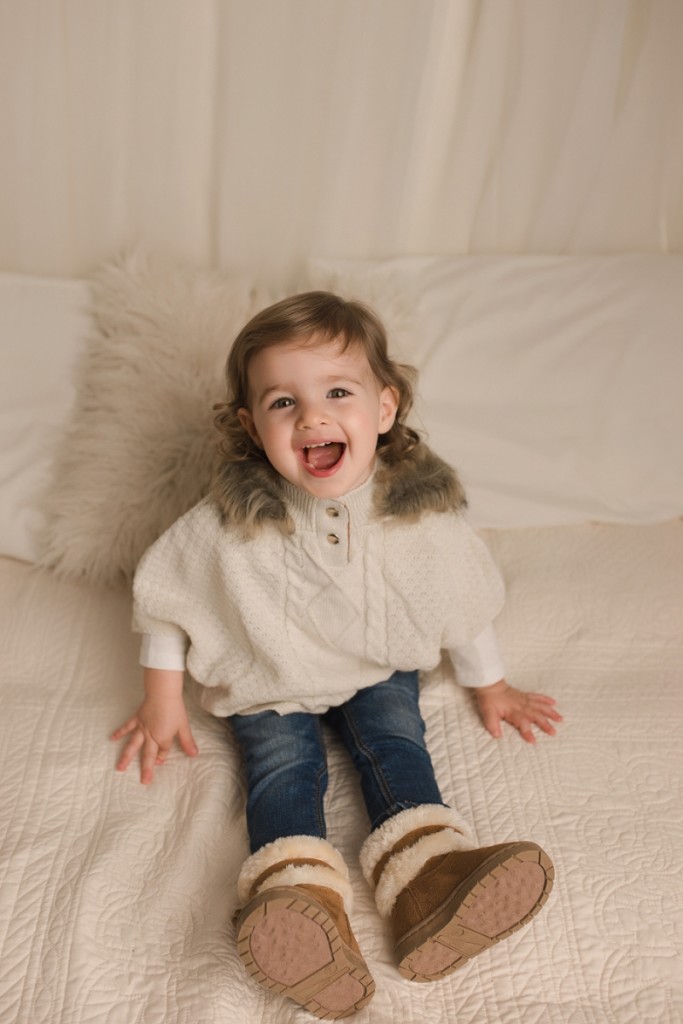 Avery was a ham posing and laughing and playing for the camera! Her mama's prep truly paid off.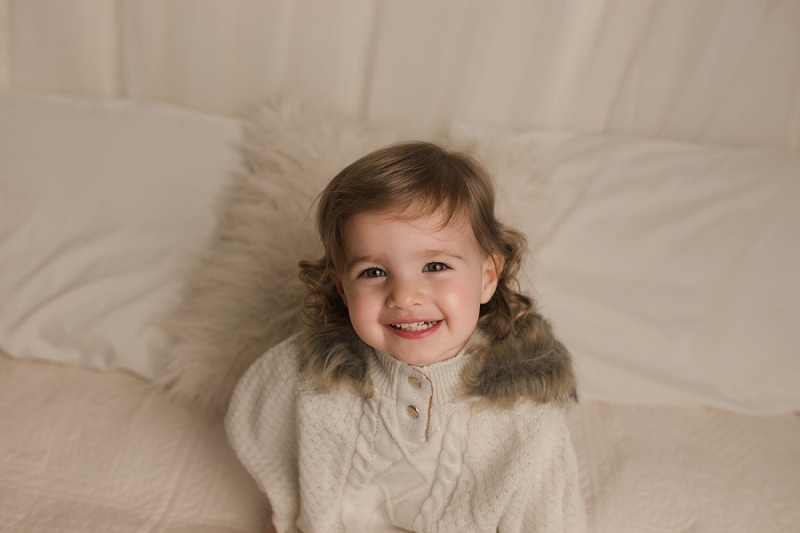 That's not to say Avery was perfect; every two year old has a couple of moments in the studio.  We had a teeny meltdown over changing shoes, but Krista calmly walked Avery through the process.  She really is the best mama for this little angel.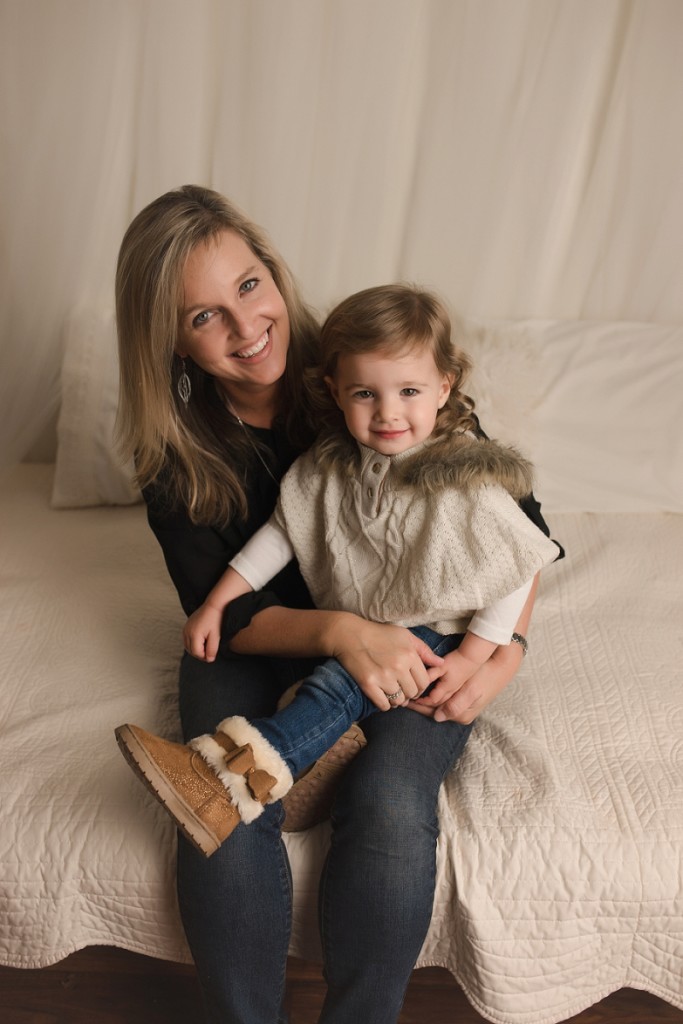 As usual, my favorite images are always the ones in relationship.  I love this little collection of Krista and Avery together that are perfect for a Christmas Card.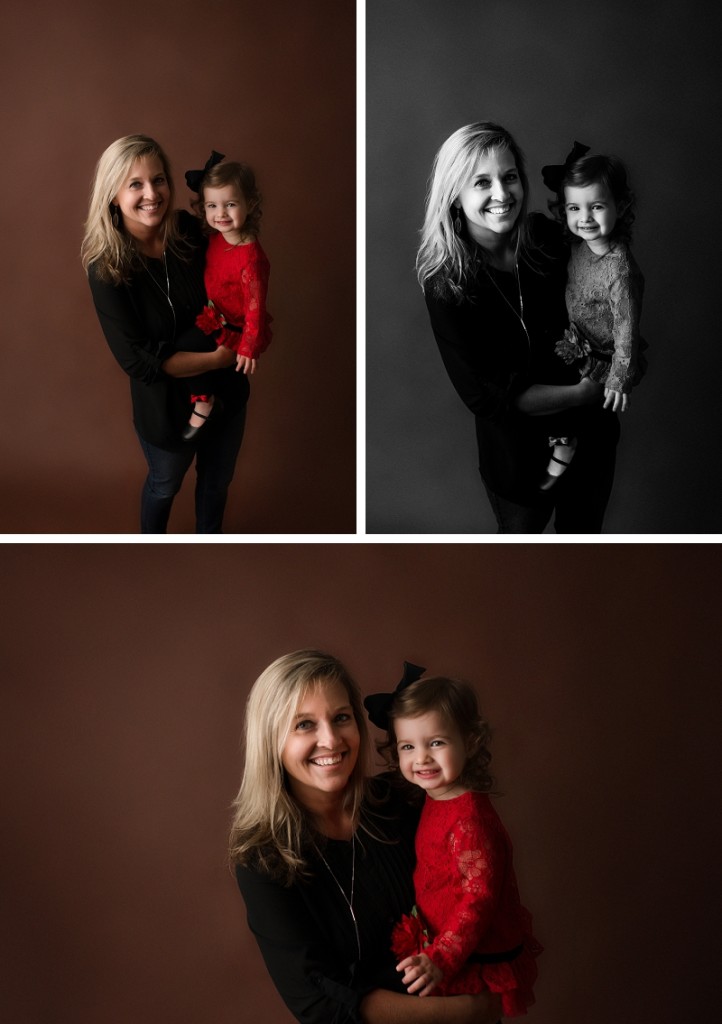 But my very favorite image from this session is this one of Avery and Krista.  The emotion stole my heart immediately.  This is the connection and memories that I so long to create.  I can't even decide if I like it better in color or black and white!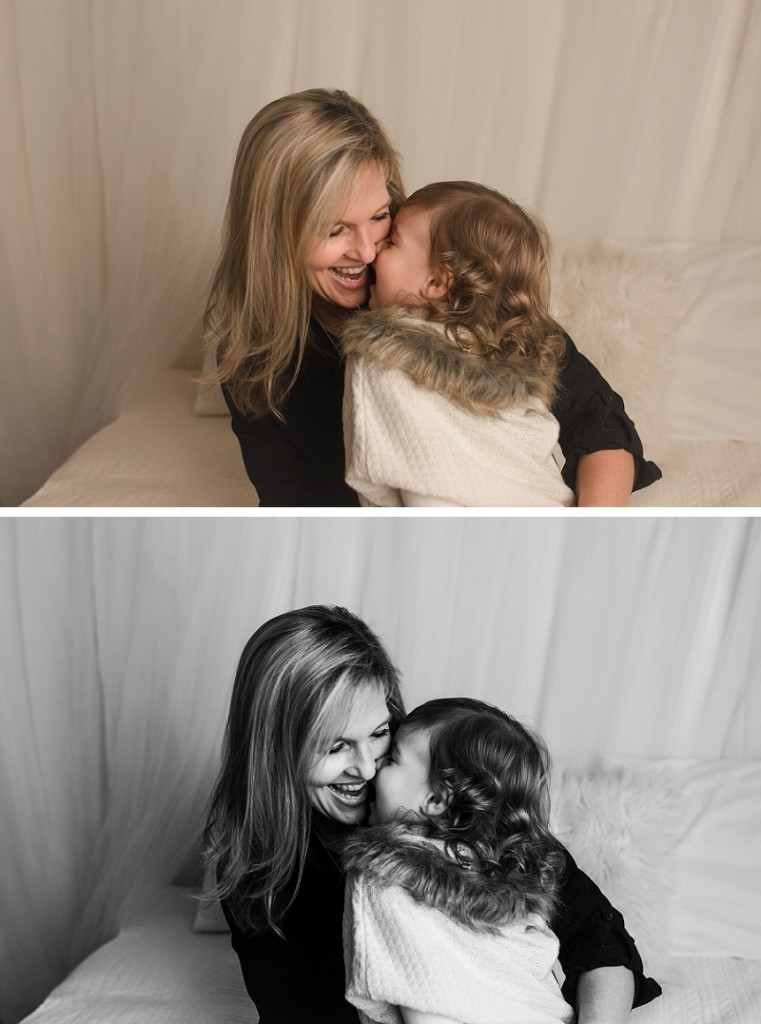 Krista, thank you for choosing me to capture your beautiful Avery.  I'm so glad to have met you.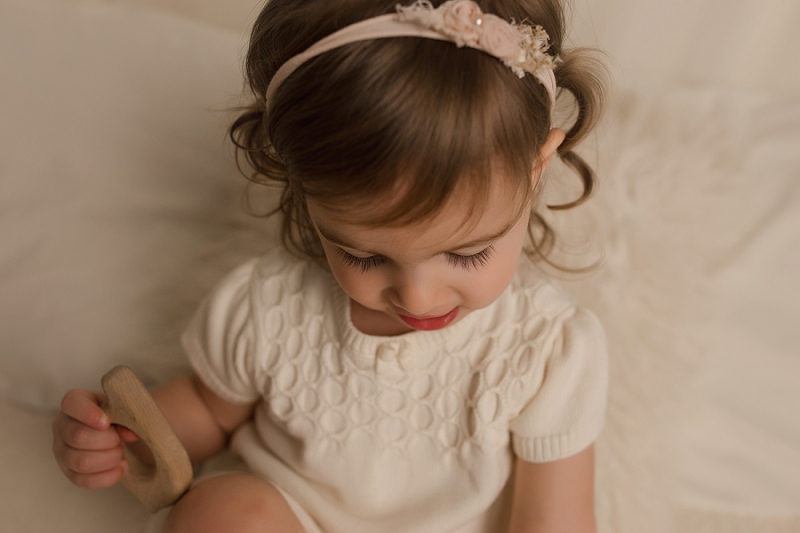 Interested in booking your own Child Studio Pictures Greenville SC?  I'd love to create timeless and emotional connections in images for your family.  Click here to get to know my studio and find out how to book!