Isabella: 6 Month Baby Milestone Session
I love when my clients come to visit more than one time.  Isabella's mommy booked a Legacy session so I get to see her three times in her first year.  You can view her newborn session by clicking here.
Here's the thing about 6-12 month old babies.  They either LOVE you… or they're not so sure of you.  Izzy wasn't very sure of me.  These faces crack me up!


While Izzy is such a sweet little girl and laughs at her mommy and daddy all the time, smiling for the camera had not happened yet.  Not one picture in her entire 6 months of her beautiful smile.  Every time the camera comes out Isabella gets all serious.  But we sneaked a single smile out of this precious girl.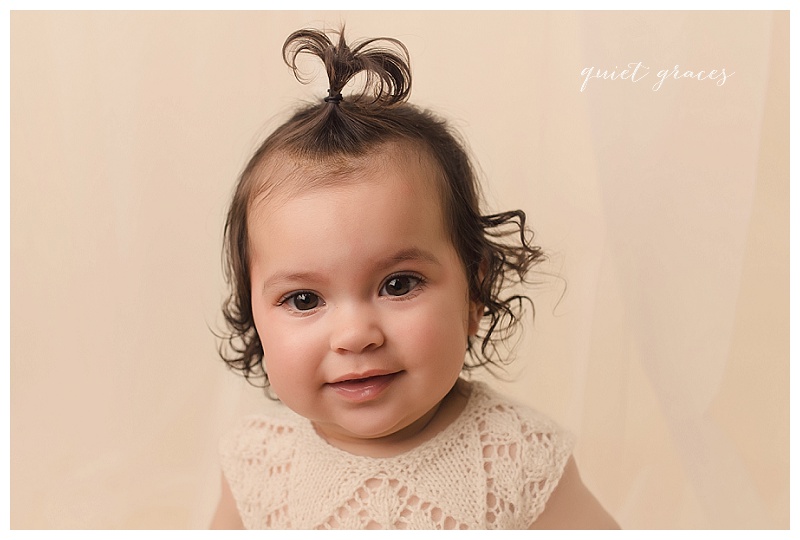 This hand knit dress that she's wearing here is possibly my most favorite piece in my studio wardrobe for babies.  It fits 6-18 months (and maybe beyond as a tunic) and is made of the softest alpaca blend yard.
Actually, everything Isabella wore for her session was from the studio wardrobe.  We captured a little bit of her gloriously chunky little tummy in this cotton set of pants and bonnet.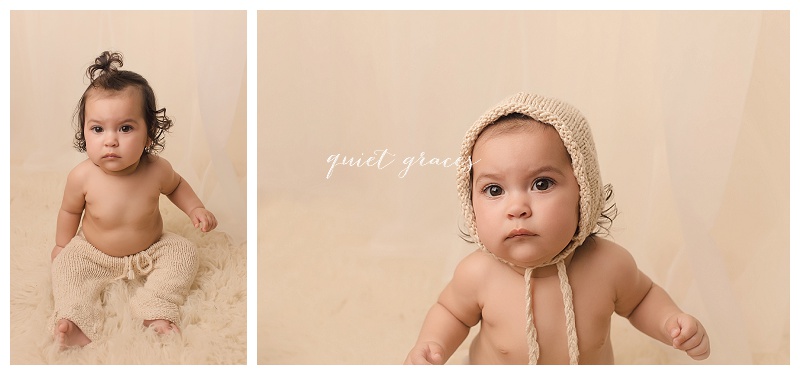 Then we tried these beautiful vintage dresses from 1950.  I love the timelessness of these dresses.  The tiny pin tucks, the tone on tone embroidery.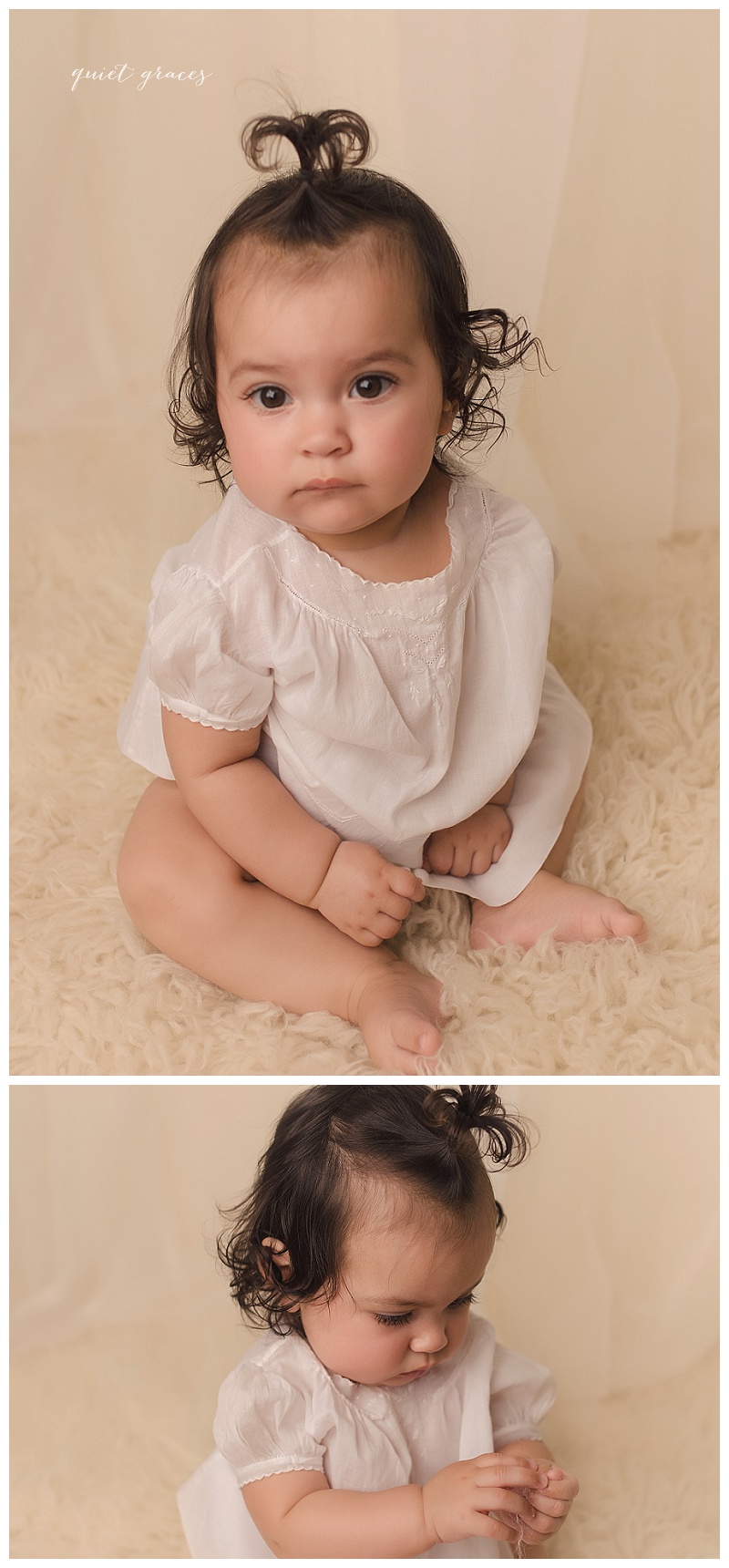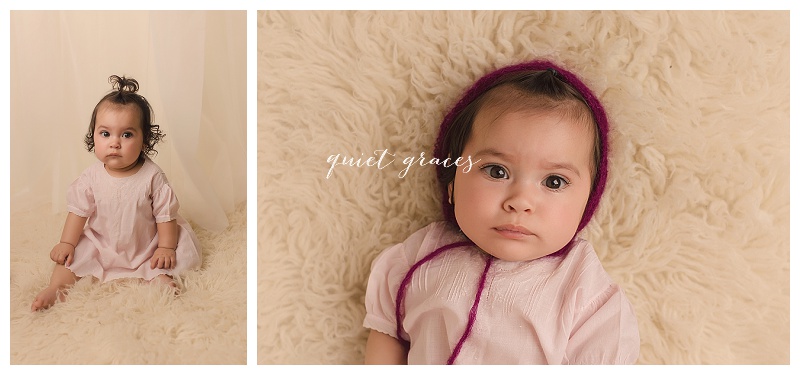 And finally I dressed Mama up in one of our studio pieces.  Mama wasn't having it at first, but these images just make me smile.  This is what motherhood looks like.  Cuddles and soothing the grumpies.  This is how our mama's look to us.  Gorgeous.