Timeless Newborn Baby Girl Pictures Greenville SC
Brenda and Chris had coffee with me prior to booking their session for timeless newborn baby girl pictures.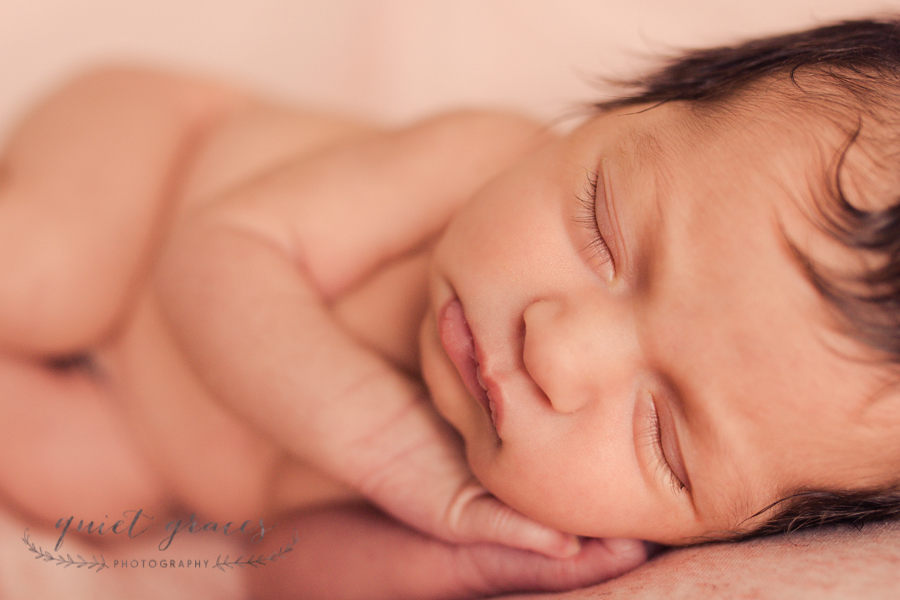 I immediately adored Brenda's sense of humor as she expressed a desire to document the newness of her "gross little wad" so fresh from the womb.  I nearly cried in laughter over her enthusiasm for not forgetting a single detail.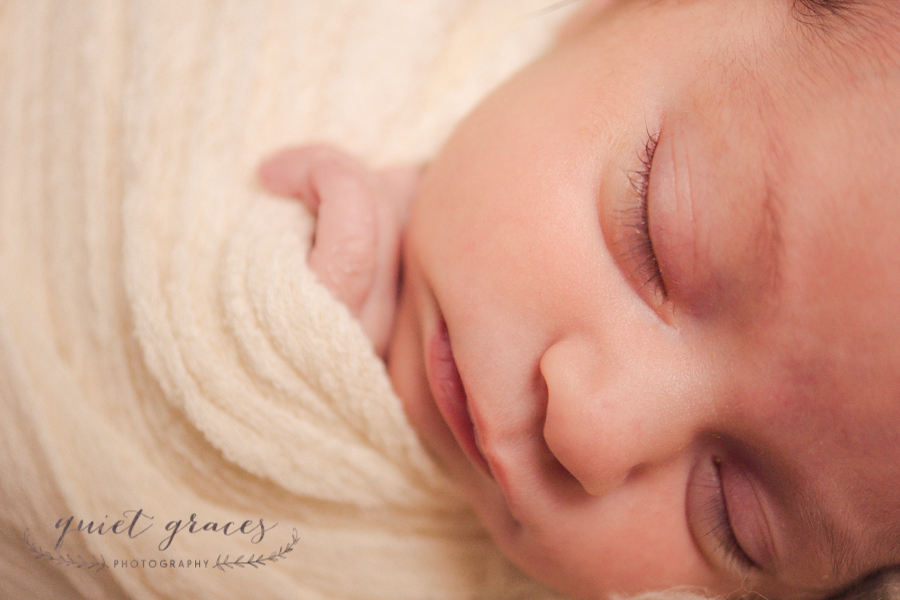 Despite their sense of humor, little Isabella Vivan truly was an unexpected miracle.  Brenda had gone through some extensive surgeries to have a chance at motherhood and even still things had failed.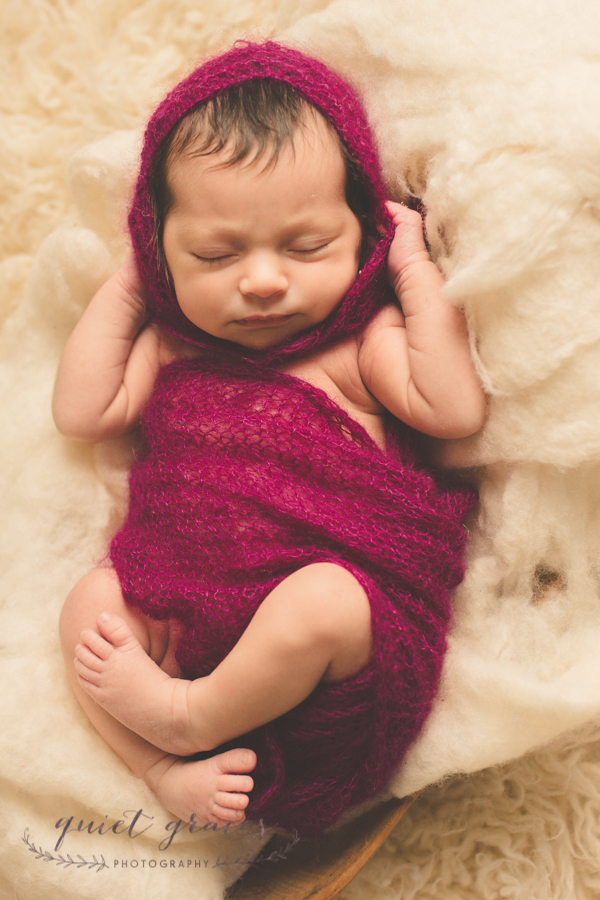 But when they least expected it, Isabella showed up.  The joy and love they have for their little girl was almost tangible at our coffee date.  Their story and their humor were the perfect fit for Quiet Graces.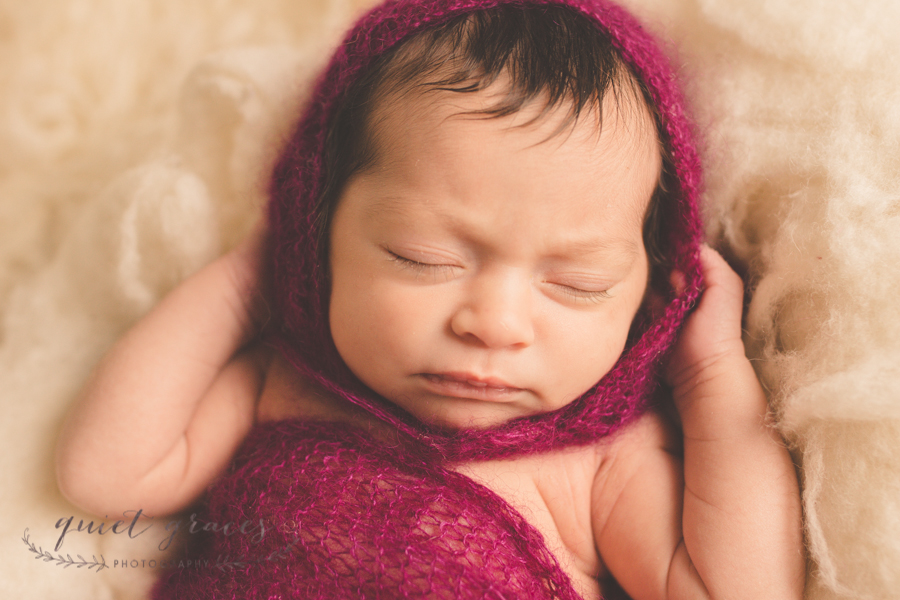 And when we finally got to our studio newborn session, we were able to capture all that joy in a single family image.  Isabella relaxed in her parents arms.  It was home to her.  I can't even decide whether to show you the color or the black and white image!  So you'll get to see both 🙂
Isabella certainly gave me a run for my money at her session.  She did not want to sleep at all in the beginning.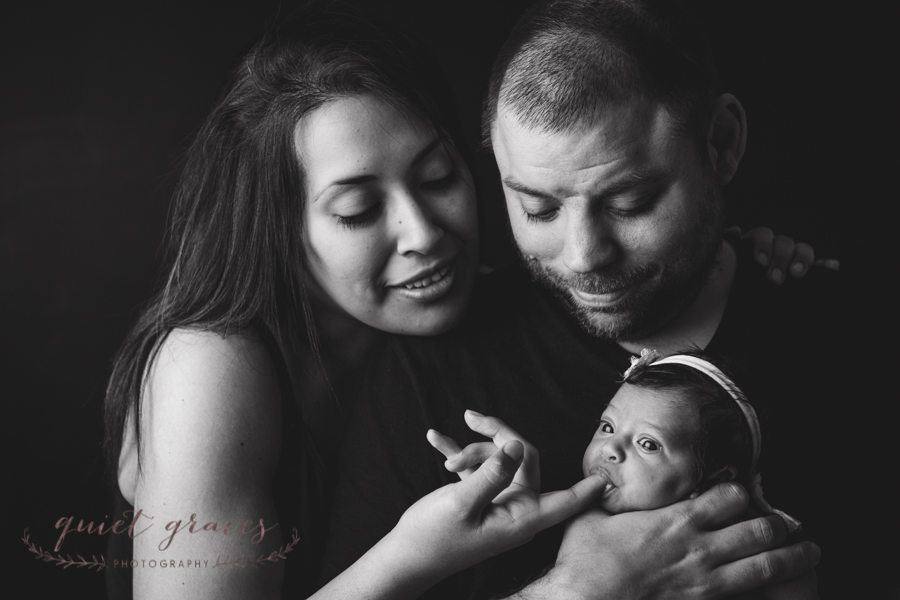 So we photographed awake images and waited.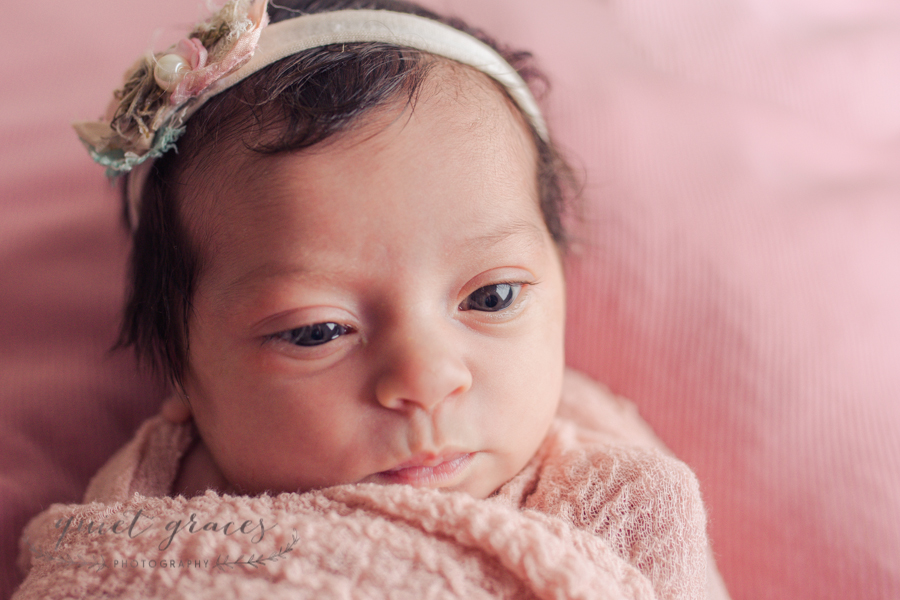 And took some detail images.  And waited.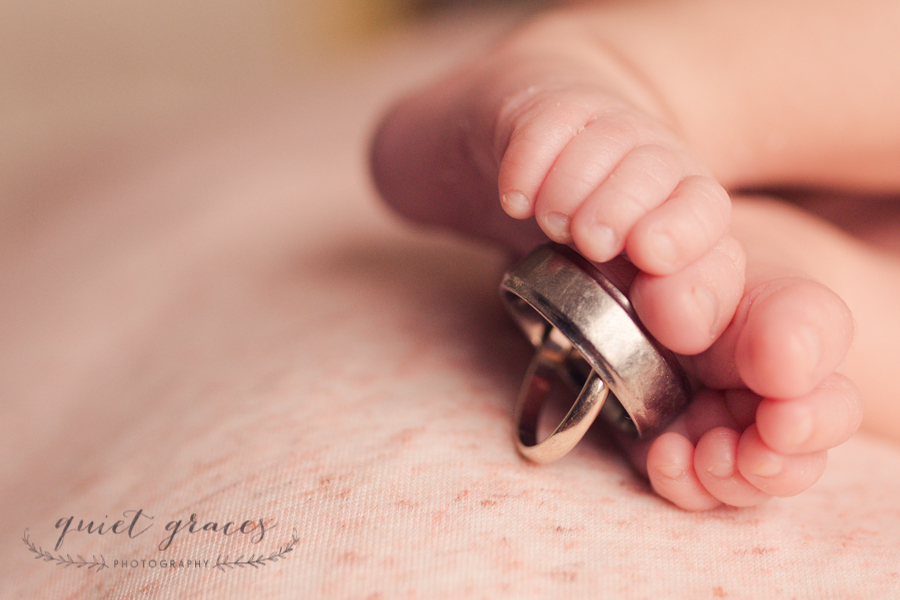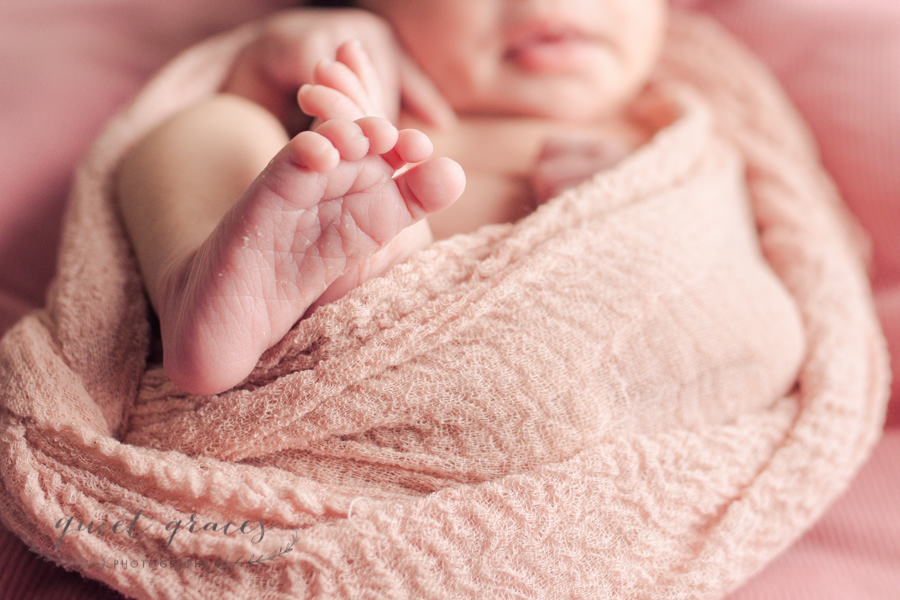 Finally, she dozed off.  We made the best of it!


Looking to book your own session for your newborn baby girl?  Click this link and tell me about your little one.  We can do coffee if you wish 🙂