8 Month Baby Boy Pictures: Wyatt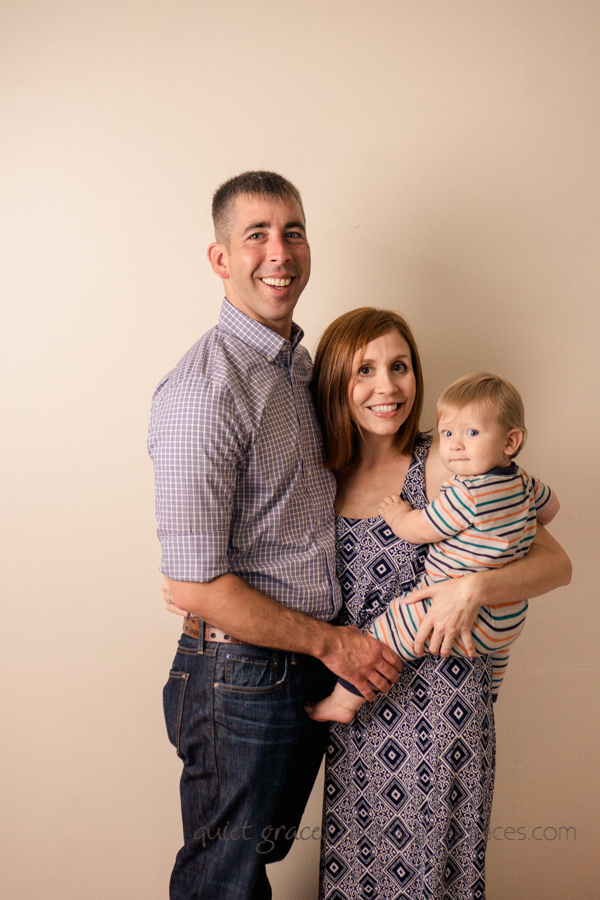 I get to see this sweet family again this week for Wyatt's cake smash session and I'm so excited!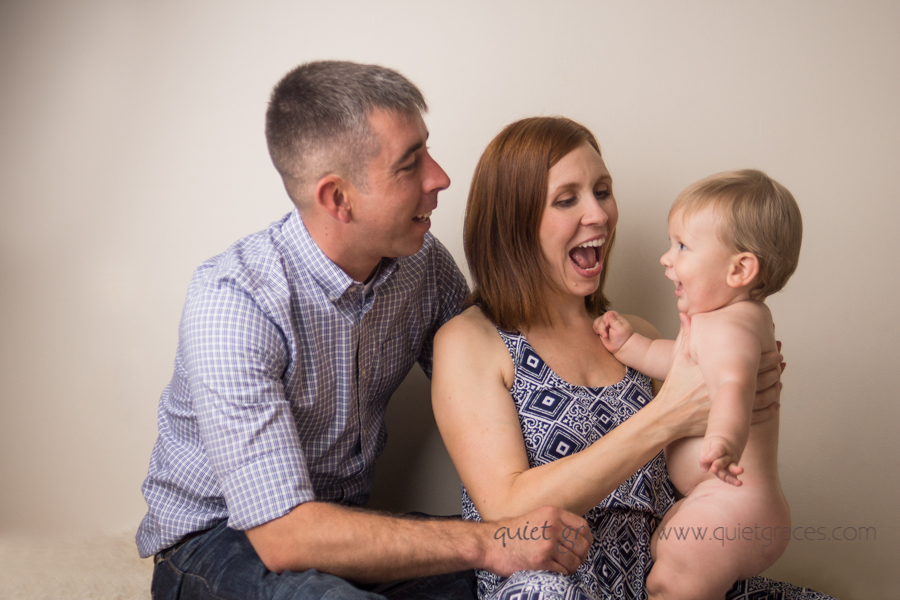 Wyatt was 8 months old for his first session in his baby plan.  And he was on the move!  Crawling and rolling and exploring and smiling and basically giving us all a fantastic workout.
But when his mommy Heather sang…. oh, ya'll, it took my breath away.  His body would stop and he would look for her and smile. "Itsy Bitsy Spider" was nearly as powerful as a Broadway show.  Wyatt's little heart was filled by his mother's love.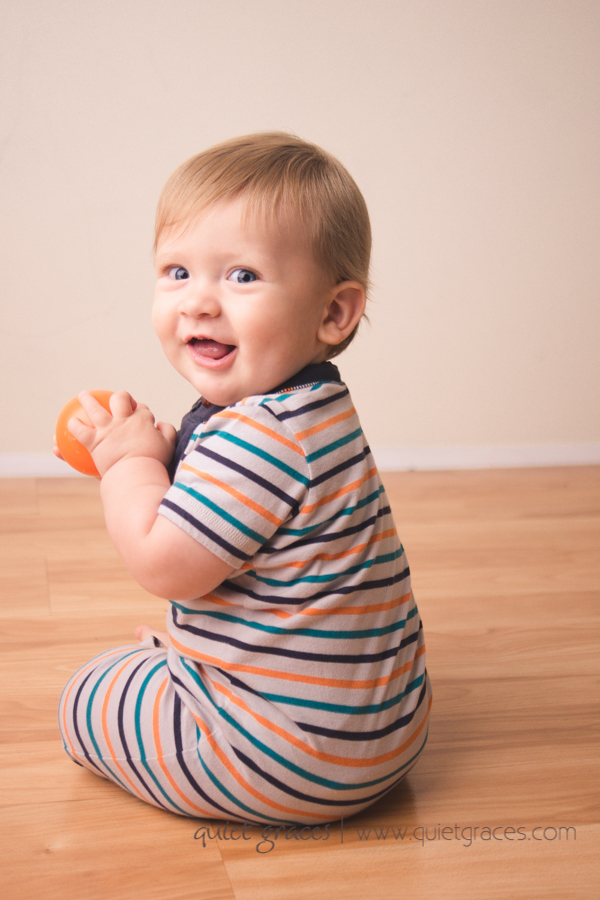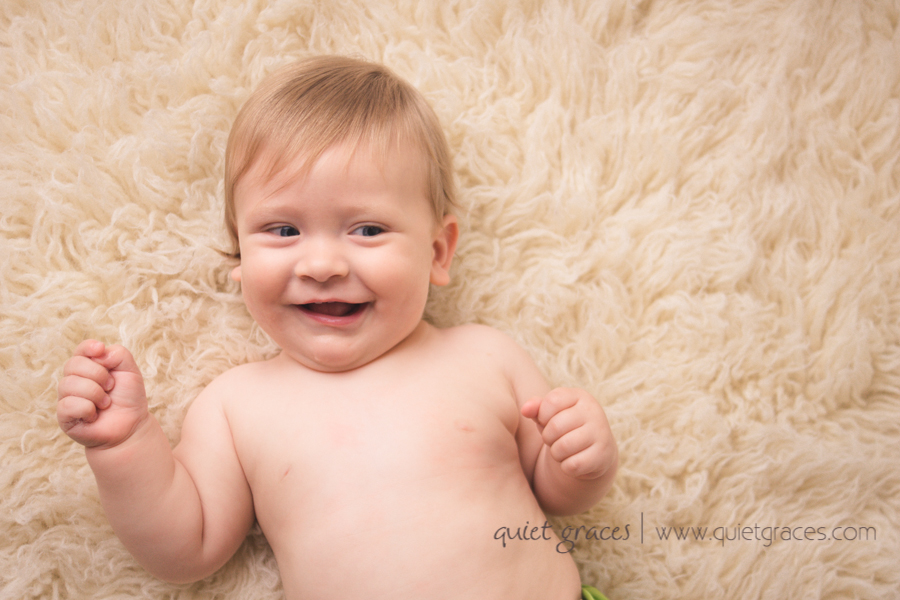 It's so magical this power mama's have to show their babies love. Utterly captivating.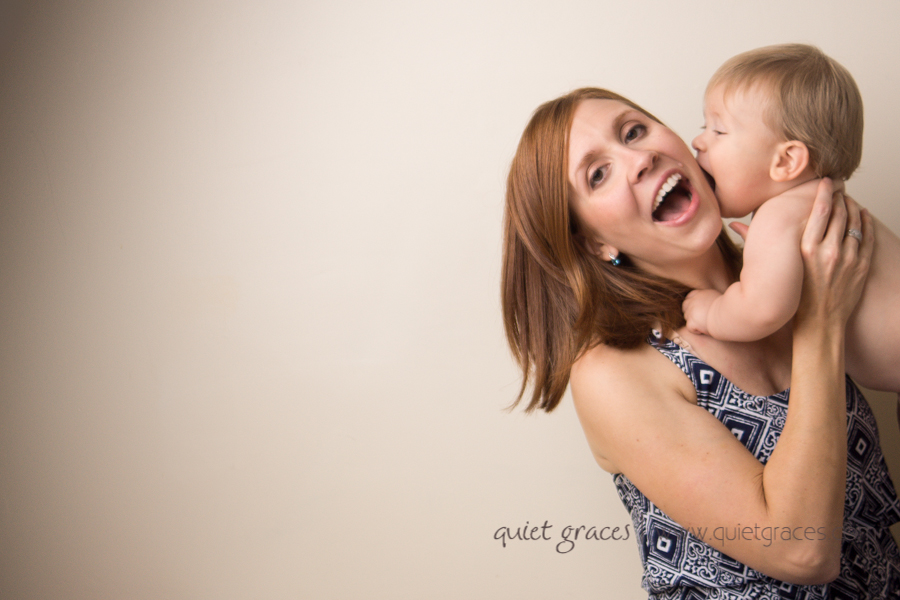 The best part about photographing this season in babyhood is capturing all of the faces these little ones make. It's hilarious!  This is a face that Wyatt's daddy makes 🙂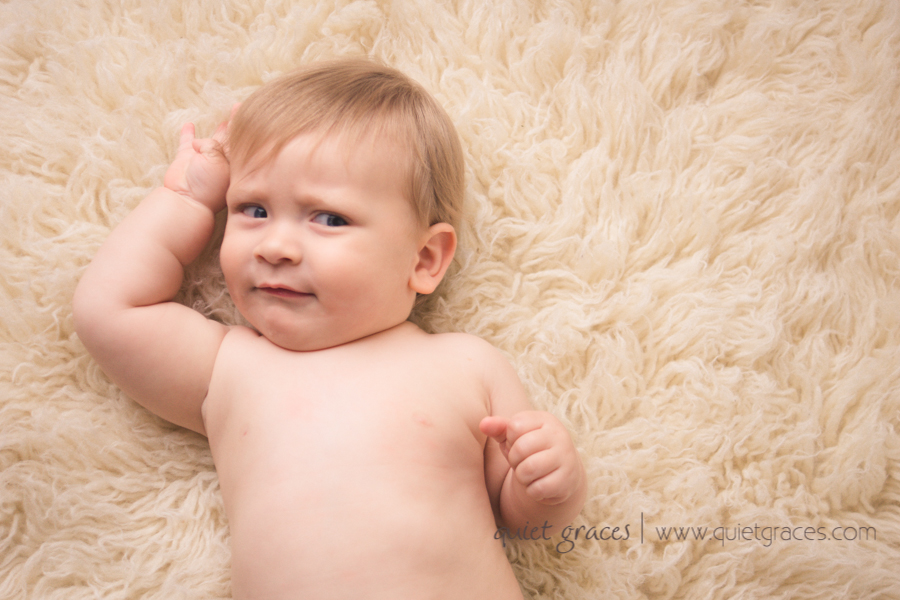 Okay… I lied… maybe the best part about a 6-9 month old are all these sweet adorable chubby rolls. This is the season of babyhood that makes me want another little one.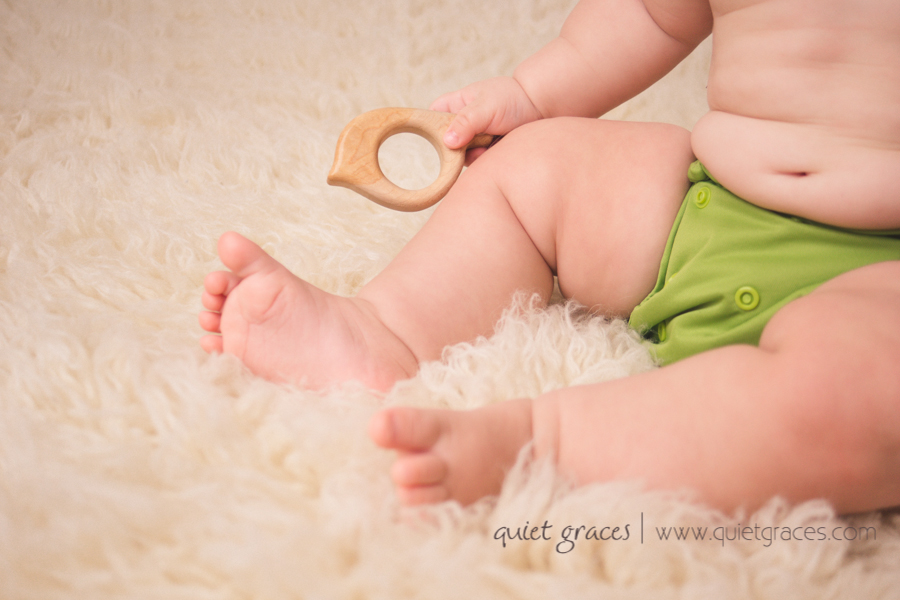 This little natural wood bird teether I keep in my studio is from Little Sapling Toys.  Everyone loves it!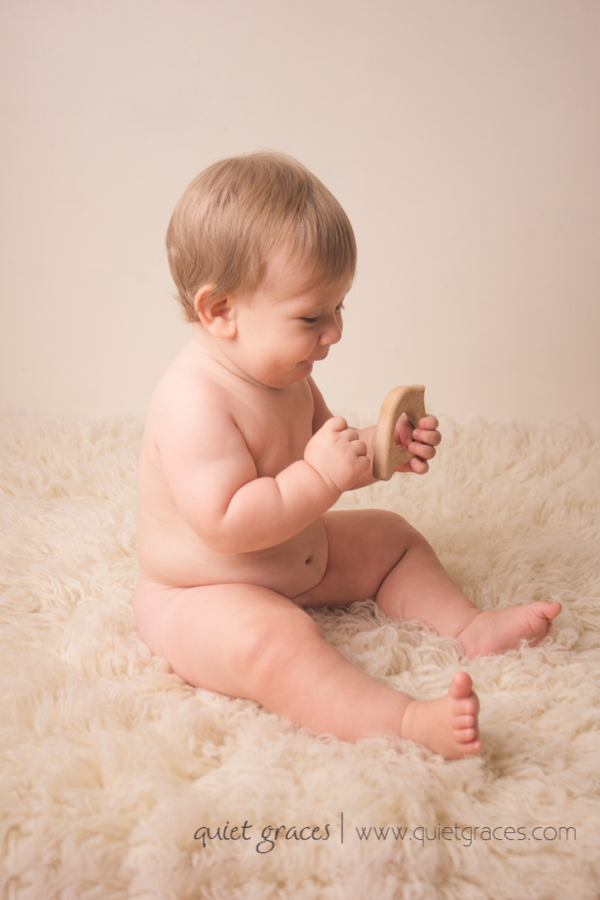 Wyatt is a member of my baby plan.  I'm totally looking forward to Wyatt and his family again soon for his 1 year photos!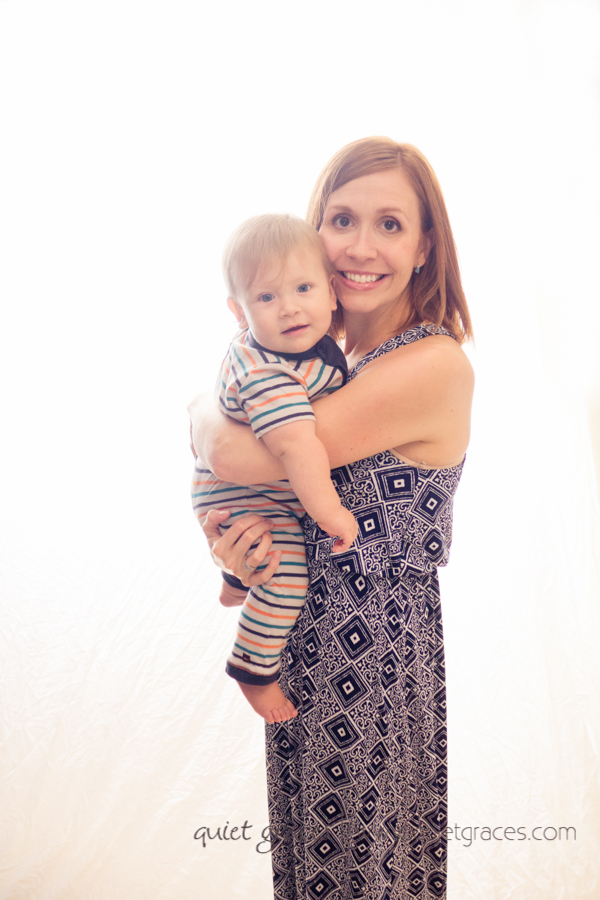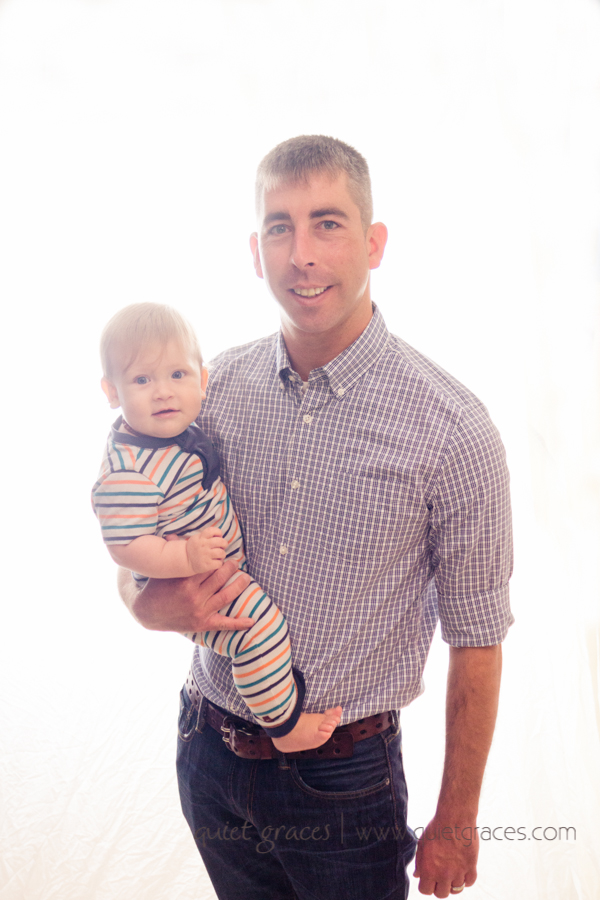 Are you interested in having your little one photographed regularly during their first year?
Baby Planners pay one low fee of just $299 for four 1 hour sessions in their first two years (not including a newborn session).  Most clients choose roughly 6, 12, 18 and 24 months. All clients receive a complimentary cake smash for the first birthday session.
Have some questions about a baby plan with Quiet Graces?  Great!  Click here to contact me today!