Baby Mini Session Six Months Greenville SC
I'm totally loving my Milestone Monday sessions especially when my newborns come back for a Baby Mini Session Six Months Greenville SC.  Milestone Monday's feature 20 minute sessions for maternity and clients ages 6 weeks and up.  Each session includes 5 hand edited digital files of your choice from a soft proof gallery.  They're a low risk way to try out my services for your family.  More information can be found here.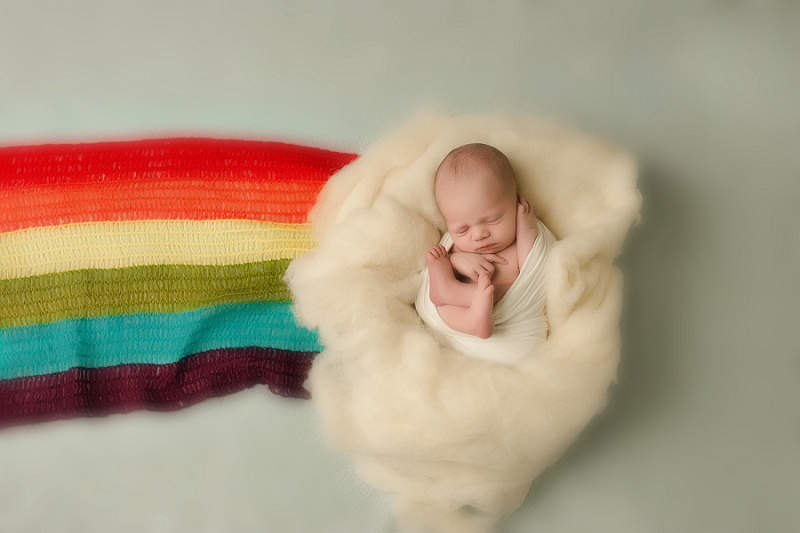 Griffin is his mama's rainbow baby.  He's a baby who came to her after the immense lose of other babies before they were delivered earth side.  We did a rainbow set up for his newborn session which you see above and another for this mini session.

Which of these two is your favorite image?  I like the six month images best.  Griffin's sweet expression and the tiny rainbow make me more aware of how much he is loved and celebrated.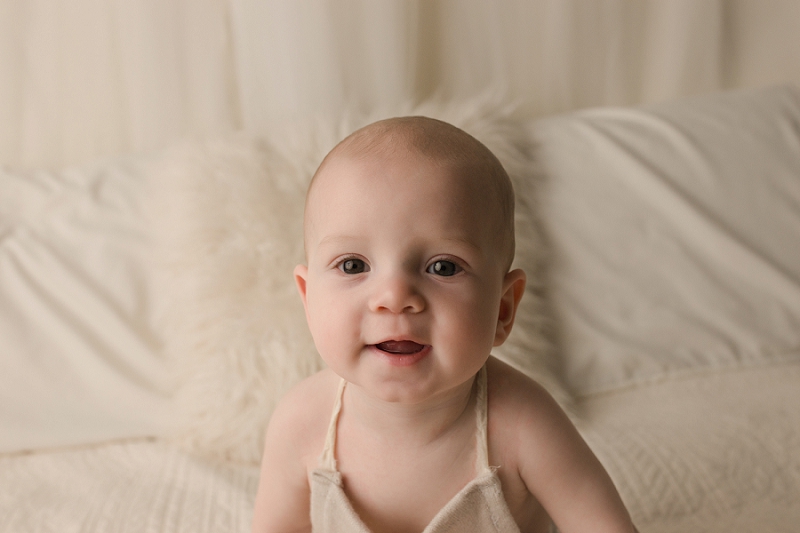 Six month sessions are by far my favorites.  At six-7 months babies are sitting well, but usually not very mobile.  The still have all their baby chub since they haven't truly begun to crawl.  Six month olds have a few teeth….or not.   And most of all, there isn't a hint of the Stranger Anxiety that takes hold between 10-13 months old.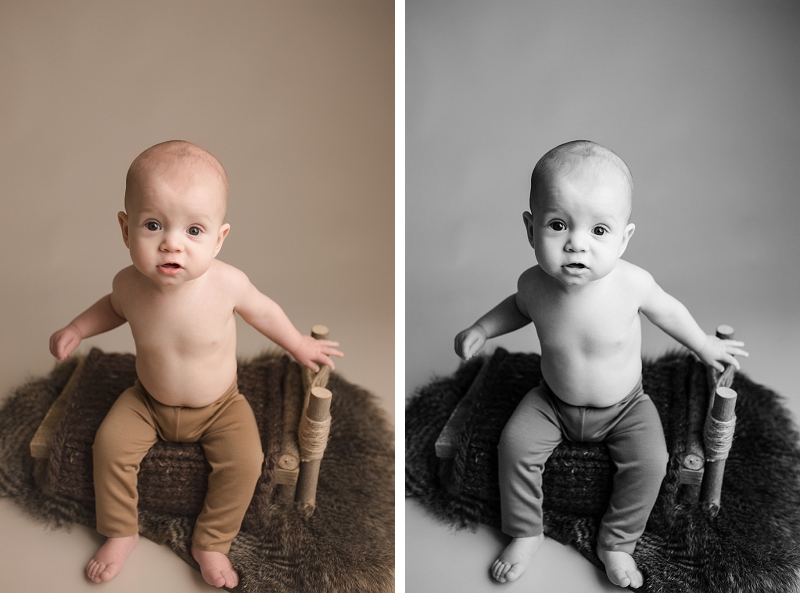 And even more: six month old make the most varied facial expressions.  From worry, to side eyes, to smirks, to smiles, to mischievous, six month olds make all the faces.  Griffin did not disappoint with his sweet expressions and adorable personality.

My favorite of Griffin's features are his bright eyes and perfect pale skin. I've not see many babies with such perfect skin.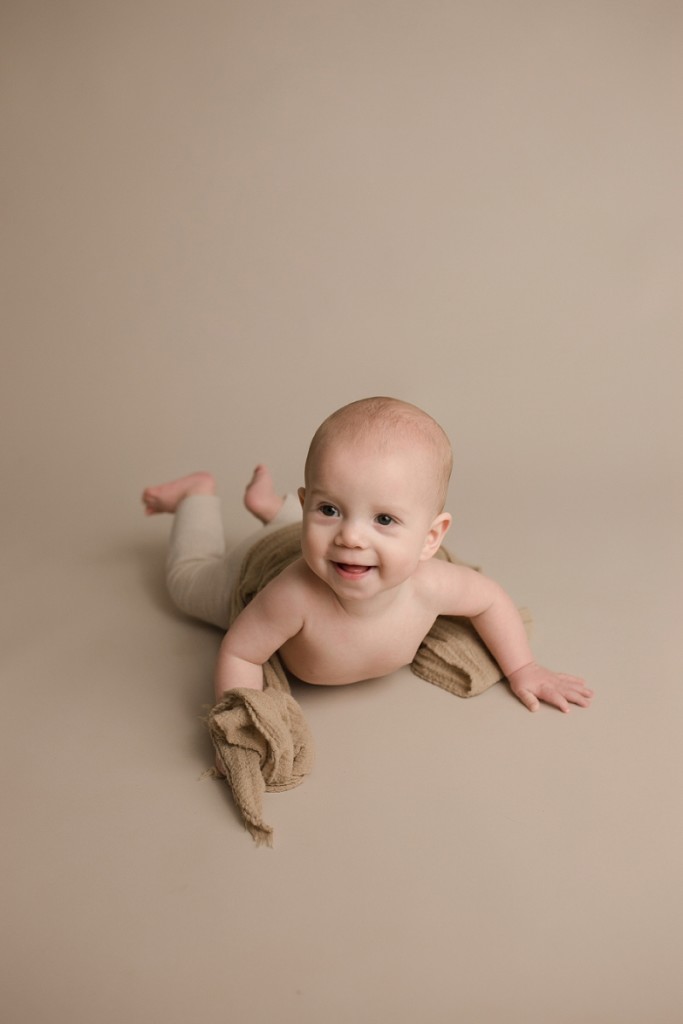 But above his physical features, Griffin is easily one of the most secure little guys that I have ever met.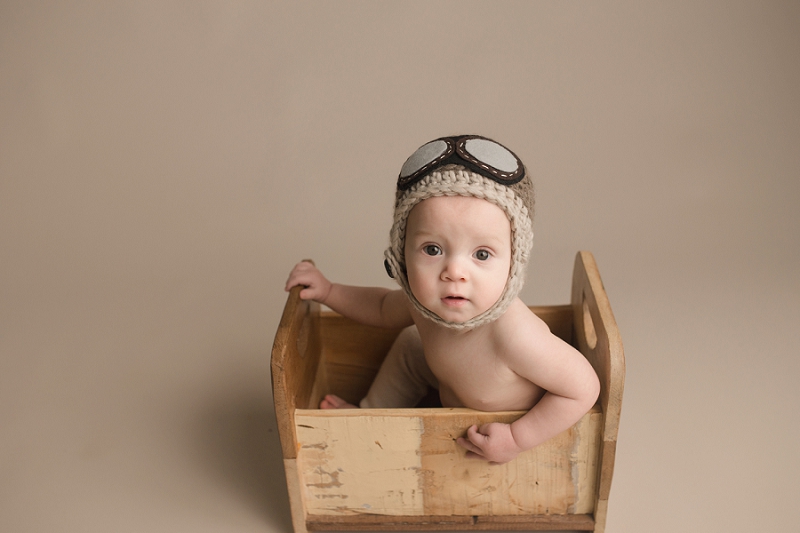 It's clear that he's not only well cared for, but absolutely adored.  Kristen has an image of all three of her little guys in this hat.  I loved carrying on this tradition for her.