Milestone Monday
Meet Graham and Liam who came in for their Greenville SC Timeless Studio Baby Mini Session.  I have to admit I was a bit apprehensive about doing a mini session with a 2 year old and 7 month old.  Two year olds are notorious wild cards.  I am never sure what will happen in the studio.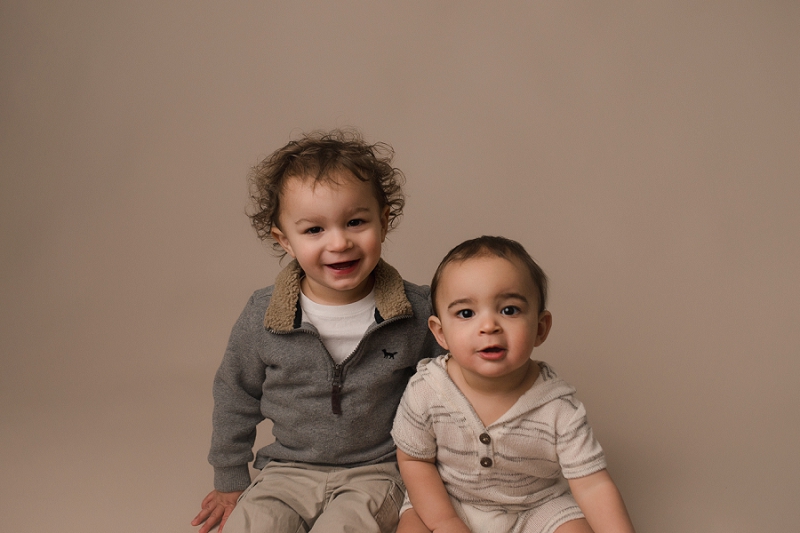 Graham was the best kind of two year old.  A little shy and reserved, but completely easy to win over with tickling, silly faces, and "driving" his brother into him like a bumper car.  I had an absolute blast playing with Graham and Liam.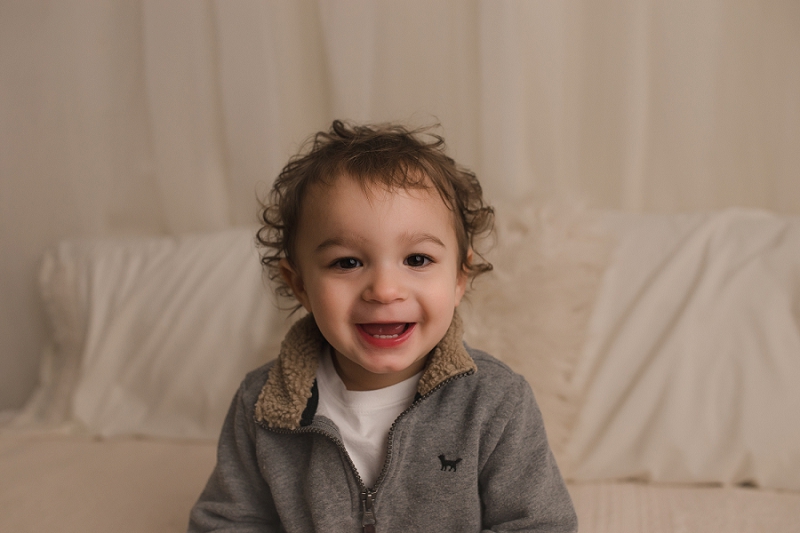 And to top it all of Graham was super obedient.  We got him to kiss and cuddle on command.  I had to be quick to click the shutter, but these sibling images are so rare to capture at two.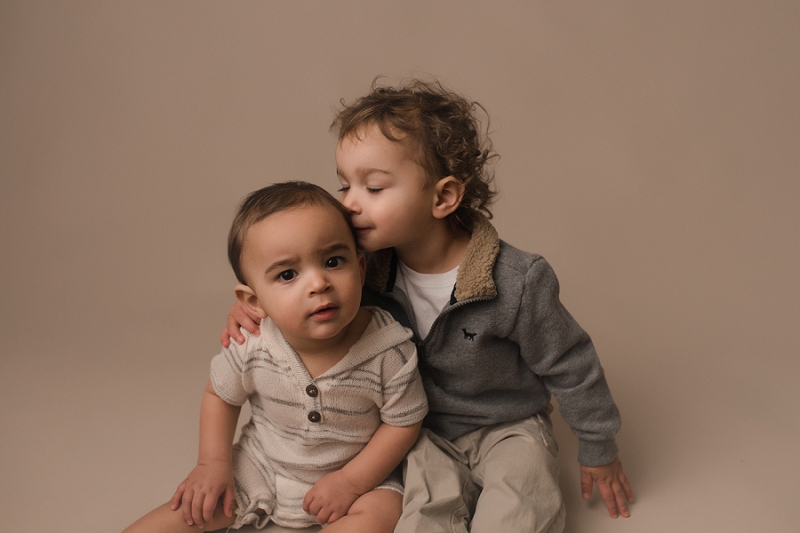 I just love the playful tenderness in this image.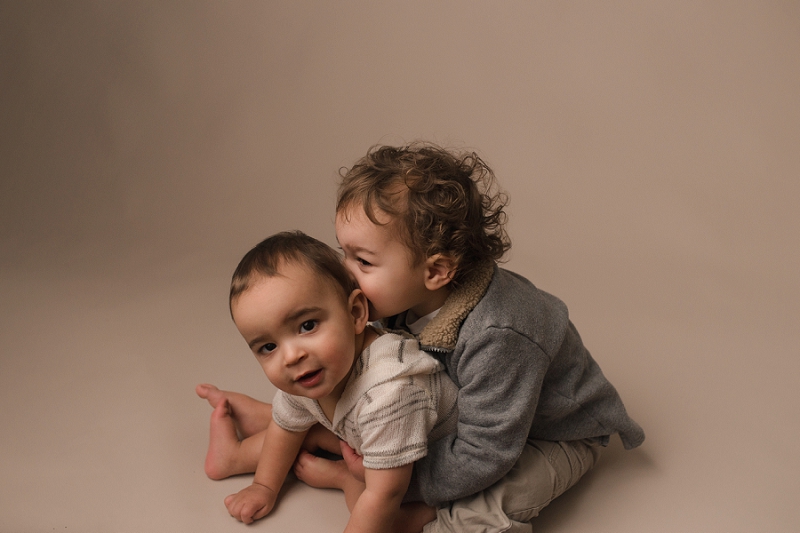 Liam seems to have the exact opposite personality as his brother.  He was a total ham for the camera.  Smiles and eye contact and even stayed seated most of the session.  But I assure you, he can crawl super fast, too!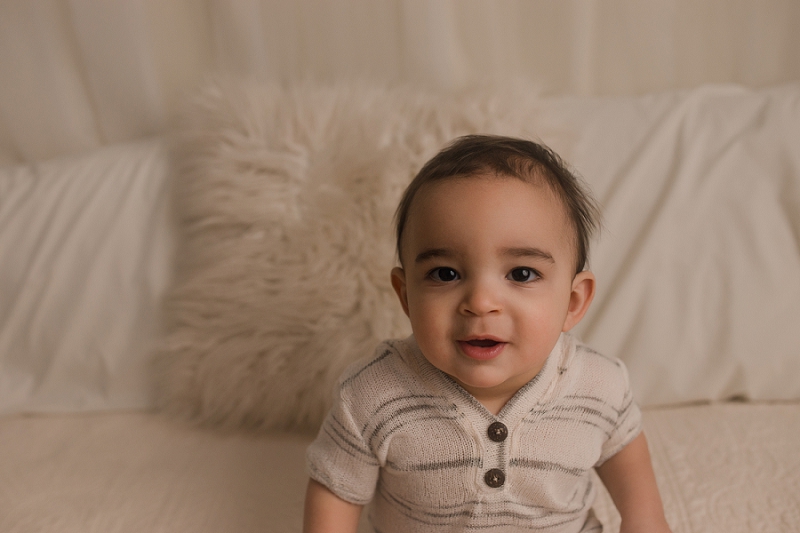 We also captured a quick family image.  I love it so much when clients want to be in the frame with their kids.  These images are memories for their children, too. Our children want to remember how we looked and, most of all, how much we loved them from the very beginning.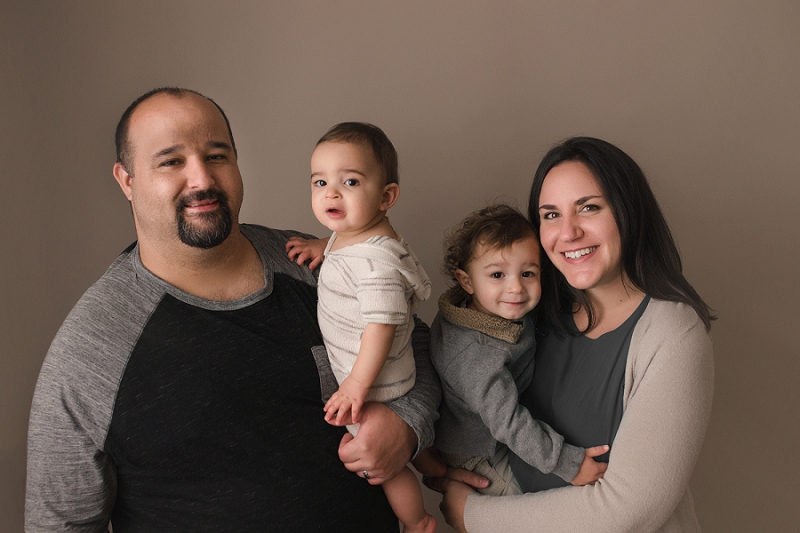 Are you looking for a quick Greenville SC Timeless Studio Baby Mini Session?  These sessions are short at just 20-30 minutes and include 5 digital files that you select after seeing the session images.  At just $149, Baby Minis are a great way to try out my services while preserving memories for your family. Click here to contact me about booking your own Greenville SC Timeless Studio Baby Mini Session today!
George came to me for his newborn portraits so I was delighted that he came back for Timeless Six Month Photos Greenville SC!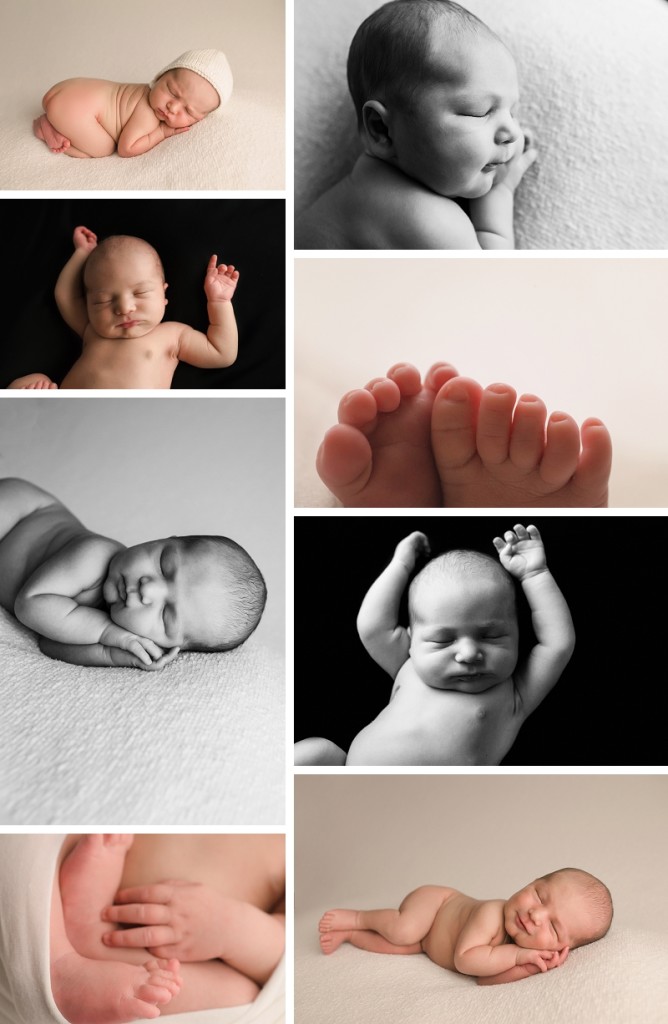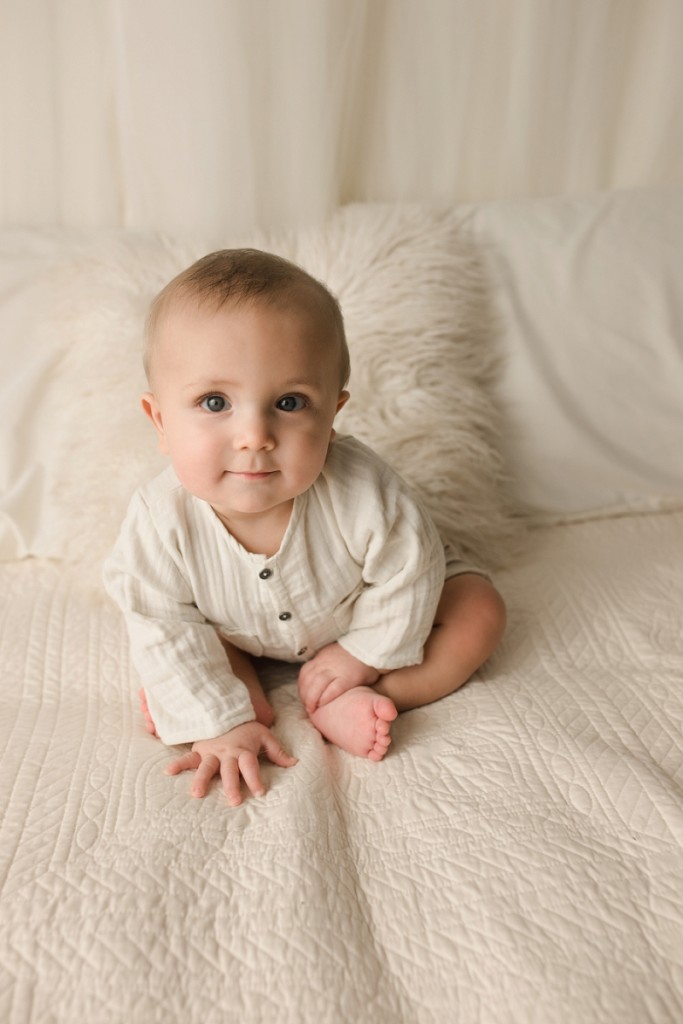 His mama's picked out the cutest outfits from my studio wardrobe and George did not disappoint with in the personality department!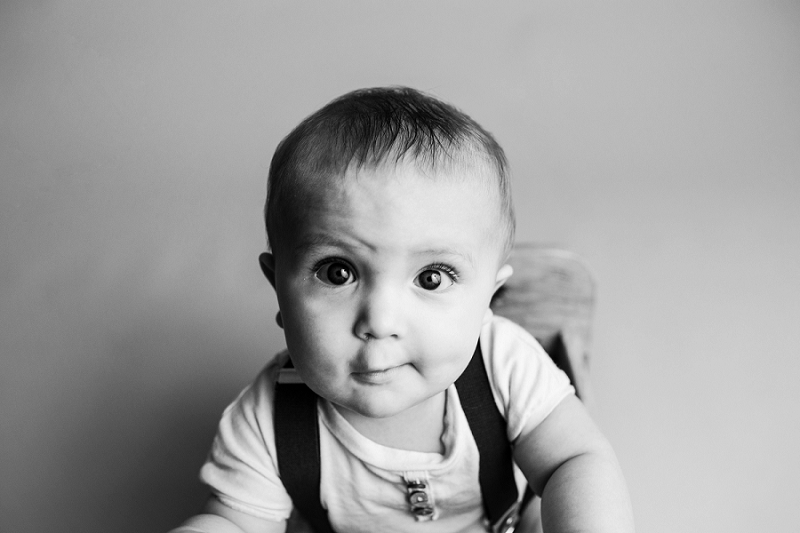 First, we got the classic confused look.
Then, we got a side eye or two.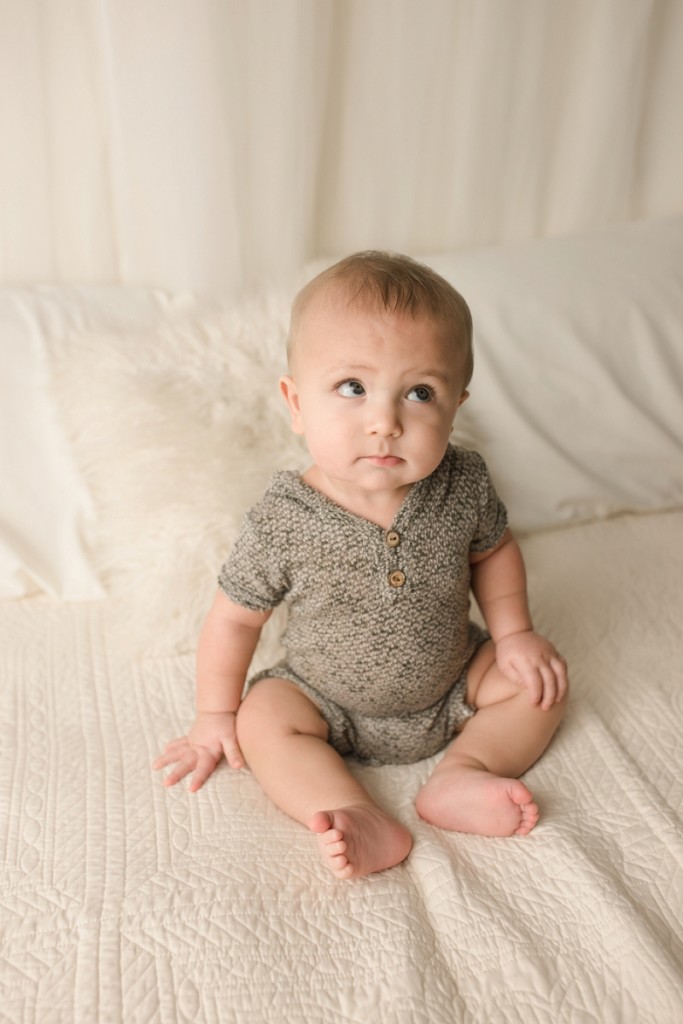 Finally, George finished with an epic eye roll.  I promise that it was directed at me.  "Enough with the clicky box thing, crazy lady!"  But George's mamas swear that the eye roll was for them.  "Would you please get me out of here and stop embarrassing me by singing those silly songs?"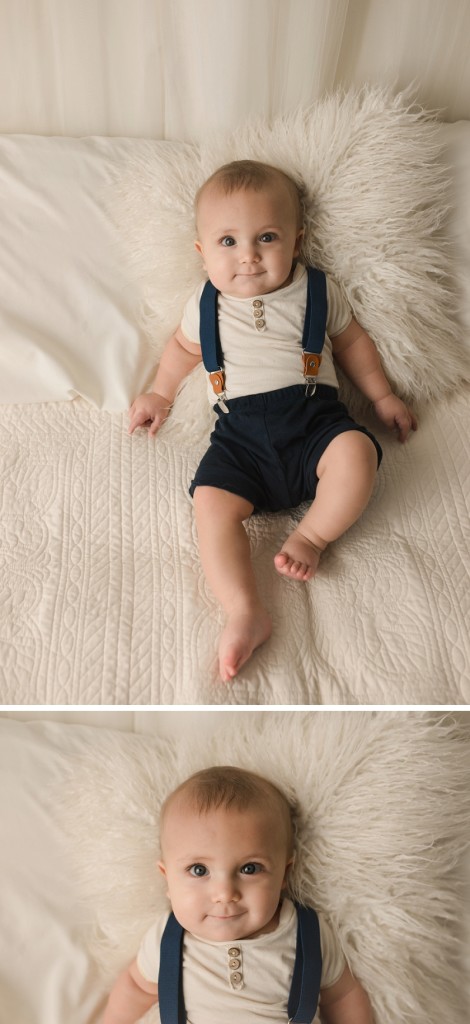 Either way, George really did enjoy being the focus of all three of our attention.  He probably needs to go into acting with all these incredible expressions.  Or at the least become the Gerber Baby!
I absolutely adore this 6-7 month age.  As George shows, this age has so much personality.  Your tiny baby is becoming a little person with opinions and thoughts.

They're also not yet in the separation anxiety or "stranger danger" stage so they are happy to be posed by me and to smile for me behind the camera.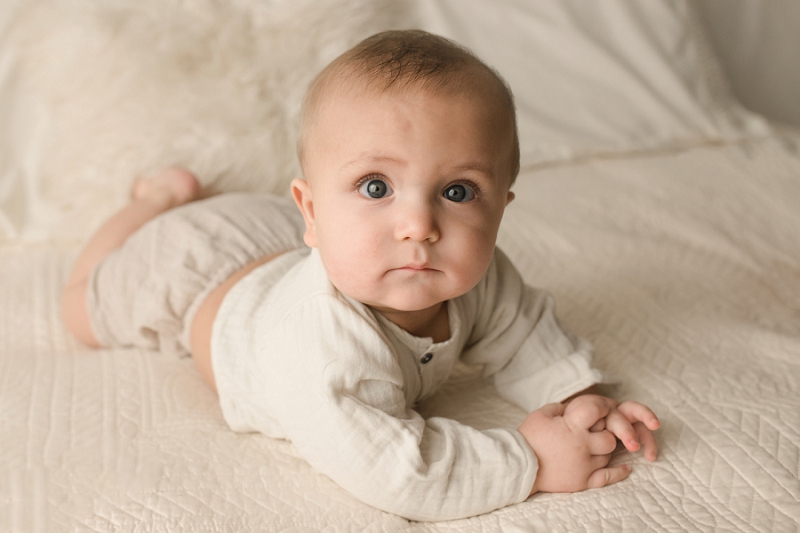 And finally, most 6-7 months old haven't yet mastered crawling away from the camera.  And if they have… well, I can put them in a prop and there's no danger of climbing out!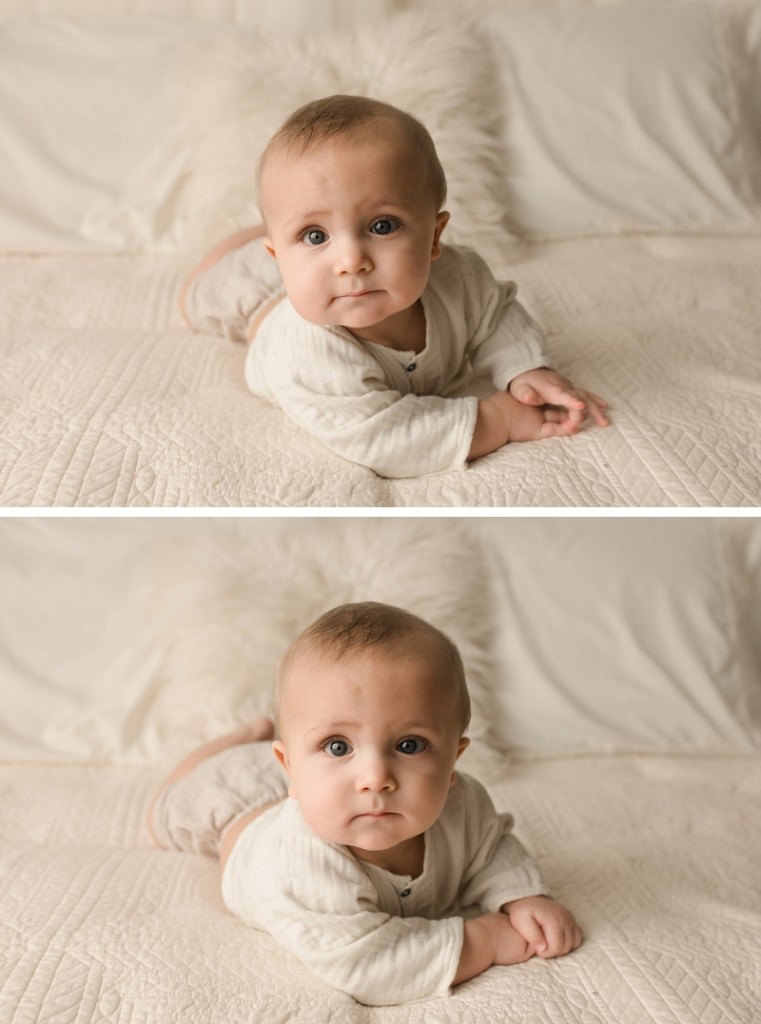 If you're interested in capturing your baby in the sweet roly poly stage of 6-7 months, I'd love to serve you!  Your custom session includes planning, a large studio wardrobe to borrow from, and the ability to pick the images that will go into your digital package.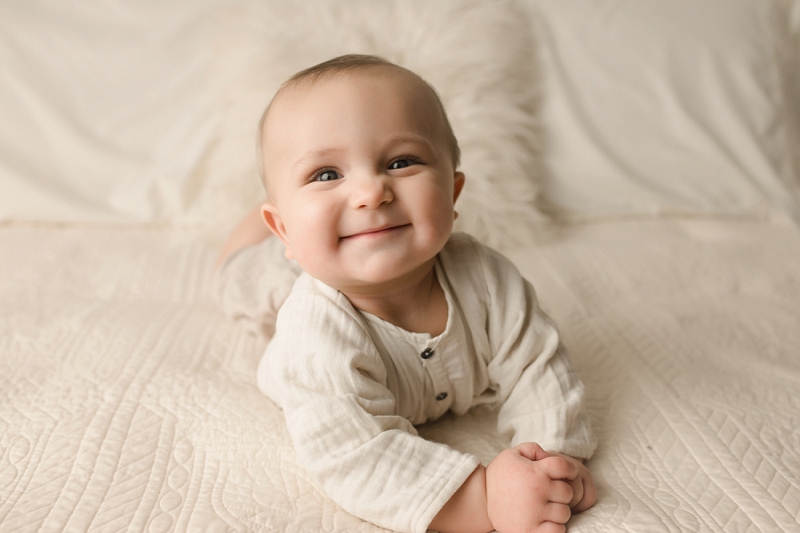 Contact me now to book your date for a Timeless Six Month Photos Greenville SC.  I can't wait to hear your story!
I'm totally loving my Milestone Monday sessions especially when my newborns come back for a Baby Mini Session Six Months Greenville SC.  Milestone Monday's feature 20 minute sessions for maternity and clients ages 6 weeks and up.  Each session includes 5 hand edited digital files of your choice from a soft proof gallery.  They're a low risk way to try out my services for your family.  More information can be found here.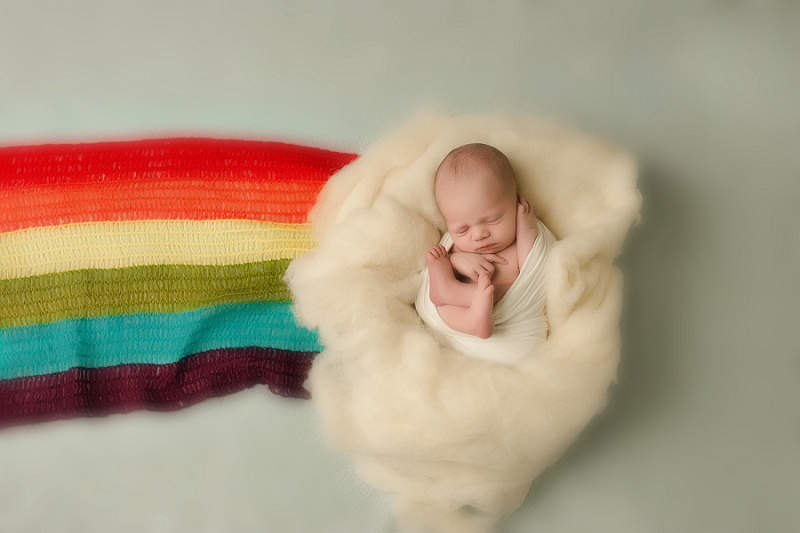 Griffin is his mama's rainbow baby.  He's a baby who came to her after the immense lose of other babies before they were delivered earth side.  We did a rainbow set up for his newborn session which you see above and another for this mini session.

Which of these two is your favorite image?  I like the six month images best.  Griffin's sweet expression and the tiny rainbow make me more aware of how much he is loved and celebrated.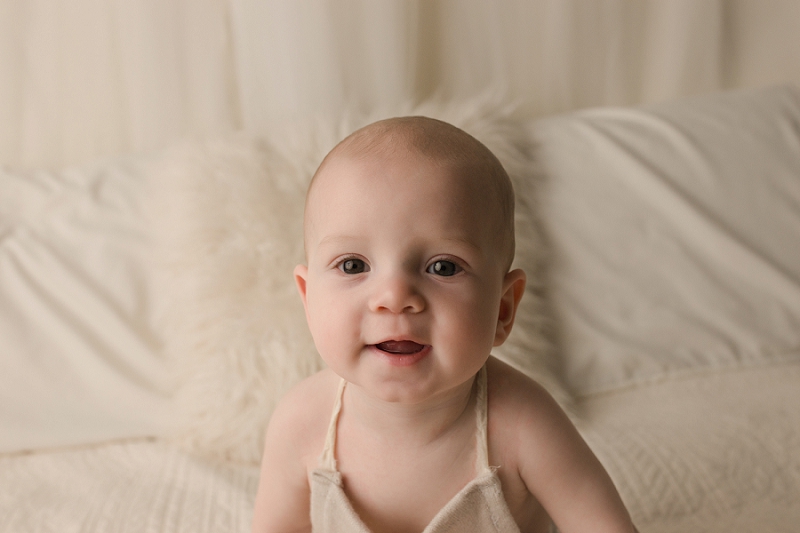 Six month sessions are by far my favorites.  At six-7 months babies are sitting well, but usually not very mobile.  The still have all their baby chub since they haven't truly begun to crawl.  Six month olds have a few teeth….or not.   And most of all, there isn't a hint of the Stranger Anxiety that takes hold between 10-13 months old.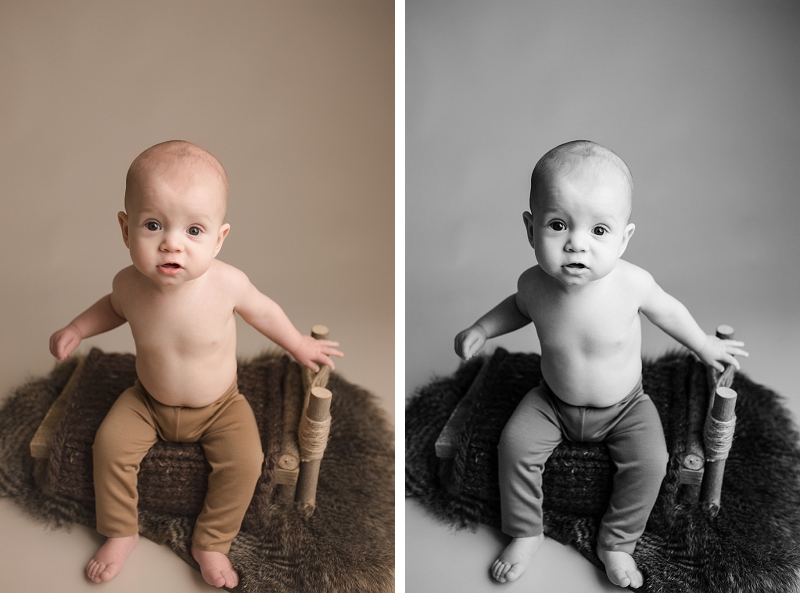 And even more: six month old make the most varied facial expressions.  From worry, to side eyes, to smirks, to smiles, to mischievous, six month olds make all the faces.  Griffin did not disappoint with his sweet expressions and adorable personality.

My favorite of Griffin's features are his bright eyes and perfect pale skin. I've not see many babies with such perfect skin.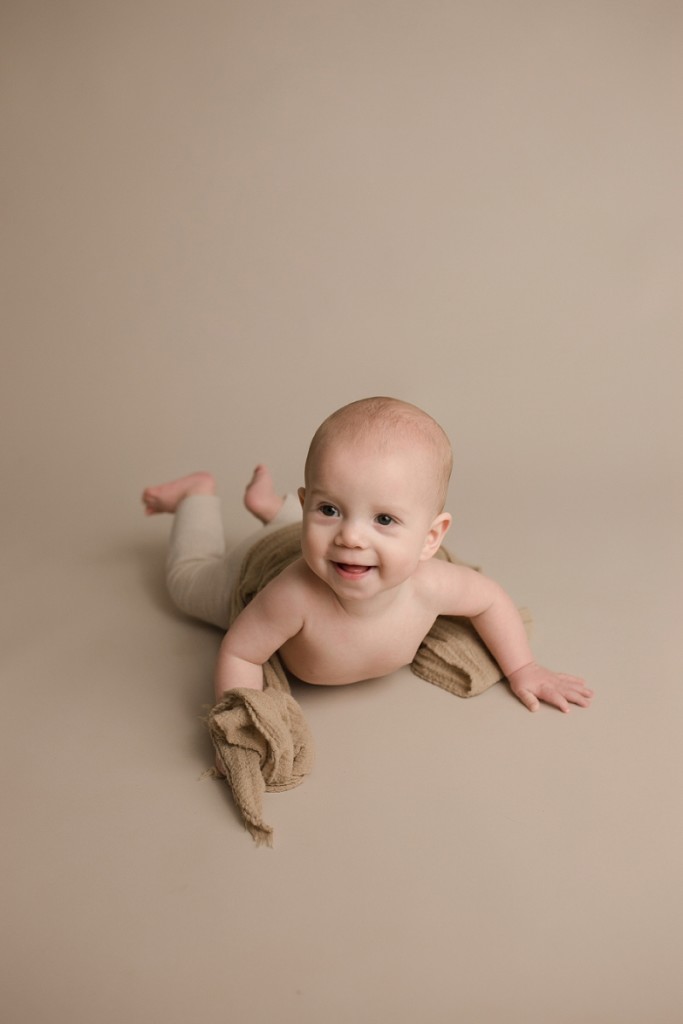 But above his physical features, Griffin is easily one of the most secure little guys that I have ever met.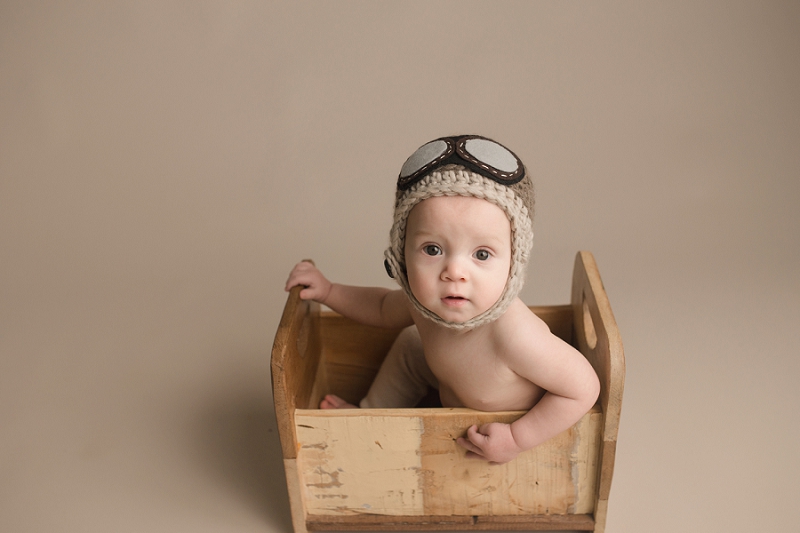 It's clear that he's not only well cared for, but absolutely adored.  Kristen has an image of all three of her little guys in this hat.  I loved carrying on this tradition for her.