Cake Smash Photos Greer SC
Meet Augustus.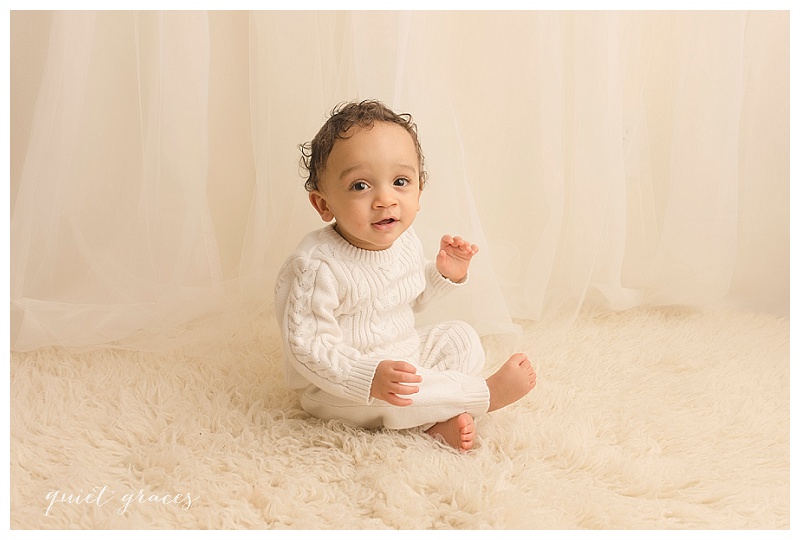 This boy's incredible smile and beautiful curls will light up anyone's day. His mama Marquita was so excited about using the studio wardrobe to fit her busy boy.  Our classic clothing line means that most people spend nothing on wardrobe for their session with Quiet Graces.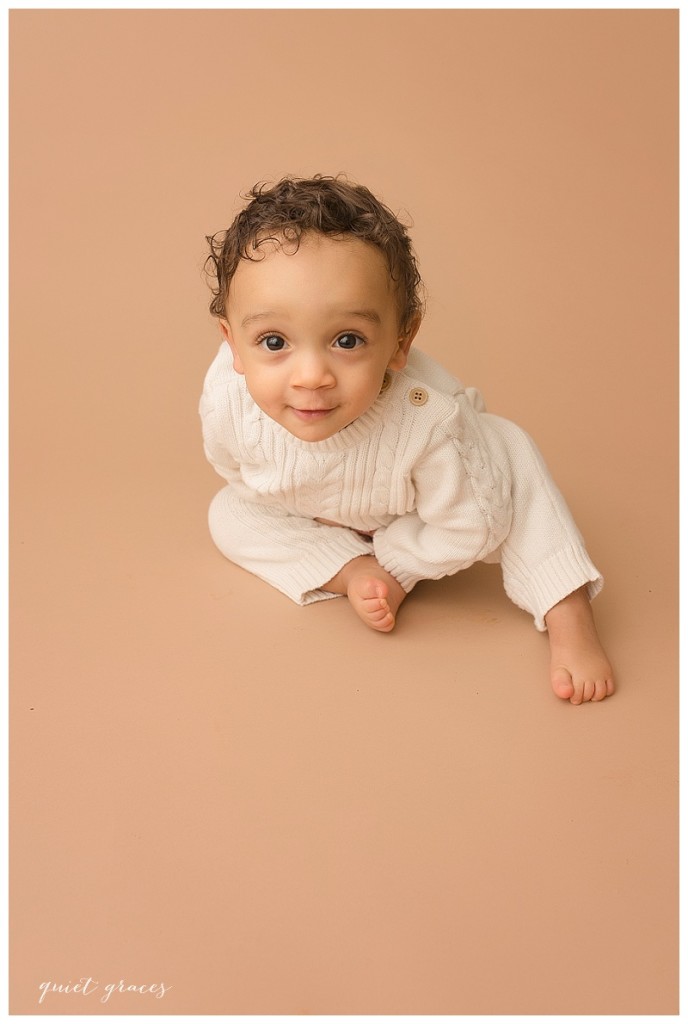 This cable knit romper is one of my favorites.  It was the perfect backdrop to show off Augustus's personality during his Cake Smash Photos in Greer SC.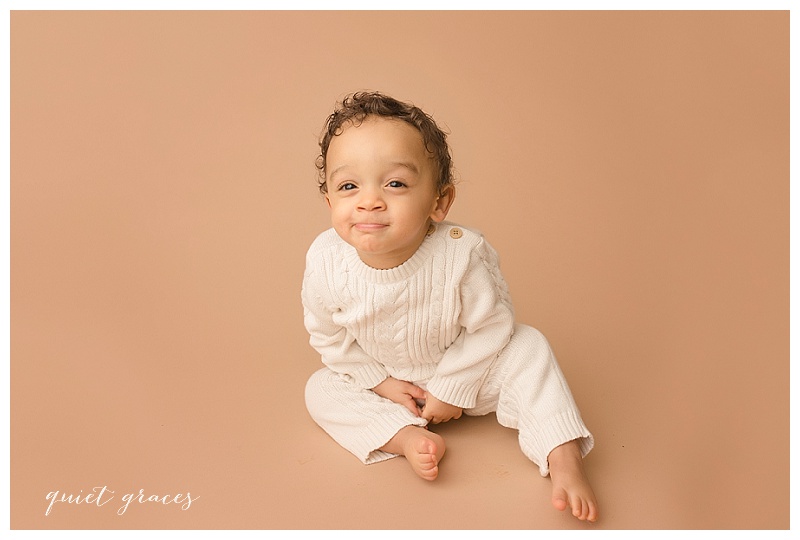 And Augustus is not short on personality!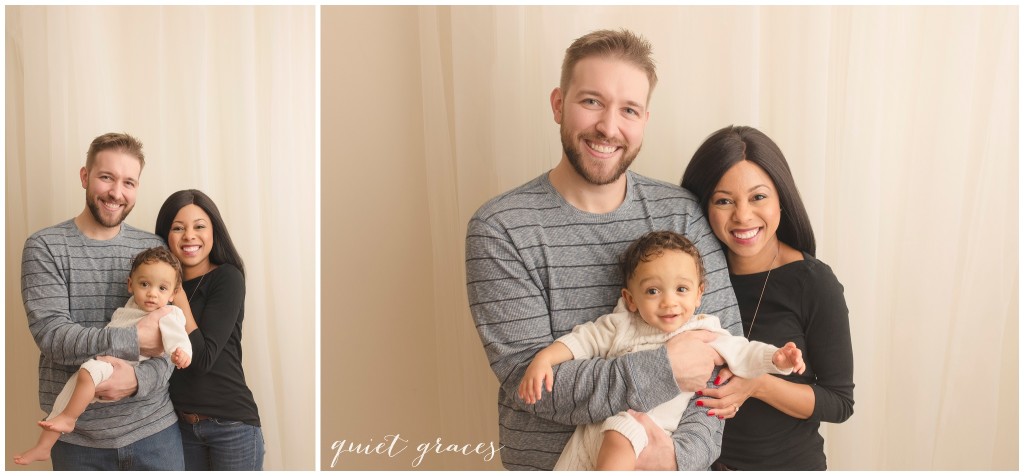 He even hammed it up for the family portraits!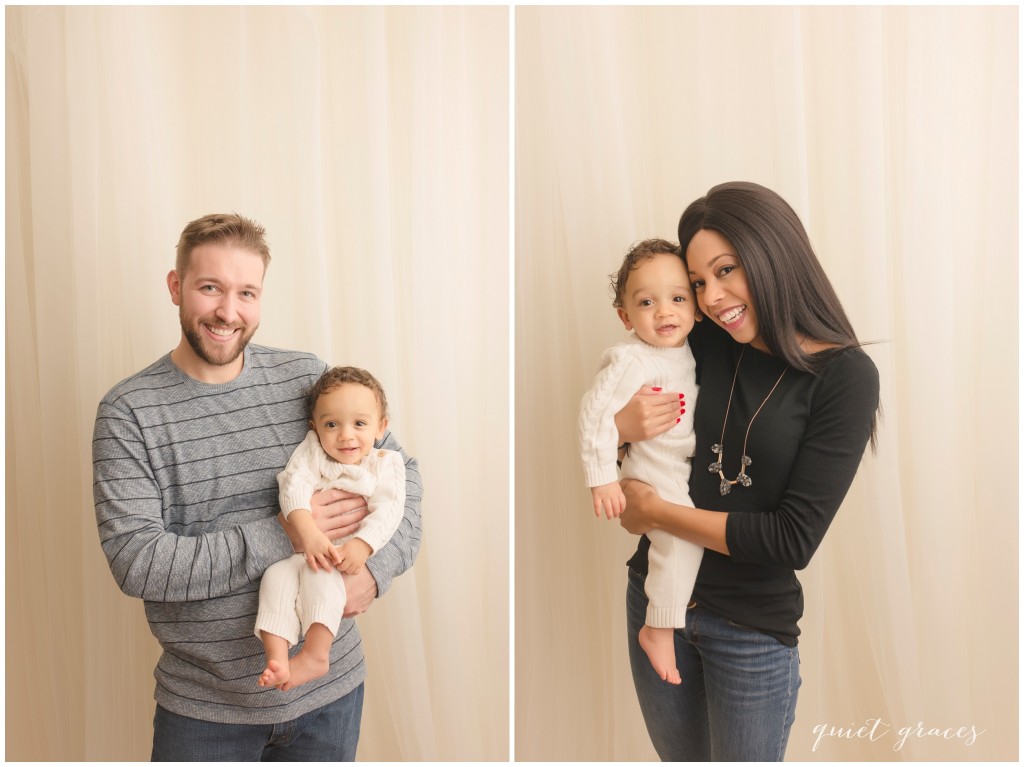 We changed Augustus into a simple knit pair of pants and classic bonnet.  His little curls sticking out of the bonnet stole the show, but like most babies at one year old, he was too busy to keep wearing it!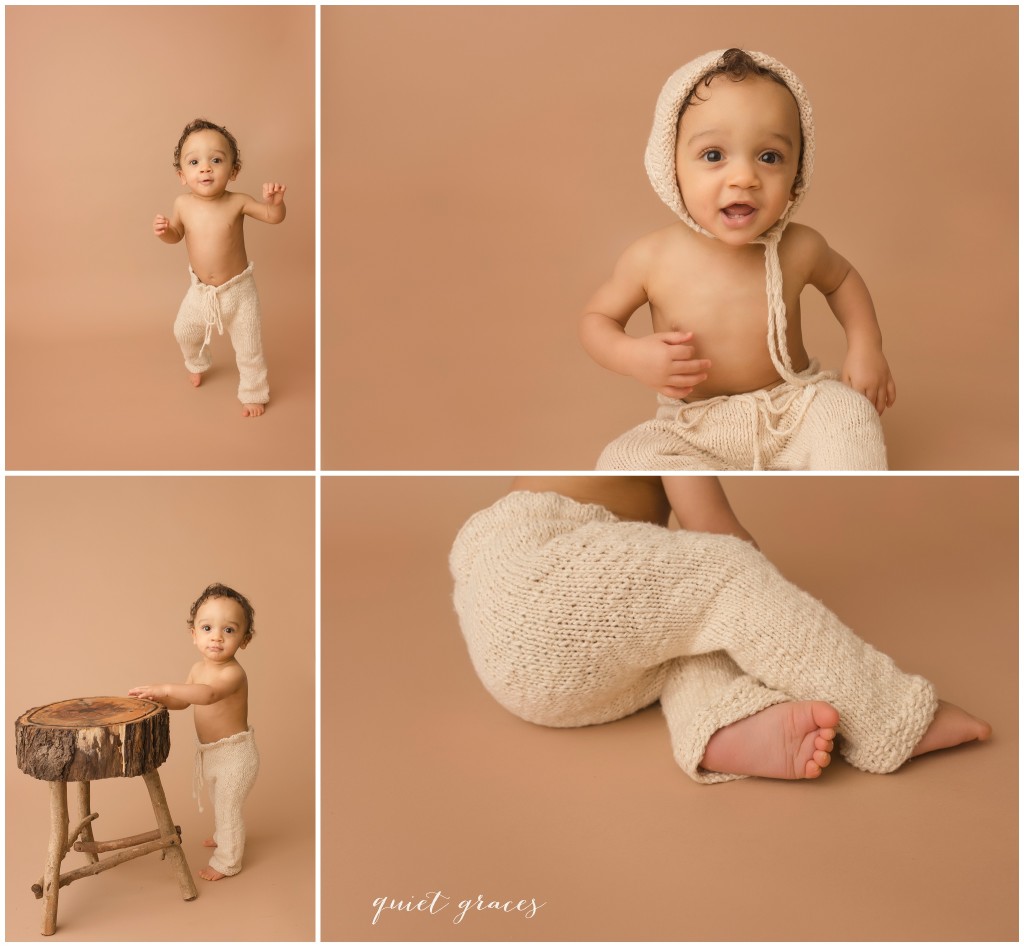 Yet, like most one year olds, August was busy!  Marquita and I got quite the workout chasing him around and trying to keep him in the good light.  Soon we decided it was time for cake!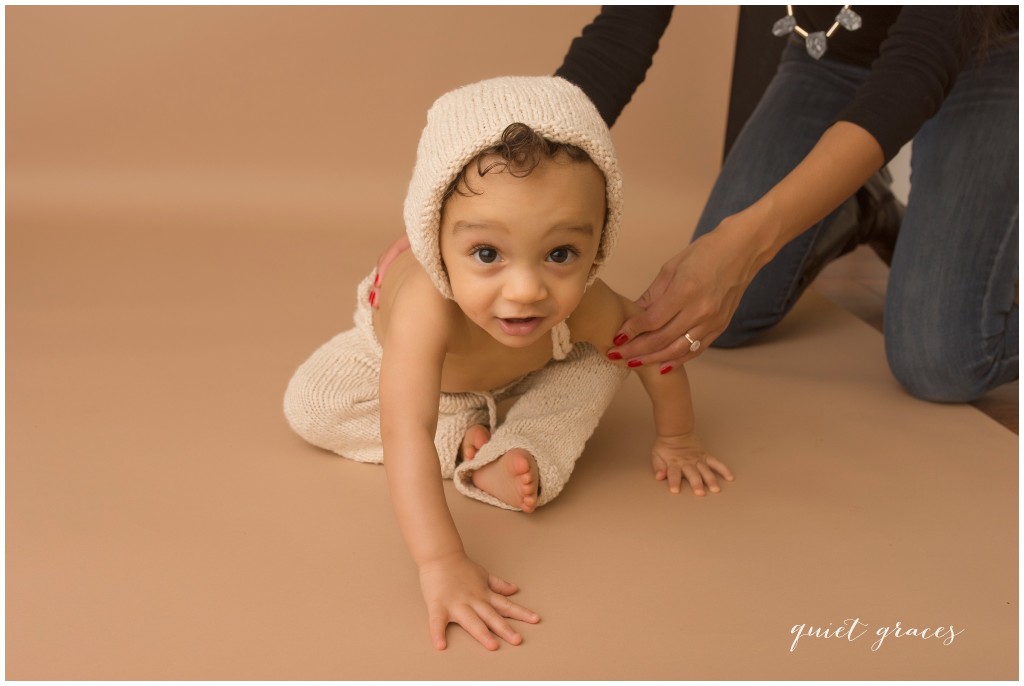 Marquita had chosen a Hungry Caterpillar theme for her son's cake. Eric Carle's book is always loved by these little ones so it was fun to watch the book come to life.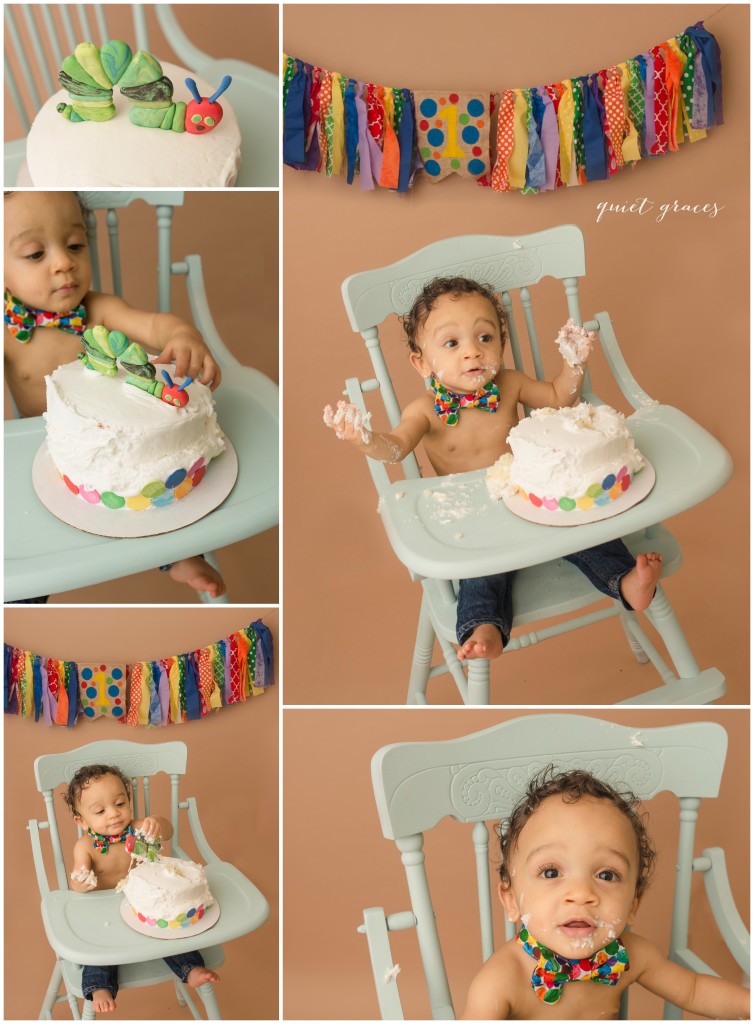 His curiosity for his cake was precious even though very little cake actually ended up in his mouth.

But cake finger painting and play dough fun is just as exciting (and messy) as a little one who just gobbles up the entire cake!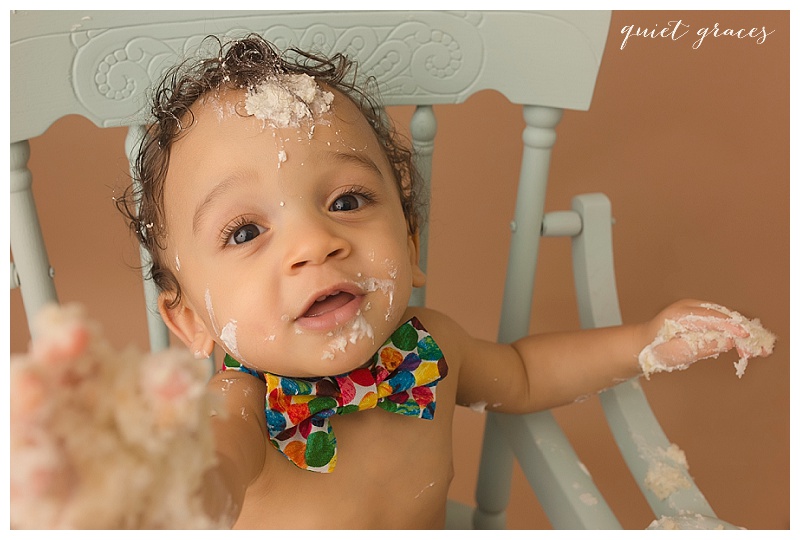 We finished Augustus session with a bubble bath.  This is my favorite way to end cake smashes because we are able both to clean up the mess and catch a few more images of your little one.
Augustus adored the bath and would have stayed in the tub for hours.