Classic Timeless One Year Old Photography Greer SC
I was so excited to see Reagan and her family for Classic Timeless One Year Old Photography Greer SC. This is my third session with Reagan this year. I got to see her as a newborn (click here to see the whole session) and at six months old (click here to see the six month session). It's such a joy to watch Quiet Graces Babies Grow up! Here are a couple of pictures from her first two sessions!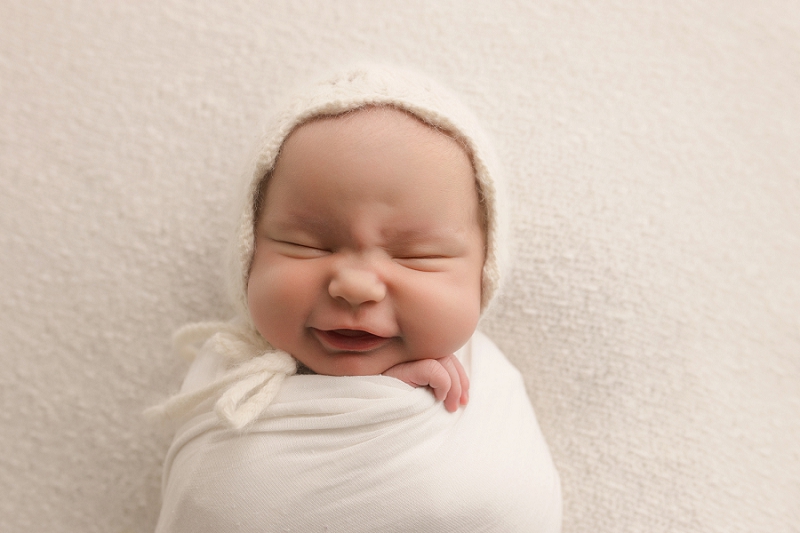 Simple Timeless One Year Old Portraits
We started Reagan's session with some portraits.  I love how you can see her personality in the two images below.  She just HAD to pull that bow right off her head!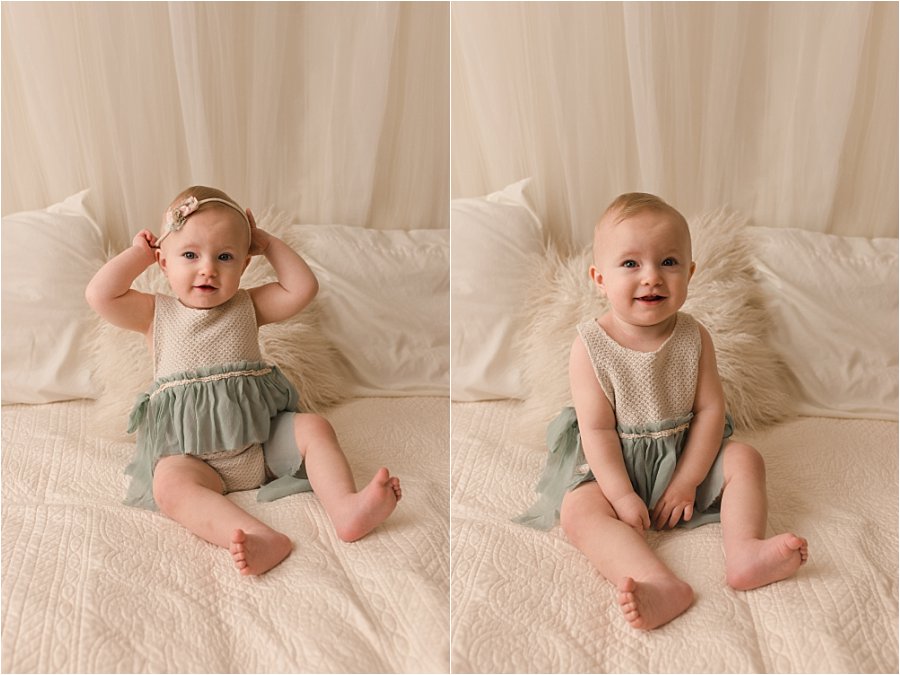 Like most one year olds, Reagan had a little bit of stranger anxiety. She wasn't quite sure of of me. But she did warm up during these portraits and even let mama Heather dart out of the room to borrow some clothing from the studio wardrobe for  herself and big sister Emery.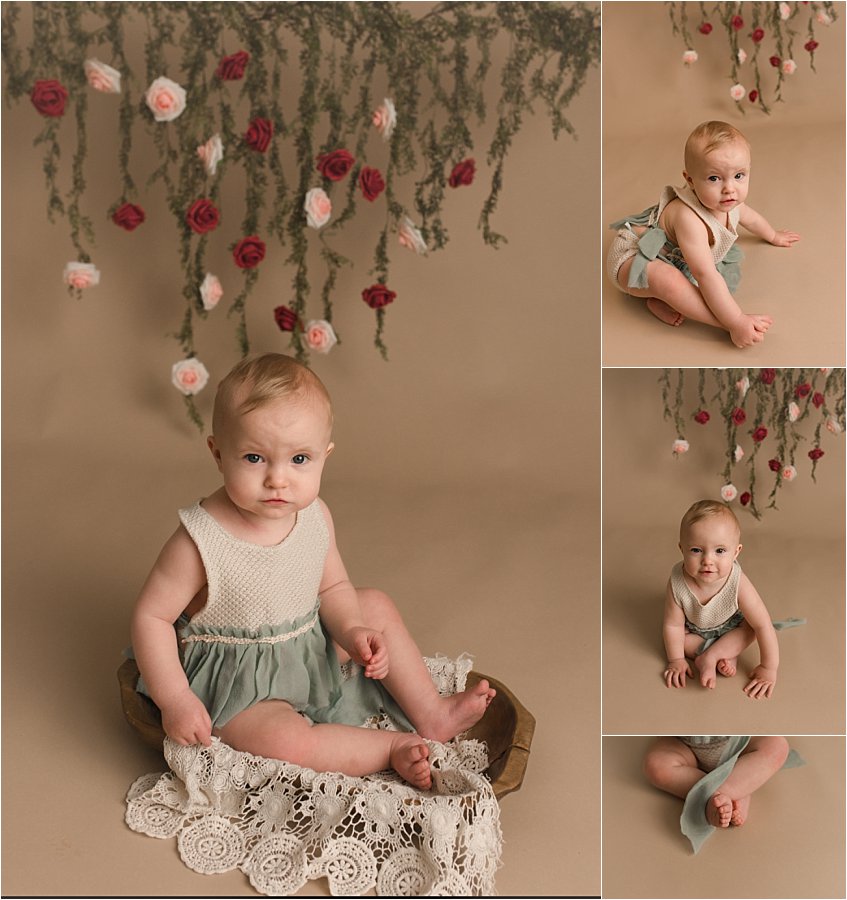 The outfit that Reagan is wearing in this portrait set is also part of the studio wardrobe. The green silk skirted set is a studio favorite from Cora and Violet's Shop.
Studio Sibling and Family Pictures
Once Emory and Heather were dressed we took some images of everyone together. Often mama's shy away from being in pictures, but one of my favorite things about Heather is that she always jumps in the images. Her bravery is a beautiful example for these sweet girls and they'll always remember how much she adored them!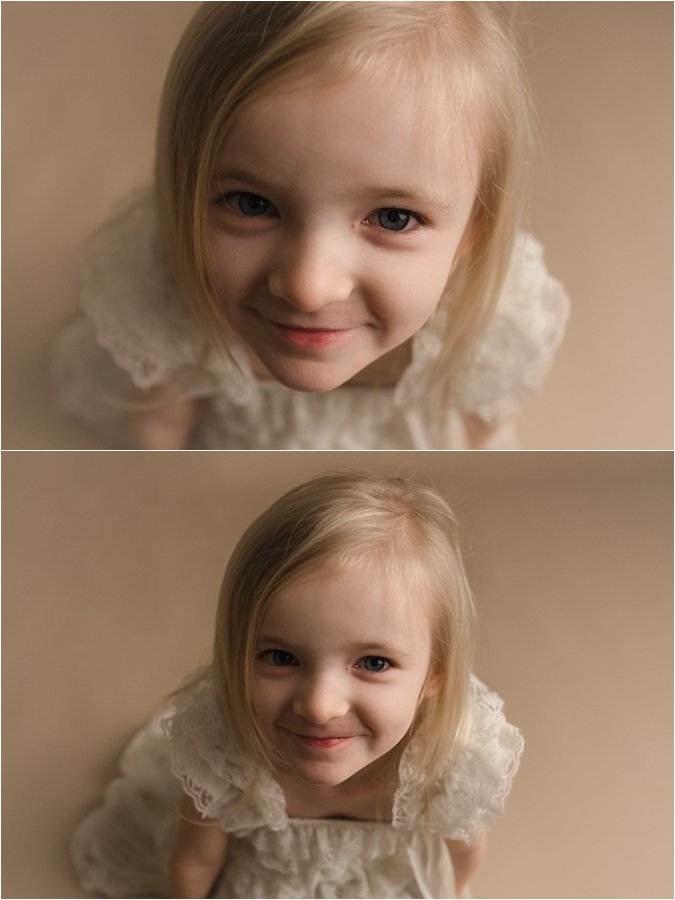 Emery hammed it up for me this session! It was a joy to capture these smiles because Emery takes more time to warm up than most 8 year olds. I drew her an elephant to sit on and let her take home some of the posing paper after the session. I think that helped.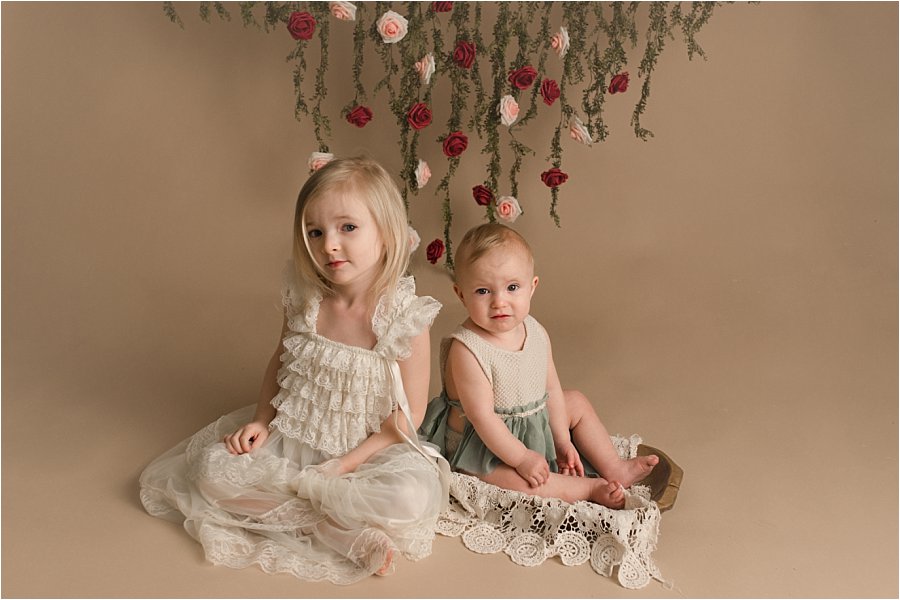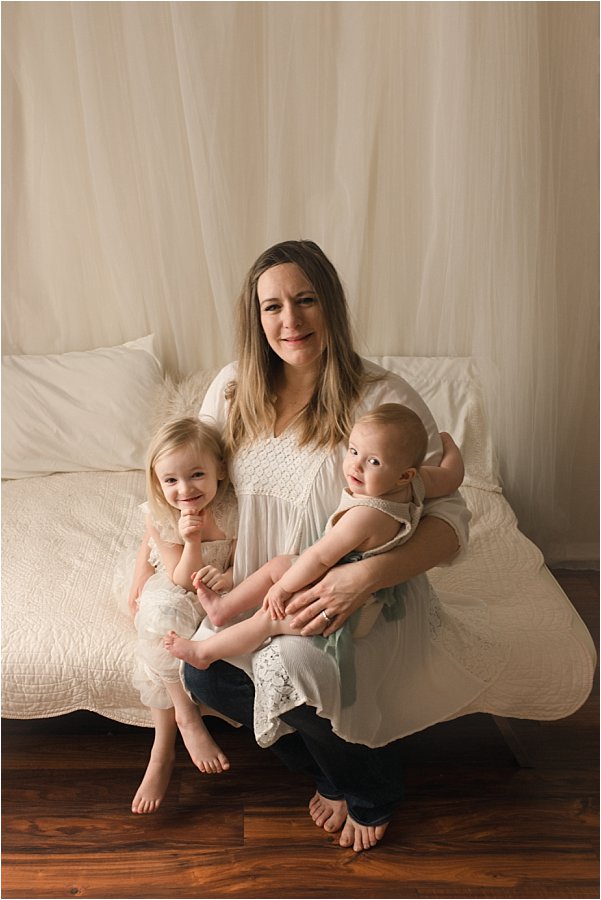 These mama and daughter cuddles are my absolute favorites from this session!

Emotional Simple Studio Cake Smash
Finally, we finished the session with a cake smash! Christine of Baking Sweet Scents makes a semi-naked cake for all of my cake smash session that's included in your session fee. Most clients opt for plain cream frosting, but Heather went super pink and girly for Reagan and I love it!

Interested in Booking your One Year Old Session?
Great! I'd love to serve you! Click here to tell me what your dream Classic Timeless One Year Old Photography Greer SC looks like!