Greenville SC Cake Smash Photographer
I love when my newborn clients choose me again as their Greenville SC Cake Smash Photographer.  Here's sweet Samuel at 6 weeks old.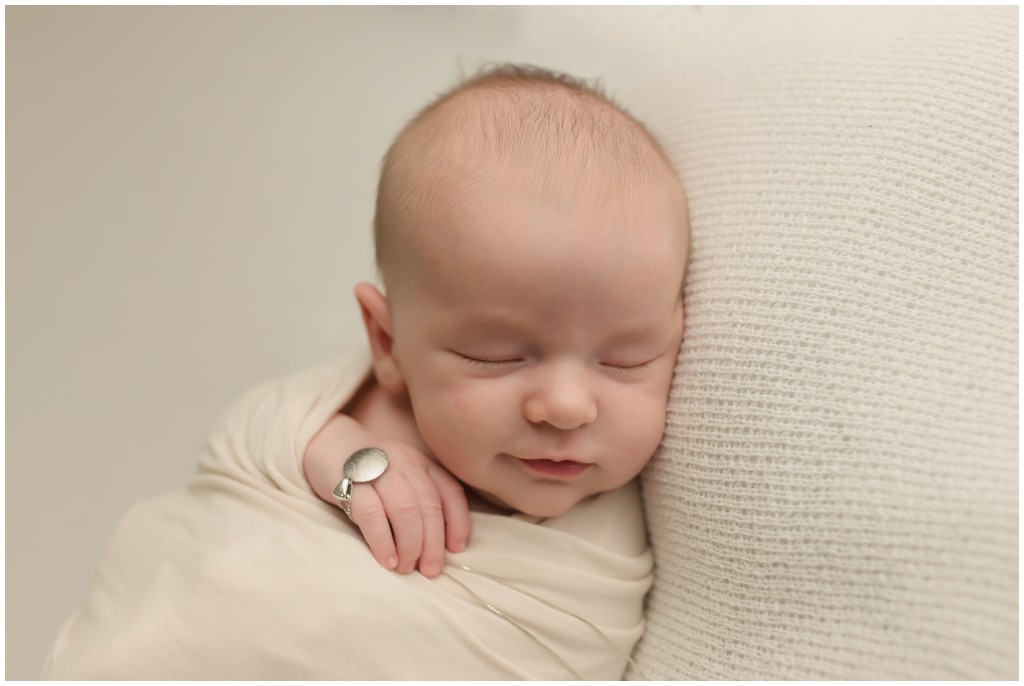 And here is Samuel at one year old.  His joy is absolutely contagious!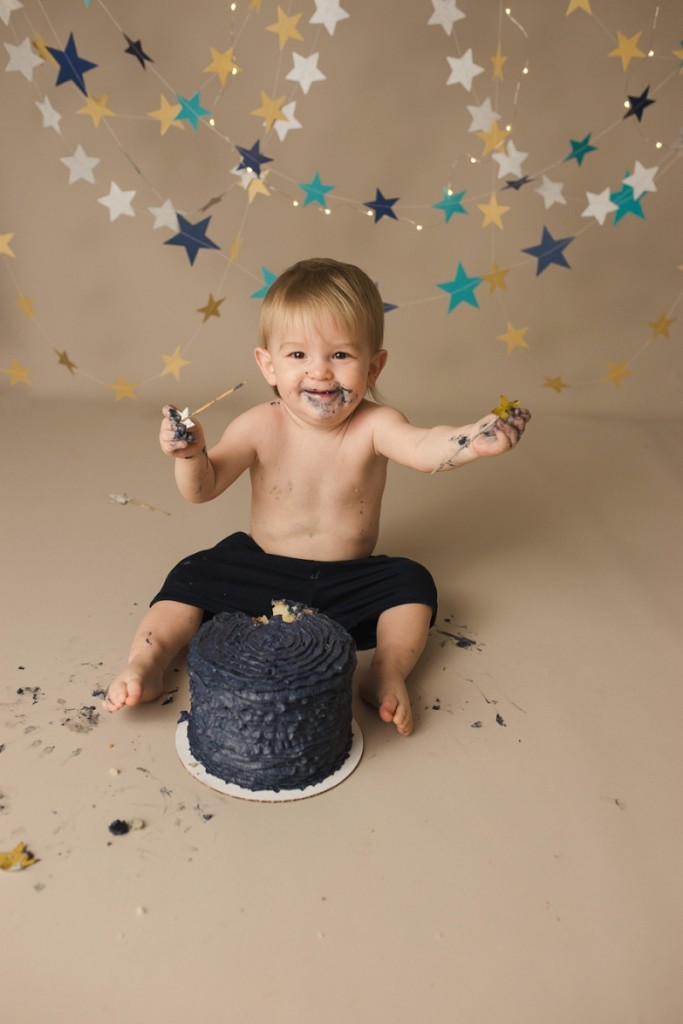 Samuel is an early walker which made him want to wander around the studio and touch all the things. But it also makes for some hilarious cake fun!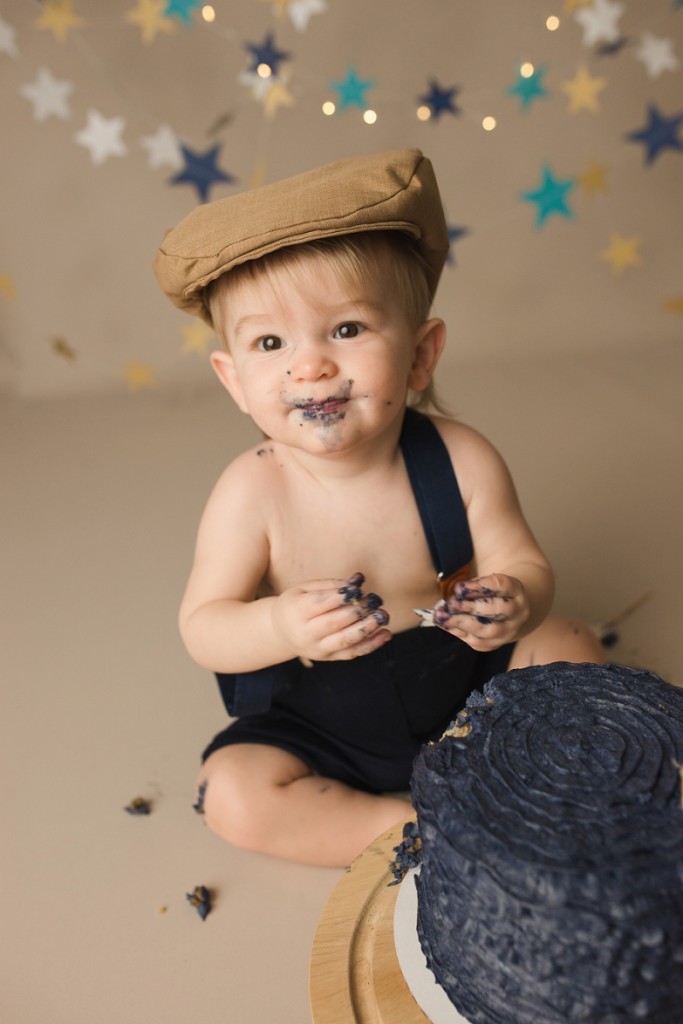 Christine from the lovely Baking Sweet Scents does all of my cakes and I loved how this one turned out!


And these fun paper banners and sweet fairy lights just made our time together that much more fun!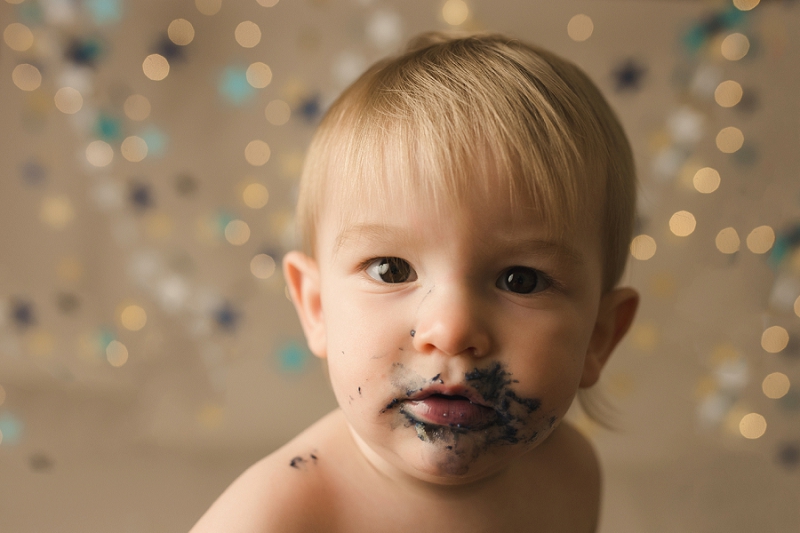 Of course, we just carried the decor over while Samuel took his post cake bath.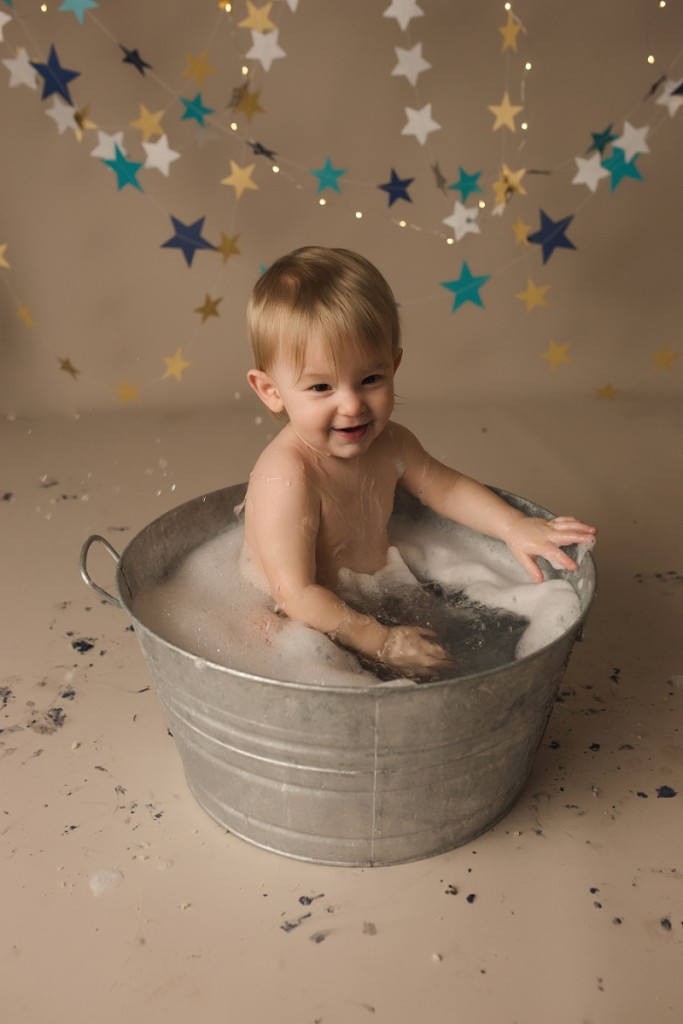 I always tell my one year old parents that their kiddos will likely cry through either the cake or the bath.  One year olds are developmentally working through separation anxiety (even with a parent in the studio!) and becoming aware of so many new sensory experiences each day. Cake frosting can sometimes cause tears, but so can a bath in an unusual location.  Samuel was the rare baby not phased by either new experience.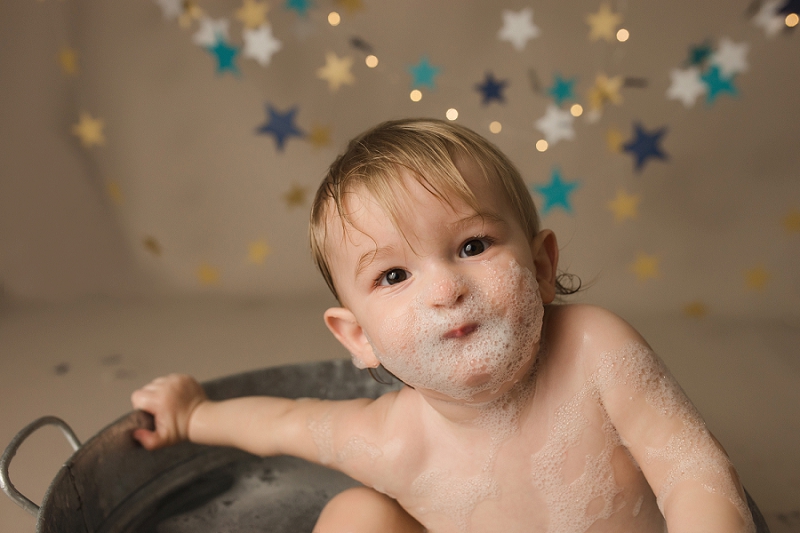 He loved the bath and I about died when I saw the Santa Claus beard he gave himself.  There was just so much enthusiasm!

However, all one year olds tire out pretty fast so by the time the end of our session neared, Samuel was just tired.
But, of course, a few snuggles from mama are the perfect thing to fix a small case of the grumpies.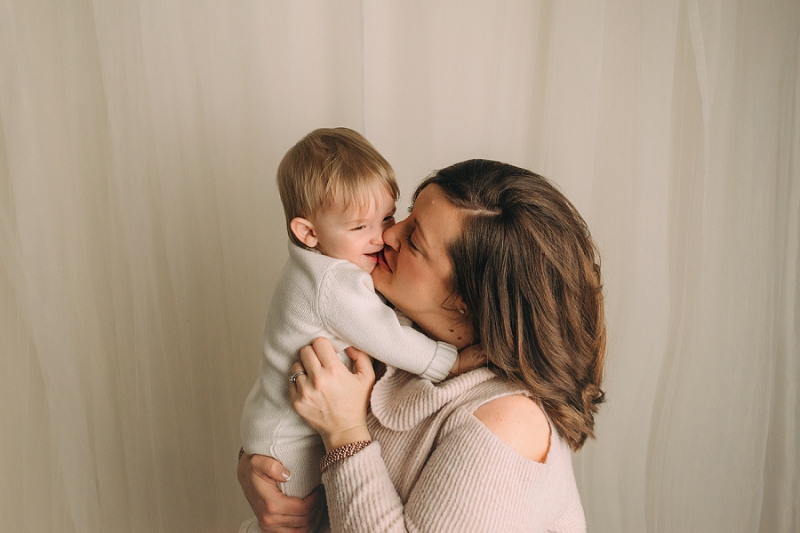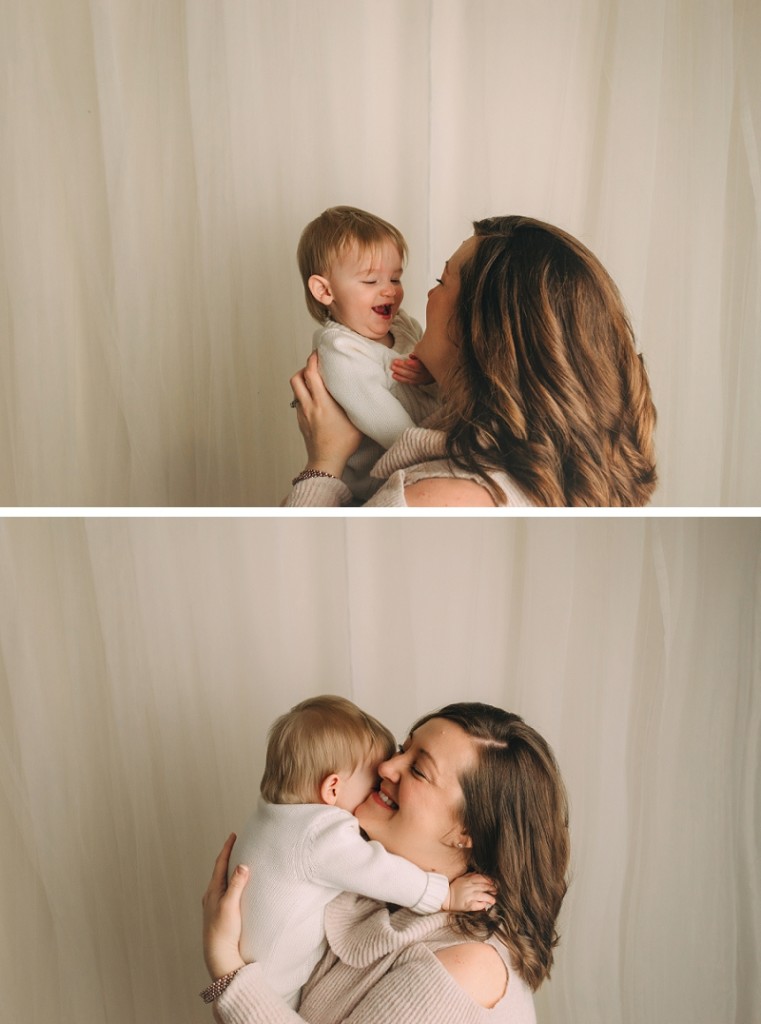 This mama series is one of my very favorite I've ever taken.  I'm such a sucker for the relationship between mother and child.  The joy and the growth they inspire in each other takes my breath away.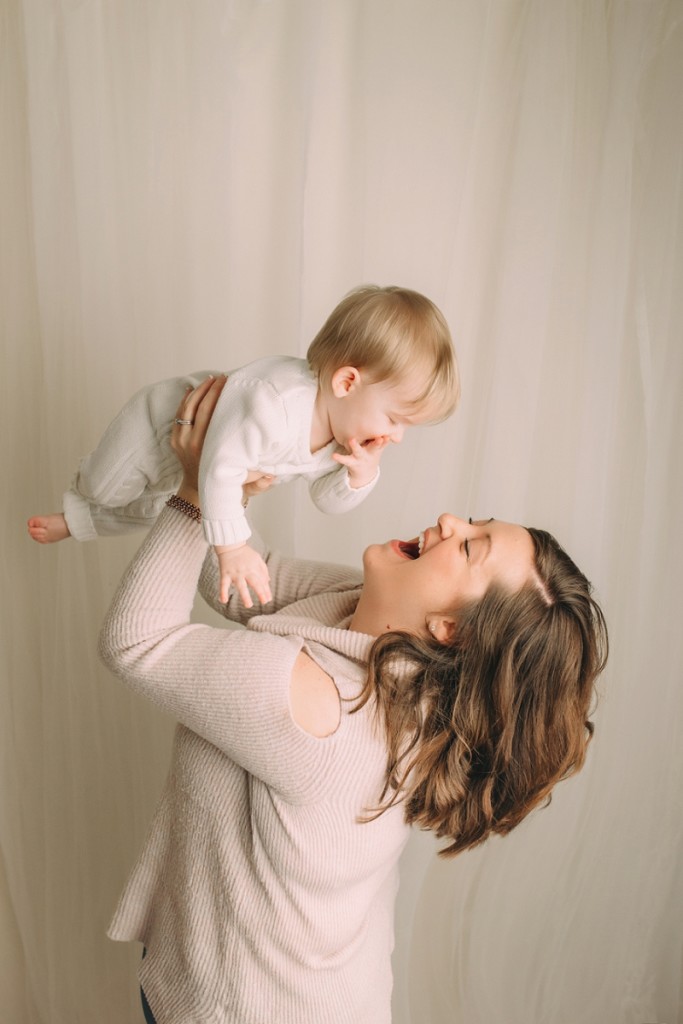 Looking to record your own little one's Greenville SC Cake Smash Photographer?  I'd love to work with you!  Shoot me an email and let me know what you're envisioning.