Greenville SC Simple Fun Studio Cake Smash Photography
I had a blast photographing Caleb and big brother Porter in this Greenville SC Simple Fun Studio Cake Smash Photography Session.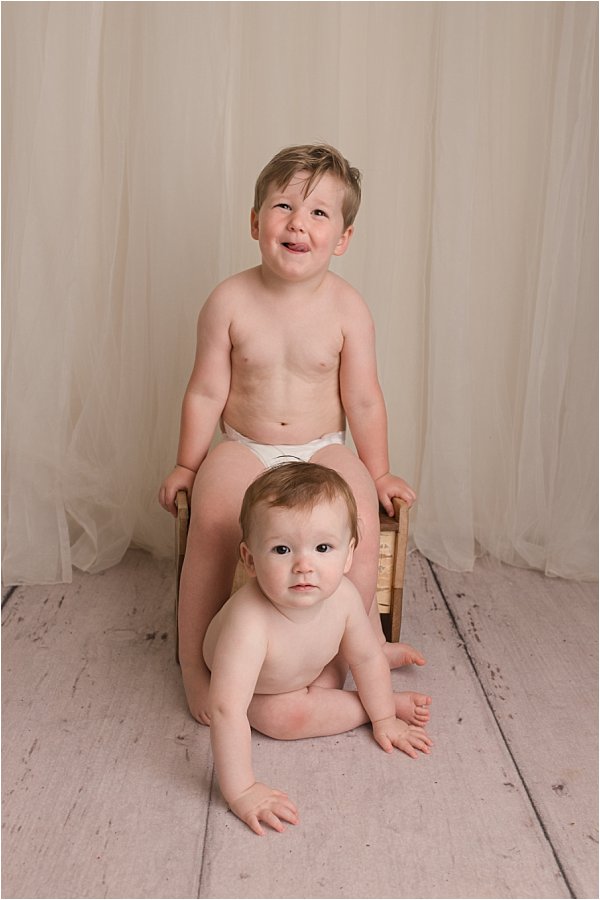 Porter and Caleb were like peanut butter and jelly. They are the best of friends and wrestling partners. I know this bond is one that mama Christine treasures.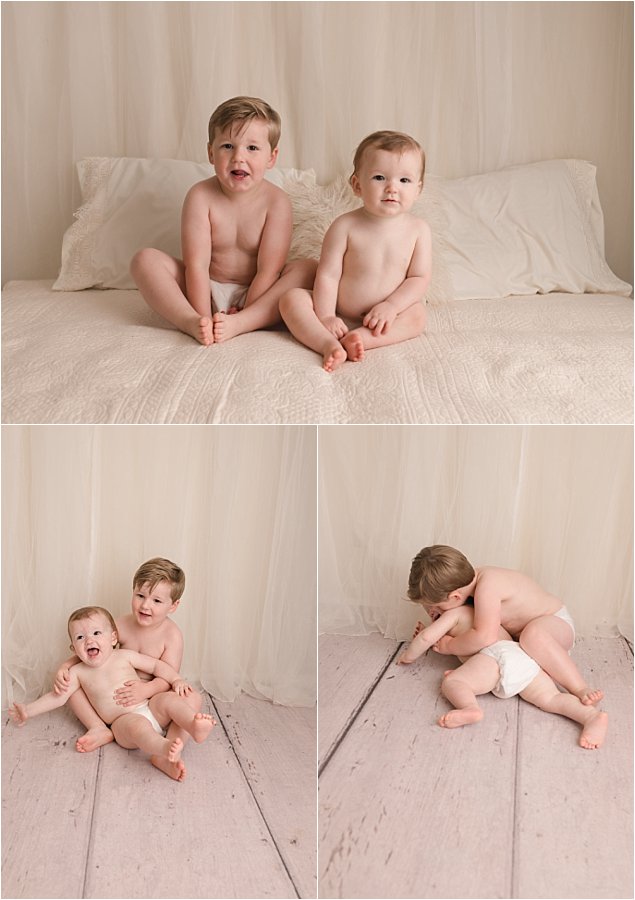 And it was so much fun to photograph their antics. I love how much fun Caleb is clearly having with Porter. Baby brother's have a special resiliency.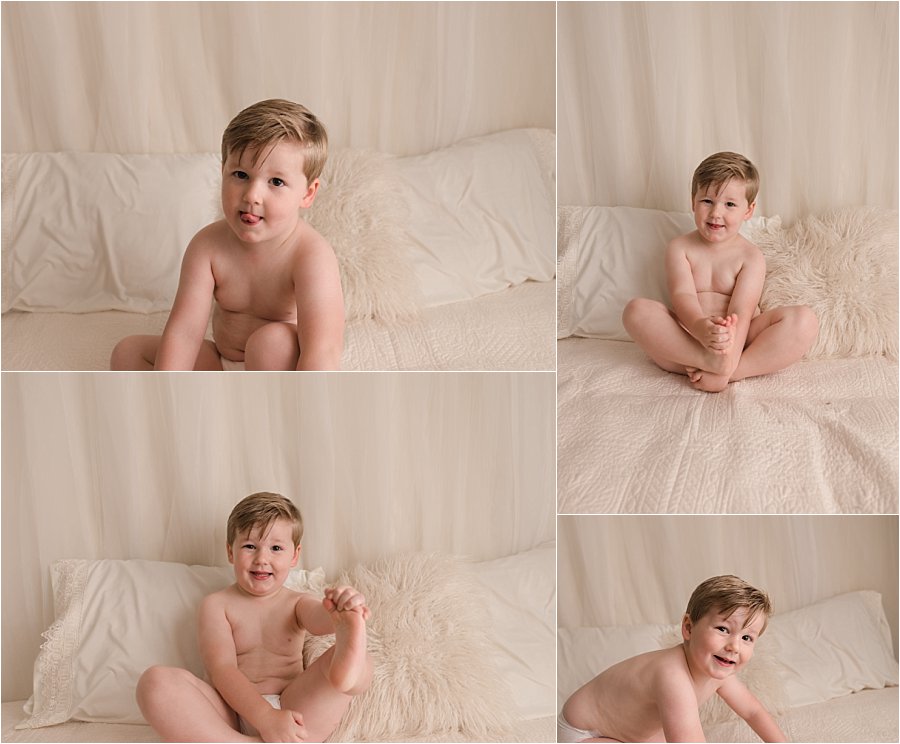 Porter made me laugh so hard with his antics.  He's just so full of joy. It was easy to see how loved he was and how much delight his parent's find in him.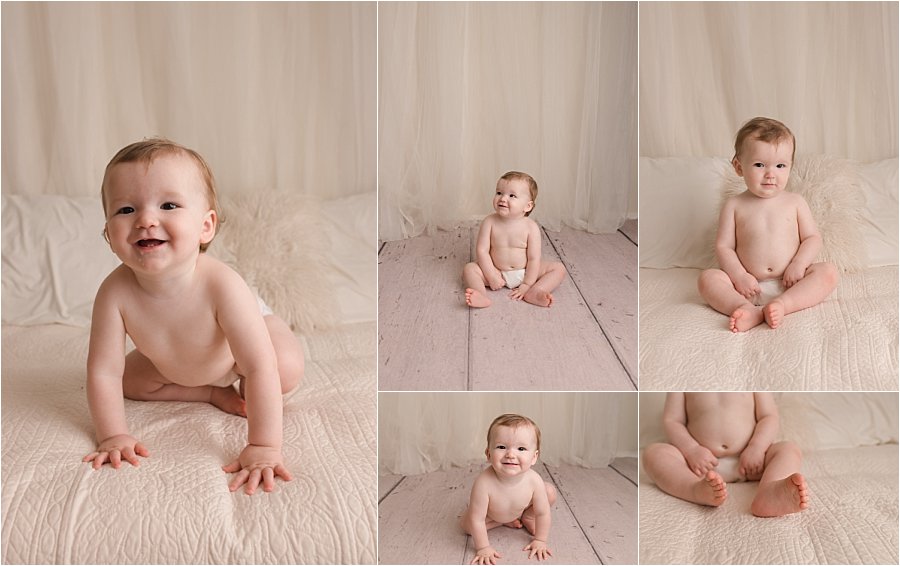 Caleb is a total ham. He couldn't get enough of the me.  He may have even tried to snatch the camera from my hand while enjoying a round of peak a boo!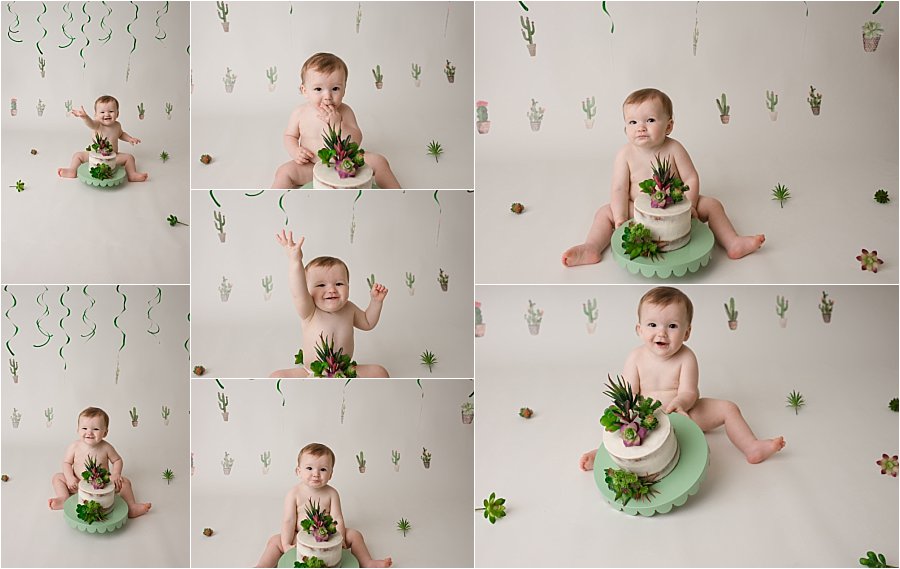 Christine requested a cactus theme to match Caleb's room and I loved the unusual request. The understated greens and succulents were so fun together.
Every cake smash session with me includes a simple backdrop like this and a cake from the amazing Baking Sweet Scents.  I love planning the session set with parents.  I also love being told a theme (cactus? boho? ballet? Mickey Mouse?) and creating a surprise for my clients.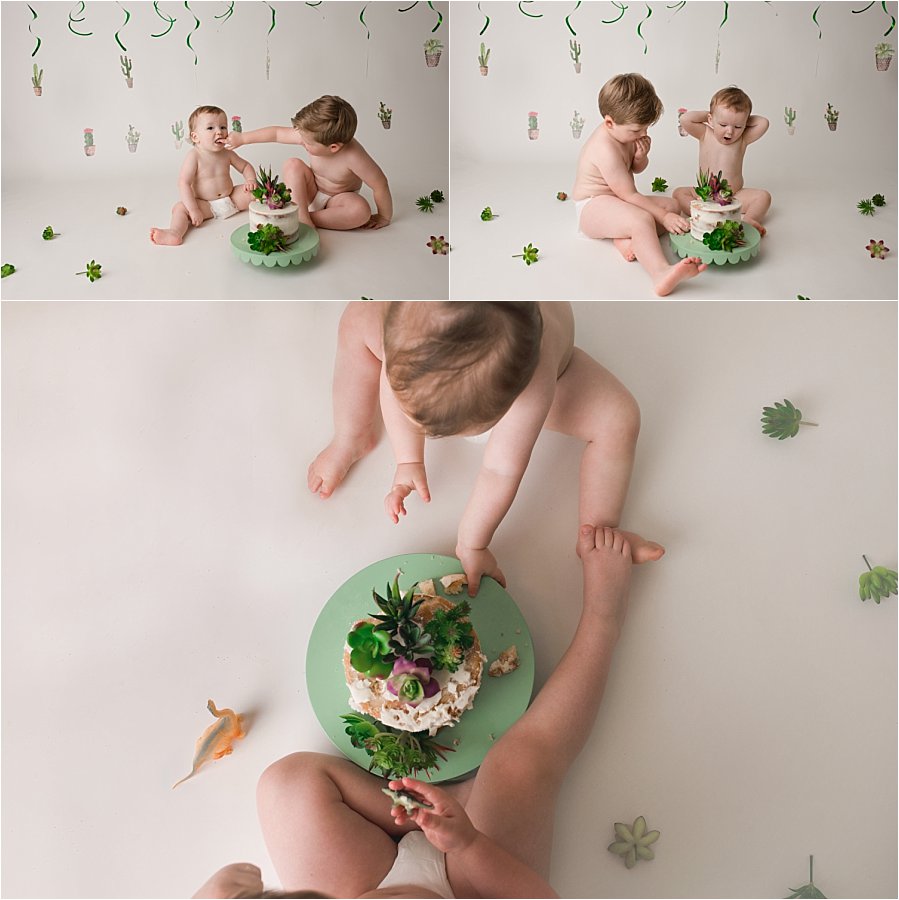 After Caleb had a chance to eat cake and Porter had played with his dinosaurs with daddy, Porter joined Caleb in cake destruction.  I actually still have one of these dinosaurs on my desk.  I meant to mail it with Christine's thank you gift, but forgot.  And everyday it reminds me to pray for these sweet boys.

I like to finish cake smashes with a bubble bath to rinse off and to catch a few more fun images. This progression is perfect!
And, yes, Porter joined Caleb too!  First behind the tub.  Then he jumped in, sending cascades of water all over the studio.  Mama and daddy were freaking out and I was LOVING it.  Look at this perfect joyful naughty face as mama rescued Caleb from being squished.  I was soaked and it was so worth it.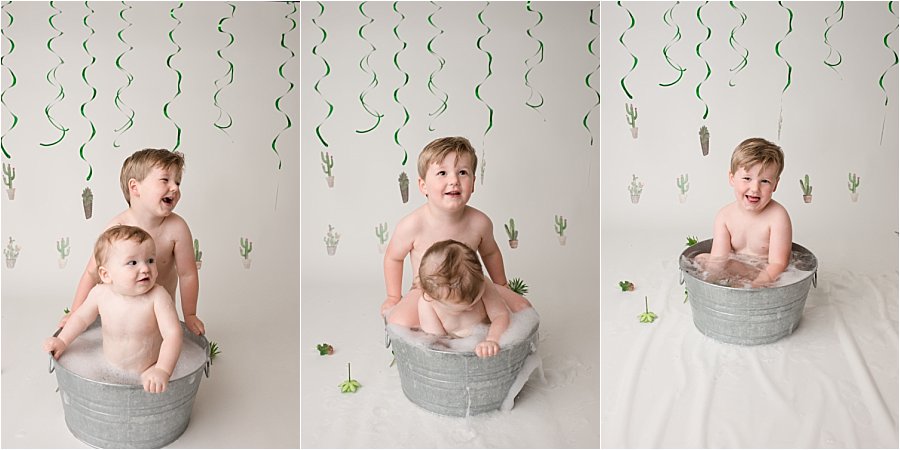 Do you want to capture your little one's first birthday with their sibling? I'd love to talk to you about your vision and help it become a reality. Click here to tell me about your Greenville SC Simple Fun Studio Cake Smash Photography dreams.