Greenville SC Twin Natural Cake Smash Photos
Remember twins Ford and Emerson?  These two little loves came for their newborn session.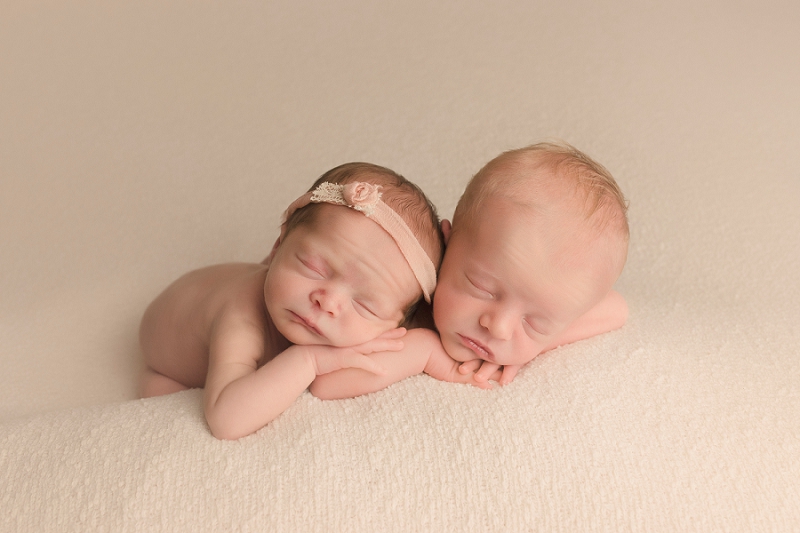 Now they're back for their Greenville SC Twin Natural Cake Smash Photos!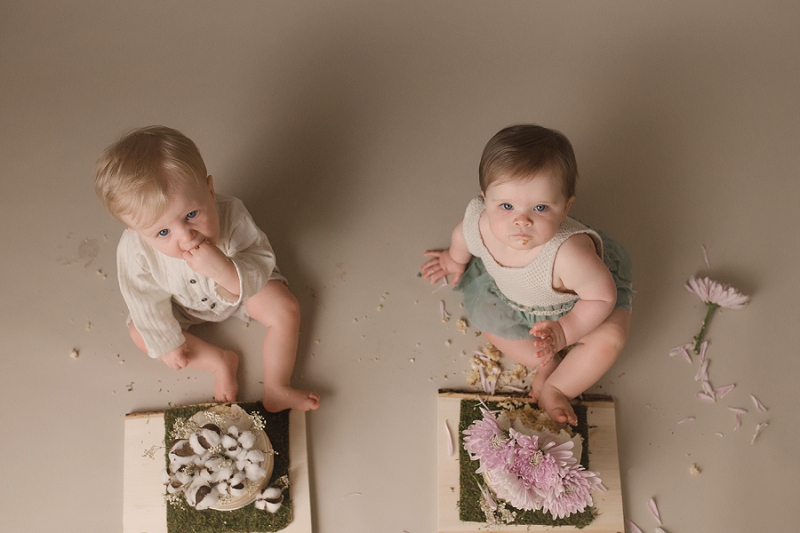 Jessica requested simple, neutral, and causal for their smash set up.  I have to admit, that is my favorite type of cake smash.  I love keeping things simple so that the focus remains on your sweet baby.
We grabbed some eucalyptus, some cotton, fresh dahlias, bark plaques, moss, and the cutest twin naked cakes from Baking Sweet Scents (Christine is the best!!!).  Add in the adorable outfits from Cora & Violet and we had the perfect simple set.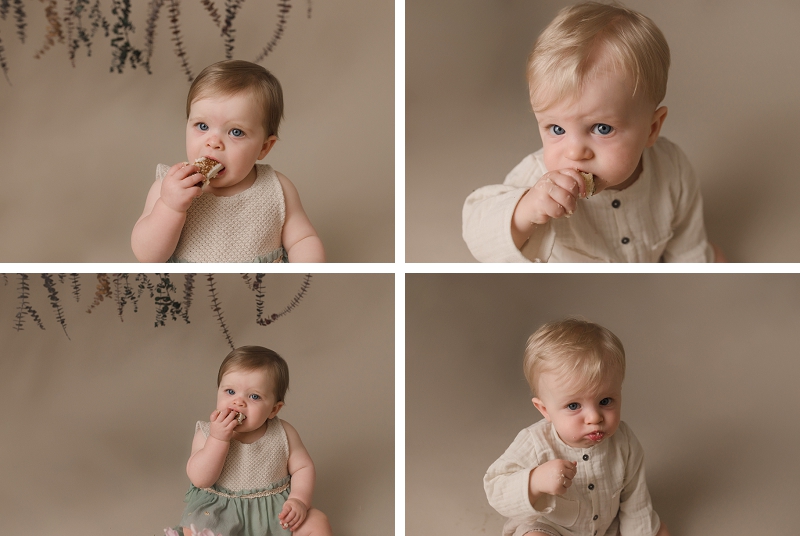 But even when you have the perfect set, babies may not destroy the cake.  And while we made a huge mess and had plenty of nibbles, these two remained pretty clean 🙂

However, just like adults, baby twins always think the cake looks better on the other side. I guess they'll soon learn that all cake is delicious!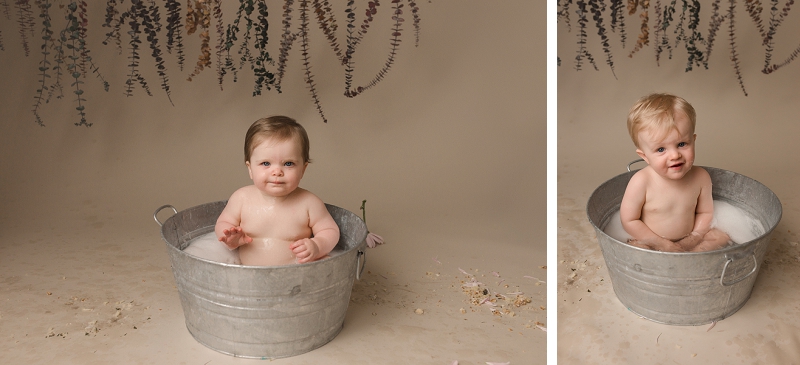 After we played in the cake we took some portraits in these sweet monogrammed rompers that mama had got for their party.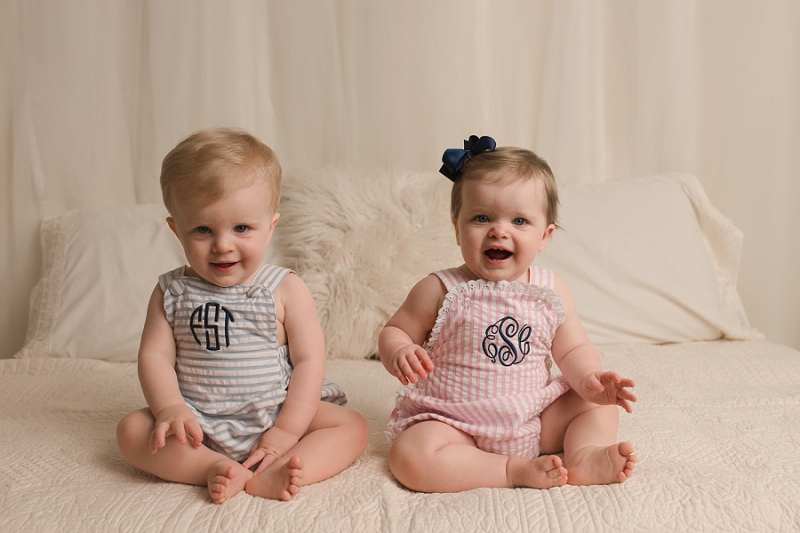 I'll let you in on a little secret: I did a Photoshop trick called a head swap on this photo.  It really is hard to get both babies to look and smile at a the same time.  One of them was blinking in this image so I used another image for that baby's face. This type of magic isn't always possible since the angles have to be the same, but when it is I always use it!

Jessica,  you and your husband have done such an amazing job conquering the difficulties of the first year with twins. You've done so with grace and a sense of humor intact.  So much humor that you picked the twin hulk smash images for your final gallery!!! I love it!
As you go into the year with double the no's and twice the feet running in opposite directions, may you keep that humor.  It's so hard, but I promise their sweet twin bond and your joy over them will be sweeter each and every year. It's worth it.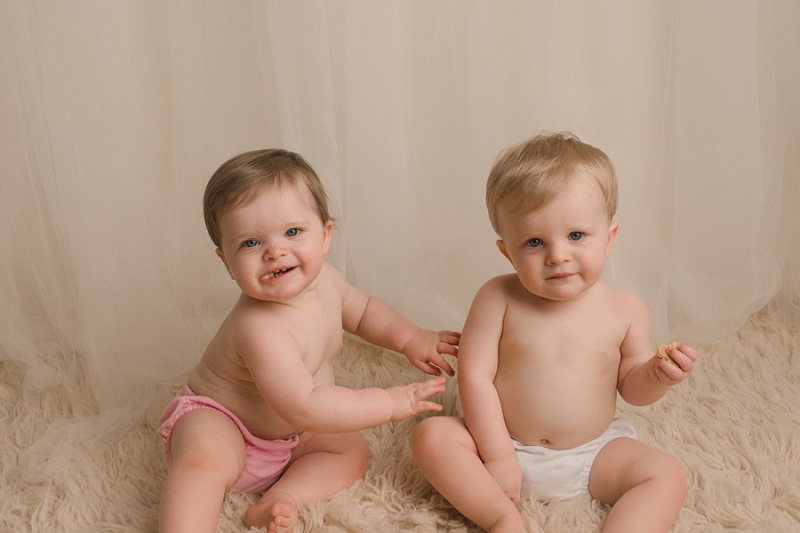 Looking for a simple cake smash for your twins or singleton? I'd love to serve you. Contact me today with your vision.