Retro Picnic Girls Cake Smash Photography Greenville SC
I was so excited about Kalyn and Robert's request for Magnolia's Retro Picnic Girls Cake Smash Photography Greenville SC!  Kaylyn and Robert vlogged their session at the studio.  So if you'd like to see a behind the scenes of a cake smash session, click here.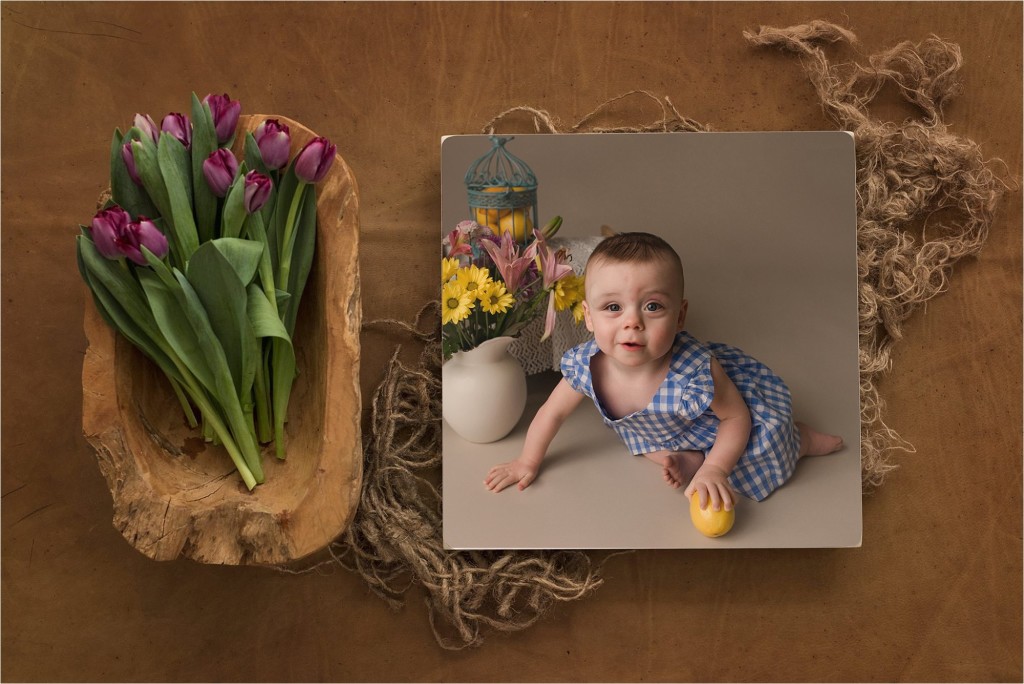 When Kalyn mentioned a retro theme to Magnolia's images, my first thoughts were FLOWERS.  Lots of flowers. lemons, and strawberries.  I had fun to creating this little scene for the portraits before the cake smash.  However, I had more fun watching Kalyn and Robert's miracle baby crawl through the set at lightning speed.  With her early arrival and extensive NICU stay, seeing her move that fast daily has to be sheer joy!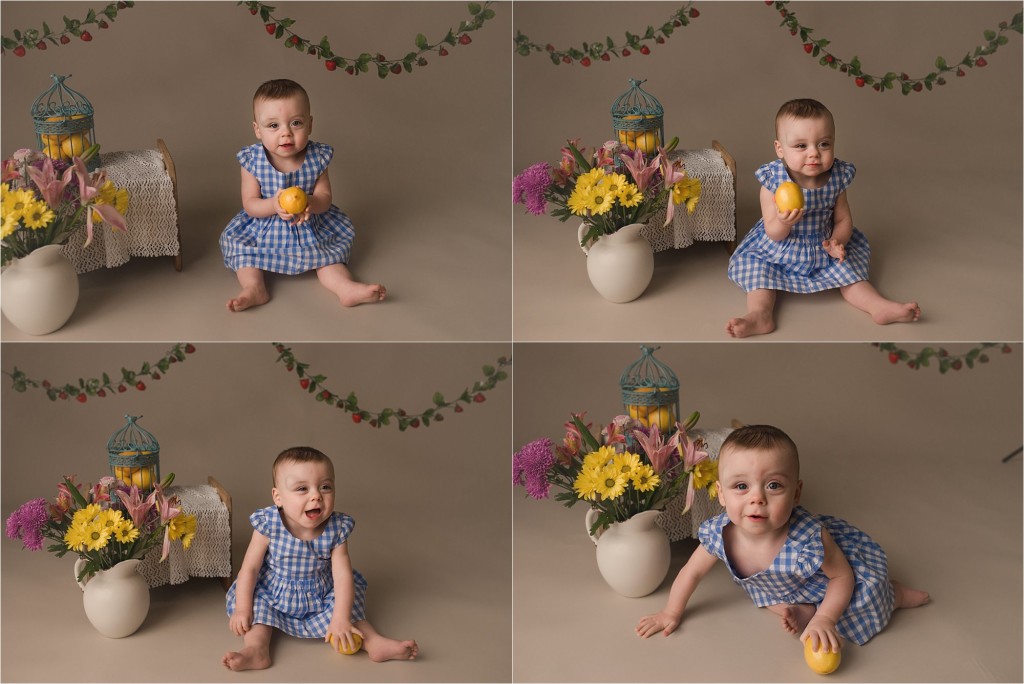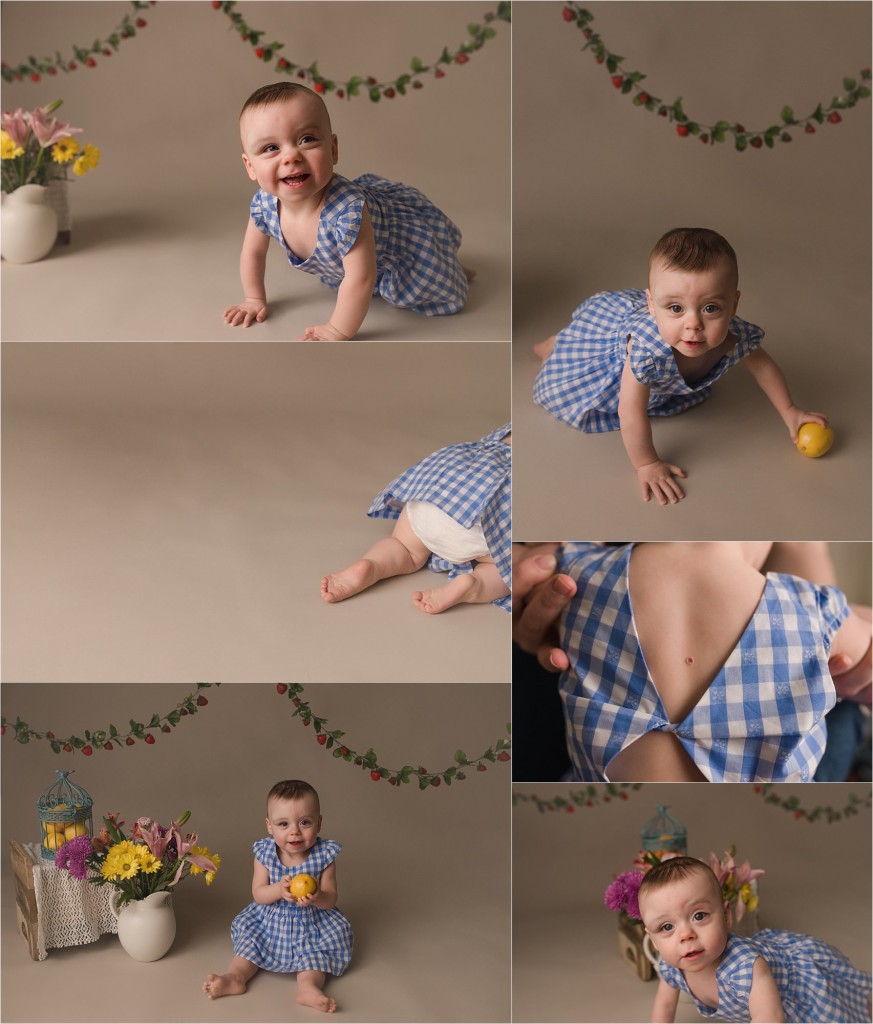 For the smash portion of the session, Christine at Baking Sweet Scents created a special order dairy free blush frosted naked cake.  It was beautiful!  I decorated it with a bit of lace and some purple ribbon and strung up a magnolia banner. Your cake and simple decor are included in your cake smash session fee.  I love collaborating with you and Baking Sweet Scents to create something that's perfect for your vision.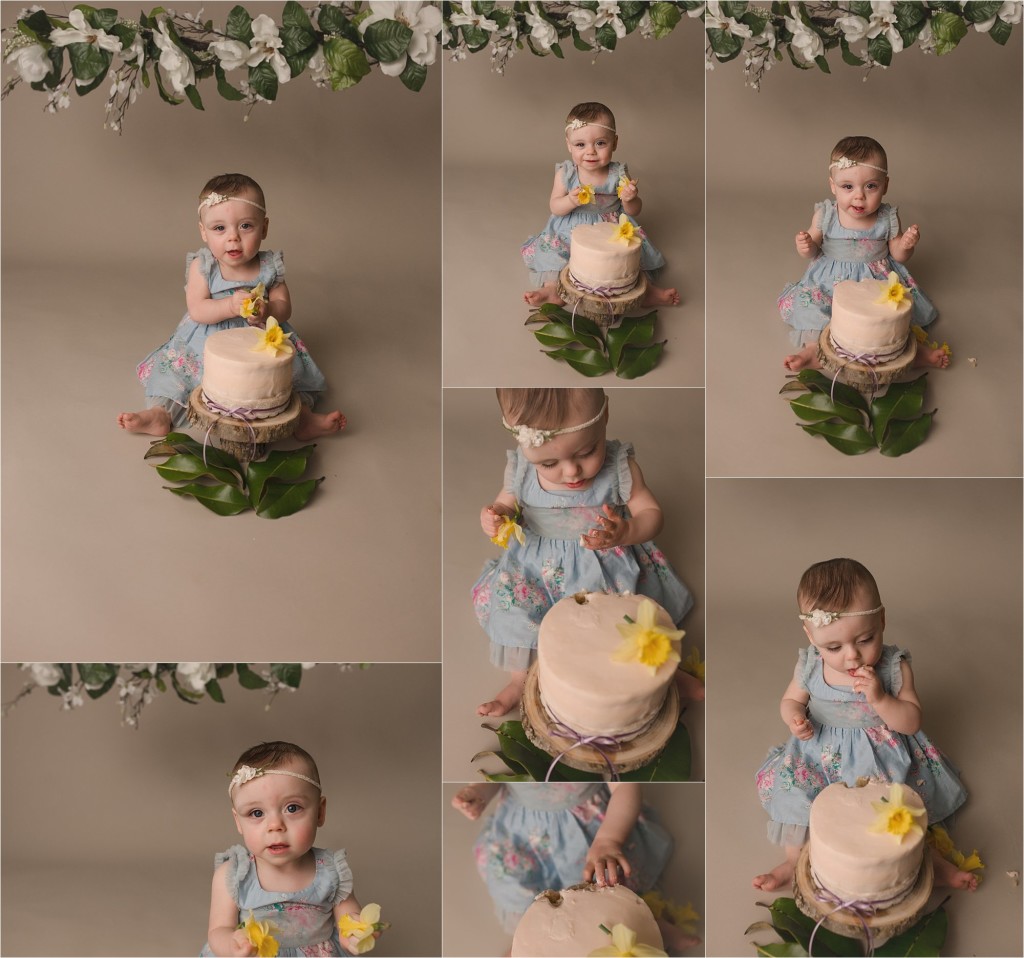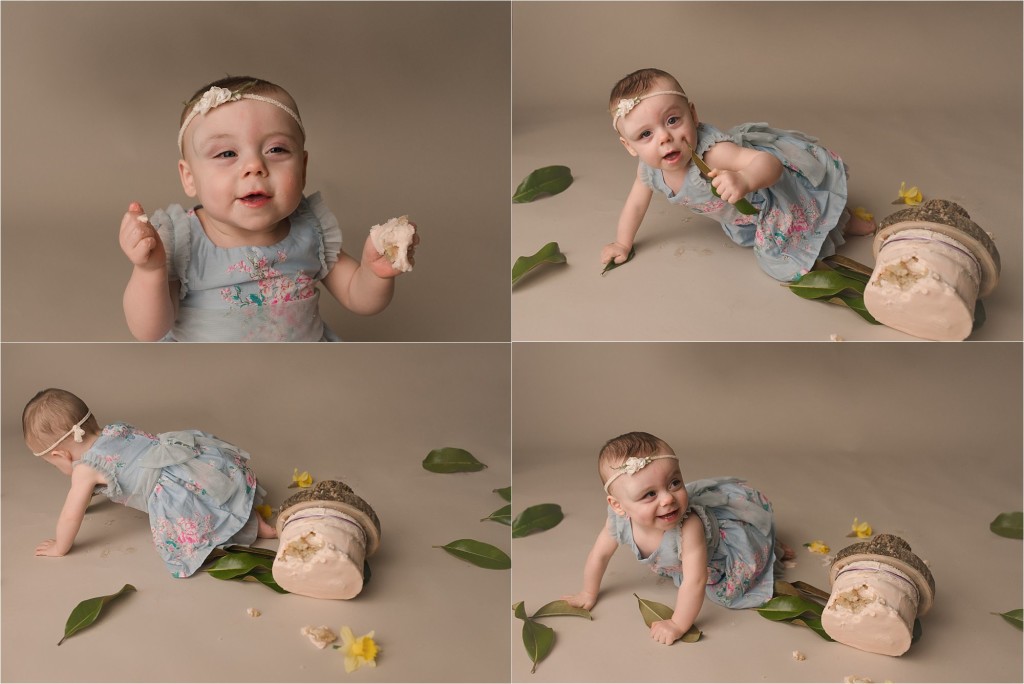 After cake, babies are invited to take a bath.  For some babies, it's just necessary before they get back in a car seat covered in frosting.  But for all babies, it's an opportunity for a few more photos before they go home.  Magnolia LOVED the bath more than the cake as you can see.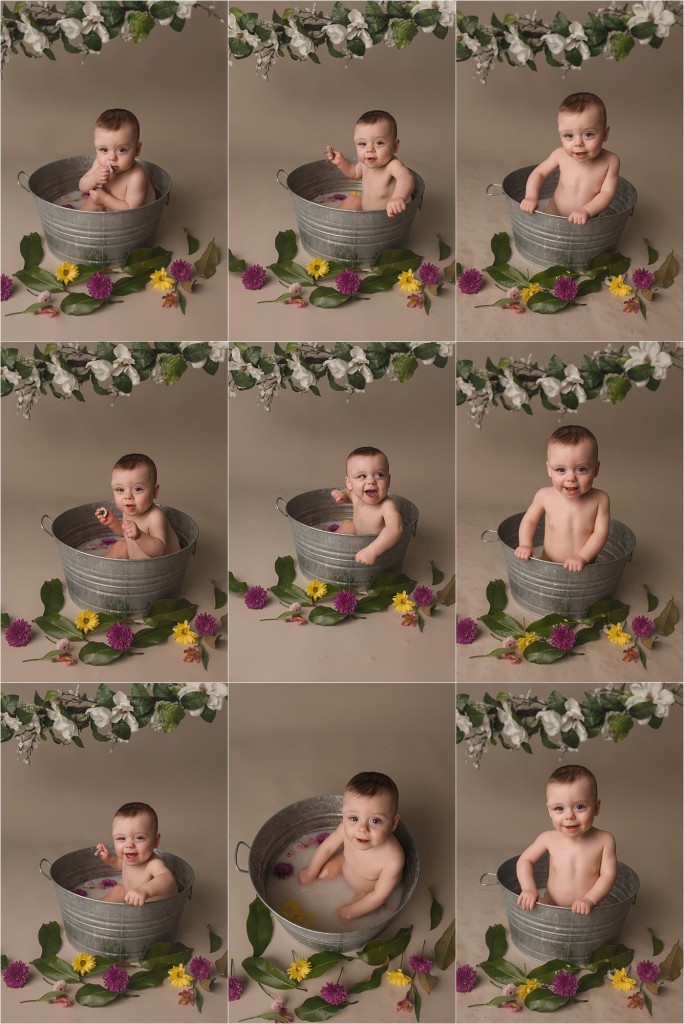 Tonight, Kalyn and Robert's story of infertility and pregnancy will be featured on UP TV's Expecting.  Click here and here and here to see some preview videos.  I hope you'll tune in!
Looking to book your own cake smash session?  Maybe a Retro Picnic Girls Cake Smash Photography Greenville SC?  I'd love to be considered to create a special set and special memories for your family.  Click here to contact me.