Simple Dreamy Cake Smash Photos Greenville SC
I fell in love with the B family the instant Kayla inquired for these Simple Dreamy Cake Smash Photos Greenville SC. Kayla's biggest question was "Ella never sits still. She's a mover. Will it be worth it to even try to get these photos?"  YES!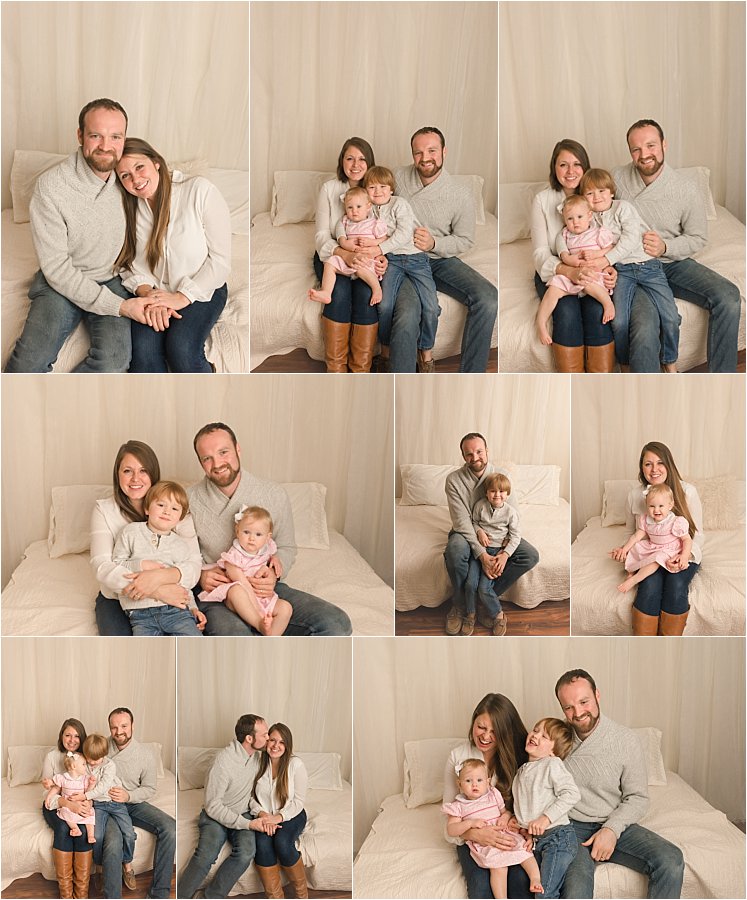 It might look like cake smash pictures are all sitting still cute docile babies, but that's just not true. Each cake smash session is a like wrangling a whole frosting covered zoo!  There will be running, crawling, crying, baby chase downs, and, yes, FROSTING everywhere when we're done. I even have to clean my camera after each cake smash session!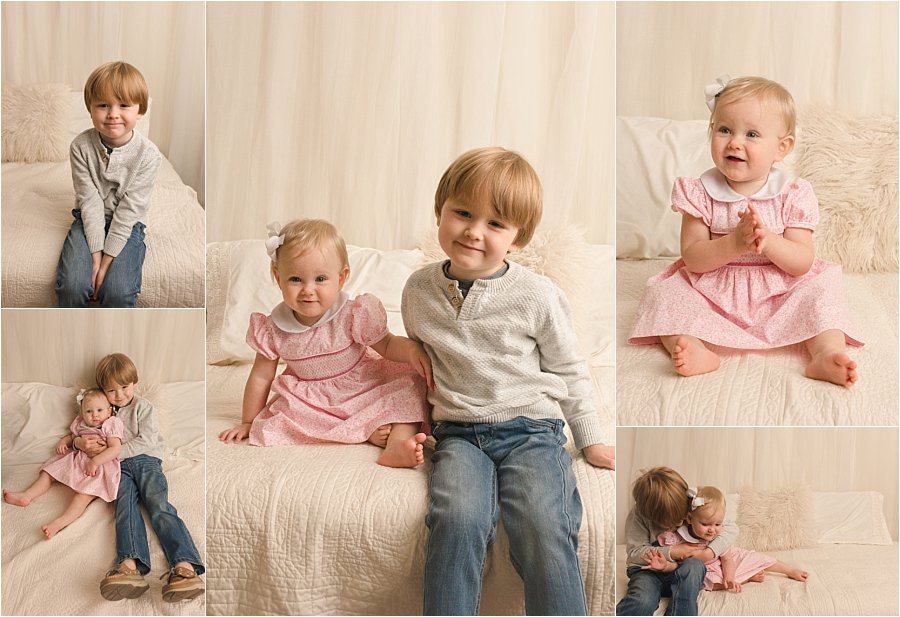 Ella behaved just as Kayla anticipated.  But I have a plan for active babies.  When they first arrive, one year old are a little cautious. They tend to cling to their parents and stare curiously around. This is when I take family and individual photos on my bed.  When babies start trying to crawl off the bed, it's time for cake!
I also keep mom and dad super close to baby at all times so they feel comfortable. One year olds have some stranger anxiety that's perfectly normal so I recommend to my parent to bring clothing that's comfortable to move in especially during the frosting extravaganza.  And Ella did not disappoint on frosting!  There was frosting all over mom, dad, me, the little bookshelf, and even my exit door!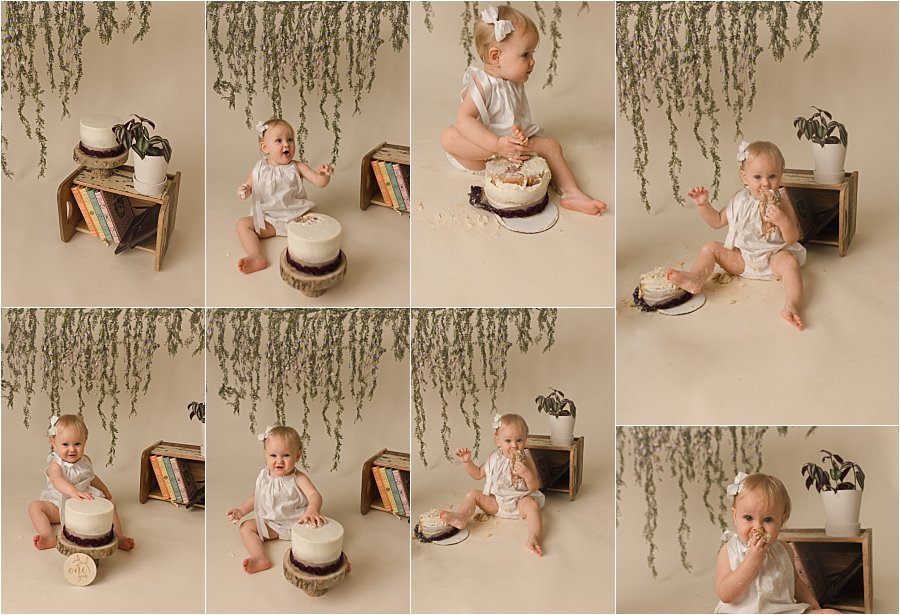 I mean look at this mischievous face! Baking Sweet Scents' semi-naked cakes (that I include with your session fee) are just this good!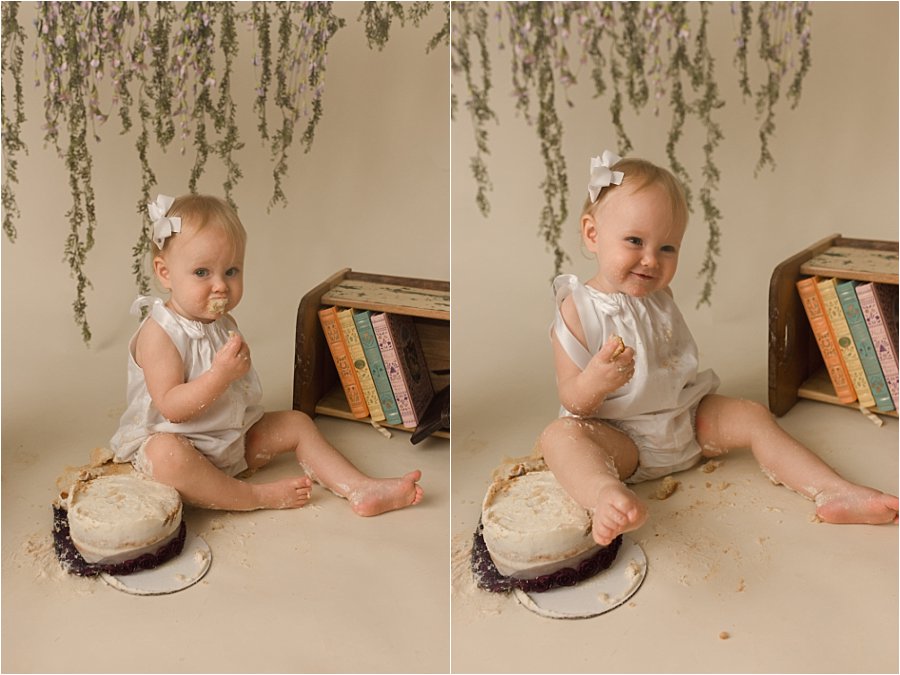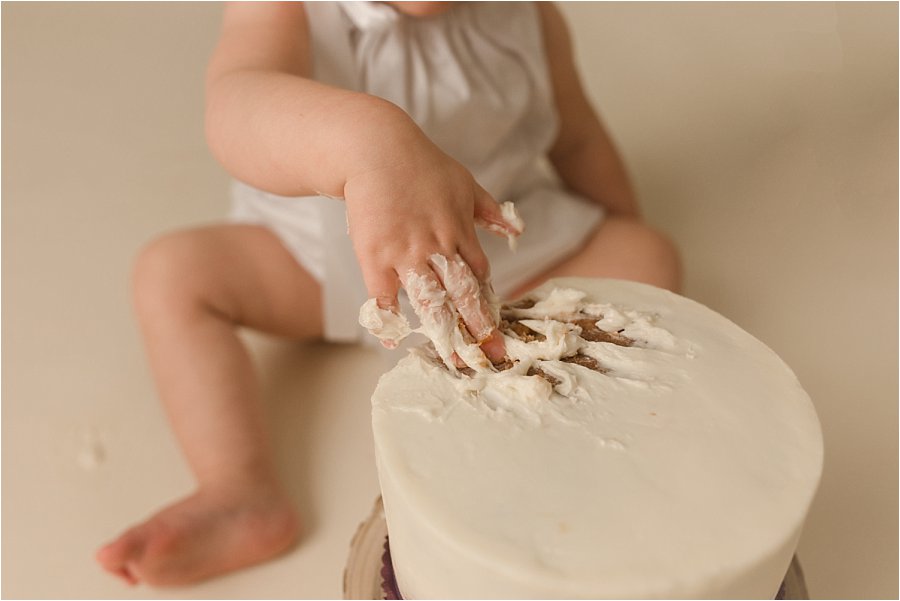 Finally, when your baby starts to get bored with frosting, I finish the session in a bubble bath.  I often say that one year olds typically cry either during the bath or during the cake, but rarely during both.  Ella cried during neither, but she was clearly a little high on frosting!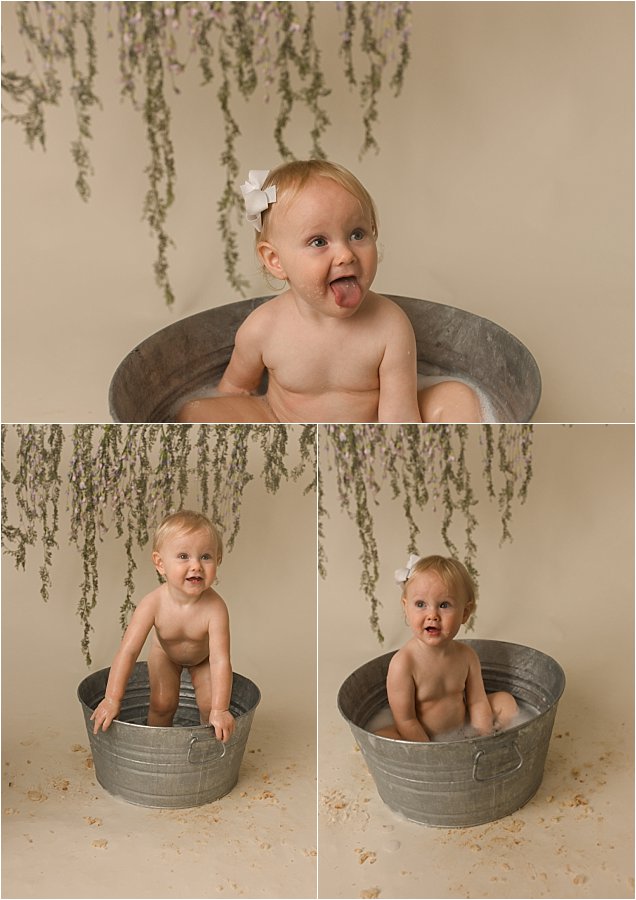 Looking to book your own cake smash for your baby? I'd love to hear your vision.  Drop me a line about your dream photography session by clicking here.