Simple Rustic One Year Cake Smash Photography Greer SC
It's not everyday your baby turns one years old so treat her to Simple Rustic One Year Cake Smash Photography Greer SC. I provide wardrobe and pre-assembled backdrop options as well as a cake for your session. Click here to inquire about booking your session. Then, scroll down to read about the adorable Nalani's time in my studio.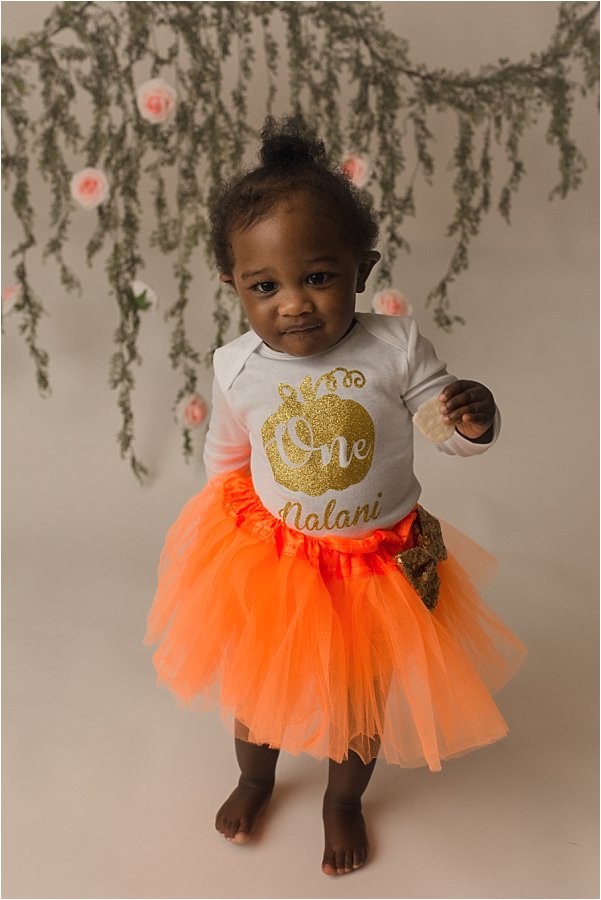 Nalani's mama brought this sweet outfit to the session. It's so fun when client bring something of their own for the portraits before cake.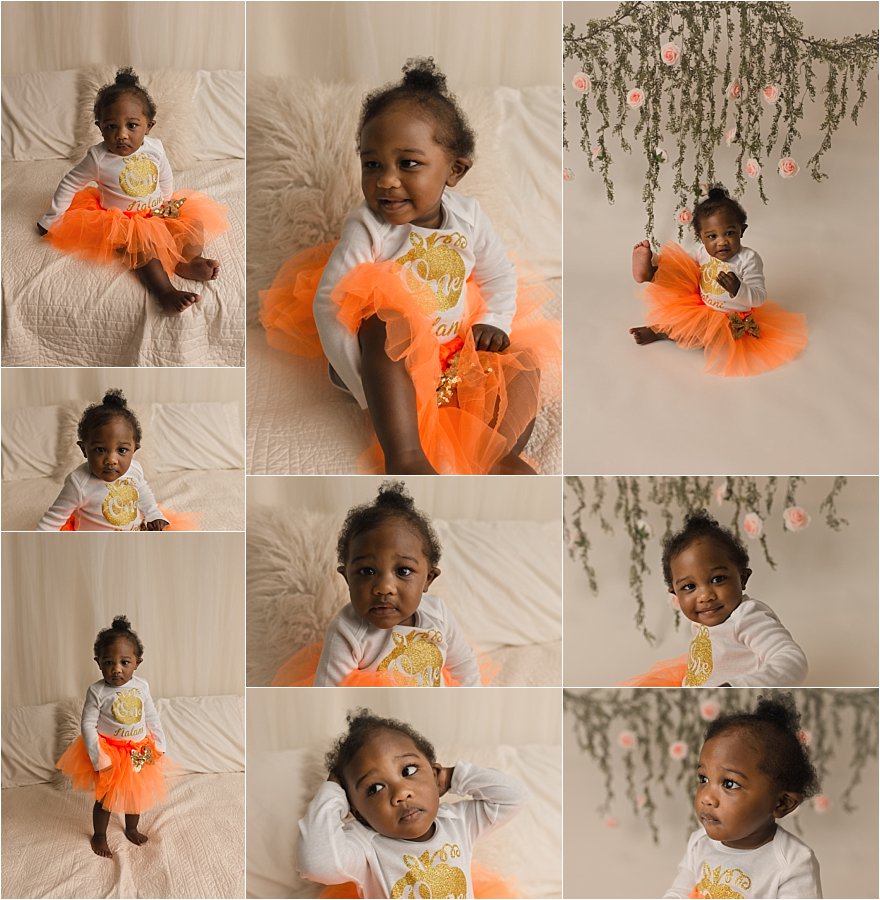 I loved these special portraits of Nalani and her Mama Tia. Tia is a single mama working hard in EMT school. Together these two women are proving to each other that they can do anything with a little hard work and each other to provide encouragement. Tia amazes me.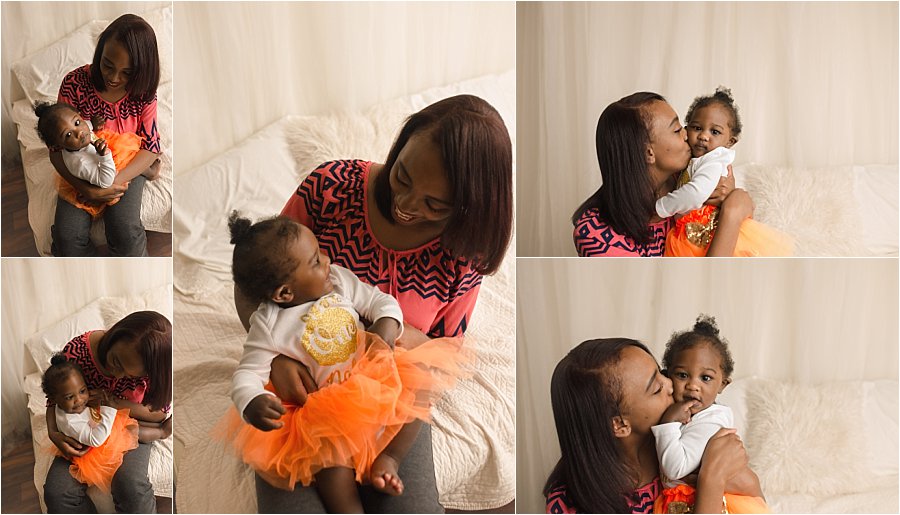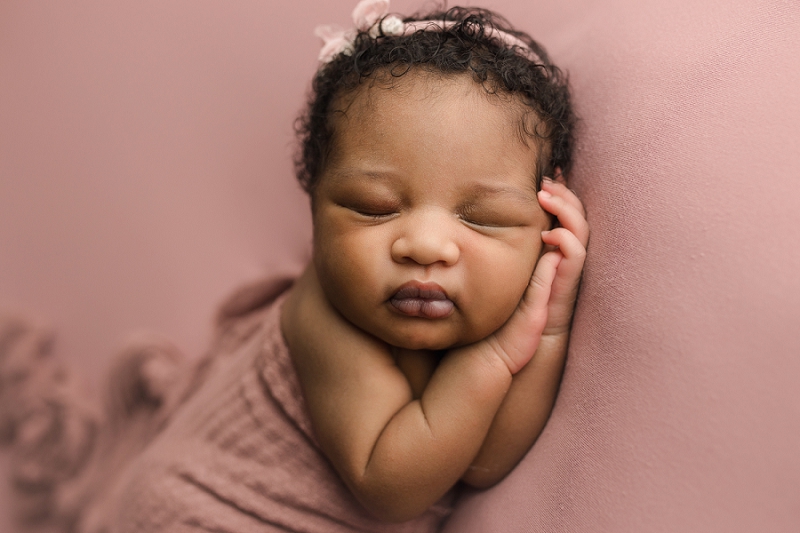 I was so excited to have Nalani back in the studio. You can see her full newborn session by clicking here, but here's a little peek at her a year ago.  I loved this mauve wrap and headband from her first session and couldn't resist carrying over the theme with an outfit that matched. Won't these be an amazing collage on the wall? The outfit and wrap are both part of my studio wardrobe and were purchased from the amazing Avonli Baby.  I love providing my clients quality items for their portrait sessions.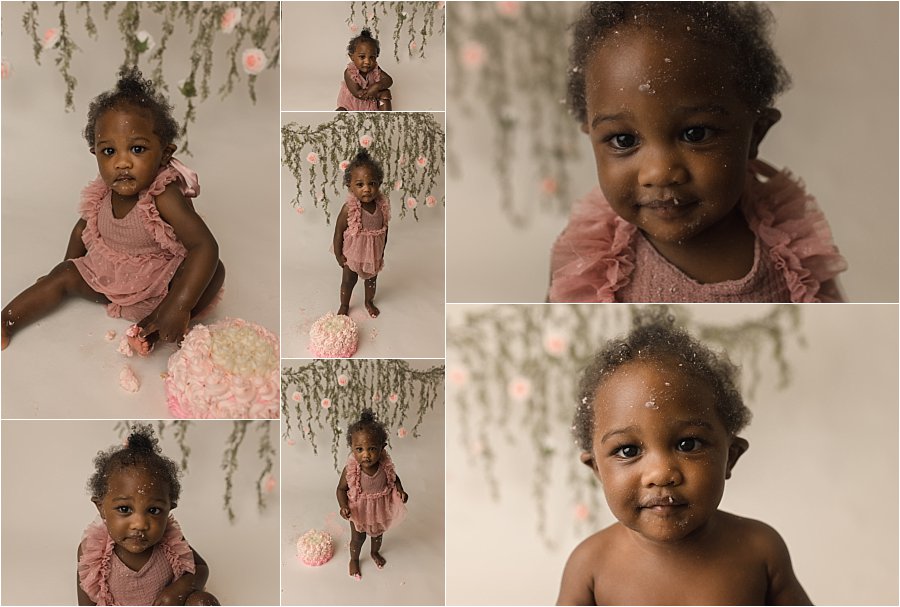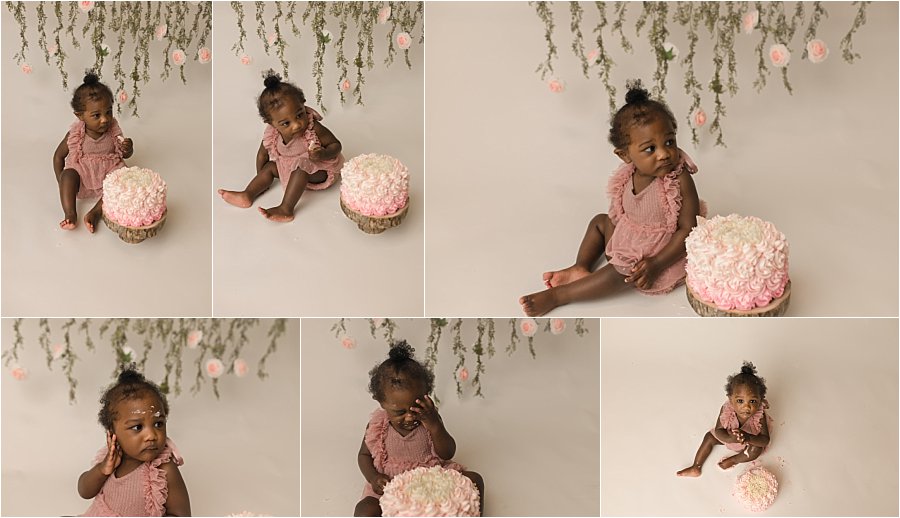 I tell all my one year clients that their baby will either love the cake and hate the bath or hate the cake and love the bath. Rarely I have a baby who loves or hates both… but generally they love one best. Nalani was definitely more into her bath. I love that the bath gives us some more opportunities for sweet images while giving an active one year old something familiar (water!) to play with.