Simple Timeless One Year Cake Smash Photography Greenville SC
I so prefer Simple Timeless One Year Cake Smash Photography Greenville SC because I want your baby to be the star of the session. Cute sets and themes are fun, but I'd rather showcase the natural beauty of your child.  I want to focus on the faces, the emotions, and the experience of eating cake and playing in a bath.  I want you to look at the images and immediately feel how you felt with your baby was one years old.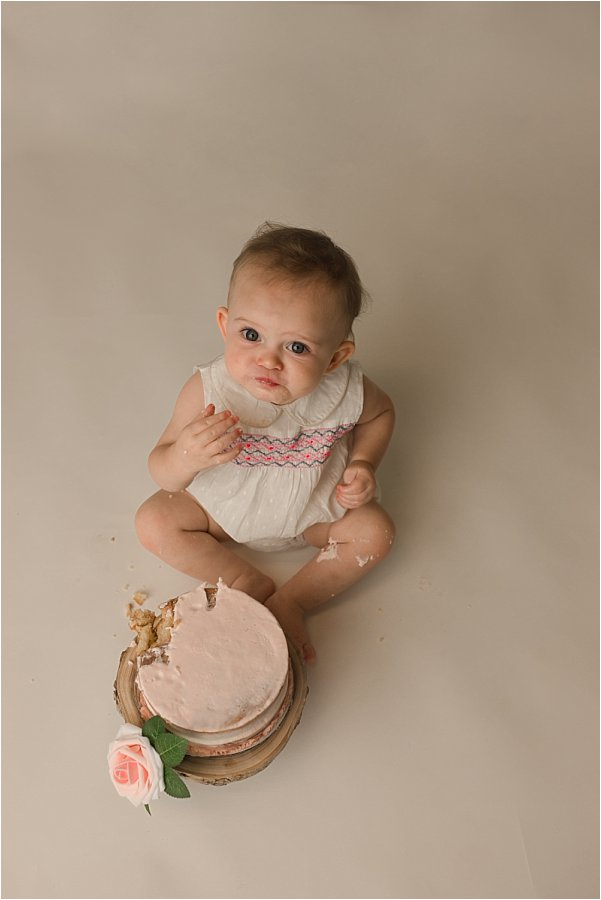 That's why I adored everything about Stella's cake smash with her big sister Lucy and mama Patty.  Watch this short video to see all of the images from this session.  Then, scroll down to see my very favorite images.
Stella is Patty's self titled "wild child."  Stella approaches life with a sense of adventure and lacks an accurate danger sensor.  She climbs things. Stella gets into mischief. She keeps up with big sister Lucy just fine, thank you very much!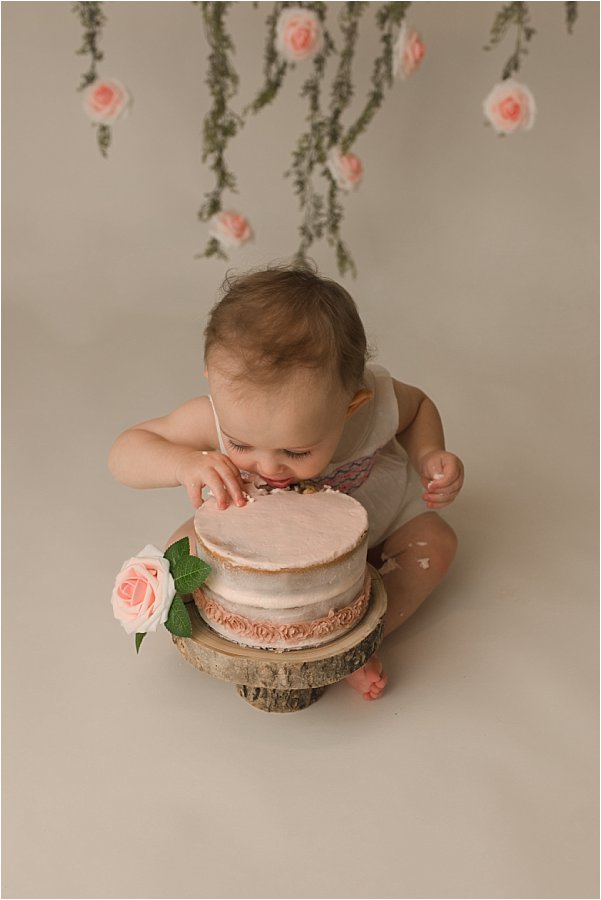 For that reason, I feel like the above image is everything Patty loves about Stella. Christine at Baking Sweet Scents bakes my cakes with prayers and love; a simple cake is included in your session. This beautiful semi-naked blush cake compliments the simple and timeless feel of Patty's wishes and wardrobe choices for Stella.
However, Stella's personality shined during the whole session.  Do you see her adventurous spirit in this fun sampling!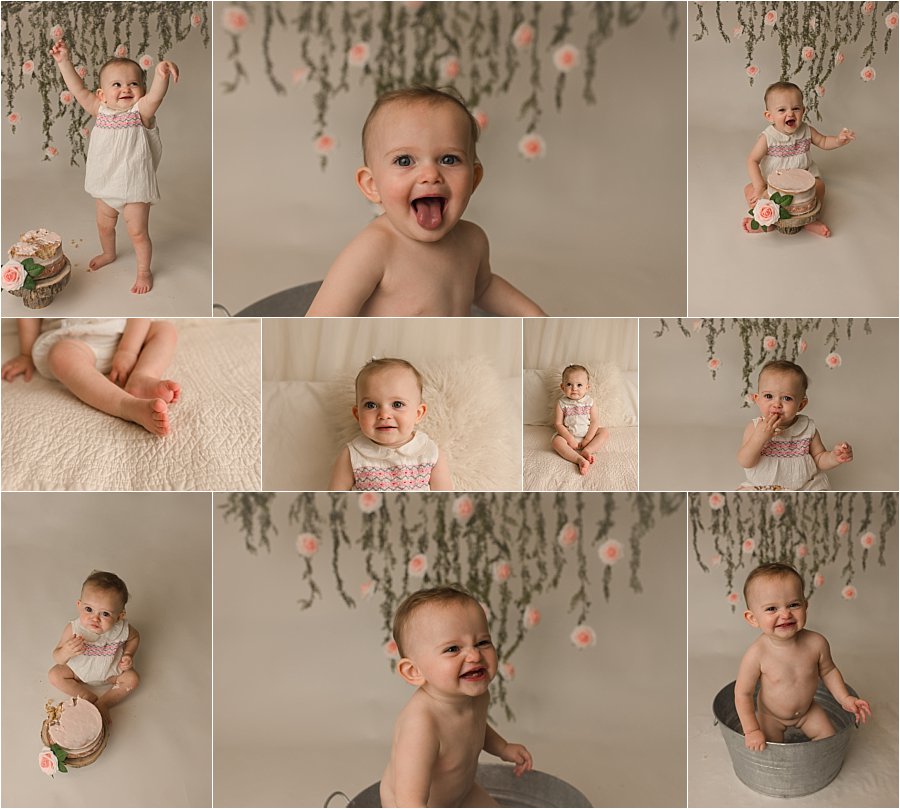 I also really loved including big sister Lucy in the session.  Sometimes we get so caught up in our youngest that we forget that their sibling is part of the joy too.  Patty wanted to capture both girls and I love the results.  Don't worry, Lucy got to eat the left over cake, too!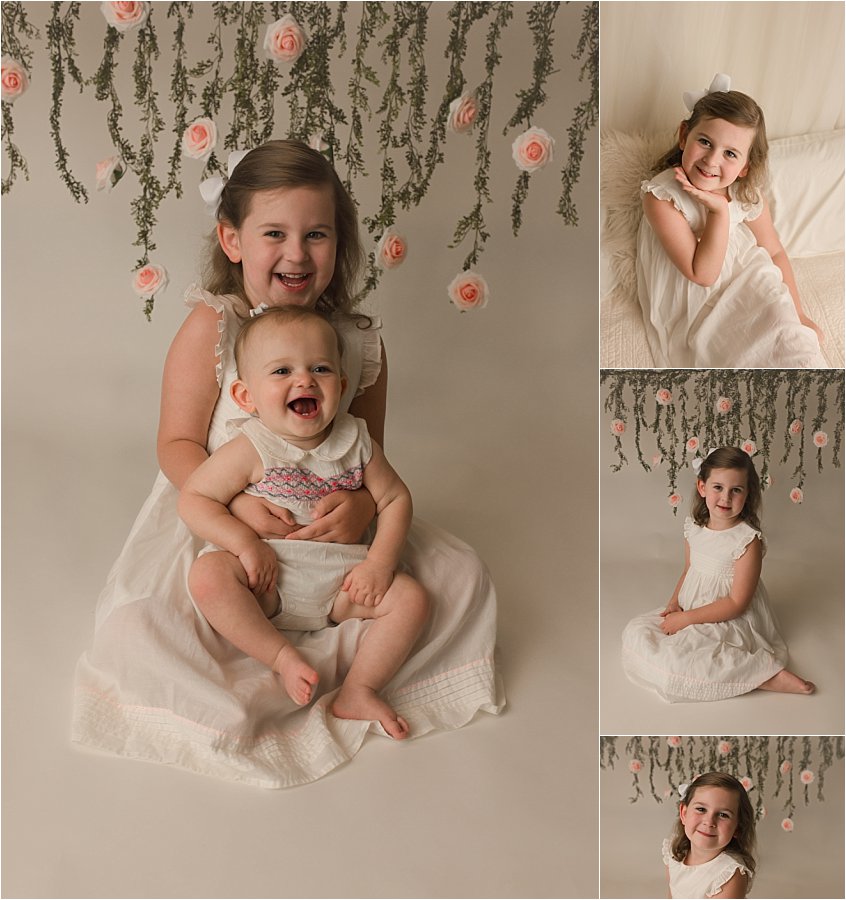 Are you looking to book Simple Timeless One Year Cake Smash Photography Greenville SC?  I'd love to hear all about your baby's personality and how you'd like it captured.  Drop me a line here and we'll daydream about your session a bit together.