Unicorn Rainbow Cake Smash Photos Greenville SC
I have to admit, I love my creams and neutrals.  If I could shoot only on my creams and neutrals, I'd be so happy forever.  They never fail to inspire me.  I love the way the draw attention to baby alone.  But then you have sweet clients whose world is literally unicorns and rainbows and you know that color needs to shine for their cake smash.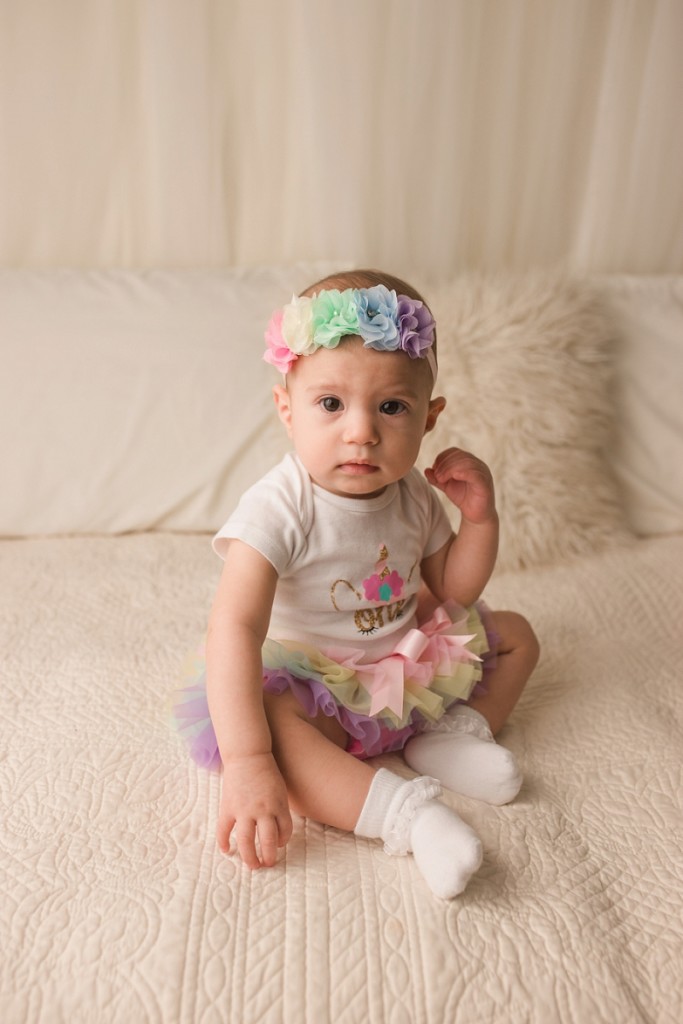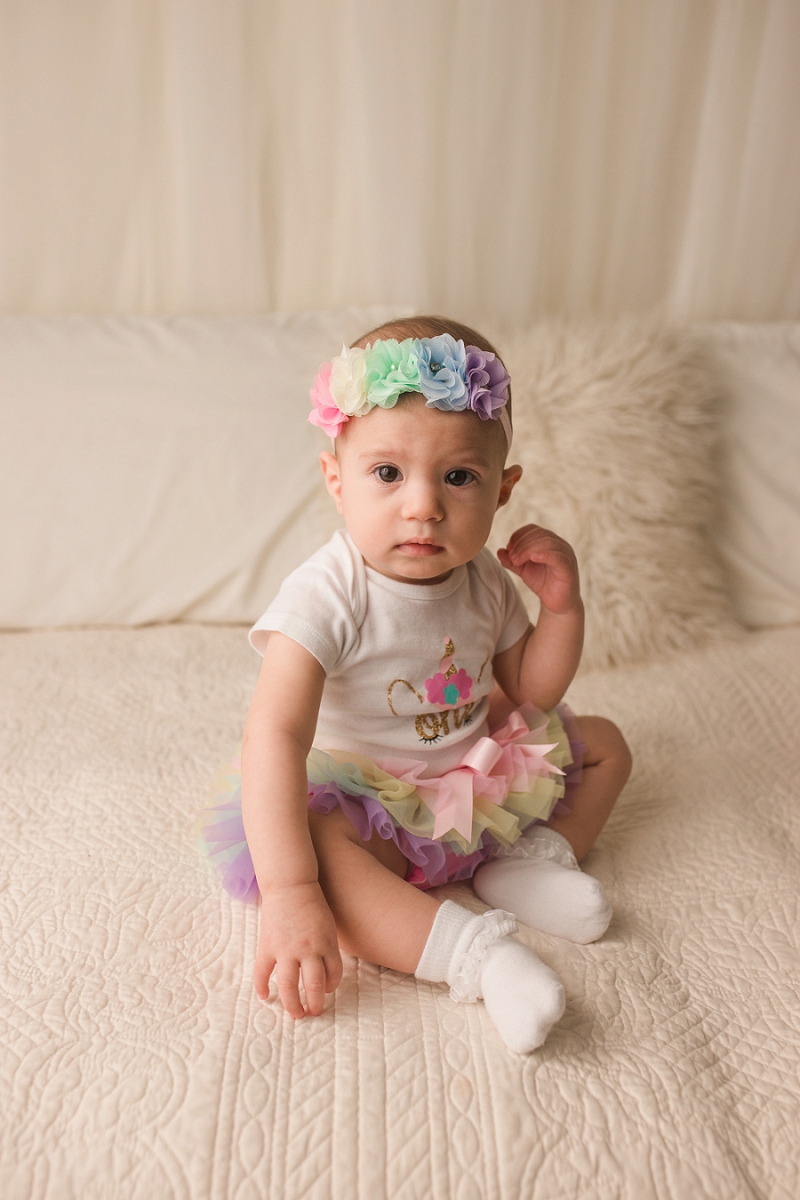 You see, Gia is a rainbow baby.  She's a baby conceived after the unimaginable loss of a baby. Gia is also a miracle during a struggle with infertility, so sweet mama Marie also calls her a unicorn.  Over the time I've known Marie, we've texted unicorn shoes, dresses, and rompers back and forth; I've giggled so much as I called myself her #enabler. 😉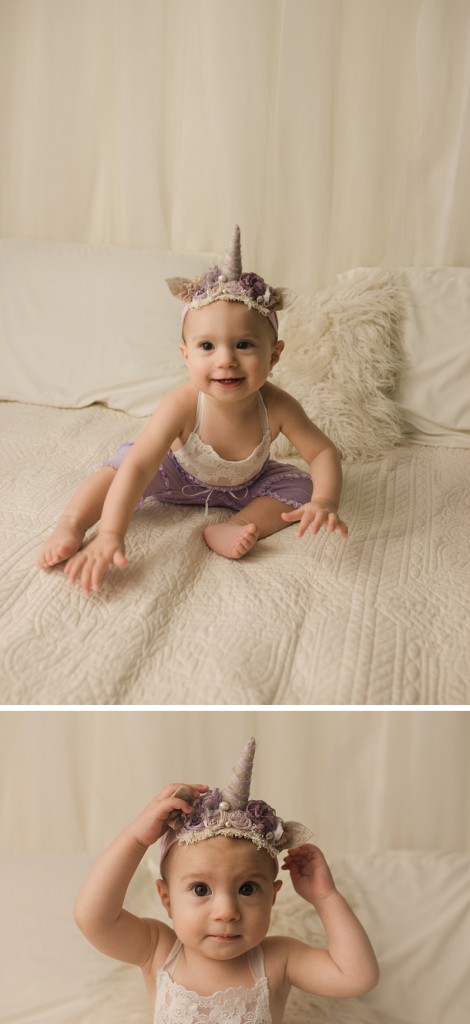 So when Marie asked for a rainbow and unicorn theme, I knew it was right to branch out from my neutrals and embrace the color or all the colors as it was.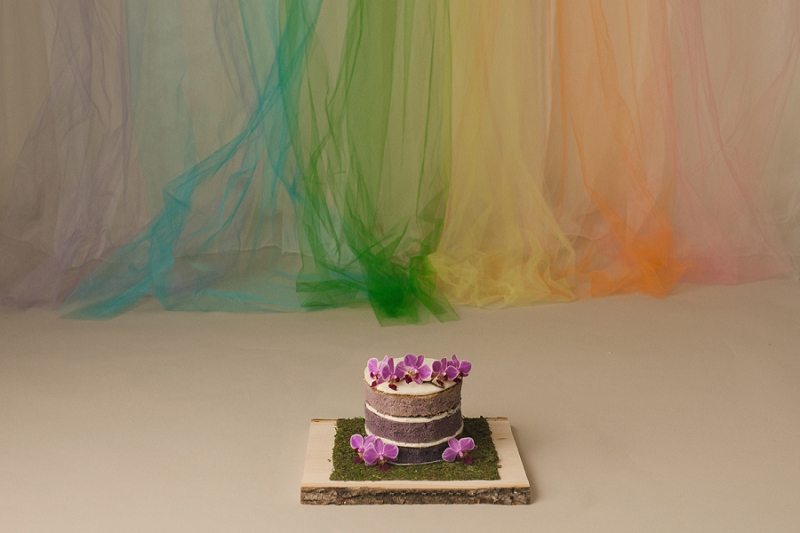 Cake smash sessions include a set, outfit, and cake planned with your inspiration.  I love doing these!  For Gia, tulle created her rainbow set.  I'll be using this often for rainbow babies in the future!  We chose a purple romper and Dearest Dreams created this one of a kind unicorn headband to match.  Marie squealed like a little girl when she saw this headband… and she may have sent a few text curses of joy :-p  You'll never know for sure.
Christine of Baking Sweet Scents created this ombre naked cake and I decorated it with some orchid flowers that seemed to me as rare and miraculous as a unicorn.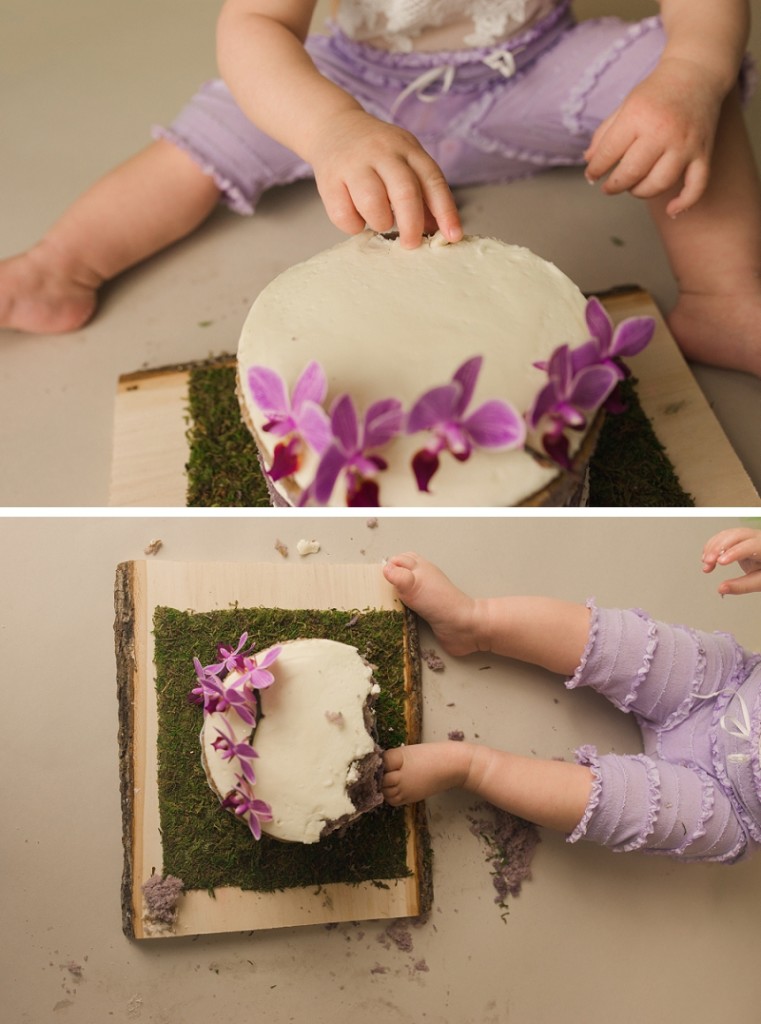 But babies are never really sure of cake.  I never know if a one year old will cry or stuff her face.  So I had big brother Frankie coax Gia to dive in and the result are some of my favorite images from the session.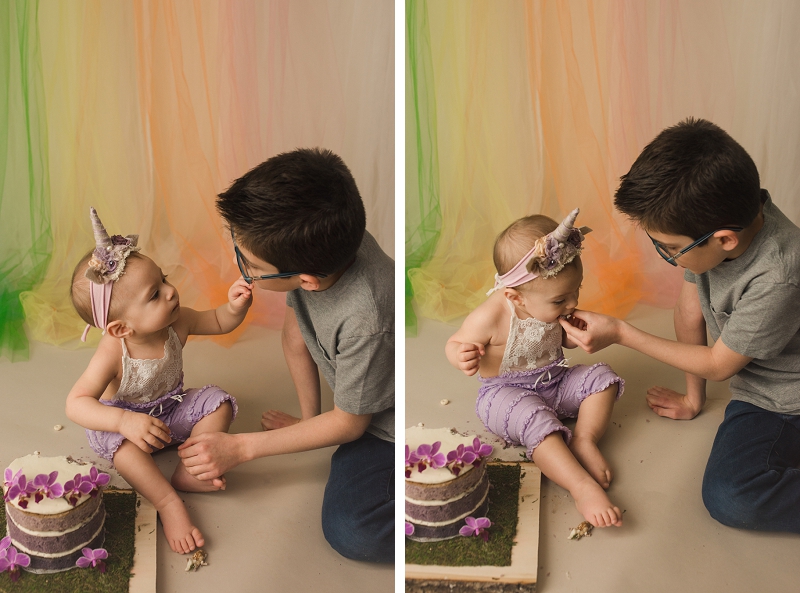 We finished off with a bubble back and, of course, a unicorn towel.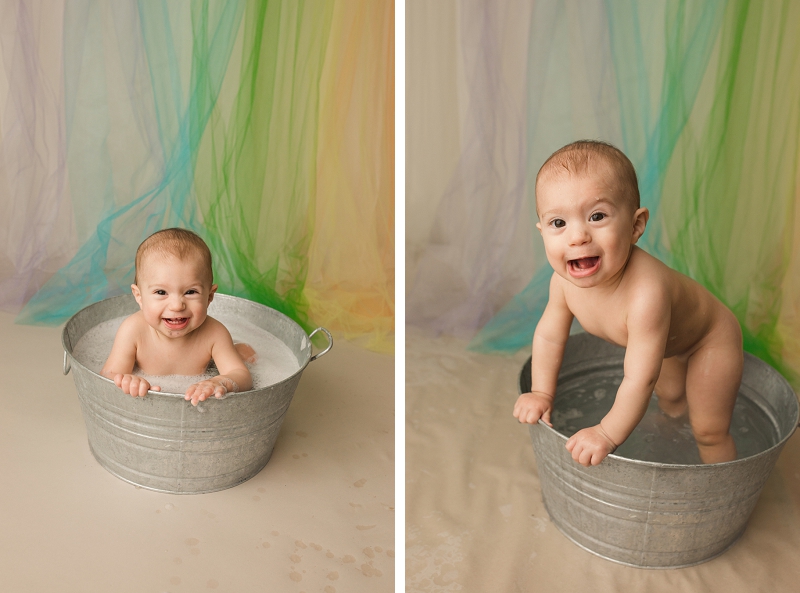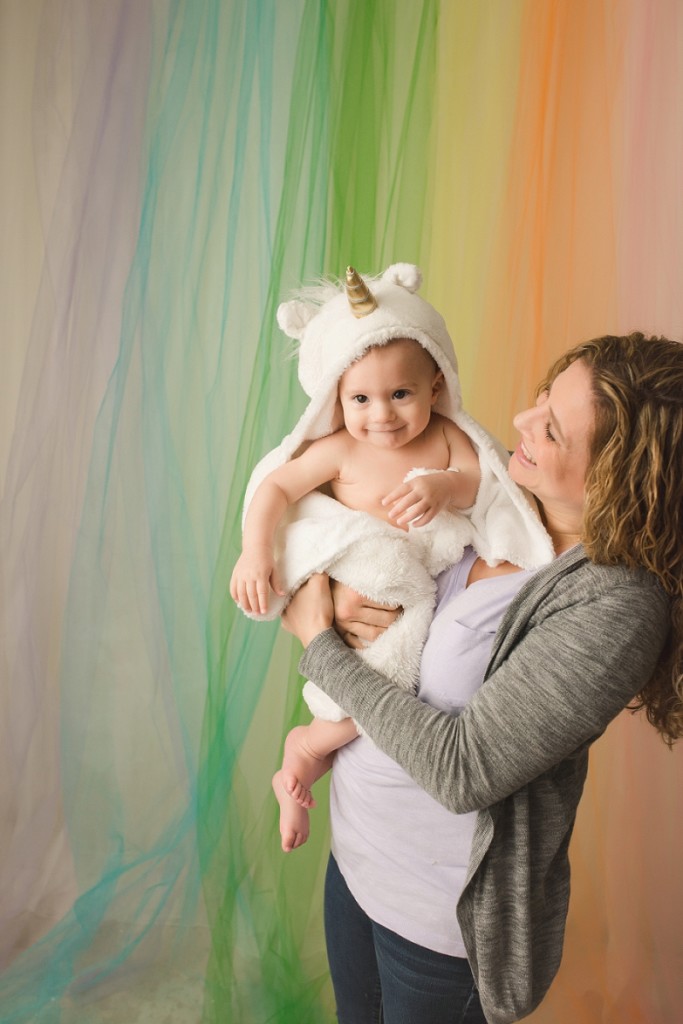 Did I mention that we also snuck in family portraits which are included in every custom session?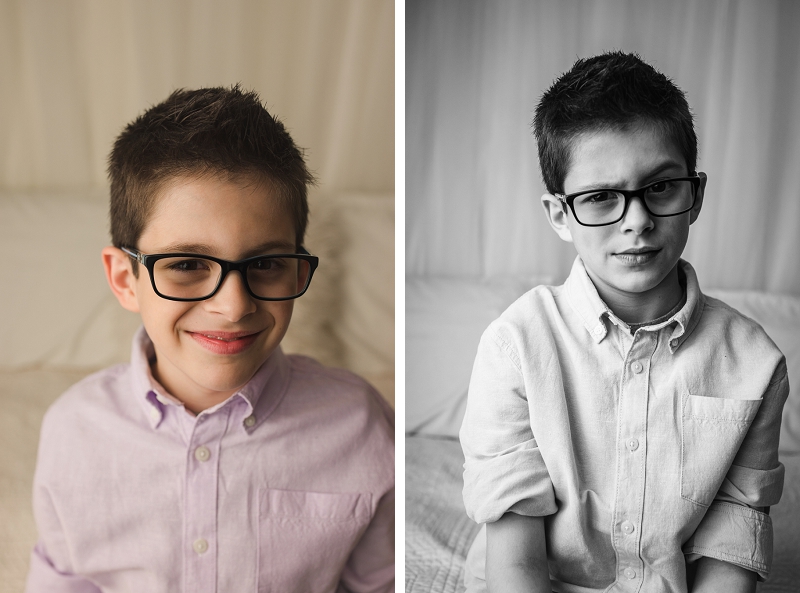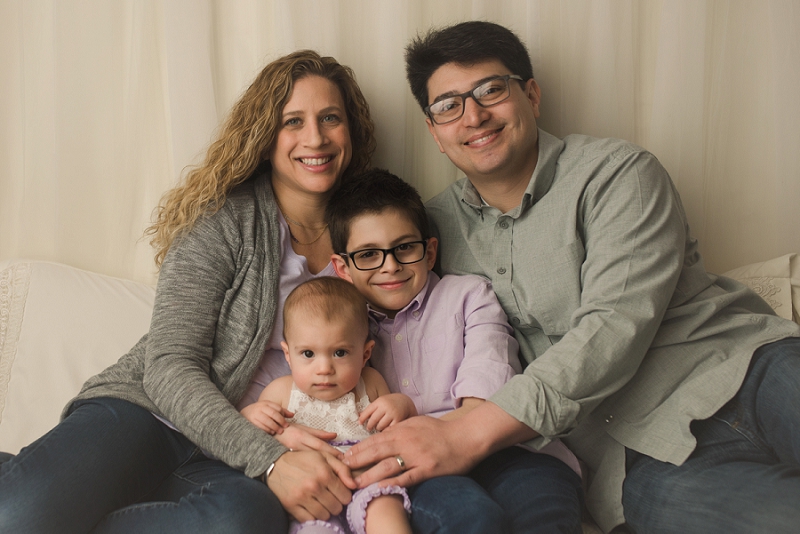 Marie, thank you for always being a delight to serve.  I can't wait to see you again soon!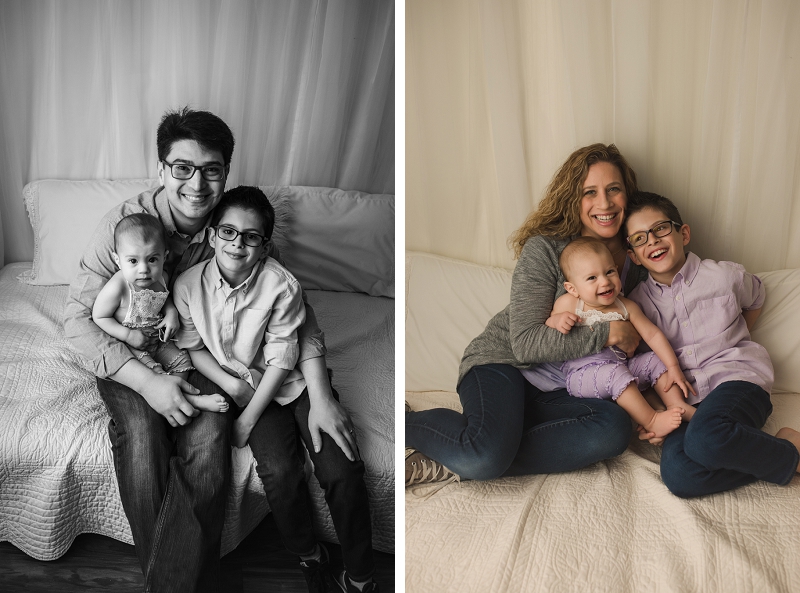 Interested in planning your own miracle baby's cake smash with me?  Great!  Shoot me a quick email about your ideas through my contact form here.