Where the Wild Things Are Cake Smash Photos Greenville SC
I can't tell you how excited I was about this Where the Wild Things Are Cake Smash Photos Greenville SC.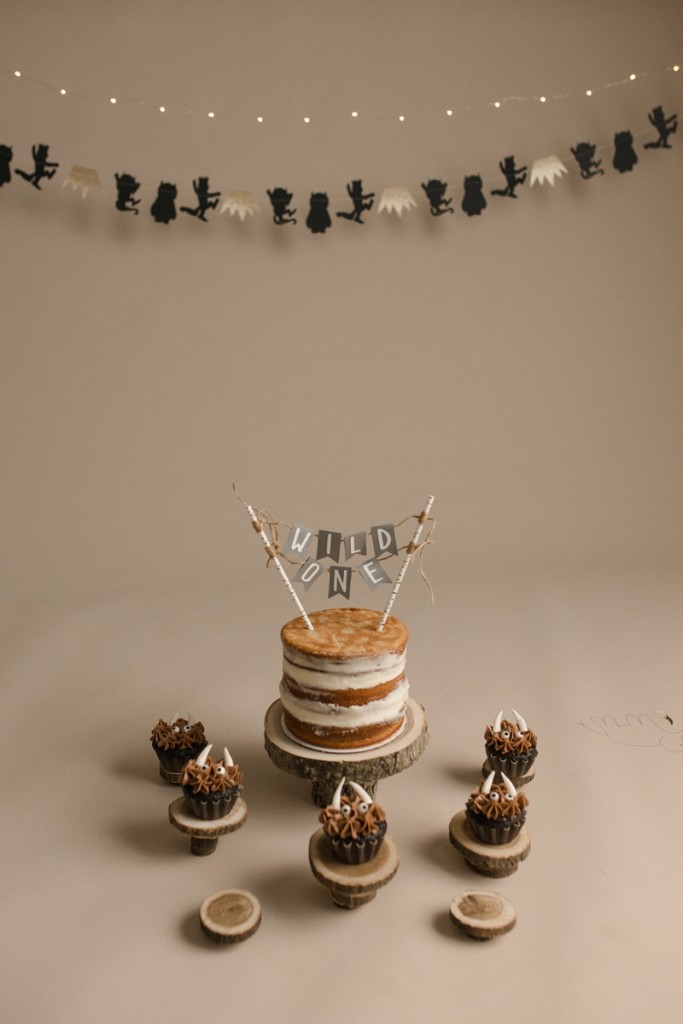 First, I have been with George since his newborn session.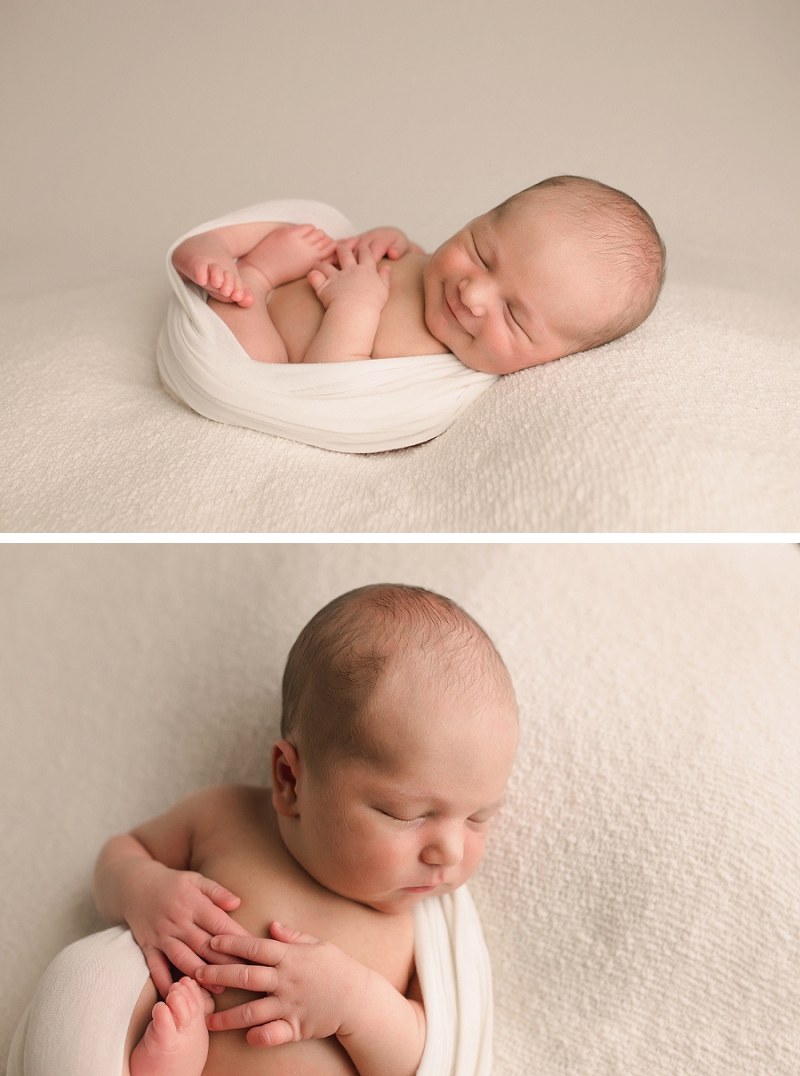 And his six month session.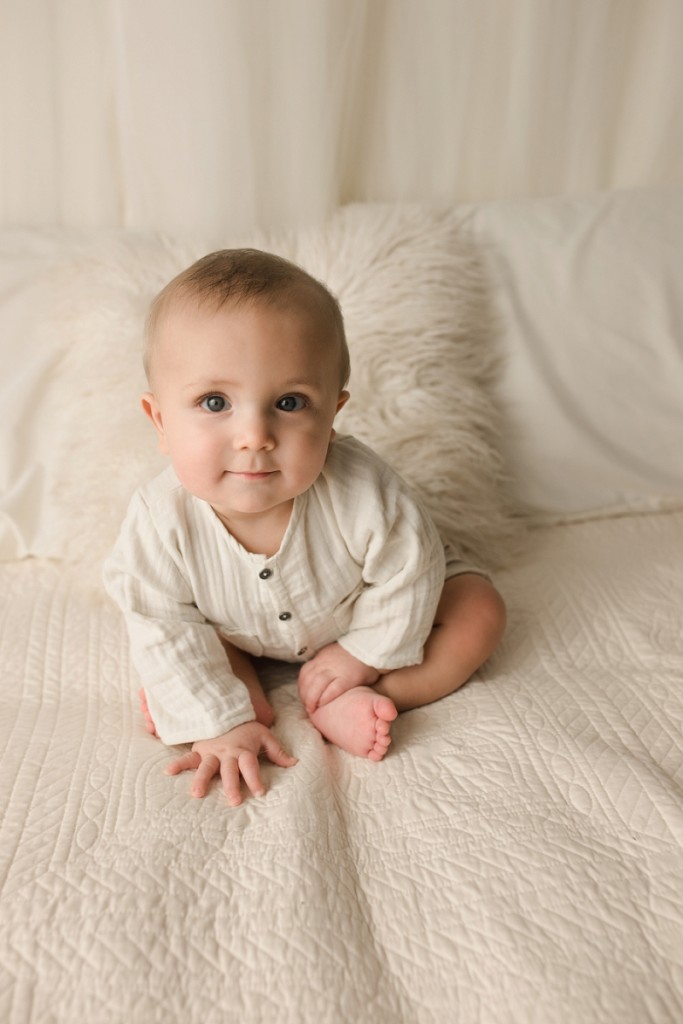 I absolutely adore his doting mamas so I squealed out loud when Lisa and Martha asked for a Where the Wild Things book theme.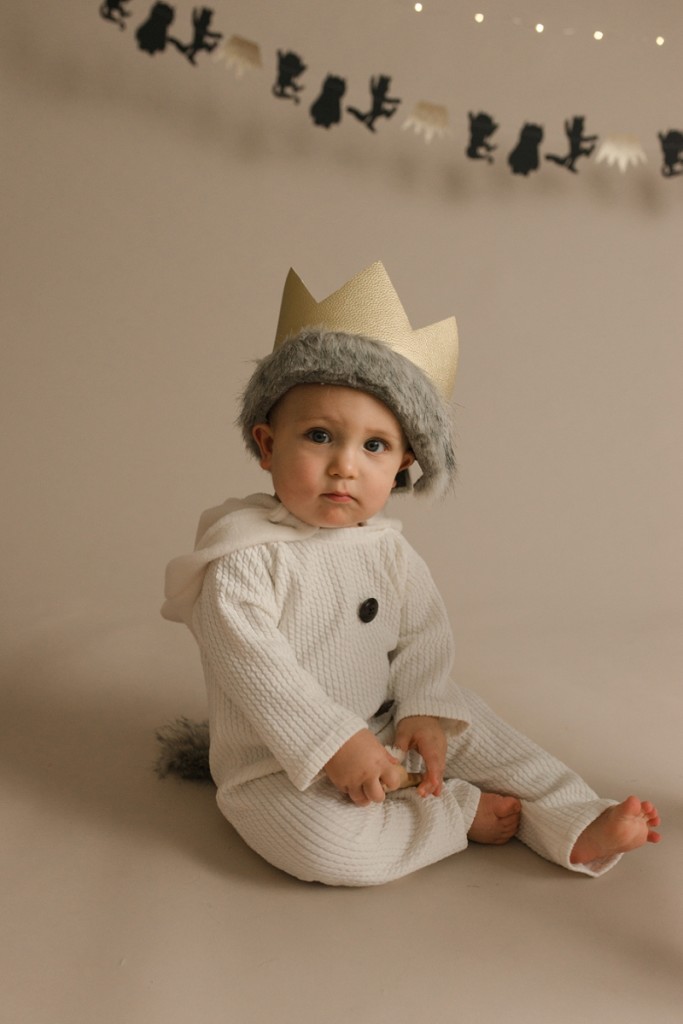 I stock piled a romper from Lydia's Hope Chest, created and hood and tail, ordered a banner, made some fun wooden cupcake stands, and commissioned cakes and custom cupcakes from Baking Sweet Scents.  It was so much fun preparing for this session!
George started out a little shy.  Most one year olds have a bit of separation anxiety in the studio.  But if mama sits next to them on the paper, they tend to calm down quite a bit and warm up to me.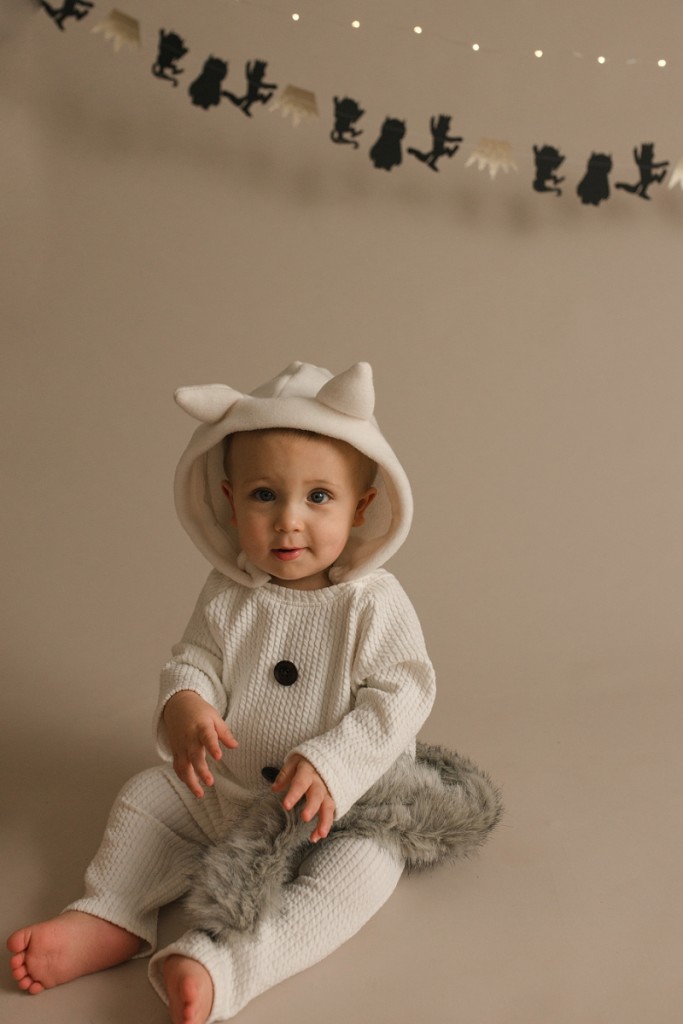 When in came to cake time George did not disappoint.  He destroyed almost all of the fun monster cupcakes.  His mamas were roaring as George is usually a savory food guy.
But I promise he ate at least 3 of these cupcakes and destroyed another 2-3 by smashing them to bits.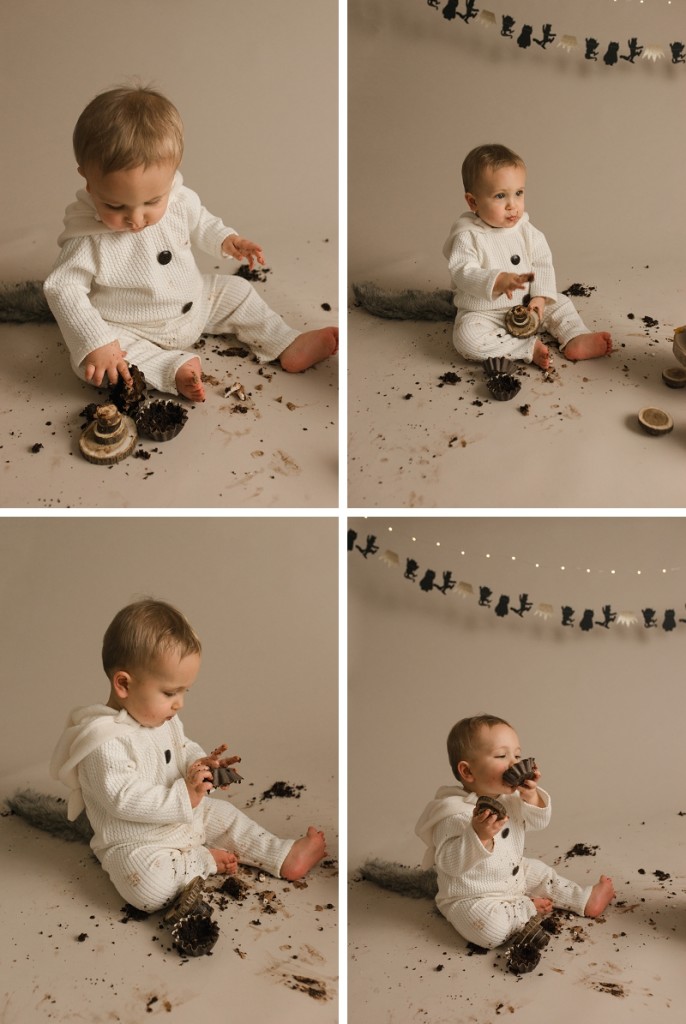 You can see all of the evidence of his destruction here.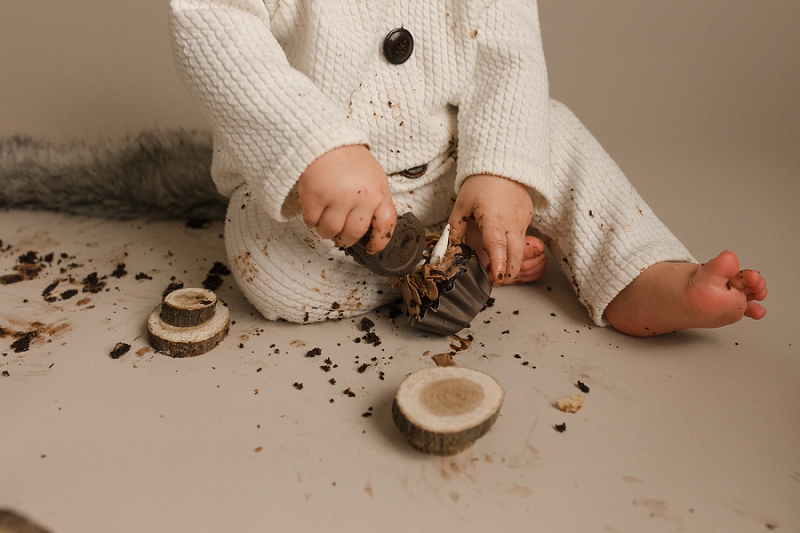 And here.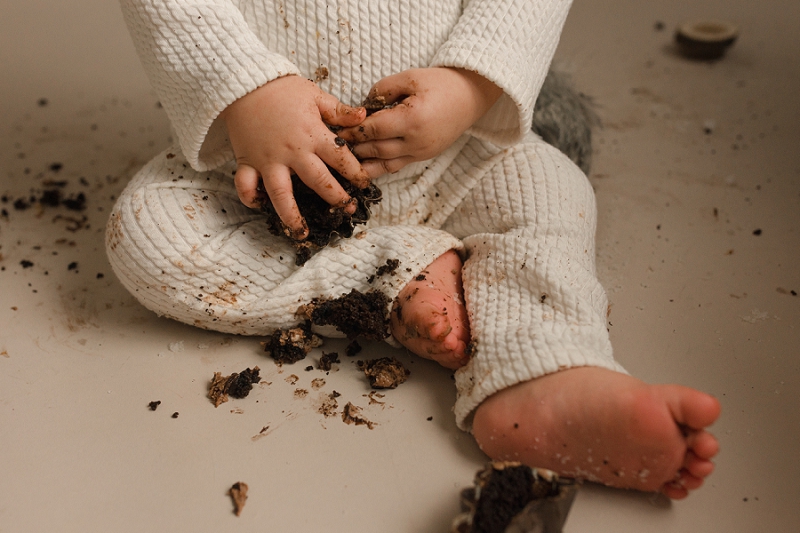 And here.
And here.
Seriously, George loved Baking Sweet Scents' chocolate cake and frosting!  He couldn't get enough.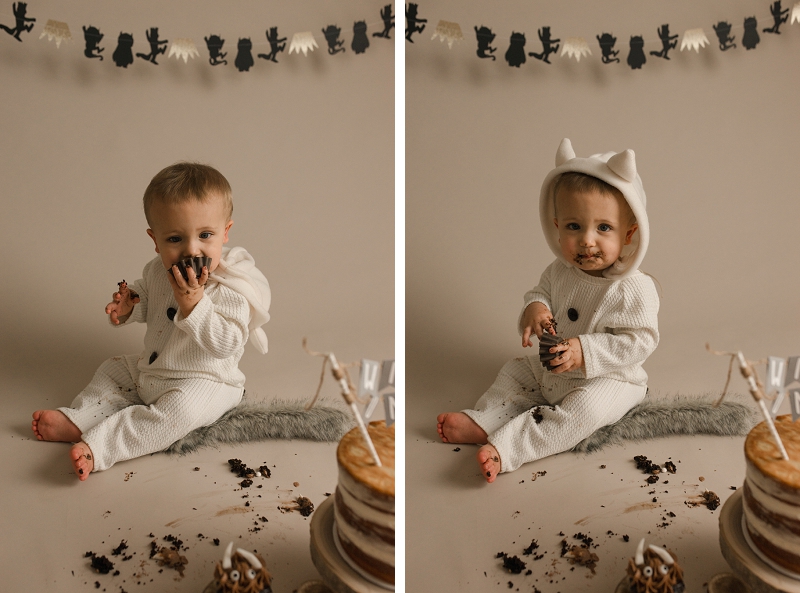 And while frosting and cake made George happy, the bubble bath was not his favorite. At all 🙂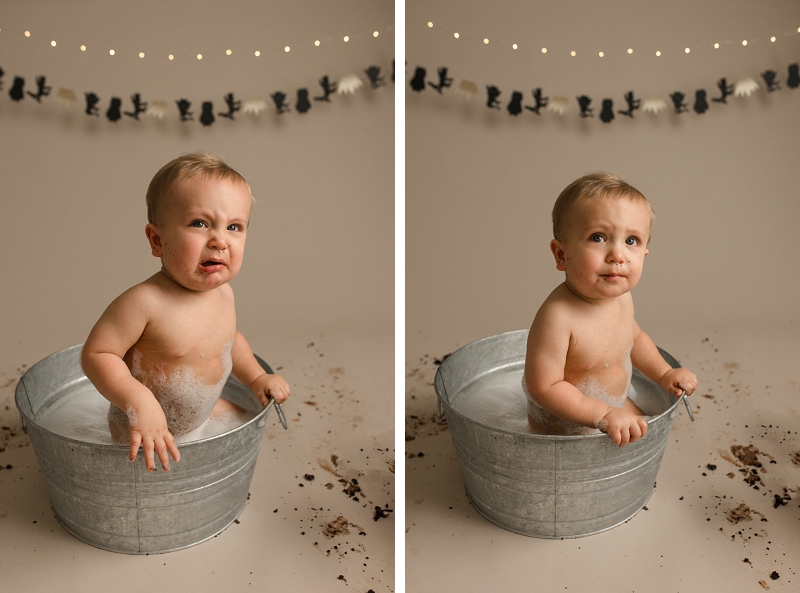 Lisa and Martha,  thank you so much for trusting me with your memories over George's first year.  I have so enjoyed getting to know you and watching George thrive in your care.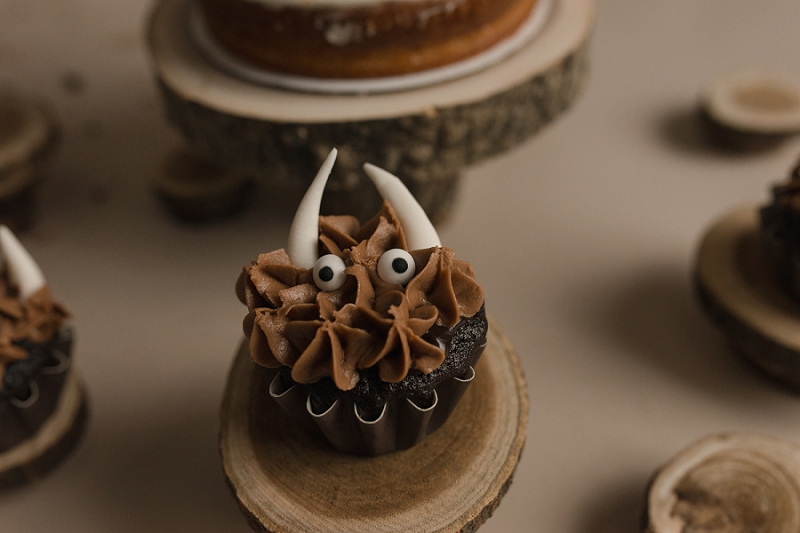 Looking to book your own cake smash session?  Maybe a Where the Wild Things Are Theme for your son, too?  I would be delighted to serve you.  Drop me an inquiry by clicking here.