Classic Studio Family Photography Greenville SC
I've seen this beautiful family for classic studio family photography Greenville, SC five times this year. You can see Whitney's Maternity session here, and then Abel's newborn, Three month, Six month session by clicking each individual link. It's been so beautiful to see Sloan and Abel grow and develop.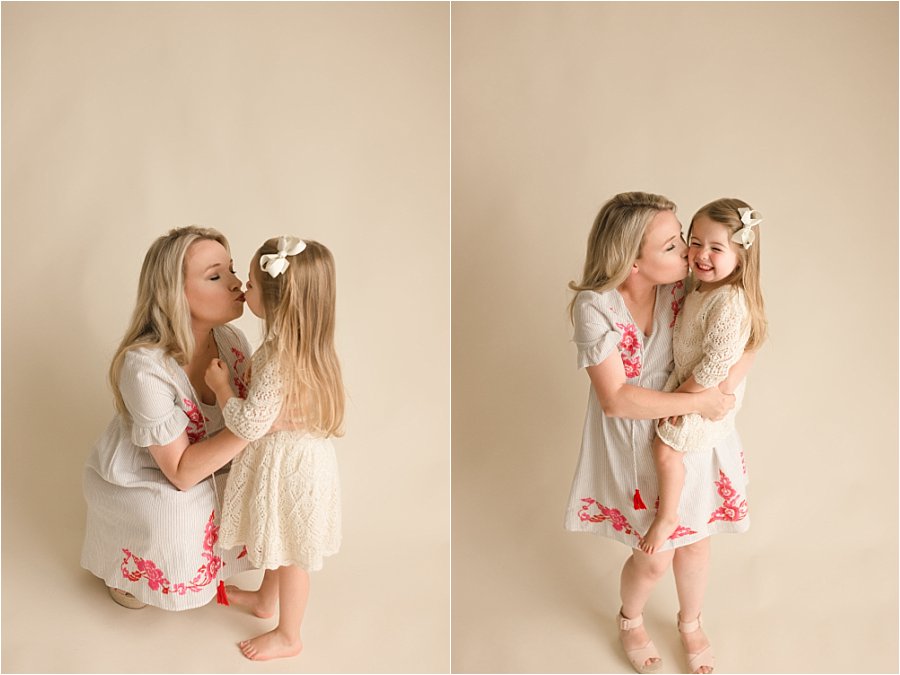 At this session, Sloan was the clear star. She wanted to wear something from my client wardrobe rather than what mama picked out and we were cream fits most every color scheme. Sloan loved her mama and dad cuddles so much.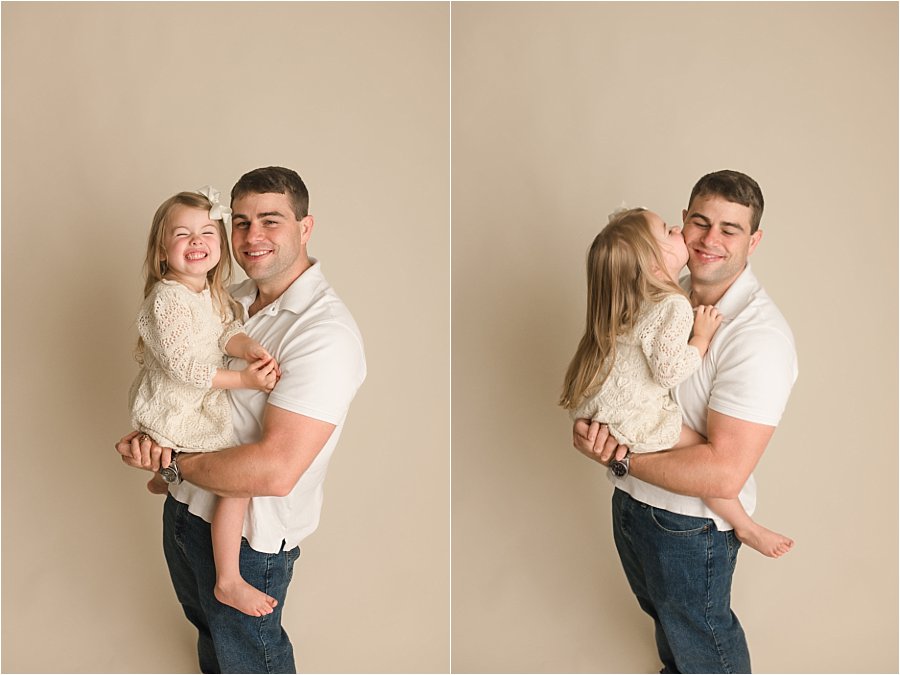 You can really tell how much Josh and Whitney adore their little ones. I've been so grateful to watch that love develop.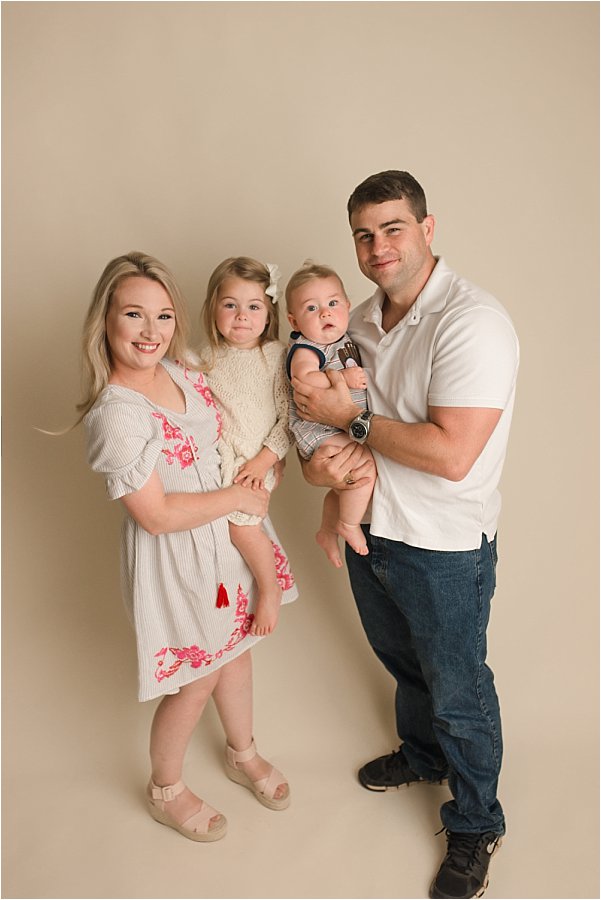 Nine months is one of my very favorite ages to photograph in the first year. Abel, like all nine month olds, is able to sit steadily, move by crawling or scooting, didn't have stranger anxiety yet, and has so much personality!!! Abel was even able to stand supported.  He was so strong!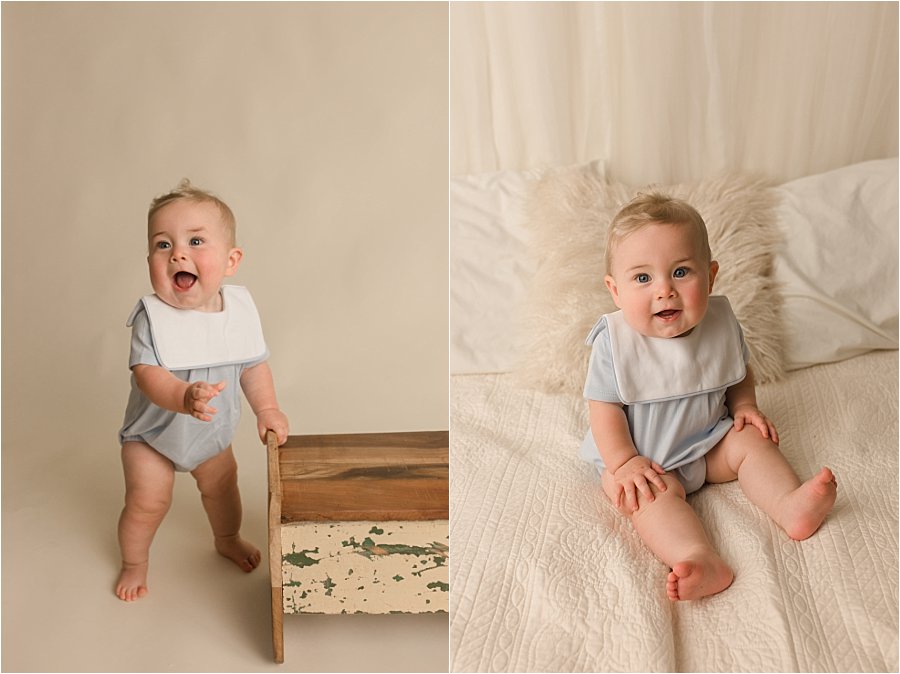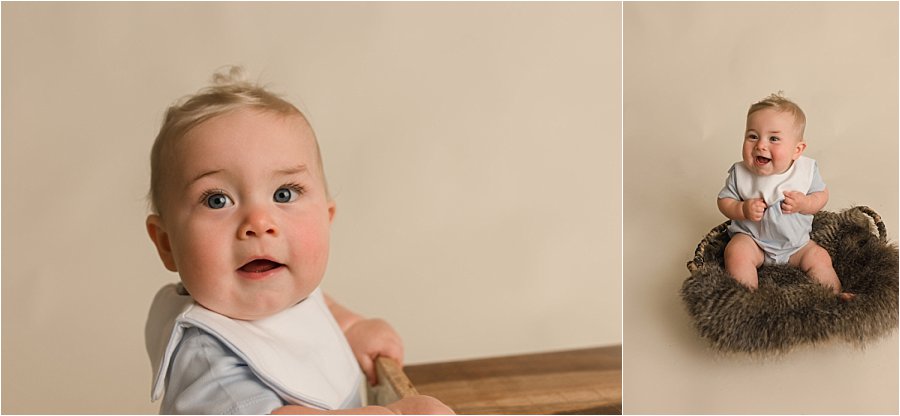 Sloan adores Abel.  She wants to hold him and squeeze him and love on him.  It's precious to see her emulating her parent's affection.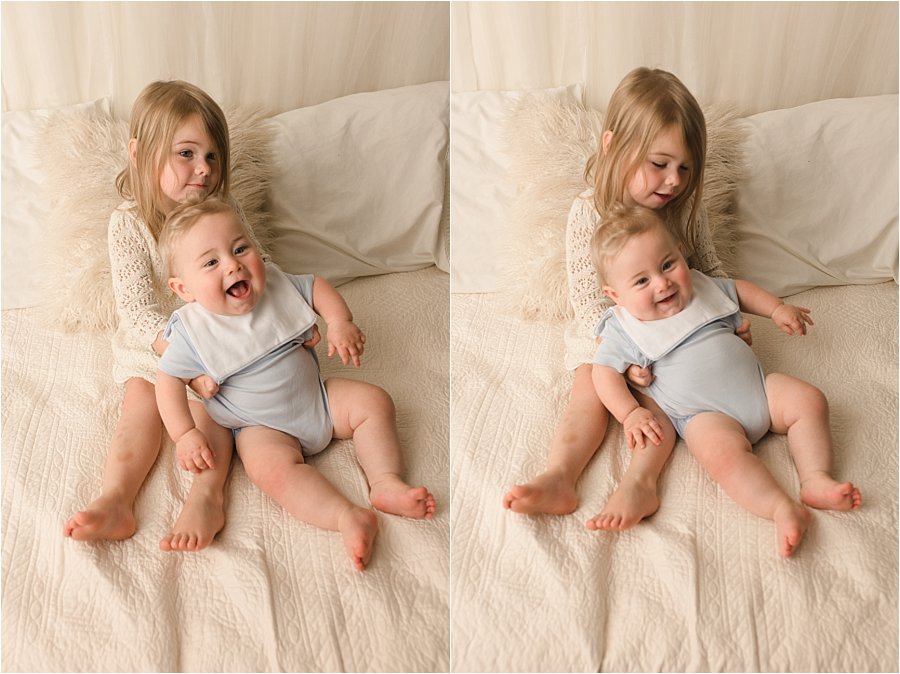 Did I mention that Sloan totally stole to the show during this session? My clients all pick their images from a proof gallery so that I'm sure that they get that "one face" that their child makes the most. Sloan's cheesy smile is the one face that is so uniquely hers. I always smile editing such silly joy. But this angry face (daddy asked her to show it to me) had me almost it tears laughing.  Sloan has so much personality!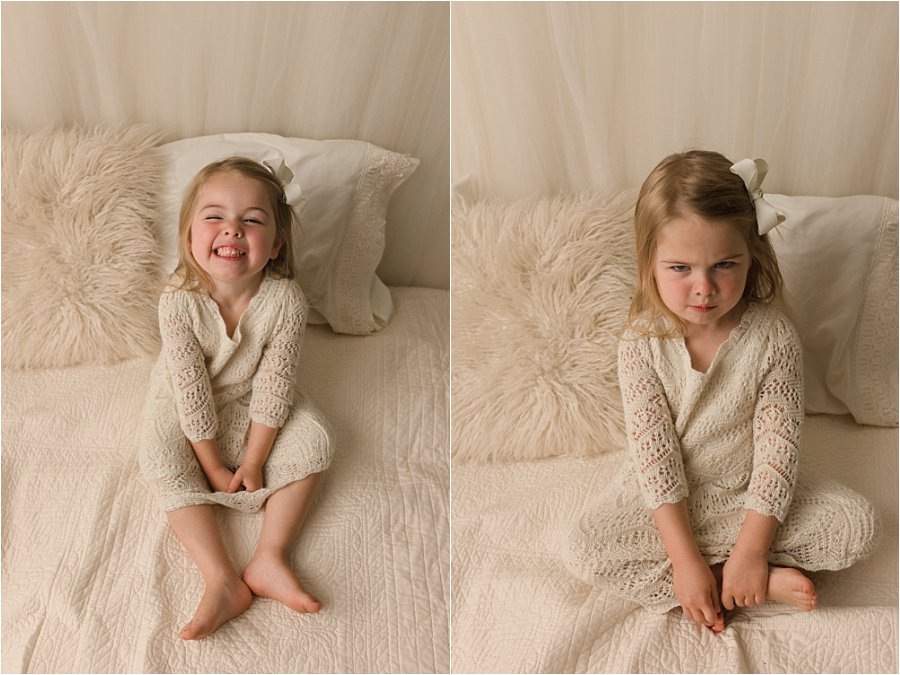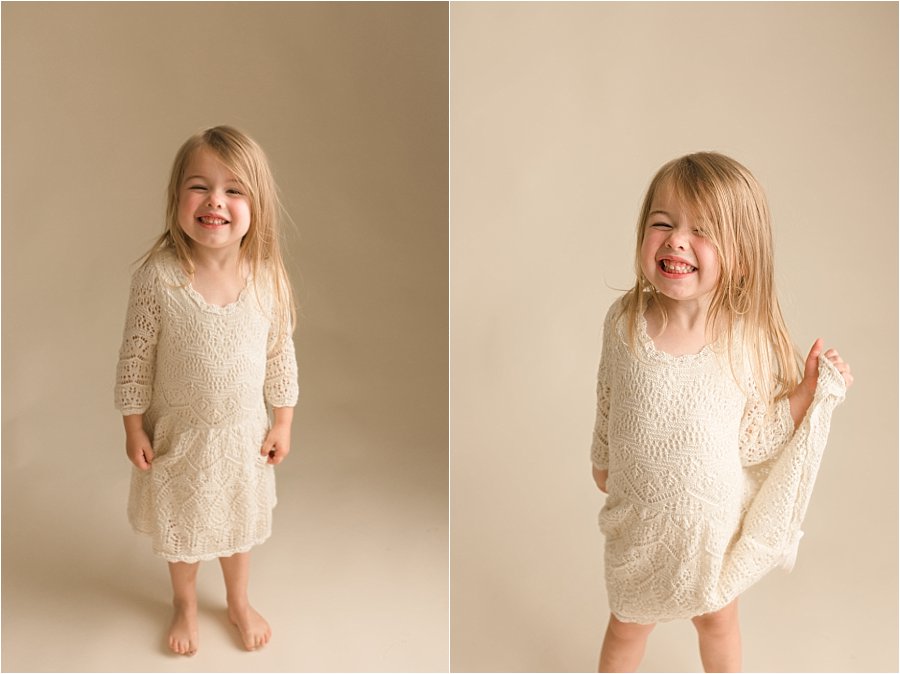 Whitney, thank you for sharing your beautiful family with me! I can't wait to see you at Abel's cake smash soon!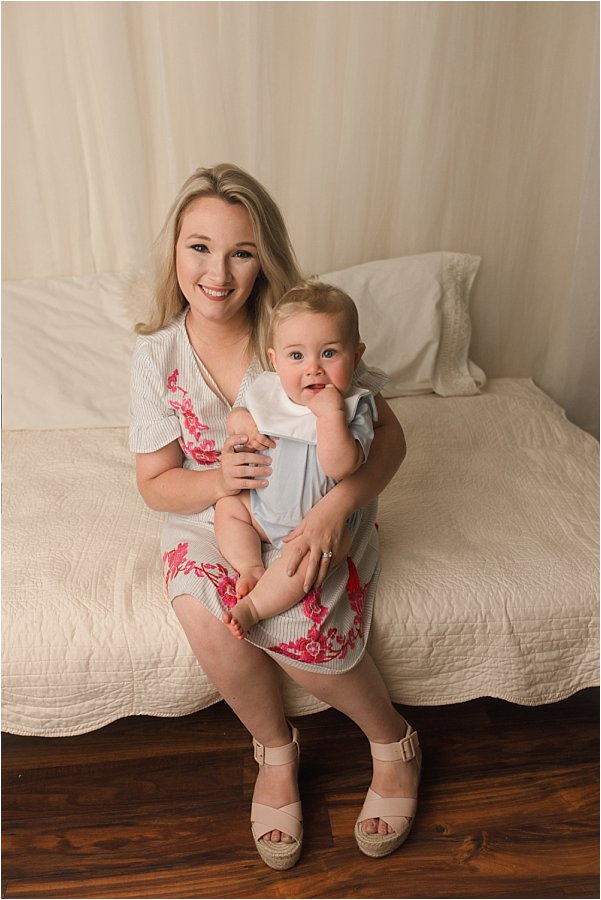 Are you looking to book your own classic studio family photography Greenville, SC? I would love to be considered to capture your family. You can drop me a line about your dream session by clicking here.