Studio Baby Plan Photography Greenville SC
I've really loved getting to know Josh, Whitney, Sloan, and Abel through their Studio Baby Plan Photography Greenville SC. If you'd like to look at their other sessions, here is Whitney's Maternity Session, Abel's Newborn, and Abel's 3 month session. I can't believe were already up to 6 months!
Six Month Pictures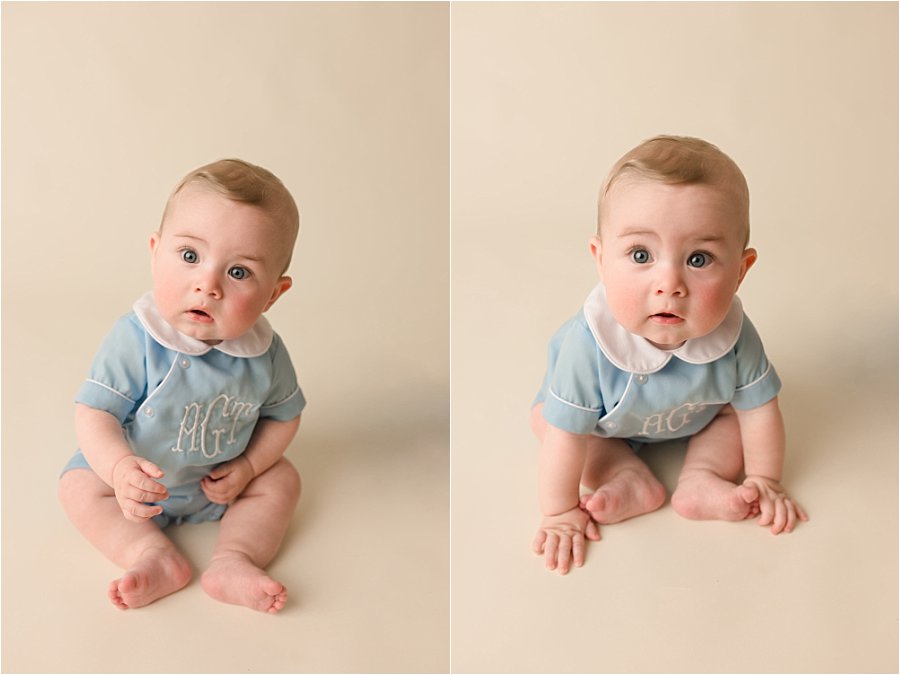 Six months is one of my favorite ages to photograph.  Babies at six months have a budding personality.  They're curious, they laugh easily, and they don't yet have stranger anxiety.  Abel was no exception!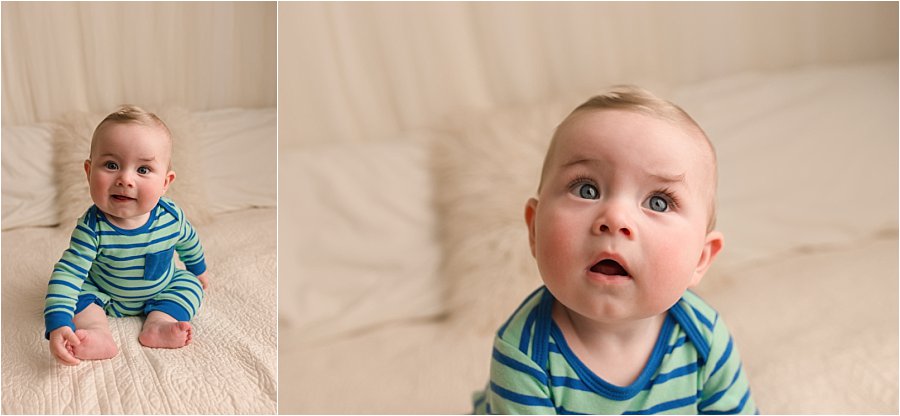 I love Abel's rosy cheeks, but by far his sweetest feature is still all those glorious baby rolls! Just feast your eyes on the cuteness!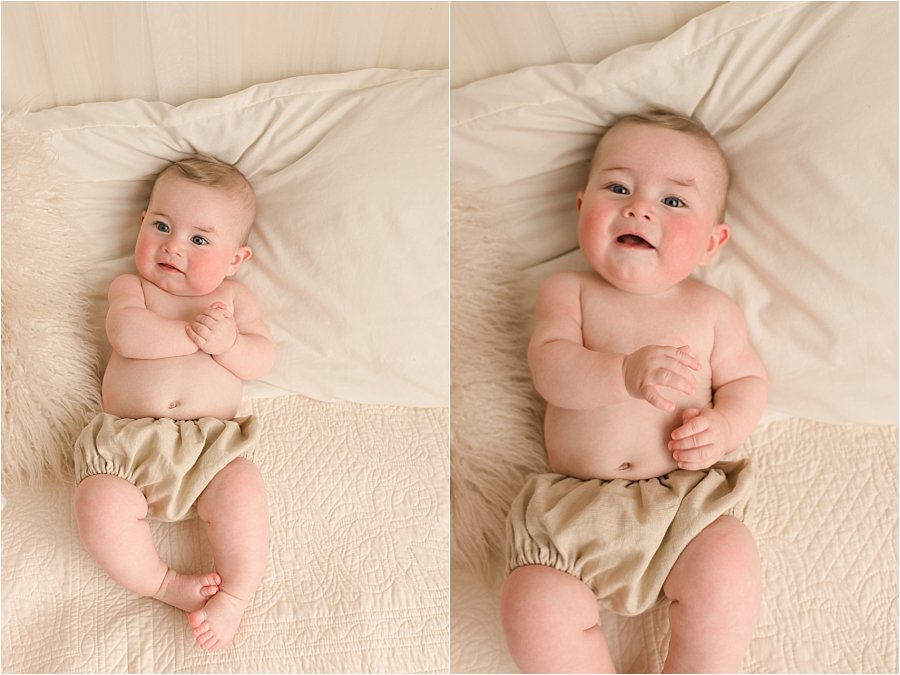 Sibling Pictures During a Session
One of the things that I love is including big siblings and family images during baby plan sessions.  Sloan is two and she's a sheer delight of fast motion and sassy personality.

Sloan also makes the best cheese face.  And Whitney and Josh love it so much that they choose cheese face images every session.  Sloan and Abel are truly delighted in for everything they are.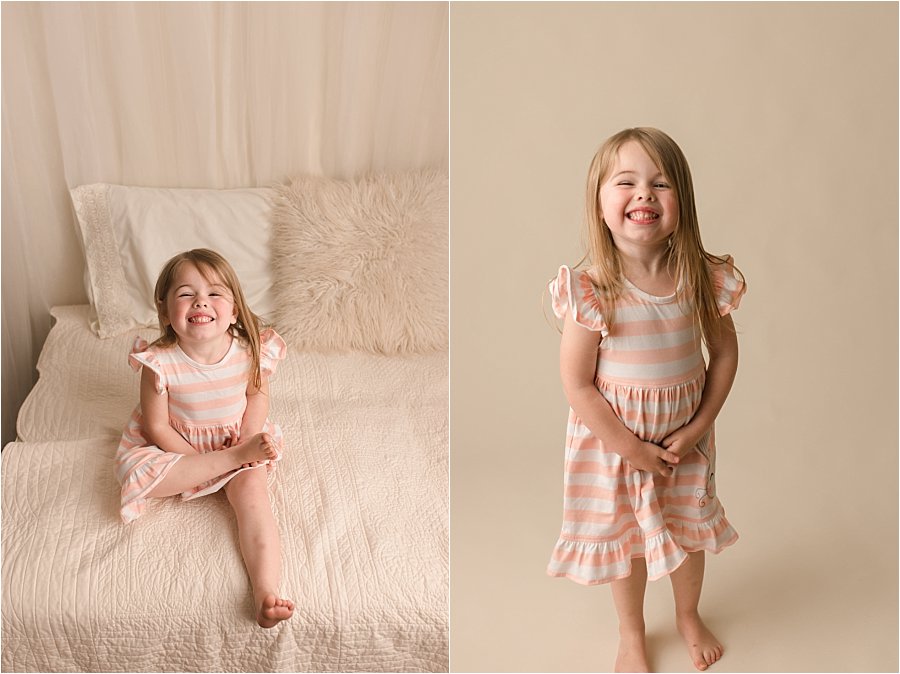 Sloan adores Abel.  This series of sibling images makes my heart so happy!  However, I do really wonder how Abel must taste 🙂
Detail Images
One of my favorite parts of being a Greenville SC Baby Photographer is taking little detail images.  Babies grow up so fast.  I want you to be able to remember all their little rolls and the way they fit into your arms.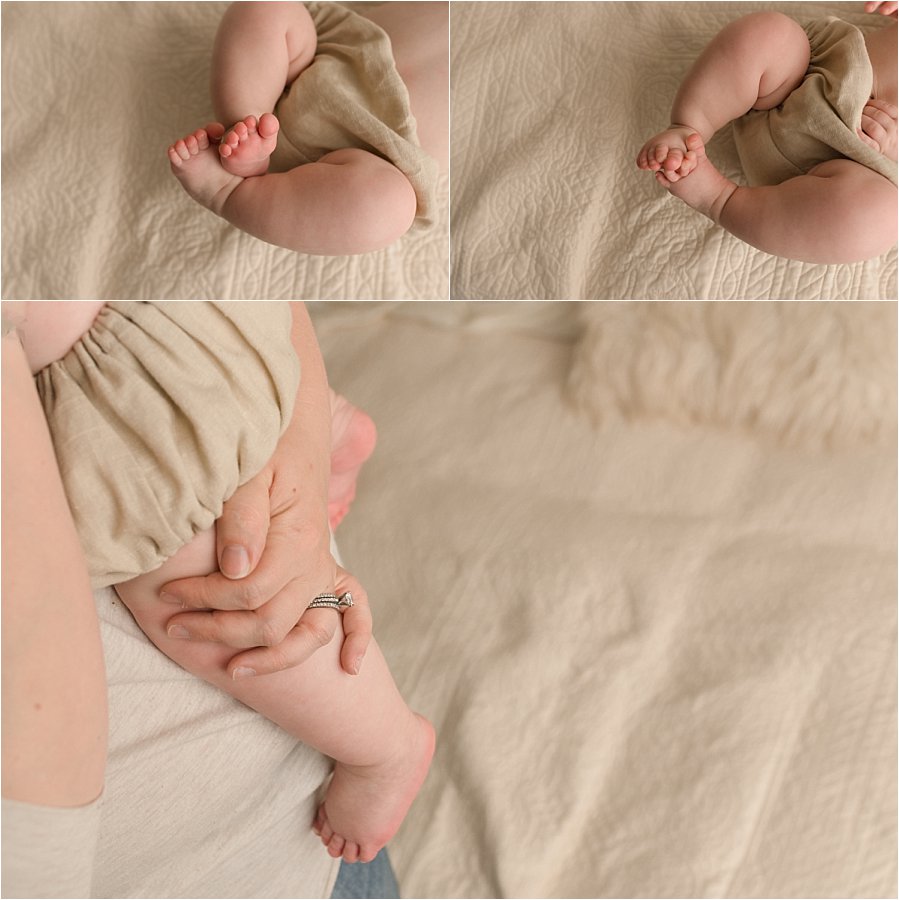 Booking your Own Series of First Year Sessions
Are you looking to book your own Studio Baby Plan Photography Greenville SC?  Or maybe you just want to book a six month session or a cake smash?  I'd love to hear what you have in mind. It's a joy to give you timeless, emotional images of your little ones. Drop me a note about your dream session by clicking here.