Finley: Baby Mini Photo Sessions Simpsonville SC
Finley came back to see me for my baby and toddler mini's.  Last time I saw him he was just a few days old.  Click here to see his sweet newborn pictures!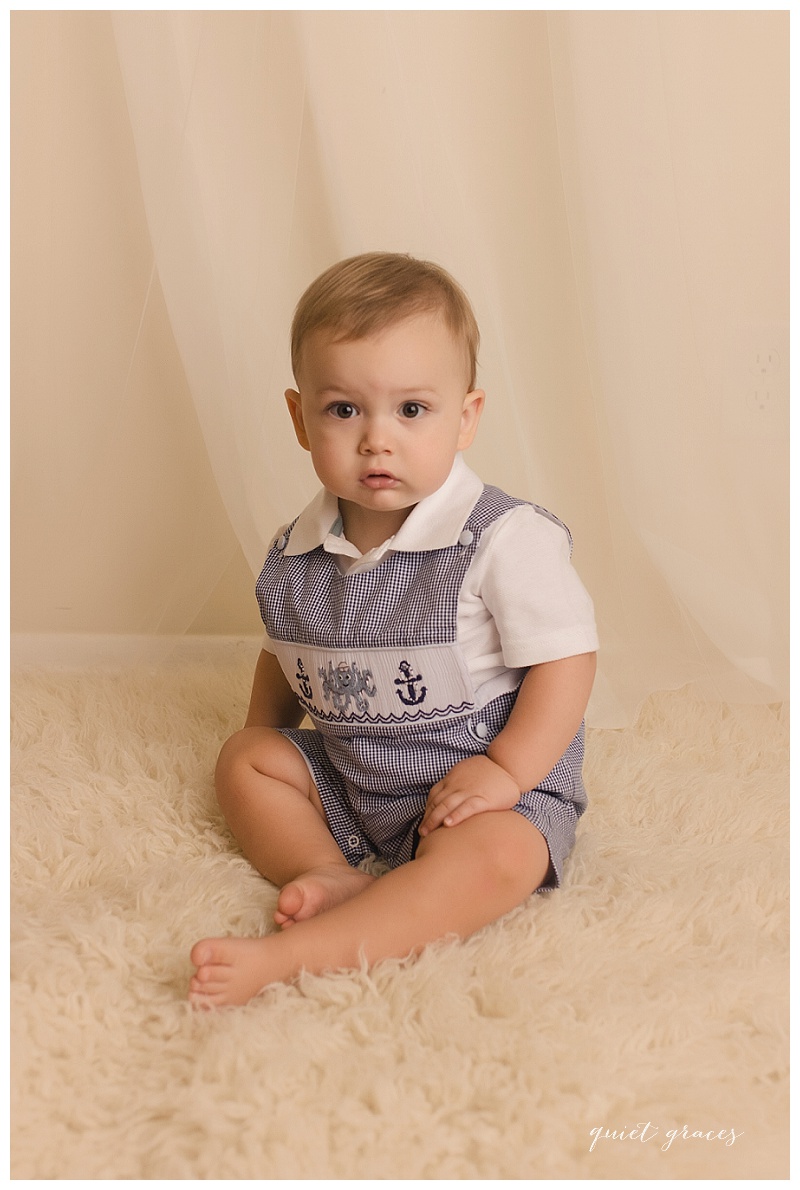 While Finley was an amazing sleeper and fabulously compliant newborn, he was not having it at this session.  Not at all.  We managed to sneak a few images, but he just wanted to be with his mommy.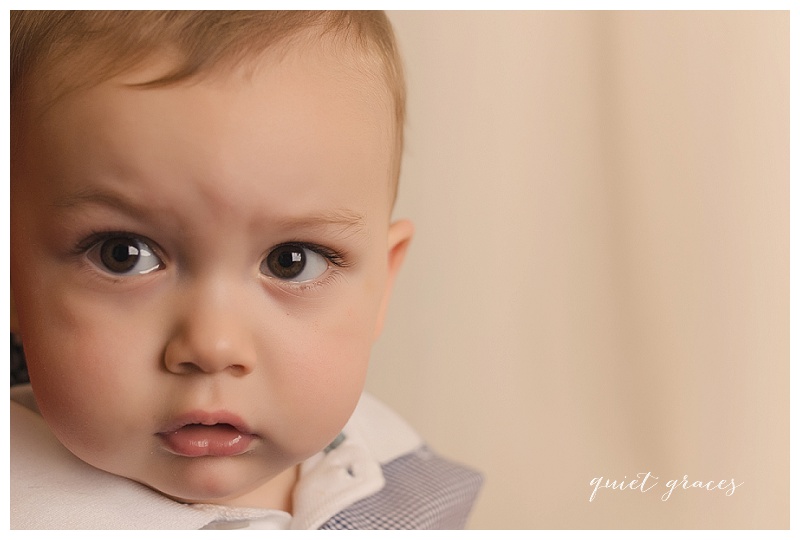 Enter my secret weapon.  It's been a long time since I let the kitty into the studio, but sometimes you have to do what you have to do.  This BOY cat, dubbed "Princess Wand Ariel Mermaid Unicorn Pegasus" by my daughters loves children when they don't chase him.  I call this cat Hunter and he brought lots of smiles to Finley who finally warmed up to me.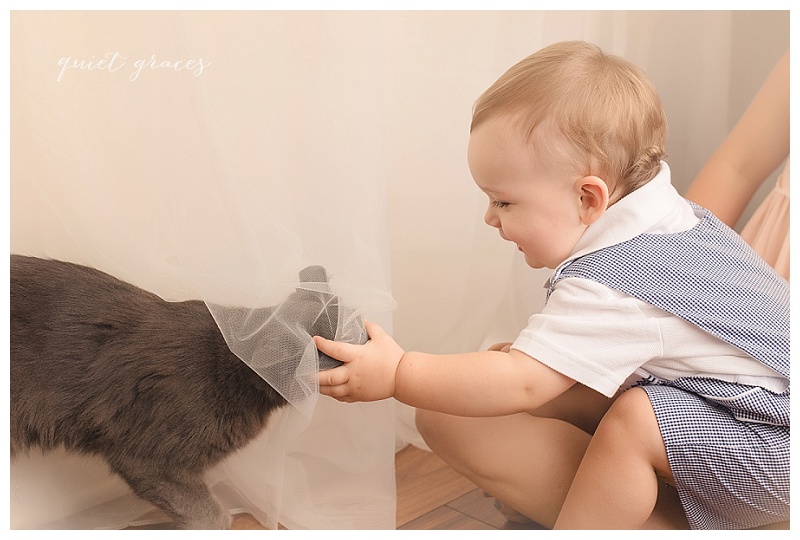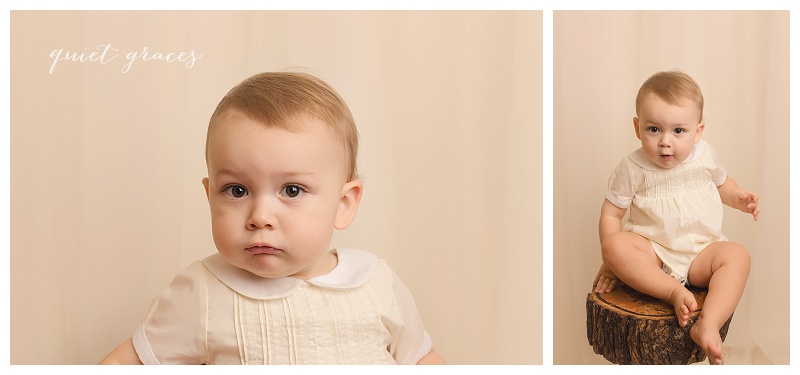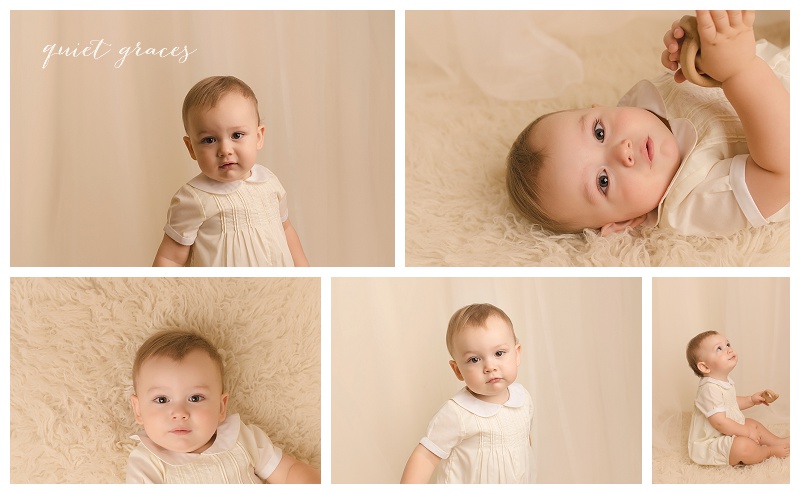 But it was the rocking horse that brought all the smiles.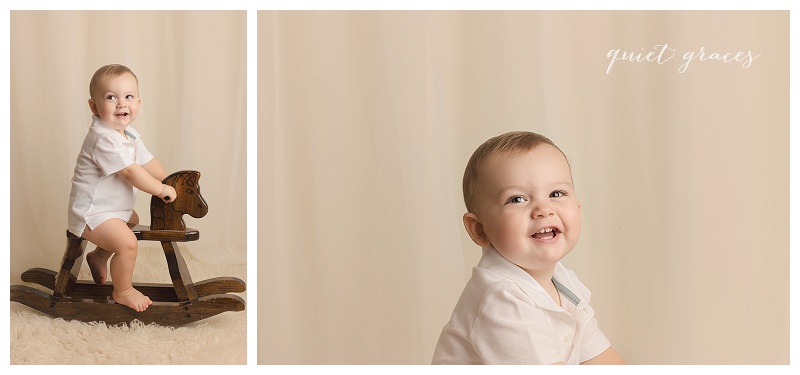 Baby mini sessions happen about once a quarter.  Sometimes they sell out to my email newsletter subscribers before I make them public on the blog.  Want to be on the newsletter list so you're the first to know?  Great!  Click here.