Pure Simple Simpsonville SC Newborn Baby Photographer
Shelbie contacted me a little panicked. Little Finley William had surprised everyone with an arrival a few weeks earlier than anticipated. So many other photographers had told her they wouldn't photograph a baby over 7 days old or that they were totally booked.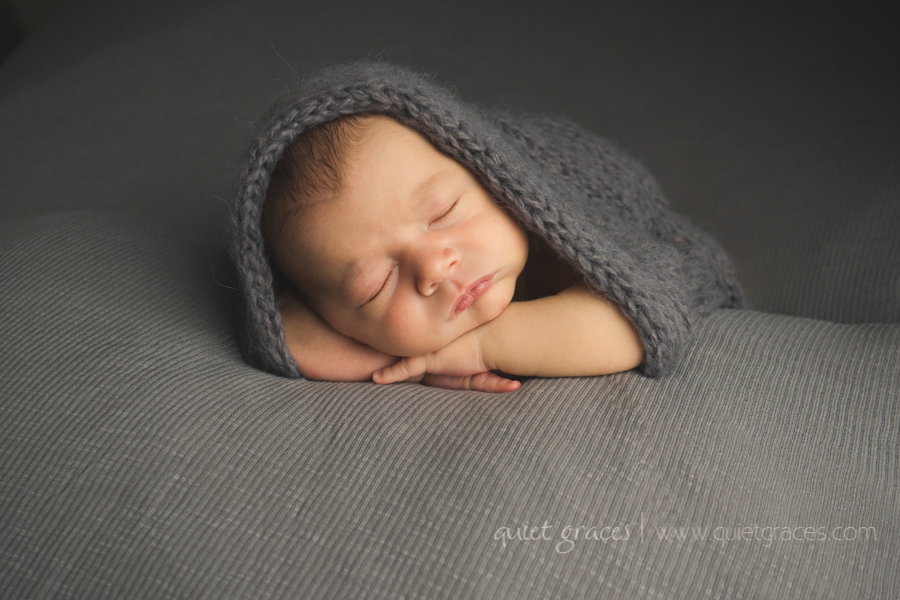 While it's true that a newborn is the sleepiest and curliest from 0-14 days, I actually prefer to photograph in the 7-12 day range.  At that point, mom's milk has come in: a full baby is a sleepy baby.  I have, however, photographed full term babies in this curly newborn style up to 20 days old and preemies up to about 42 weeks gestation (one of whom was almost 4 months old!).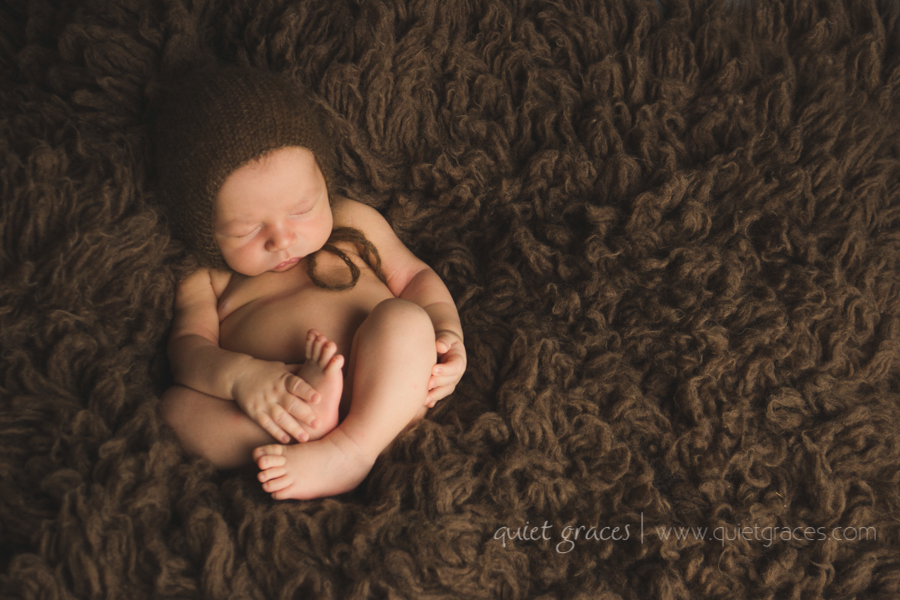 And even if I'm not sure if a baby will sleep through the traditional posing of a newborn session, I will always be able to create some beautiful images.  Your baby is beautiful regardless of their age.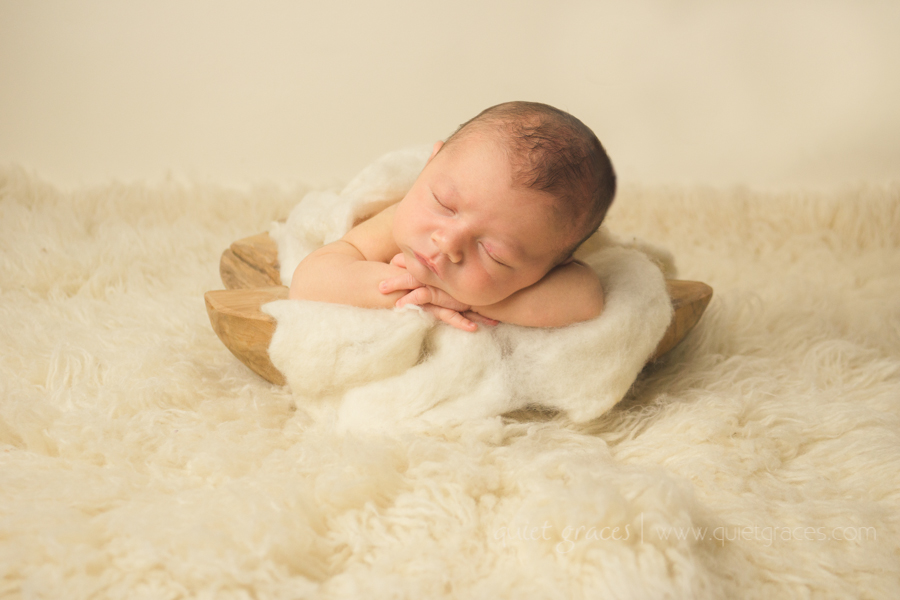 Finley arrived with excited and adorable older brother Cade.  Cade was extremely ticklish and had a ready smile.  I loved this 6 year age gap 🙂 Cade actually gave Finley his middle name: William. I can't wait to see what other tricks he teaches this little guy.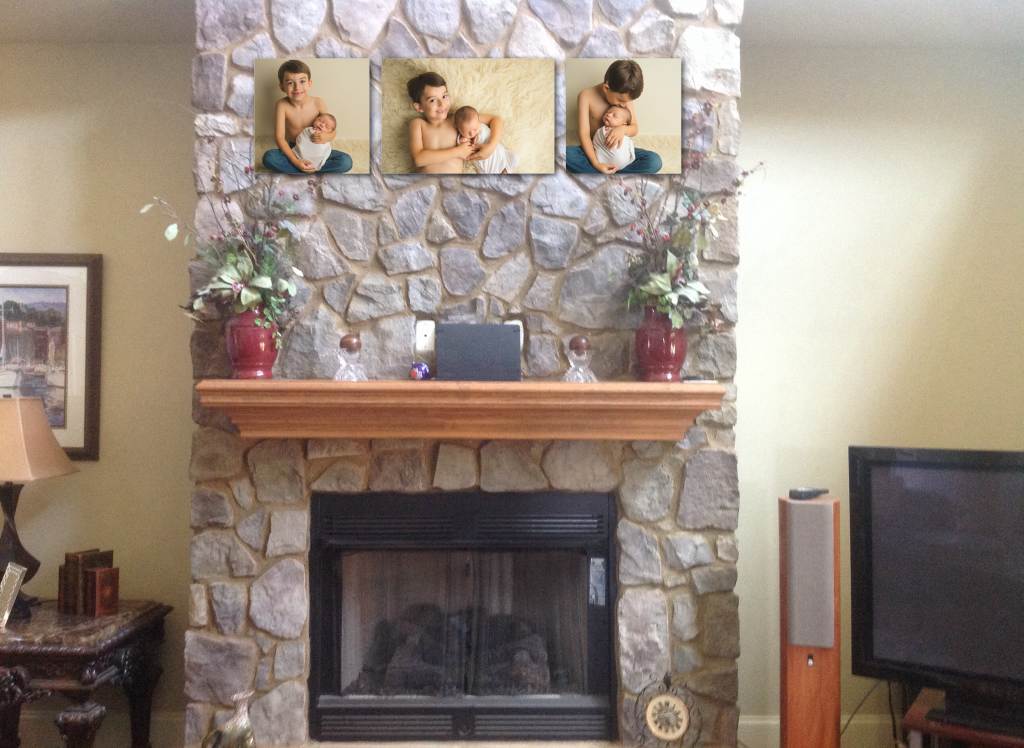 Mama Shelbie bought this series as two 16×16 and one 16×20 canvases for her mantle along with announcements, mini books, and digital files.  We made this preview in my iPad app to preview what it would look like on her mantle.  I love being able to show you exactly what your fine art would look like in your space!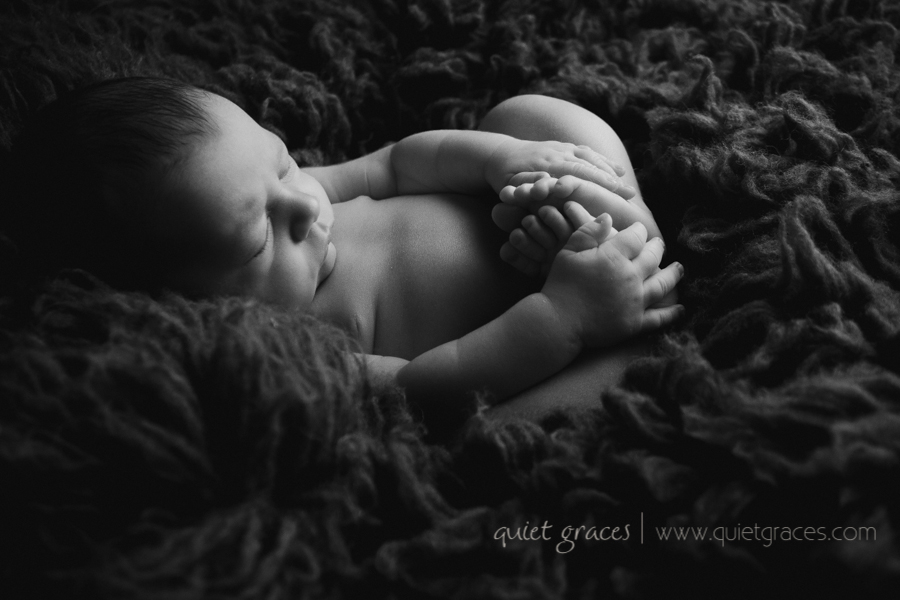 Finely's mama followed all of my instructions on preparing Finely for sleep so I had quite a bit of time in the beginning of the session to pose to my heart's content.  And then the power went out.  Which is no good when you're a studio light photographer.  Luckily it came back up again in about 10 minutes.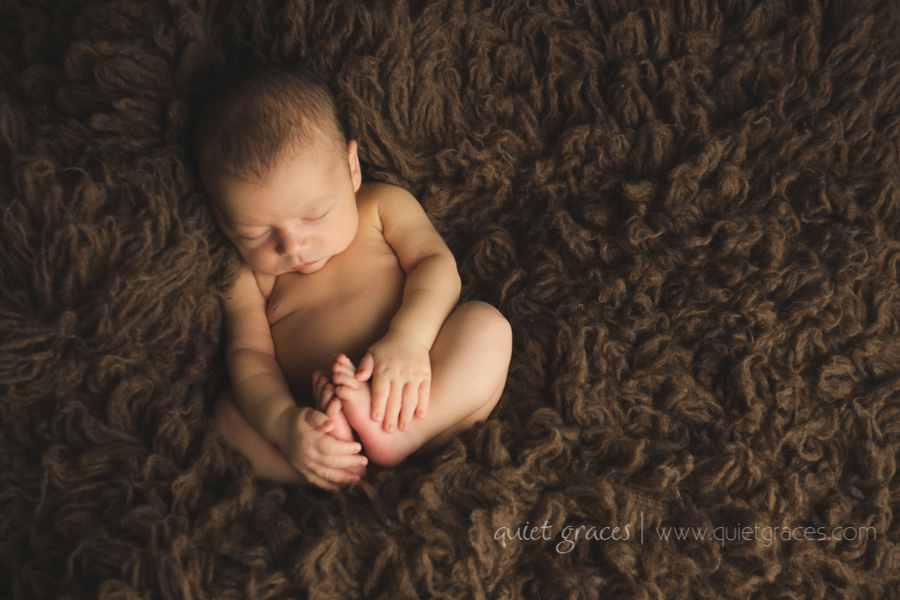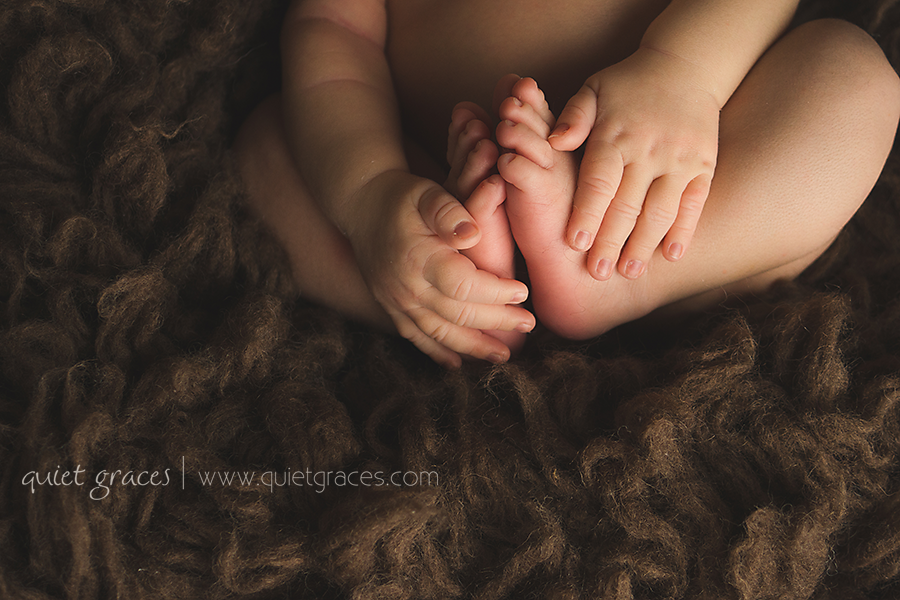 Little Finely had a good little snack and we rocked and burped and then took my favorite series of this little guy on the cable knit blanket.
Shelbie, thank you so much for sharing your boys with me.  I can't wait to see you in the studio again!
Are you interested in a pure simple session for the sweet little baby you are expecting? I would love to get to know you and answer all your questions over yummy Due South Coffee.