Micro Preemie Miracle Baby Photography Greer SC
Somtimes I get to celebrate a special baby with Micro Preemie Miracle Baby Photography Greer SC. Meet Olivia! This precious girl weighed just over 1 pound at birth and is proof that sometimes the smallest things take up the most room in your heart. I mean look at the effuse joy this little girl has? Olivia is sheer delight.

Olivia came in for a Milestone Mini session. This session type is a great for budget a budget friendly option to capture just a few images of your baby. At around 30 minutes in the studio it's also quick and perfect for keeping your baby's attention in between feedings and naps.  Olivia was turning one just a few weeks after this session and so these images will help commemerate that milestone perfectly.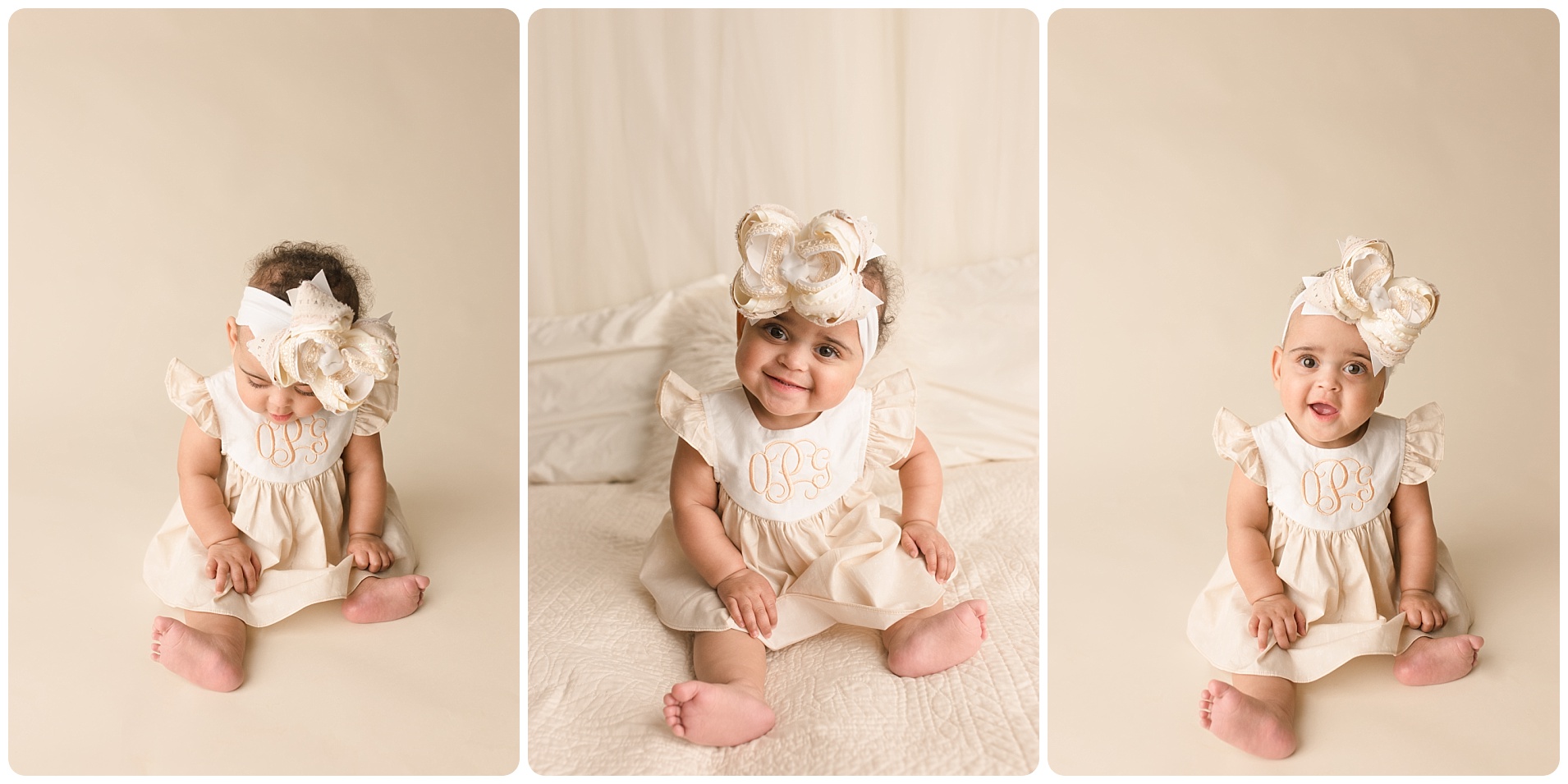 Of course, I couldn't resist taking a few detail images. I live for documenting the sweet beauty of your baby right now as they are. This little hand and feet image took my breath away. The ephemeral arm and leg roles, those delicious finger dimples, and those tiny toes cupped in a Olivia's hands are precious memories of a time much too brief.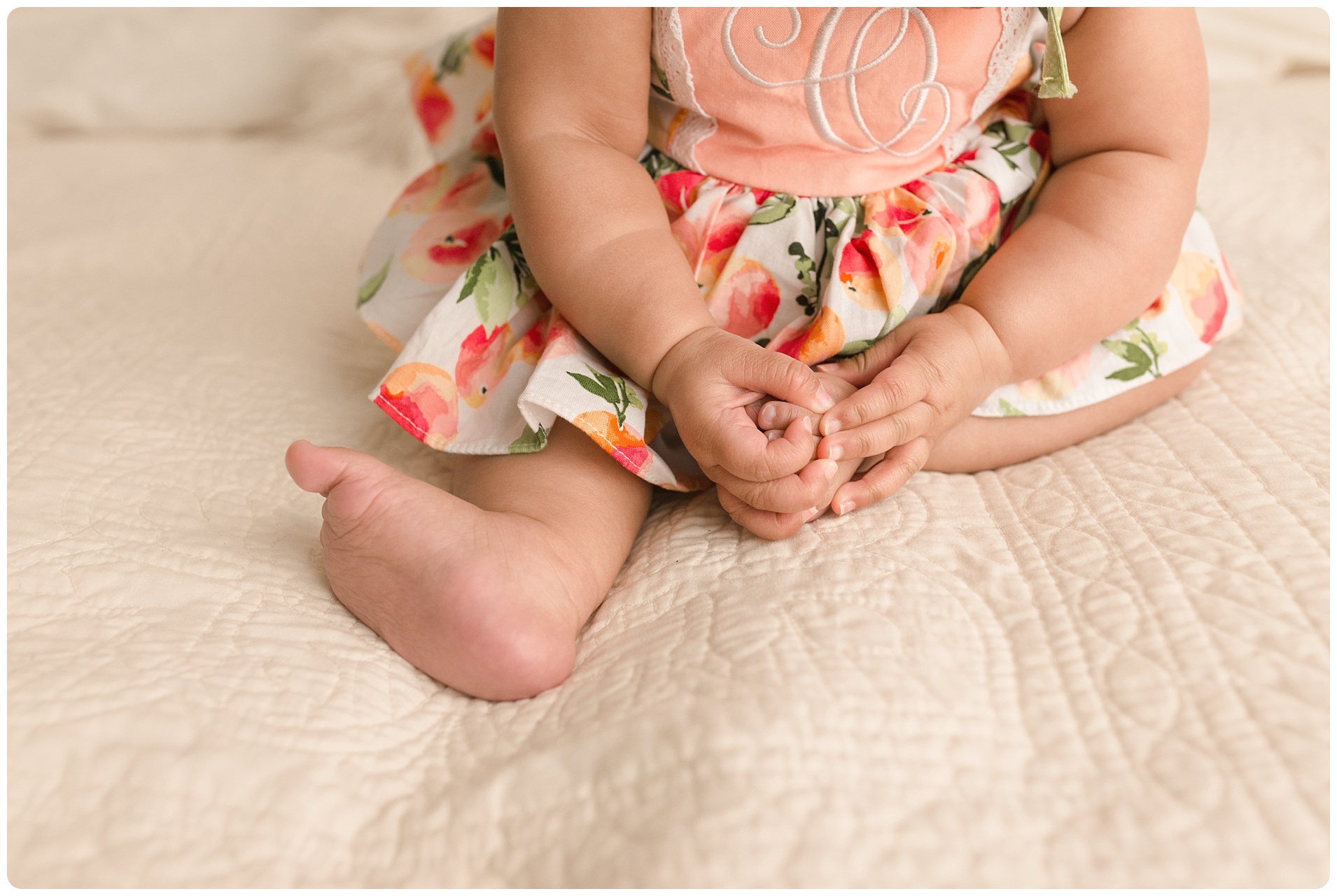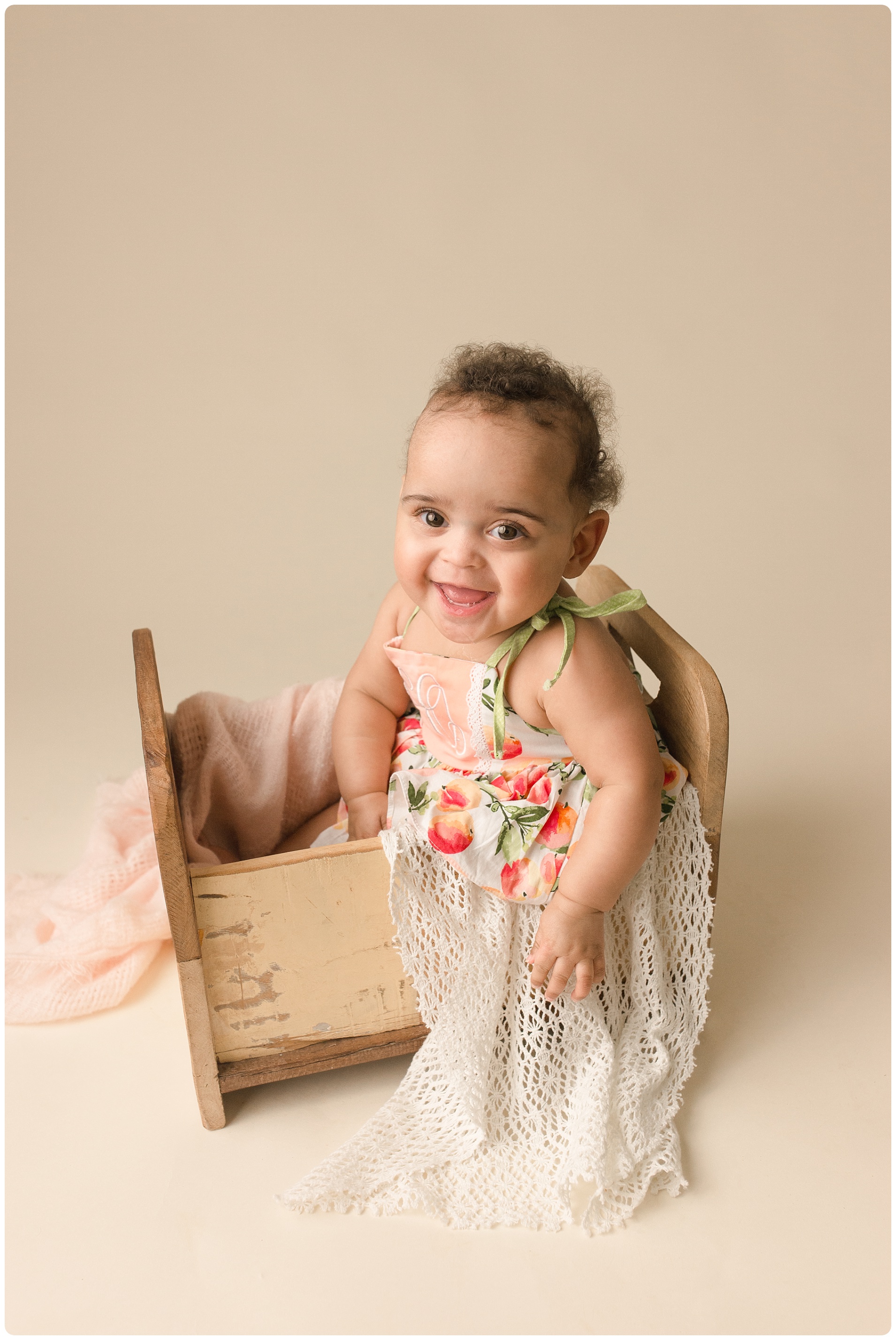 Like all one year olds, Olivia displayed a huge range of emotions. I personally love the look of surprise! I think I was making elephant noises behind my mask (in the season of Covid-19). Unlike most one year olds, Oliva never once cried. She loved all the attention and her pretty dresses!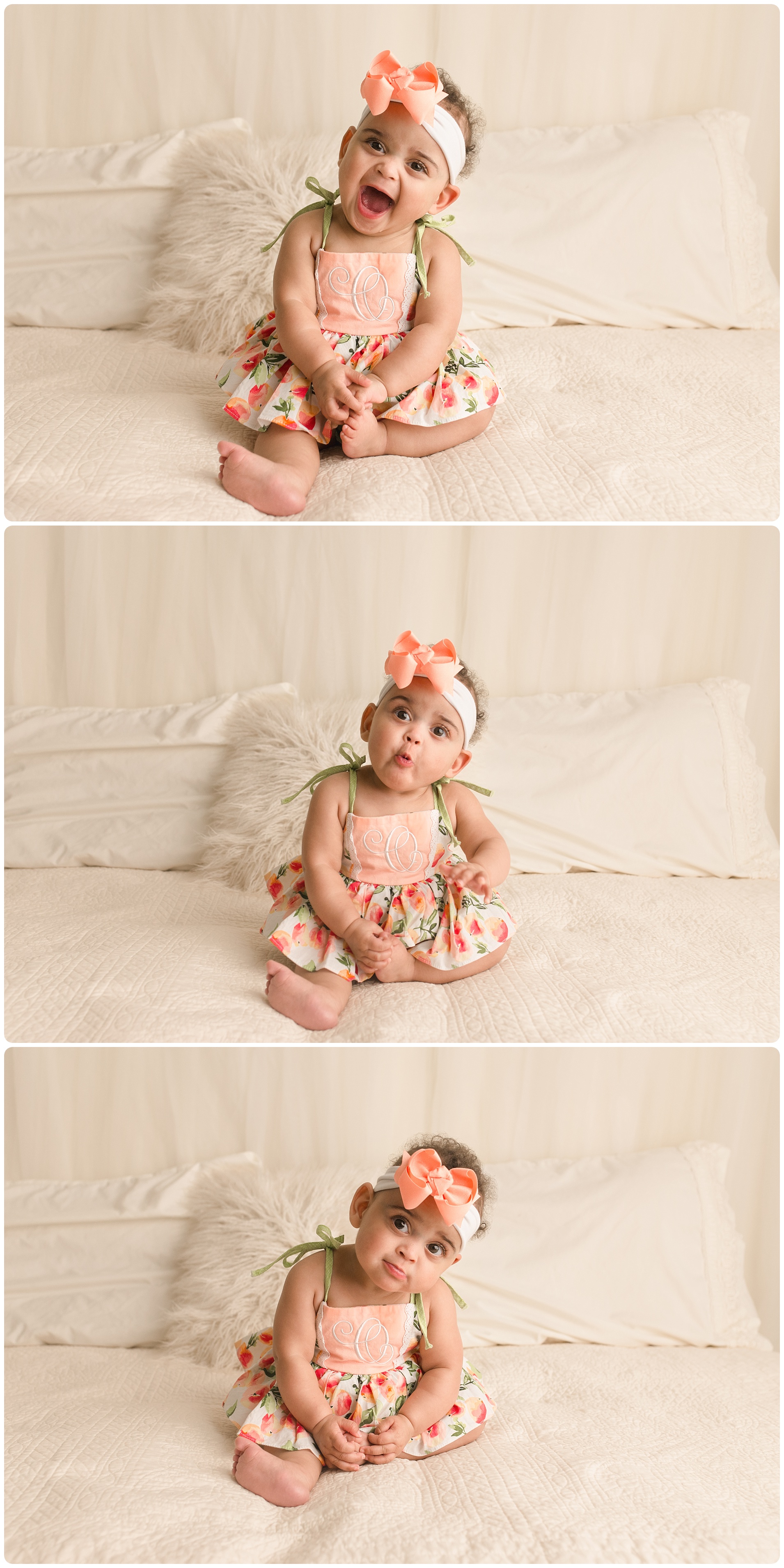 Are you looking to book your own Micro Preemie Miracle Baby Photography Greer SC? I'd love to be able to celebrate you precious baby with you! Click here to get to know me and my studio.  Click here to contact me today to tell me your baby's story, what you want to remember most, and book your session!