Simple Fun Six Month Studio Mini Session Greenville SC
I adored doing this Simple Fun Six Month Studio Mini Session Greenville SC with sweet baby Claire!  I've photographed Claire 4 times now and each time gets more fun.  Here's some of my favorite from her 3 month old session.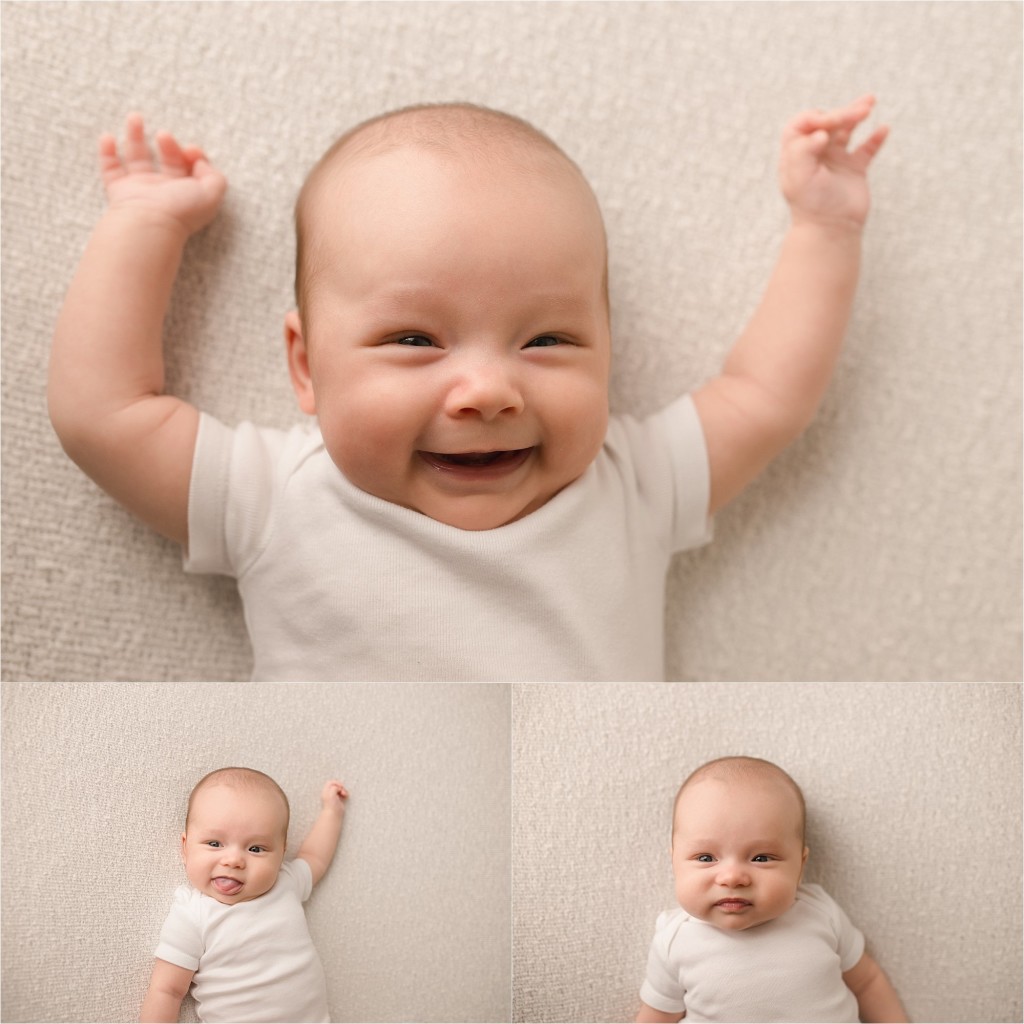 Would you like to see Claire at her three month session? Click here!  In the meantime, look how much Claire has grown in three months!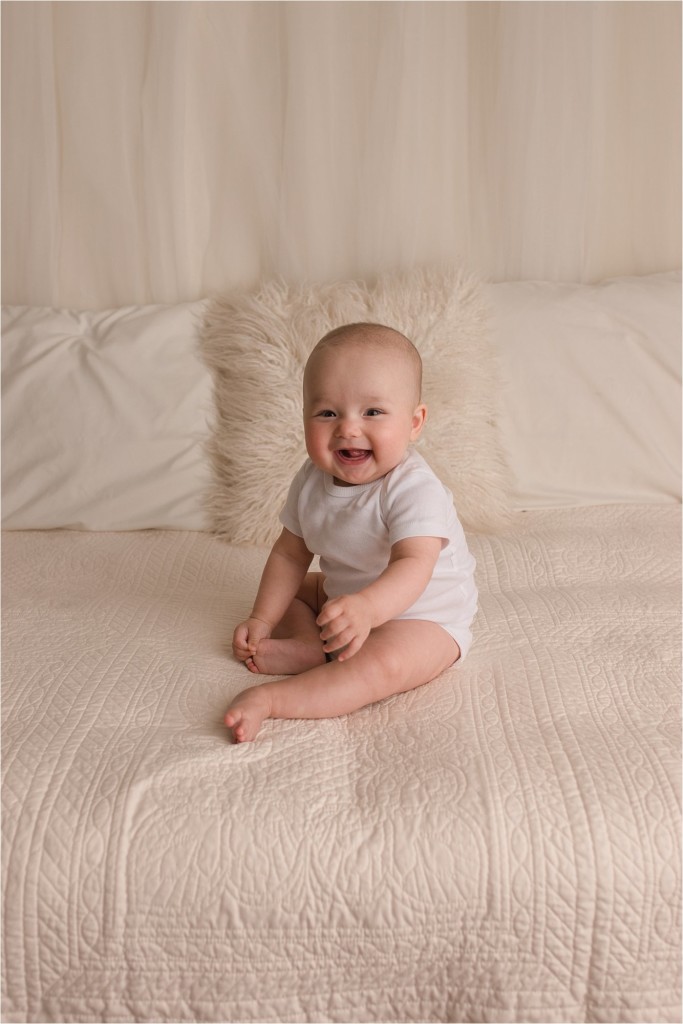 Claire's mom Lindsey chose a mini session for the 6 month session.  I think this is the perfect session length for 6 months old.  Babies tire quickly at 6 months old as they're still taking 3-4 naps a day.  Plus sitting up is hard work!

My mini sessions are fully inclusive: one price covers both your session fee and the 5 digital files.  You're still able to select your favorites for me to edit from a proof gallery and you're also able to add on more images after you see the finished gallery.   Generally we'll be able to do 2 outfits and 2-3 sets during a 30 minute window.
Claire's mama brought a favorite toy and it was so much fun to see Claire light up while Lindsey played with it.  I've never thought to recommend bringing a favorite toy, but I will from now on.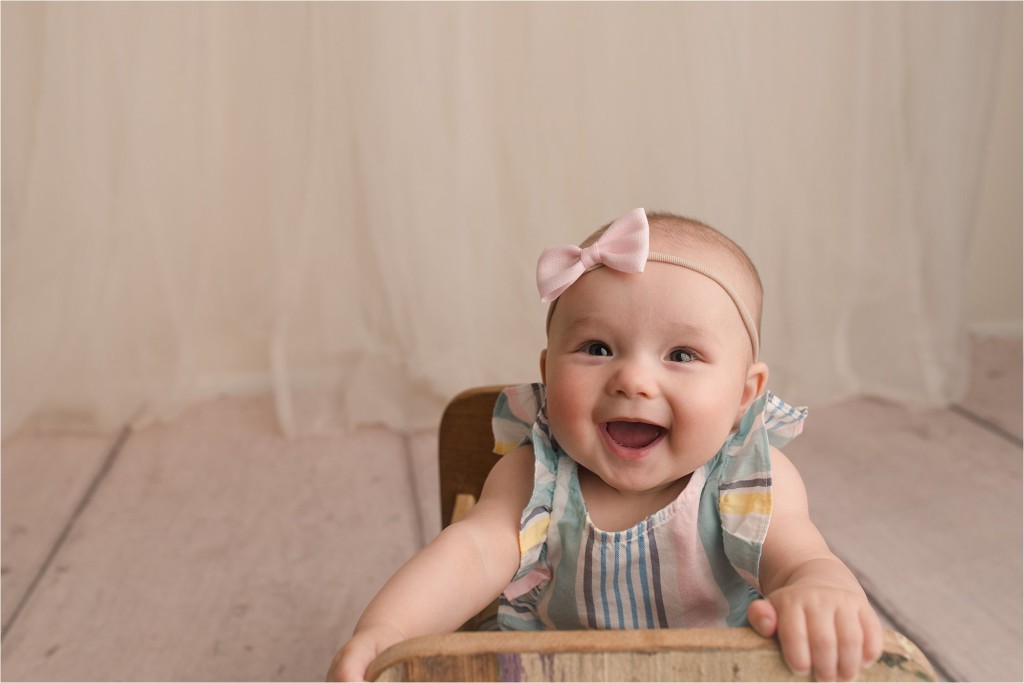 This little muted rainbow colored romper is the perfect outfit for a photoshoot.  I do offer a complimentary client wardrobe for my baby clients with a variety of choices, but I love it when clients bring their own items as well.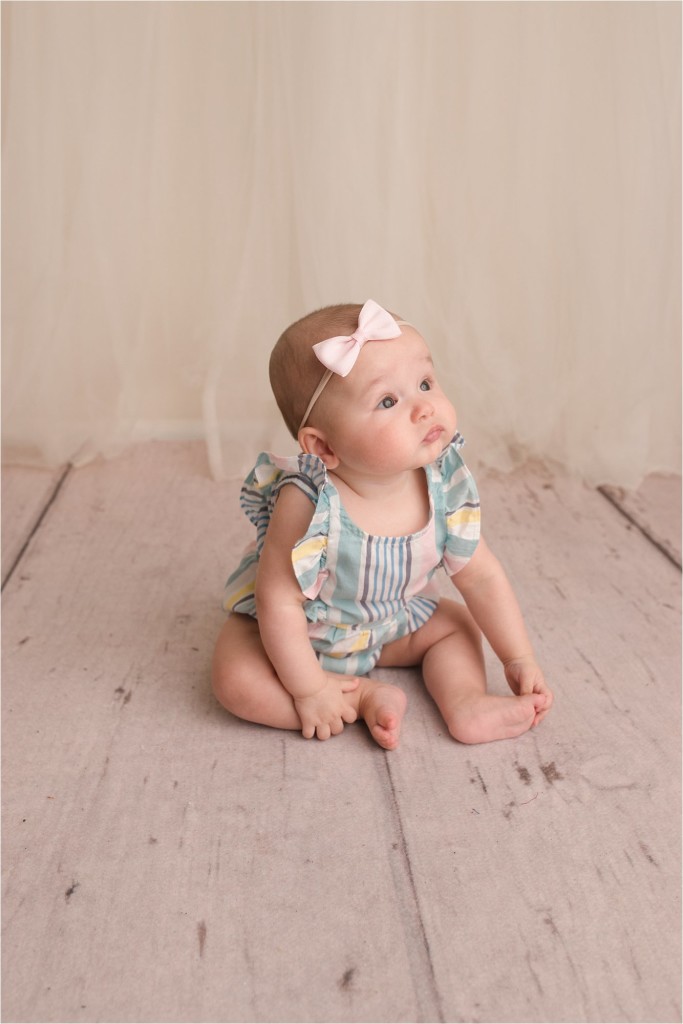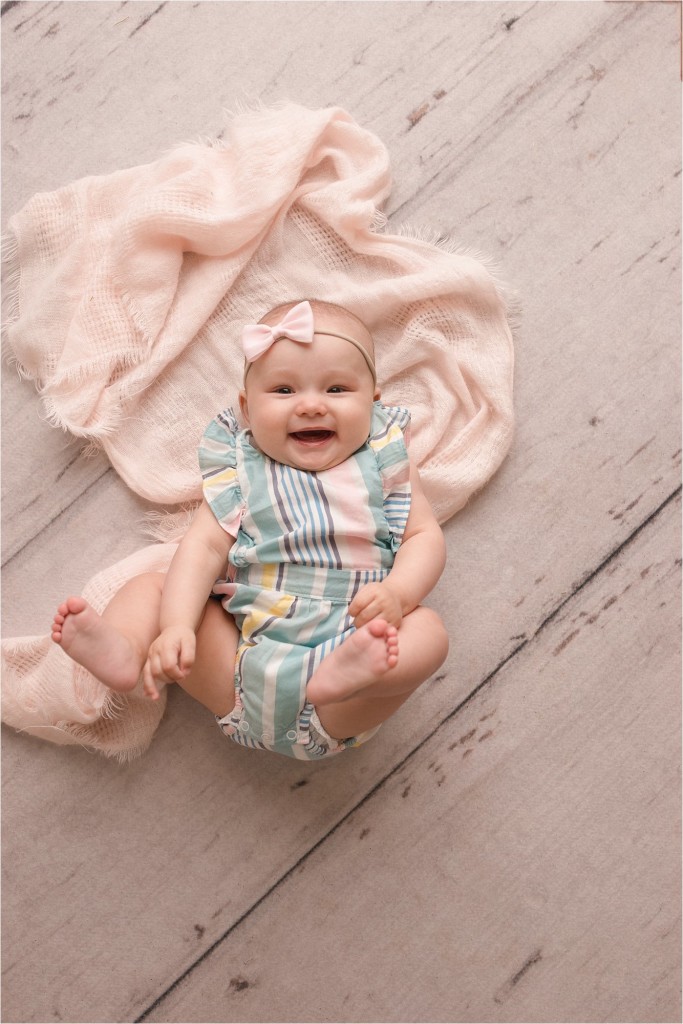 Are you looking to book a Simple Fun Six Month Studio Mini Session Greenville SC?  Or maybe a full session may be more your style?  Contact me today, tell me a little about your dream session, and I'll help you select which session works best and create memories you'll treasure for a lifetime.  Click here to get in touch.