Studio One Year Photography Session Simpsonville SC
Remember this precious PREG miracle, Sevin?  She came back for her Studio One Year Photography Session Simpsonville SC.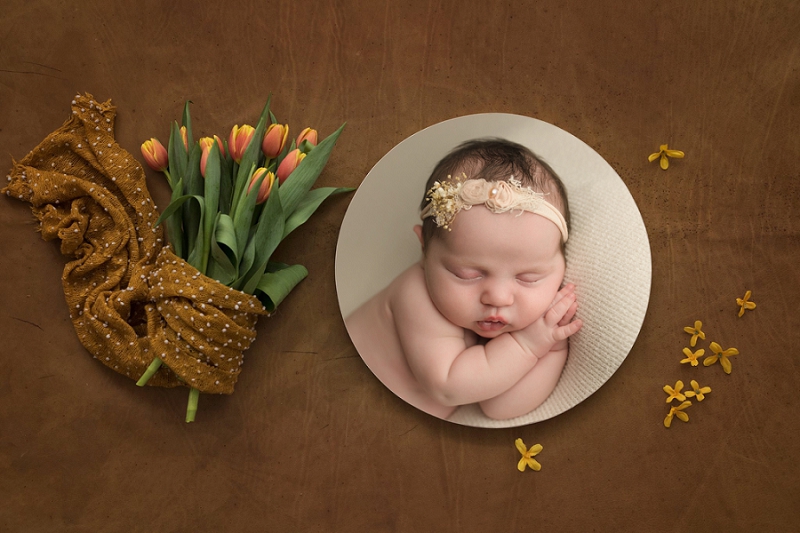 It was such a gift to chat with her mama Heather again and see how much Sevin has grown.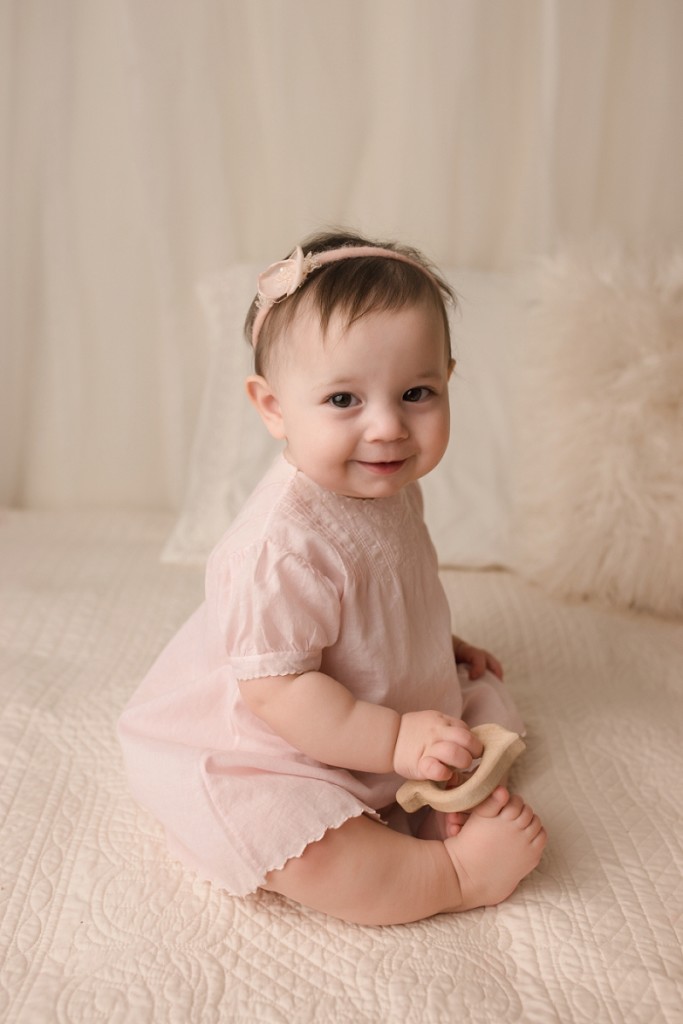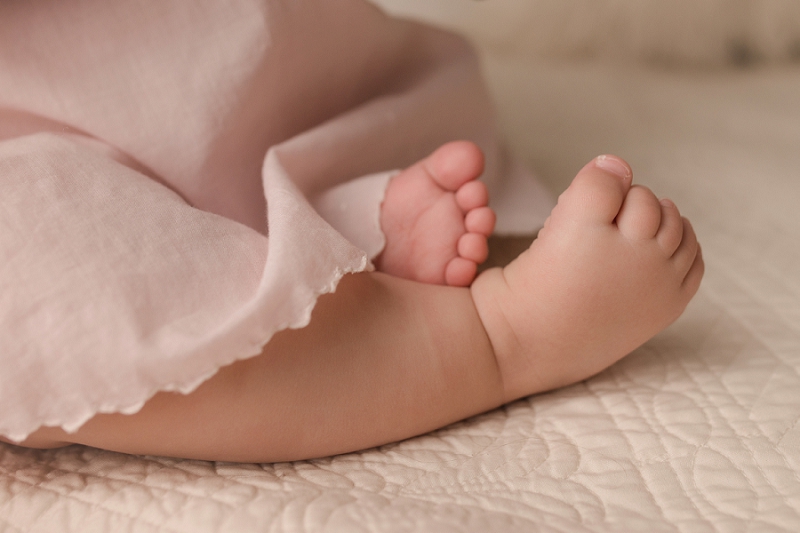 Sevin kept us on our toes this session! Not only was she fully mobile, but she had entered the separation anxiety stage.  She wasn't very keen on mommy being more than four feet away.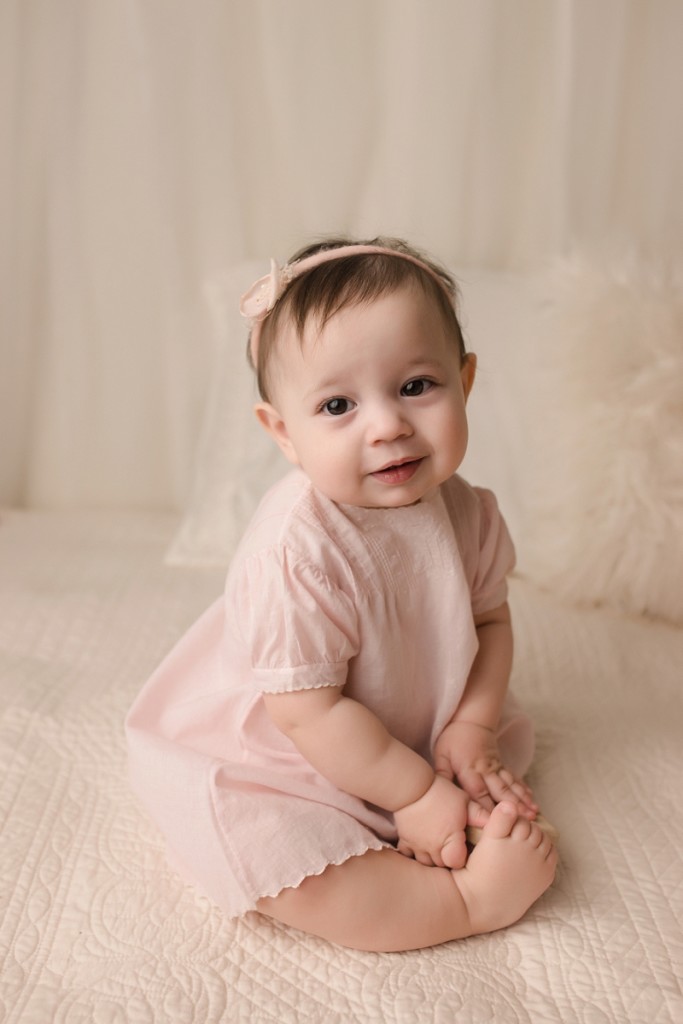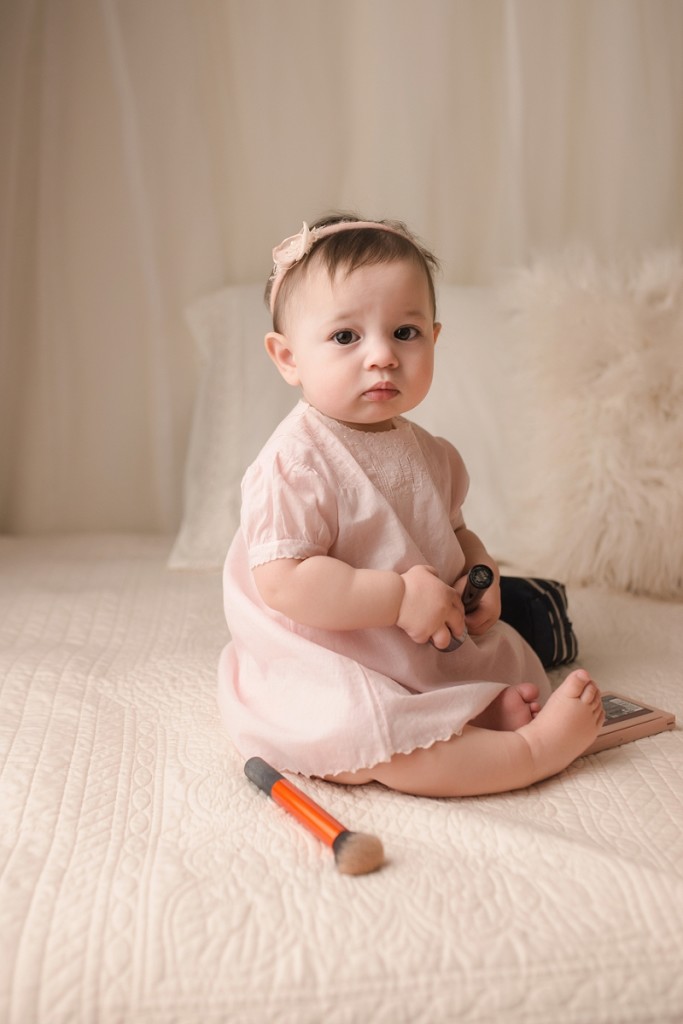 Most of these images Heather is sitting on the other end of the my bed-futon. For these sweet makeup brush images, Heather was actually making herself photo ready while Sevin stole all the make up brushes.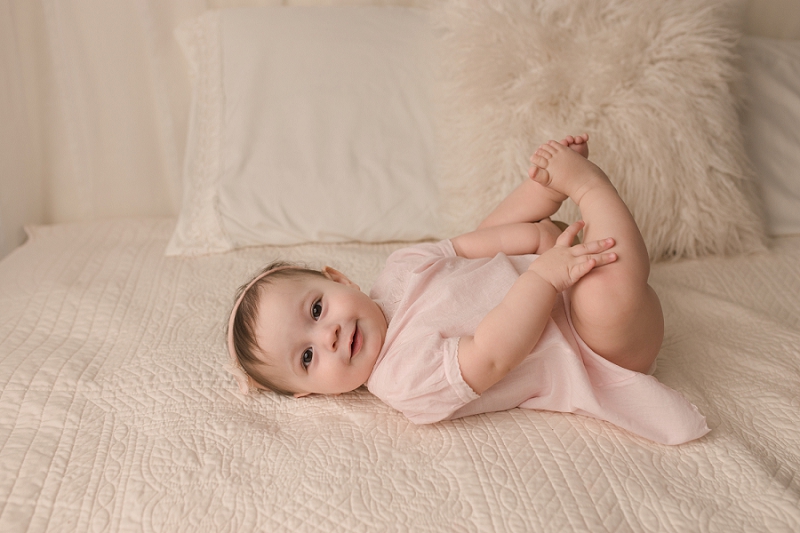 If we were on the paper, Heather was on the paper.  I always ask my one year mamas to come to the session in sweats and a tank because they are going to be either near an anxious baby or helping me corral a comfortable and highly mobile kid.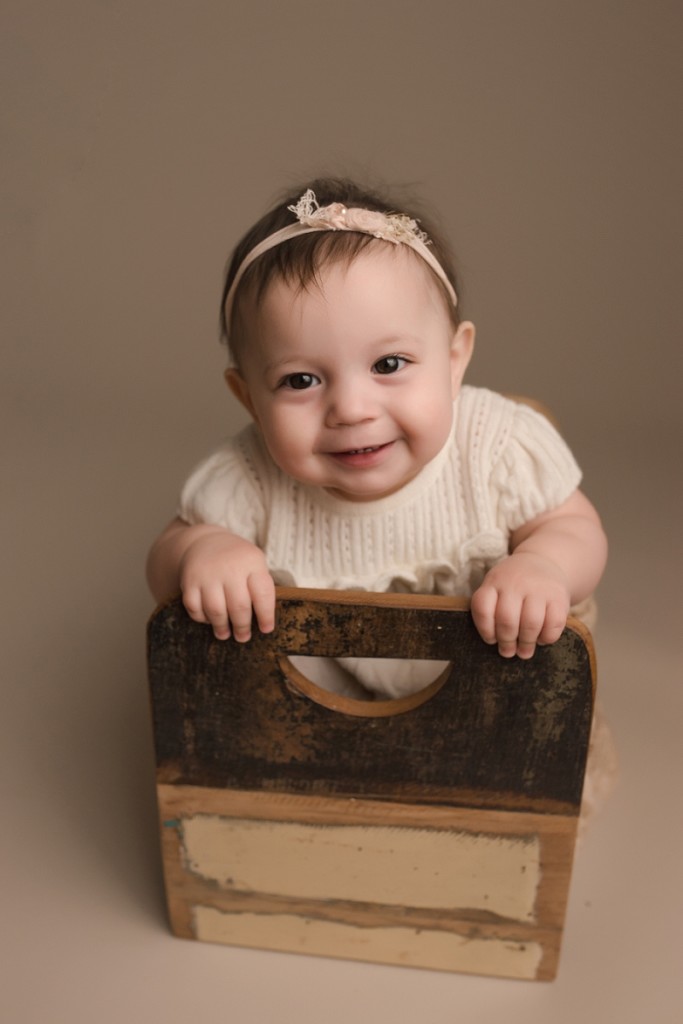 And clearly having mama near Sevin worked out so well for these images.
Sevin, however, was fully convinced that cake was poison. She wouldn't even fall for my normal stick puffs or Cheerios in the back of the cake trick!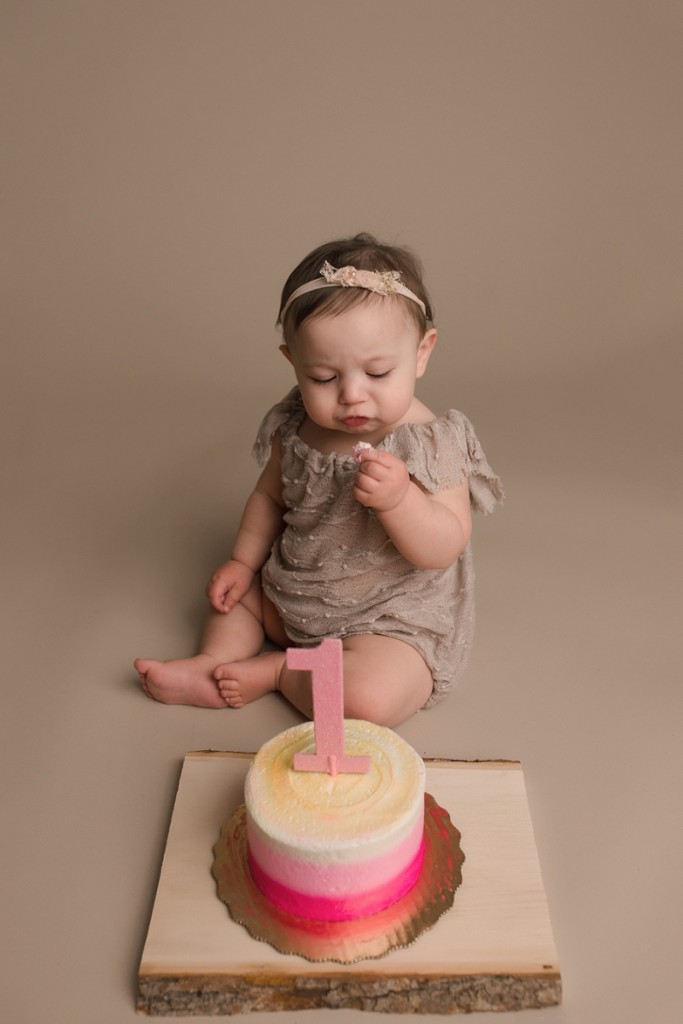 We ended up just enjoying some Cheerios in my high chair for a bit while Sevin calmed down just a bit before finishing with images of Heather and Sevin.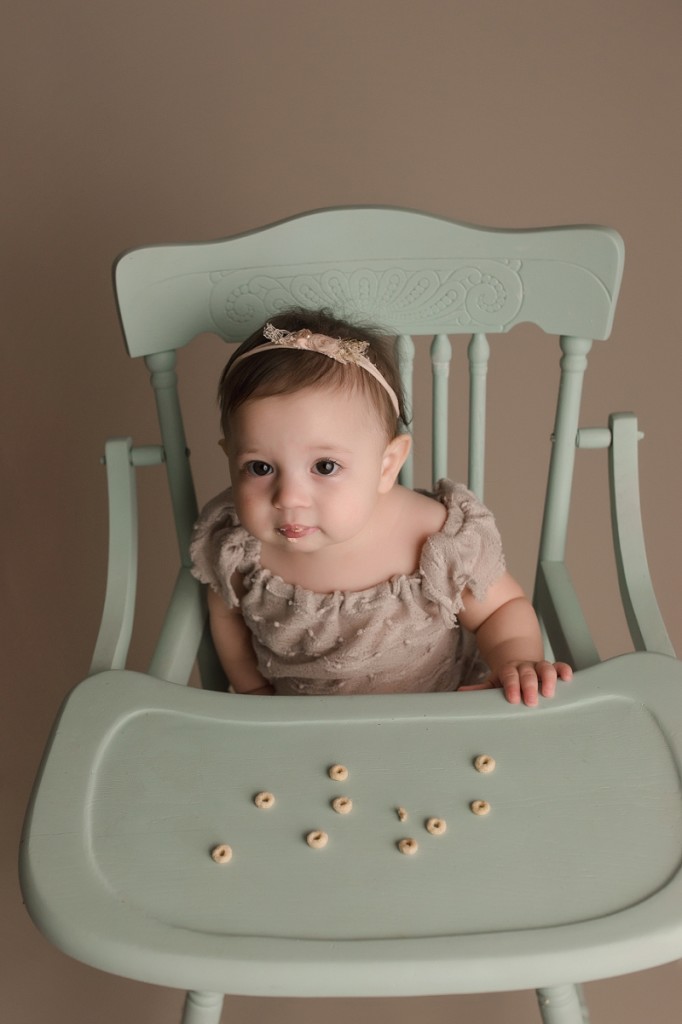 Mama and baby images are my favorite.  I just know how precious these memories are and how much babies love to see their mamas loving them.

Please don't hesitate to jump in the picture even despite your imperfections. Your babies don't see imperfections but their perfect for them mama who loves them to pieces.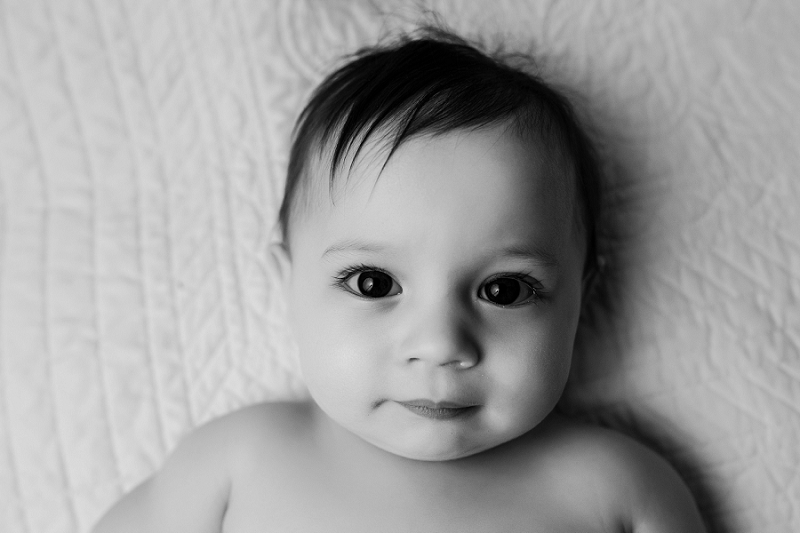 Are you read to get into the picture with your baby or record their one year milestone images for their Studio One Year Photography Session Simpsonville SC?  I'd love to hear from you.  Click here to contact me.