Greenville SC Mini Maternity Photography Session
Holly contacted me for a Greenville SC Mini Maternity Photography Session including her older daughter Emma.  I met Emma when she was a newborn and was so excited to see her all grown up to almost 2 years.  Look at how cute Emma was in this natural and simple newborn set from her session. You can see the rest of Emma's natural and timeless newborn session by clicking here.
One of the best parts about booking a maternity session for your second child is the photos we're able to get of your first child during that session.  There's a little less pressure and I'm able to focus fully on your big sibling.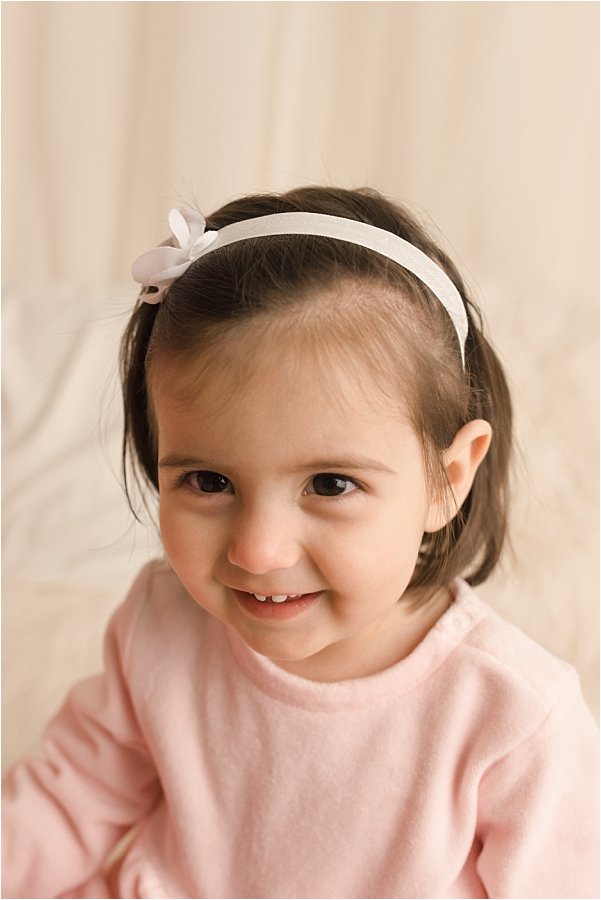 And the added benefit is that when you come back for your newborn session, your child will already be familiar with me and the studio. It's a win-win the day of the newborn session when we're able to get the sibling photos you want a little easier 😉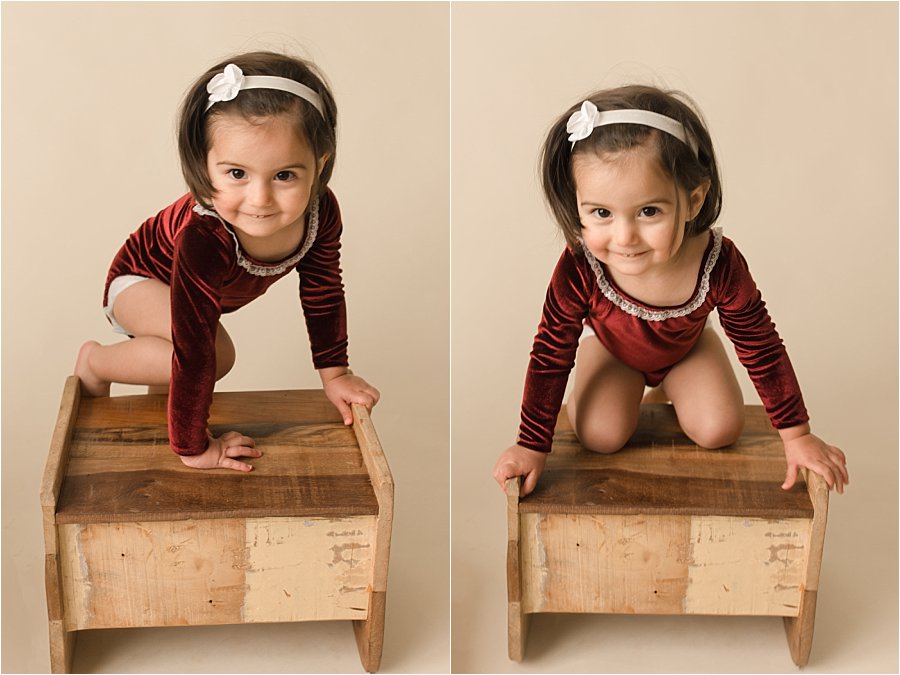 Emma was pretty much the most fun child I've had under two in a long time! She likes to climb, play, and throw around my studio newborn posing pillows (don't worry… I started that game not her!). We had a blast capturing some of that mischief on camera!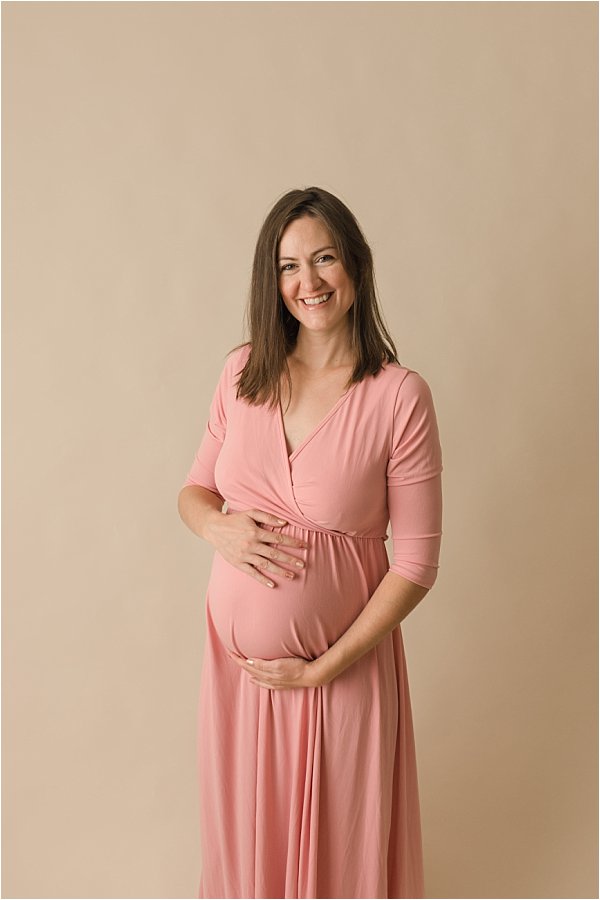 And ofcourse, we captured Holly's pregnancy with Emma's baby sister, too!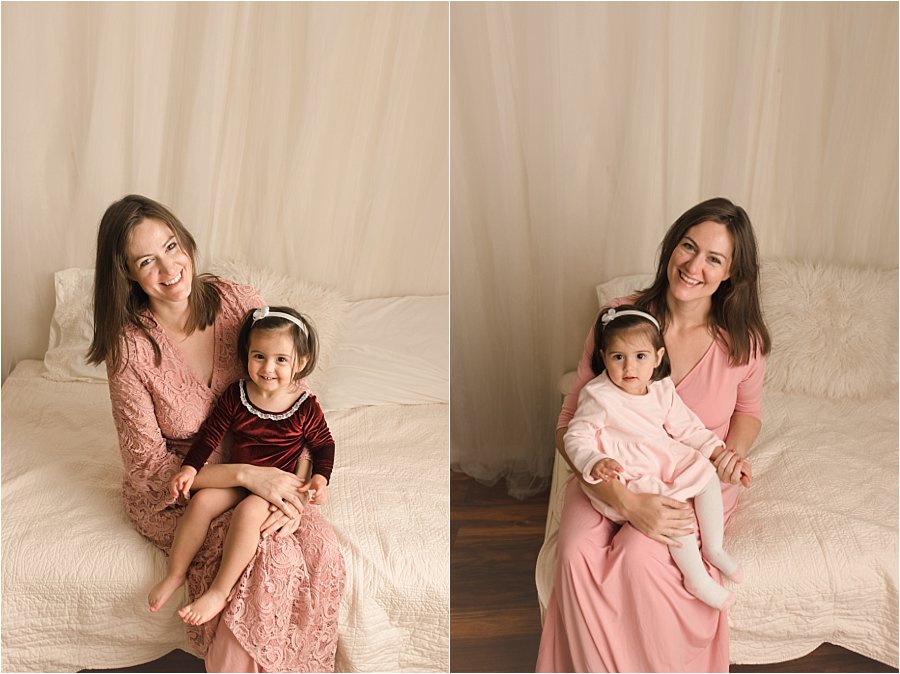 Because daddy was out of town on the day of the session, Holly's dad joined her. I really enjoyed getting to meet him and capture some images with him as well.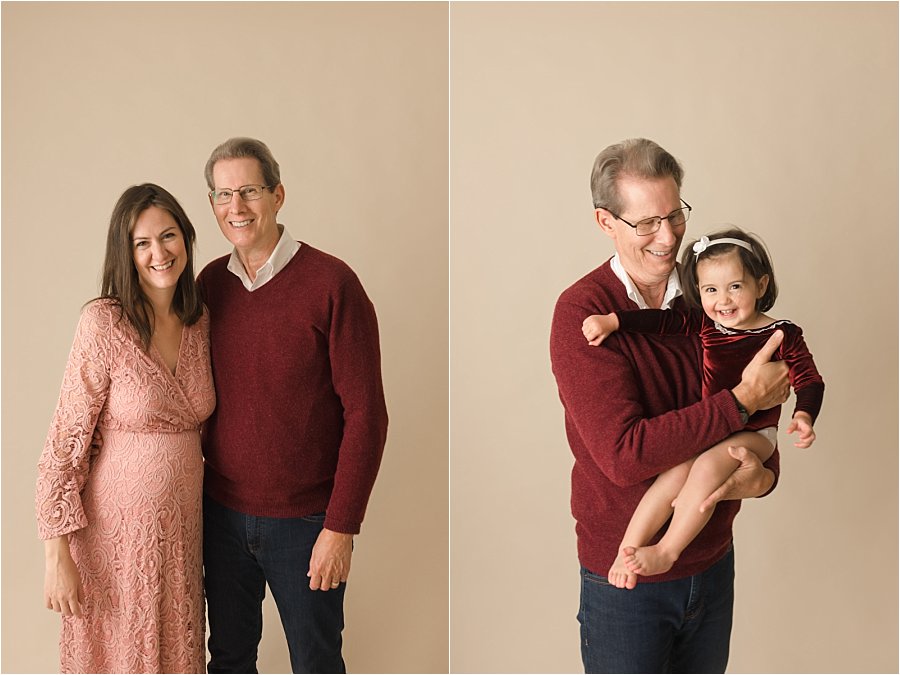 Are you looking to book a Greenville SC Mini Maternity Photography Session with an older child?  Wanting to meet your newborn photographer before your baby arrives at a no fuss session? I even provide a wardrobe for my clients and their kiddos to make it super easy! I'd love to be considered to serve your family. Click here to tell me about your dream Greenville SC Mini Maternity Photography Session.