Classic Timeless Newborn Photography Greenville SC: George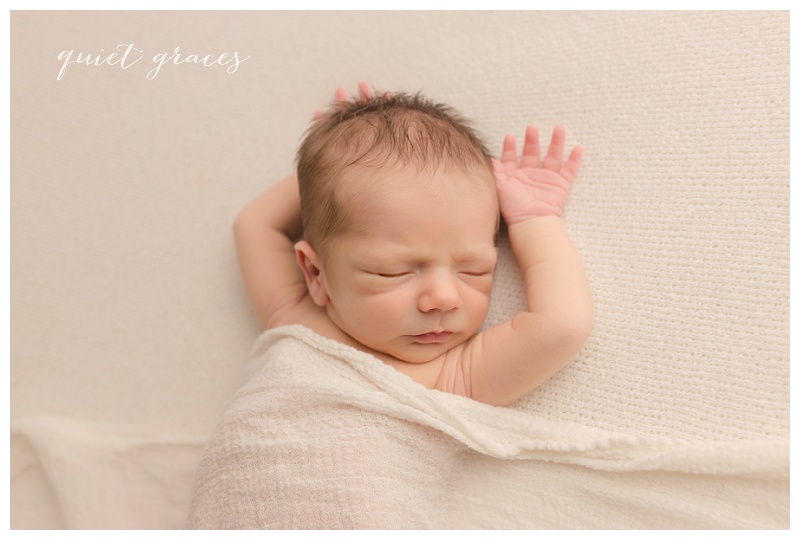 Kate contacted me about a newborn session at the beginning of her third trimester for her second boy.  She had been less than pleased with the style of her previous photographer.  She wanted someone with a clean, classic, and timeless newborn photography Greenville, SC. I was so honored to be chosen for these special portraits.
George has a precious older brother named Neil who was just two for this session.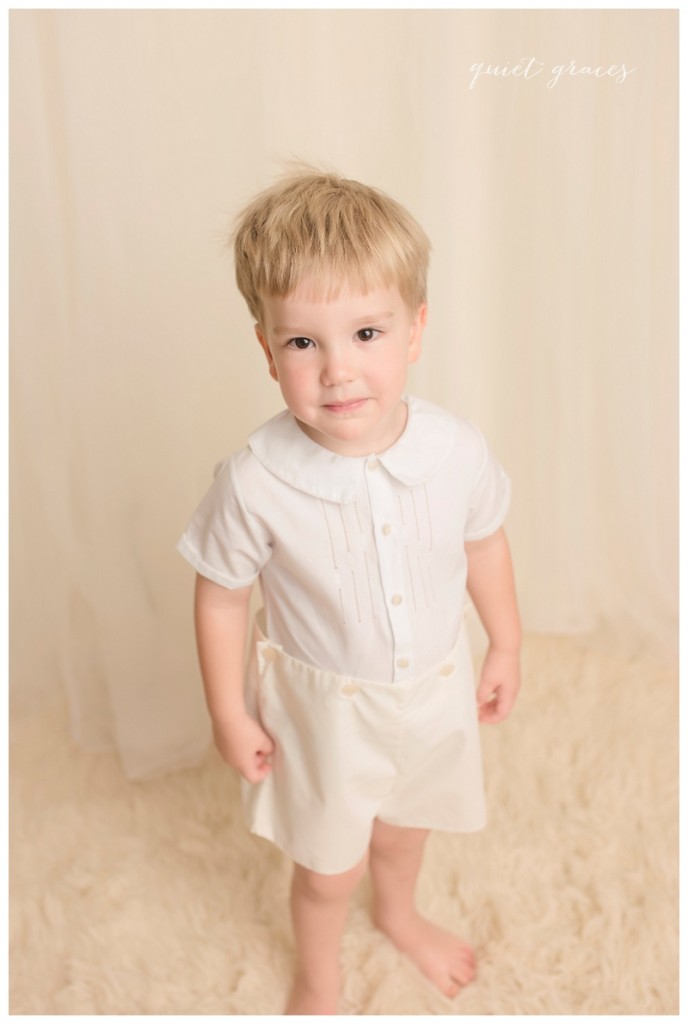 Kate is an amazing mama, too!  She read my post about preparing big siblings for a session and thoroughly prepared big brother Neil for his portraits.  He was ready to follow directions and super excited about receiving instant bribery for each image.  Neil's preference was to get a green jelly bean from the jar mama brought.  I dug one out for every smile and you can see it was worth it!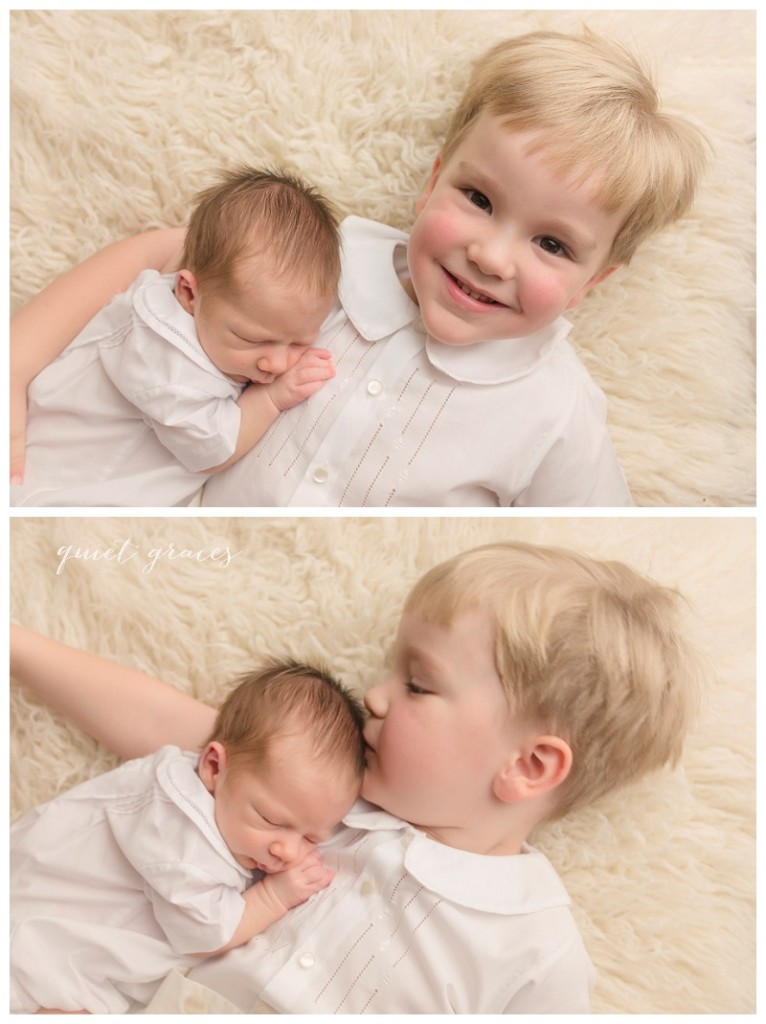 Neil was a little less excited about family portraits after playing in my book and toy nook while I did portraits with his parents.  But we still got a great smile from him with a couple of extra jelly beans!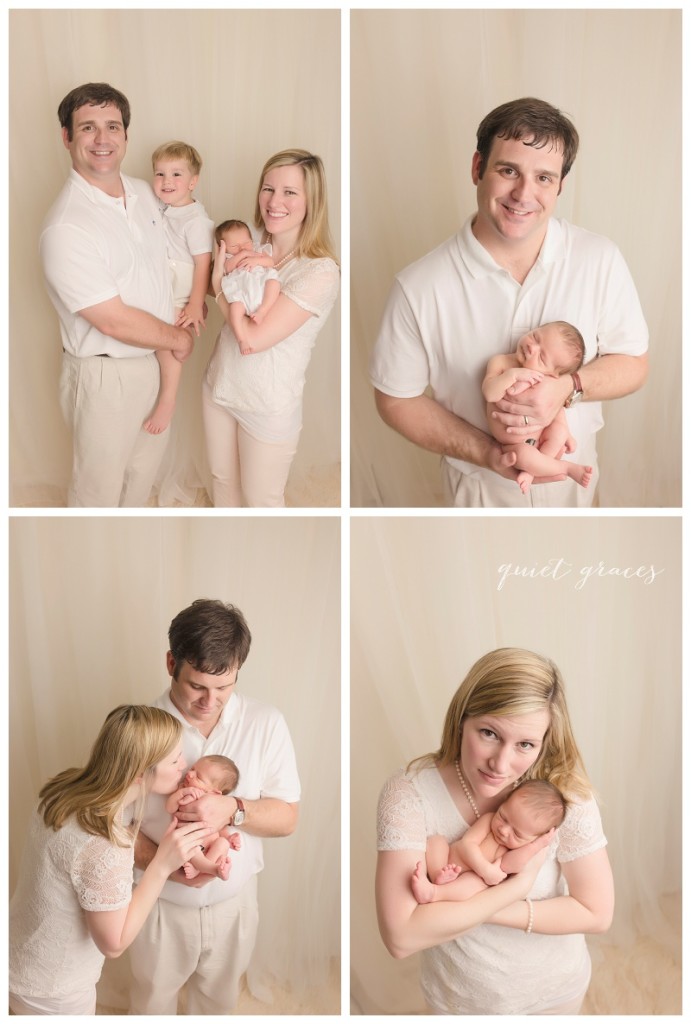 Some of my favorite images are always tight compositions in the parents hands.  There's just something so beautiful about the contrast of a tiny baby safe in his parents hands.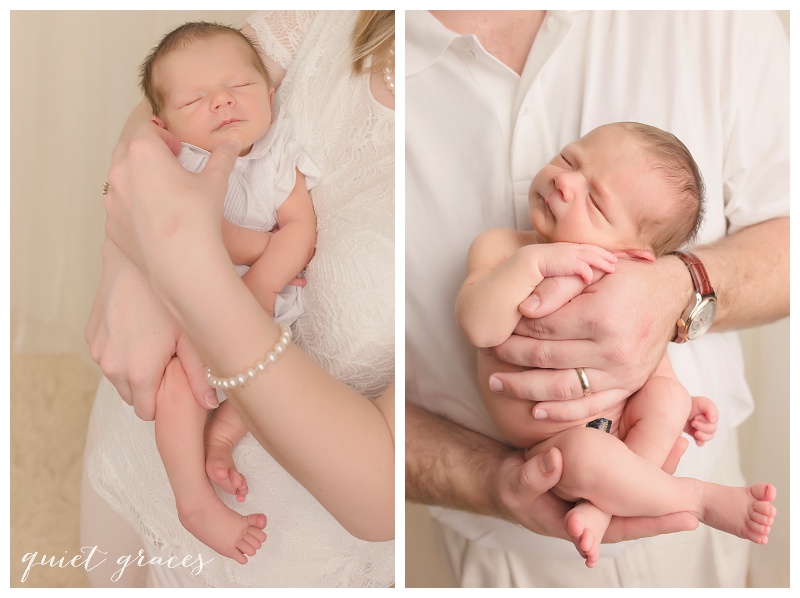 George was an extremely laid back baby.  I only saw his eyes for a brief moment when he first arrived at the studio.  I'm so glad I took a few seconds to capture these open eyes.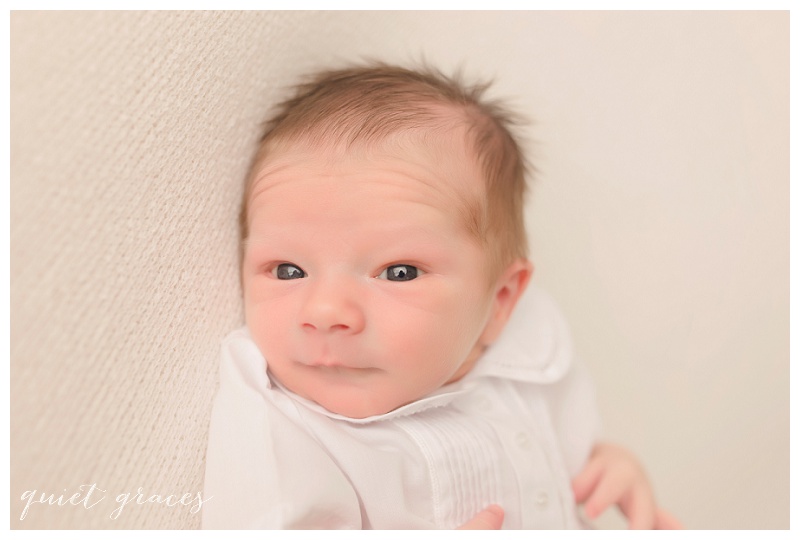 For the rest of the session George let us pose him however we pleased.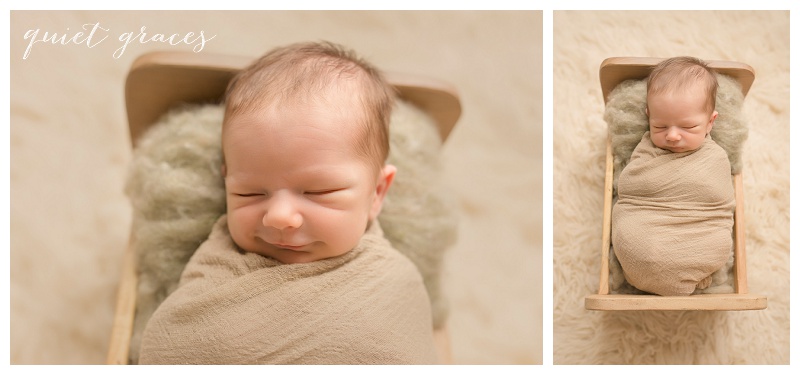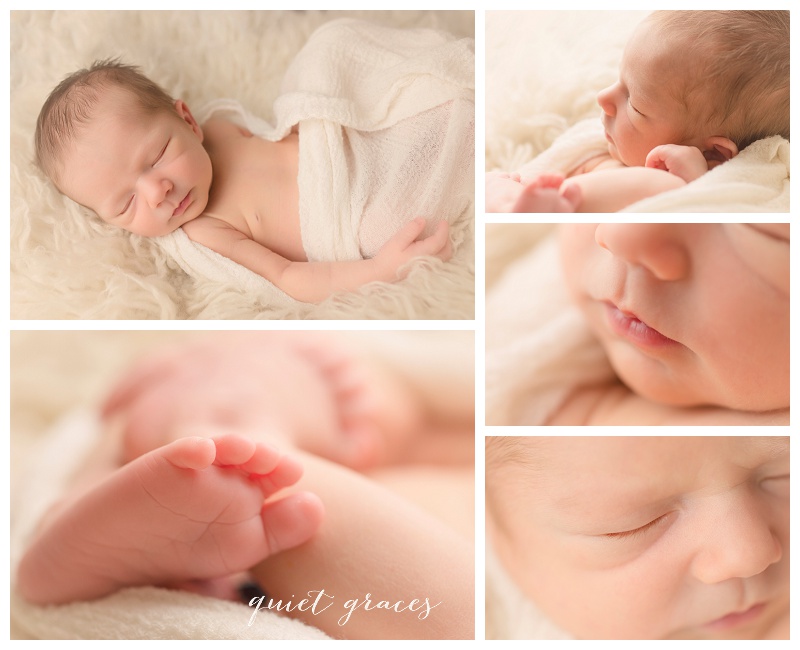 Kate, it was a joy to serve you and your family.  I can't wait to see your little boy grow.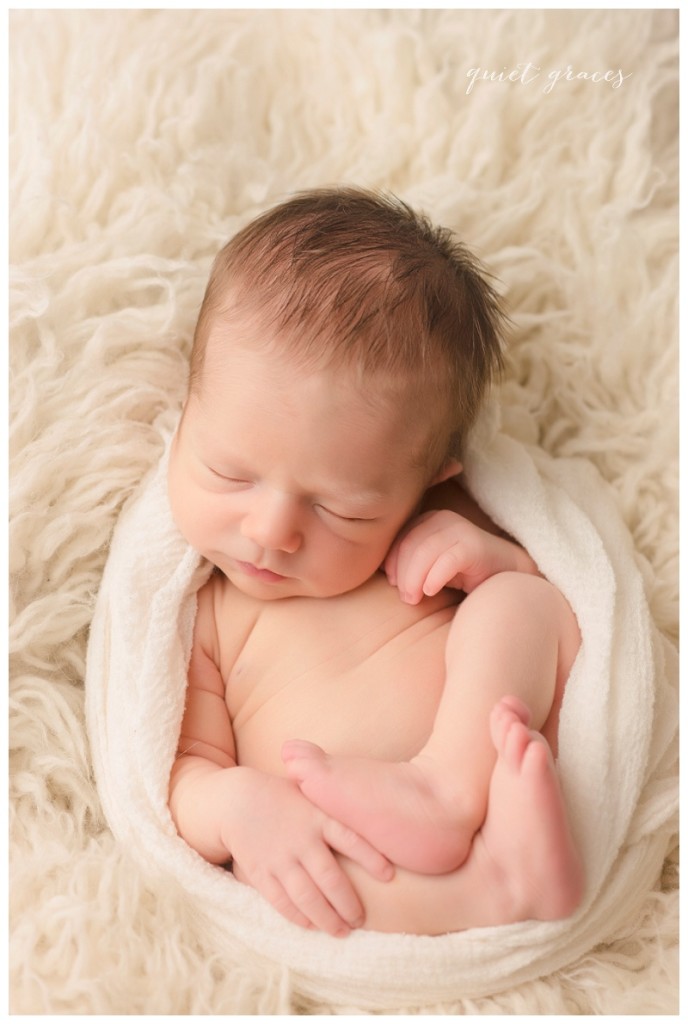 Looking to have Timeless Classic Newborn Photography in Greenville, SC?
We'd love to serve you!  Click here to get to know us more!