Family Focused Natural Newborn Photography Five Forks SC
I was so excited to welcome this family back for their Family Focused Natural Newborn Photography Five Forks SC.  You can see their newborn session here and really get to know their sweet kids Emily and John a bit more.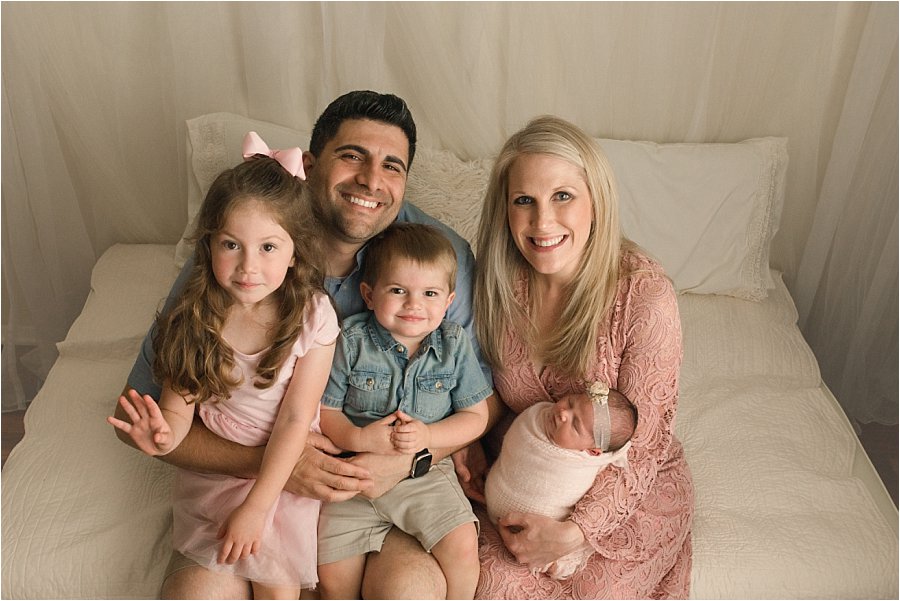 I love how you can see everyone's personality in this photo.  Emily is so smart and has just a little bit of sass (that hand!).  Dad Jacob just smiles through it all, laid back and enjoying the ride. John, who isn't yet two, is calm and focused on whatever thing was riding on my head during this image. Mama Beth just radiated and content and devoted joy. I cannot wait to see what sweet baby Julie contributes to this family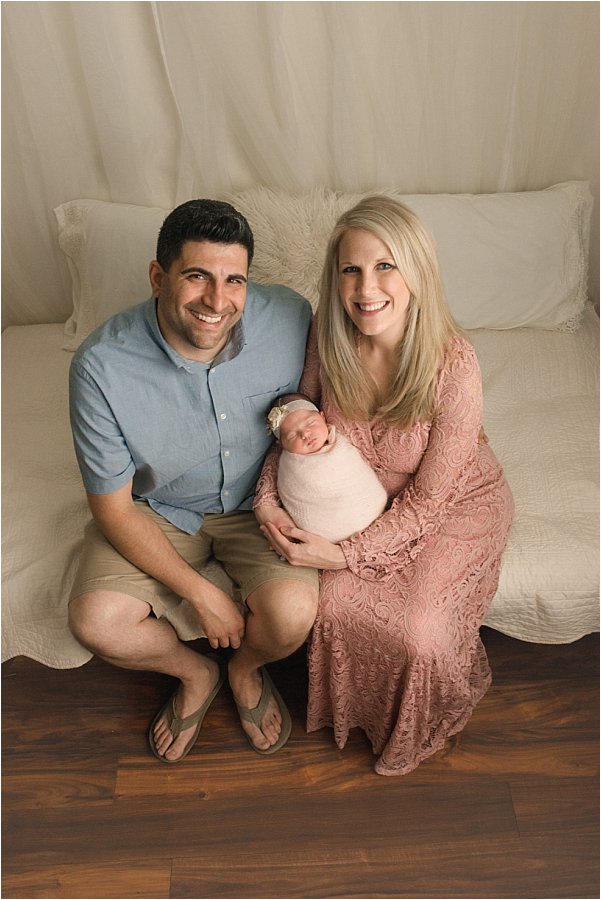 In the middle of the session, I told Beth what a well behaved two year old John was.  He'd had his fair share of "no"s and avoiding doing what asked, but he never once pitched a fit or completely refused to try something. Beth told me that John wasn't yet two and my jaw dropped.  Jacob and Beth are raising amazing children.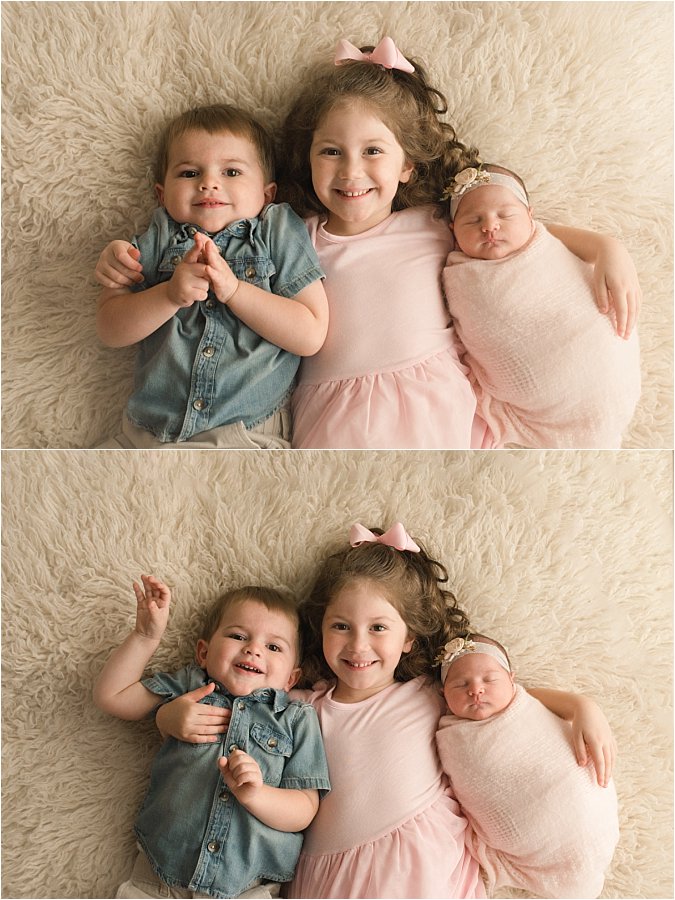 Emily is also a joy.  I loved talking with her and hearing her perspective on the world. She's incredibly smart and perceptive. Adding a baby has been hard on her, but I am so glad Emily has Julie.  These two will surely be the best of friends.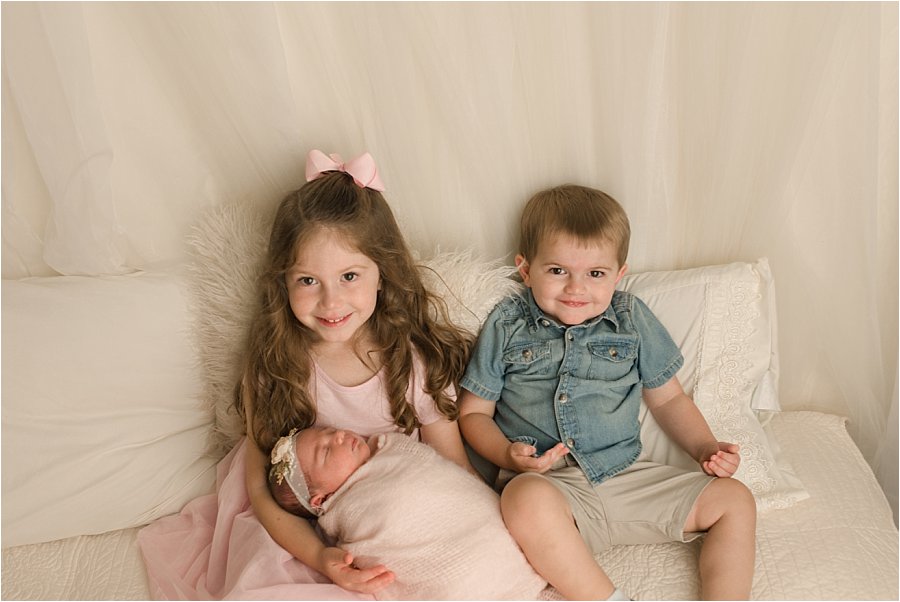 And Julie is just the sweetest baby.  Check out her precious smile below!
There's something about this photo below that makes it my personal favorite.  Maybe it's the diagonal lines or the sweet light flitting across her face, but I'm pretty sure it's just the way she curled and relaxed her body in this bowl.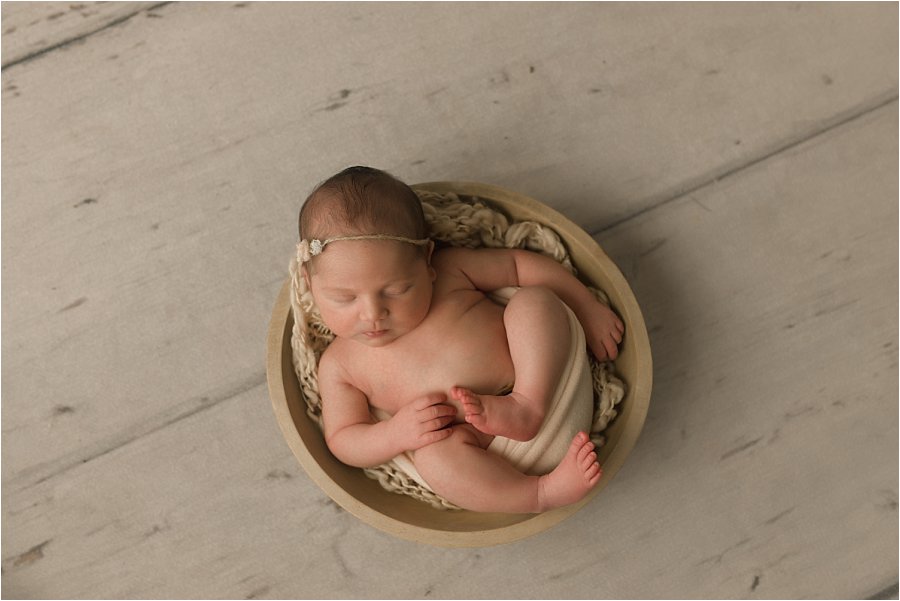 Are you looking to book a newborn session that celebrates both baby and big siblings? I'd be honored to get to know your family.  My goal is to see even the tiniest in your family as a person worthy of being known. It's this getting to know you and your children that helps me record your story.  Contact me today and tell me a little about your family and your desired newborn family experience.