Fresh Simple Newborn Pictures Greer
Are you looking for Fresh Simple Newborn Pictures Greer, South Carolina? Are you frustrated by loads of fussy sets that take the focus off of a newborn's natural beauty? I want your session to tell your baby's story and to highlight on all the little details you adore. Whether your baby isn't here yet or is 4-6 weeks old, simple timeless images help you remember every delicate feature. Click here to learn more about a photography session with me or read on to hear about baby Trace.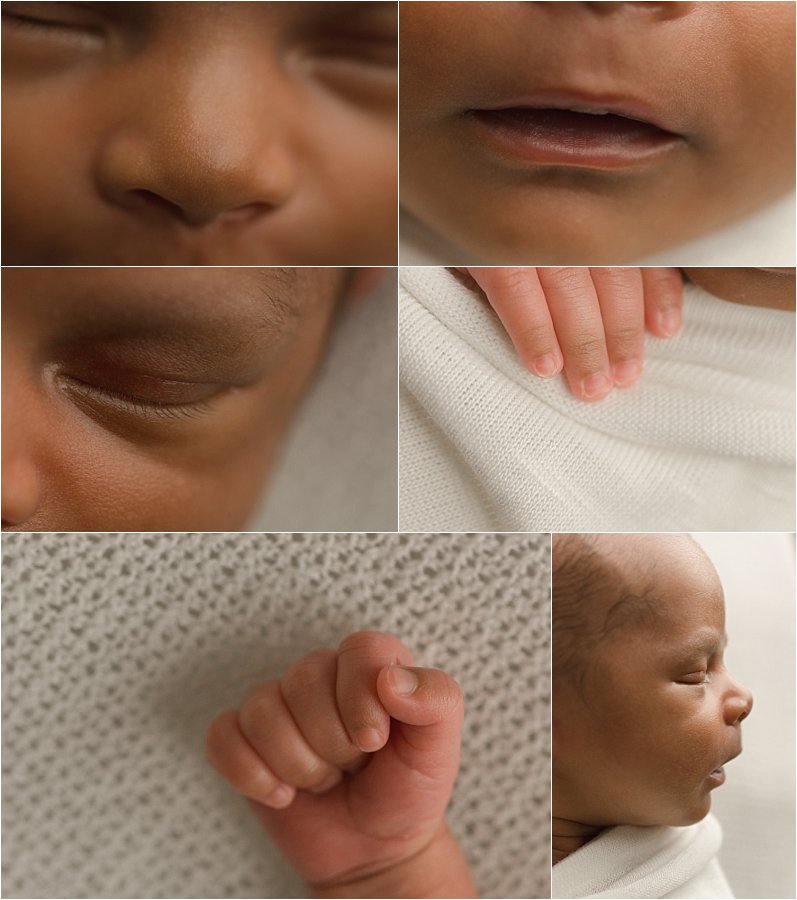 Meet Trace. He's clearly already a heartbreaker. This smile stole mine immediately!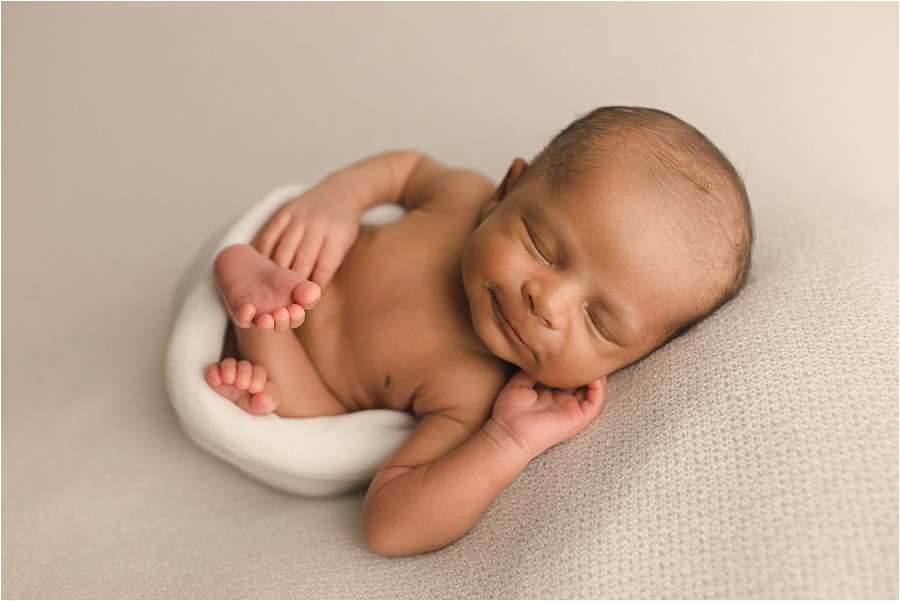 This little guy is a miracle that Celeste didn't see coming. Celeste brought her sister to the session and I was so glad she did! Her sister convinced Celeste to jump in a picture or two. Postpartum is a pretty vulnerable time for body confidence, so I always shoot angles with that in mind. I think this is hands down my favorite image from this session because it shows Celeste's quite joy and unexpected delight in baby Trace.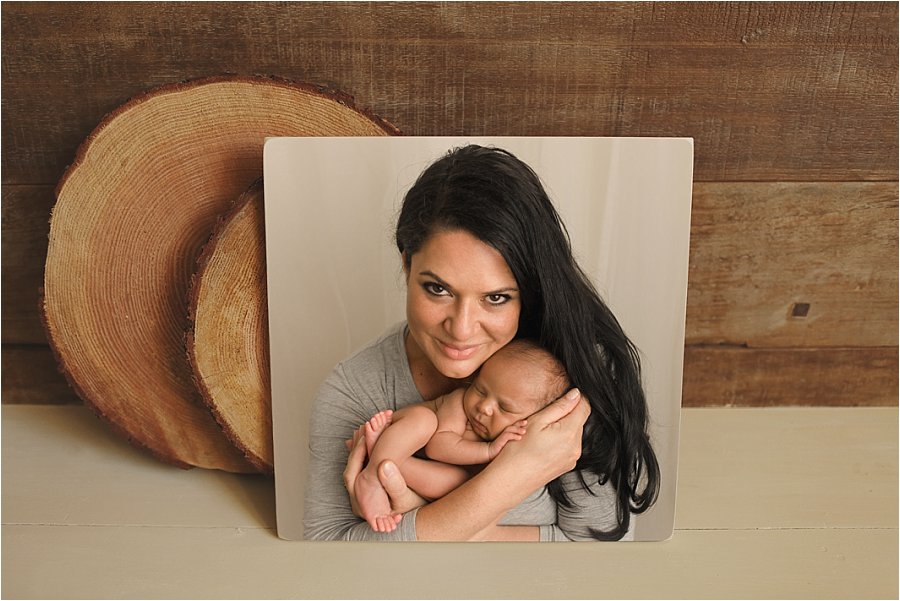 In all of my sessions, I try to pose through a flow of images. It's my way of responding to each baby's preferences while also accommodating the requested poses. This set shows you the flow of posing that Trace liked most. We started wrapped and as Trace feel more deeply into sleep, I unwrapped him in the warm studio. In between these images, I captured the little details above. I always want your baby cozy and comfortable.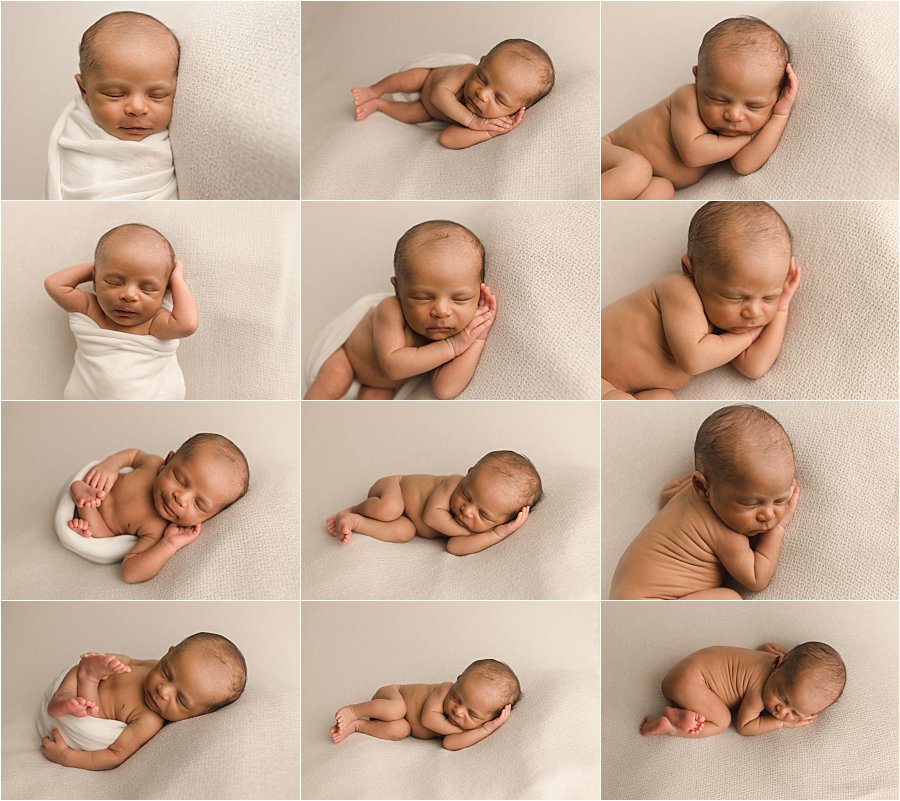 Although he was closer to a month old he was still super tiny and curly.  This little salad/dough bowl is only about 8 inches across!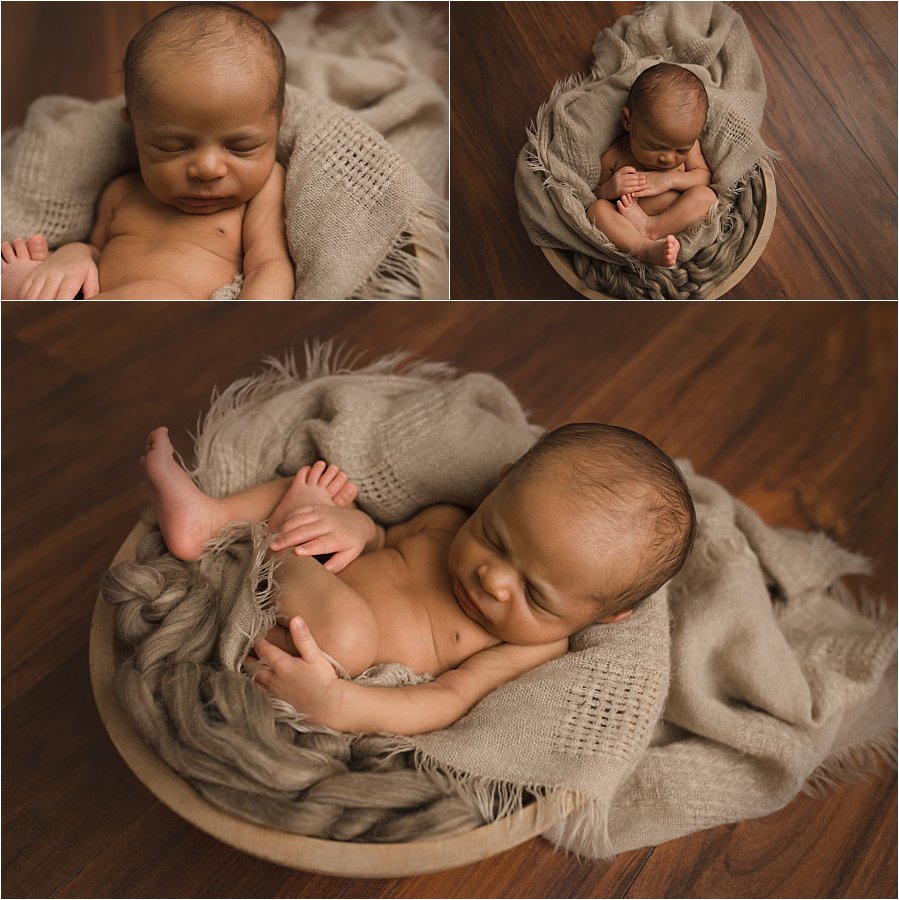 Are you wanting to book your Fresh Simple Newborn Pictures Greer South Carolina now? Click here to tell me all about your ideal photography session.