Natural Newborn Baby Girl Pictures Greenville SC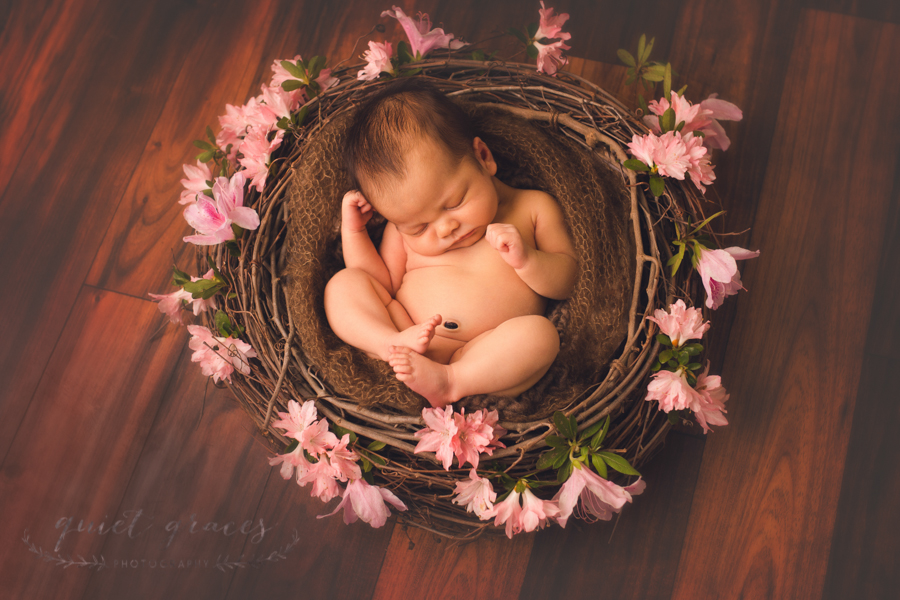 Meet Baby Cora who came to my studio for natural newborn baby girl pictures in Greenville SC.
Cora was nearly a month old. This is a little older that I typically photograph newborns (7-15 days), but even so we captured some really beautiful imagery.  If your baby is already past the usual age range for newborns, contact me anyhow.  If I can squeeze you in my shooting schedule, we can still try for beautiful newborn style images up to about 6 weeks of age.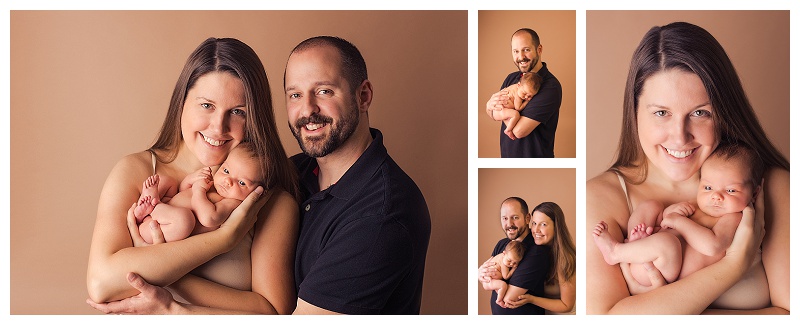 Because Cora was older, she had definite opinions about posing.  Of course she loved being in her parents hands most so we spent some time with mom and dad while waiting for her to fall asleep.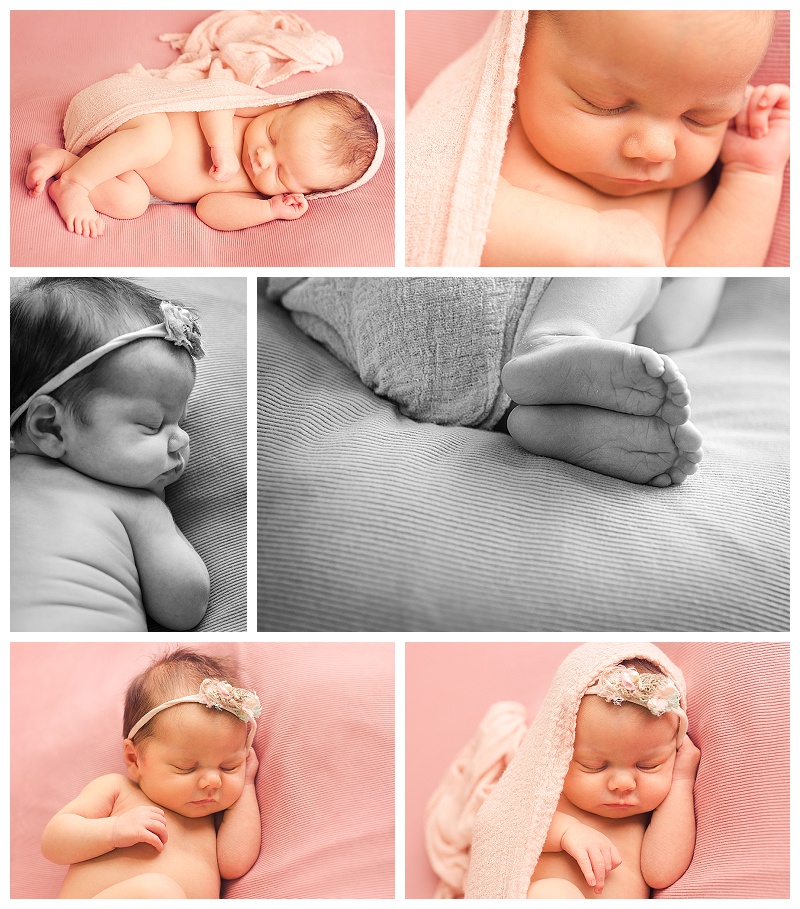 All babies let me know when a position is uncomfortable for them.  I always back off when they make their preferences clear. What Cora liked most was to be on her back.  So for most of the session we kept her nice and cozy on her back.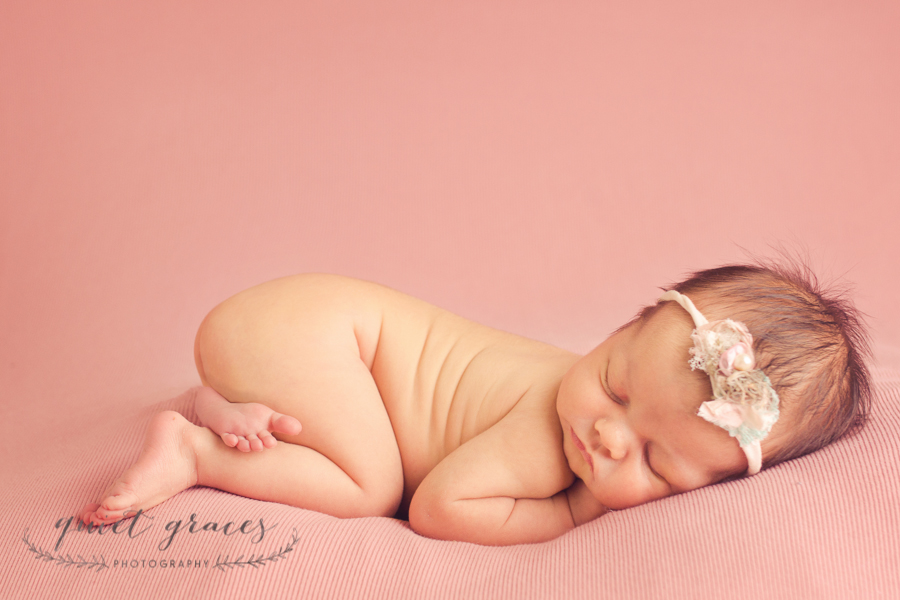 She did let me do my favorite tummy pose.  I get this pose with 98% of babies under 6 weeks who come into the studio if I am patient enough (a pacifier helps immensely with the "older" newborn).
Interested in having your family photographed with your new baby?  Contact me in your second trimester as my calendar often books very fast!