Newborn Pictures Greenville SC : Baby Zane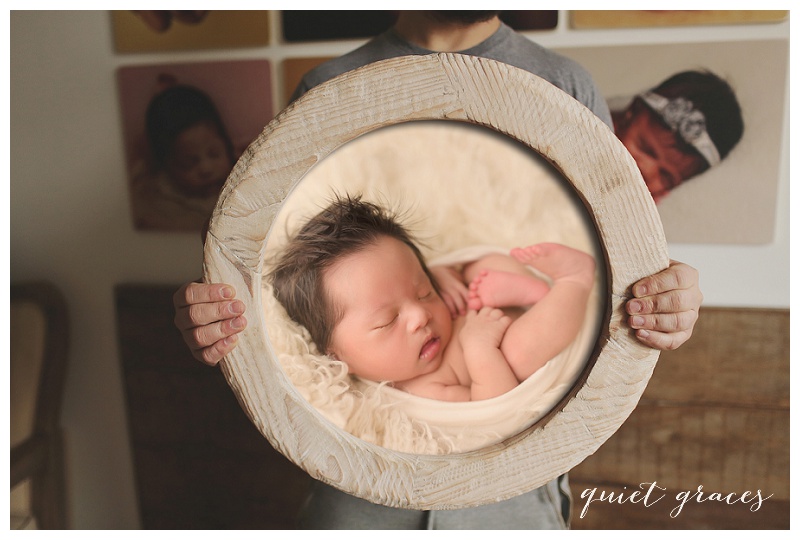 Meet Zane who came for Newborn Pictures Greenville SC.  This little bundle won the award for best hair in the history of all newborns here at Quiet Graces.  We didn't style it or anything.  It just stuck up like this! We called it "baby Elvis hair."  And it's to die for!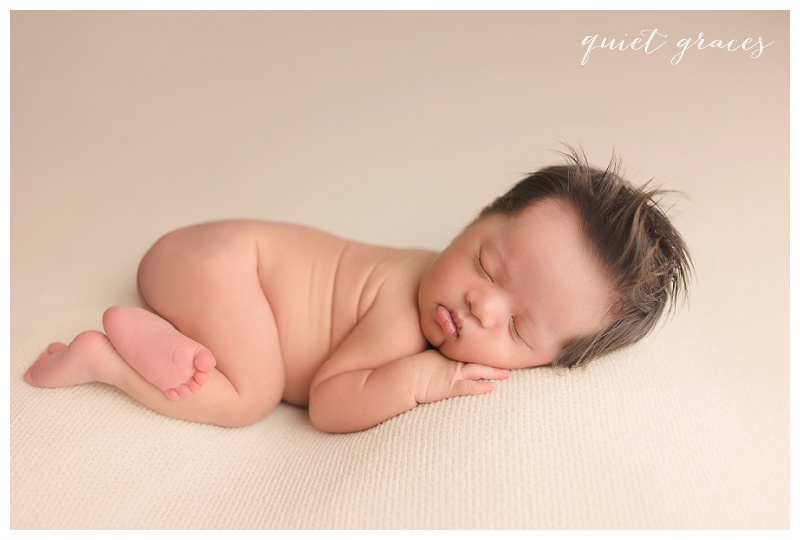 Zane has a remarkable story.  His adoptive mom Randi always wanted to adopt a little one with Down Syndrome.  It had been her dream since just 12 years old.  When the time was right, Randi connected with the National Down Syndrome Adoption Network. Randi's little girl dream was coming true!

After a year of waiting, Randi was matched with Zane's amazing birth Mom.  Their relationship is beautiful.  Gifts and goodies are mailed to Zane.  Beautiful words are spoken between both of them to encourage and support. Their match was clearly a miracle of grace.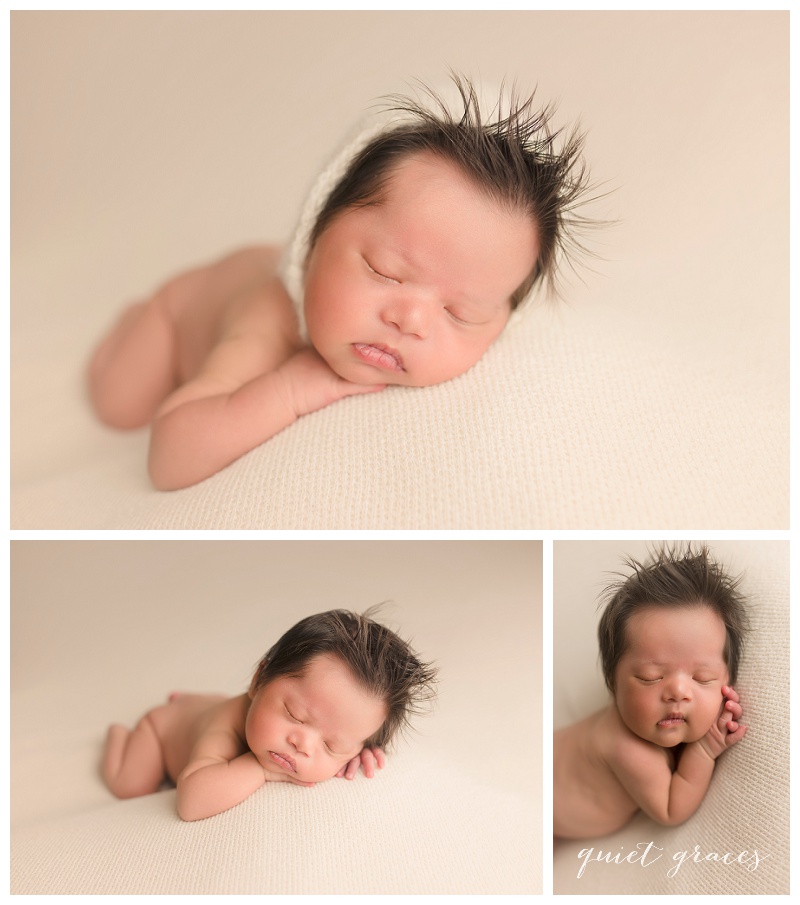 Zane came to see us at 1 month old which is the perfect age for newborns with low trunk tone or hypotonia.  All children with Down syndrome have hypotonia which make them super flexible but also very difficult to keep in a pose. Their little bodies just don't stay put in the same way as other newborns.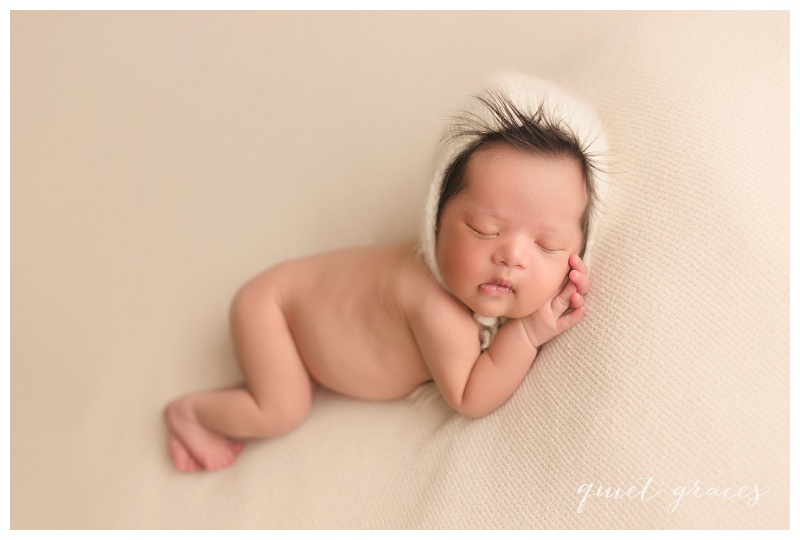 Zane's mama Randi and I are very passionate about Down syndrome awareness.  Did you know that between 75-90% of babies diagnosed in utero with Down syndrome in the USA are aborted?   The list of those ready to adopt are around 100 strong, but most expecting mamas don't know about the beautiful mamas ready to adopt. If you're an expecting mama, please feel free to contact me here and I can put you in touch with Randi or Amanda to hear their stories.  Down syndrome isn't scary, but it can seem overwhelming at diagnosis.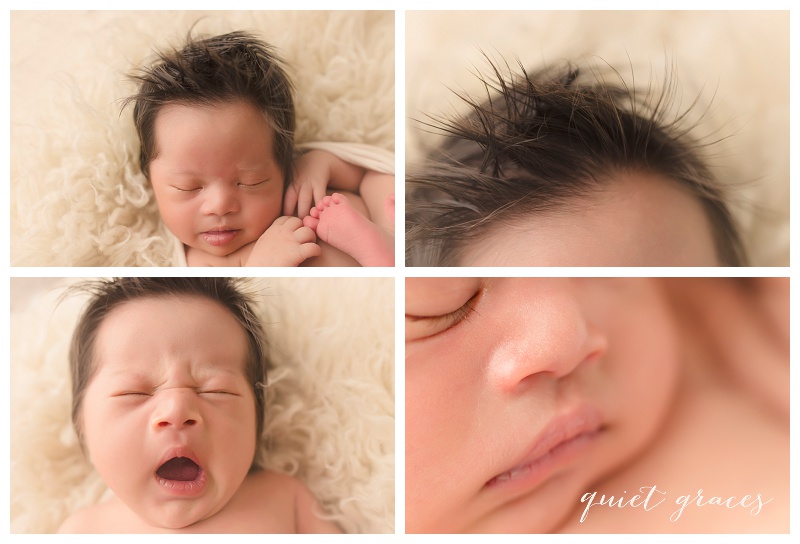 Do you have or are expecting a special needs newborn?  We'd love to help you plan your custom session with us.  We want to help you show just how beautiful your baby really is.  Contact us today!