Classic Minimalist Newborn Baby Photography Greer SC
Is finding Classic Minimalist Newborn Baby Photography Greer SC proving to be difficult? Are you not a fan of the over the top sets and props and just want a session focused on your baby's natural beauty without all the fuss? This is exactly the experience I strive to give my clients. While I do poses and use props, I try to keep the colors muted and showcase your baby just as they are. I also think it's really important to respect your baby as a person during the session. Every person has positions that are comfortable and newborns are no different! Read along below to learn more about Ava's session as an "older" month plus old newborn or click here if you're interested in setting up your own session.

Ava was an "older" newborn which many photographers will refuse and recommend a session at six month, but I will never turn away a Classic Minimalist Newborn Baby Photography Greer SC. Older babies have more opinions on which poses are more comfortable and have shorter windows of sleep, but they're still beautiful and worth taking the time to create memories for you. I loved taking all these little detail photos below while Ava was settling in a deeper sleep. Her little lips are adorable.
Ava also preferred being wrapped. It was cozy and comforting for her and I loved her skin tone against this sweet mauve color. She really liked the coziness of this bucket and wooden bread bowl.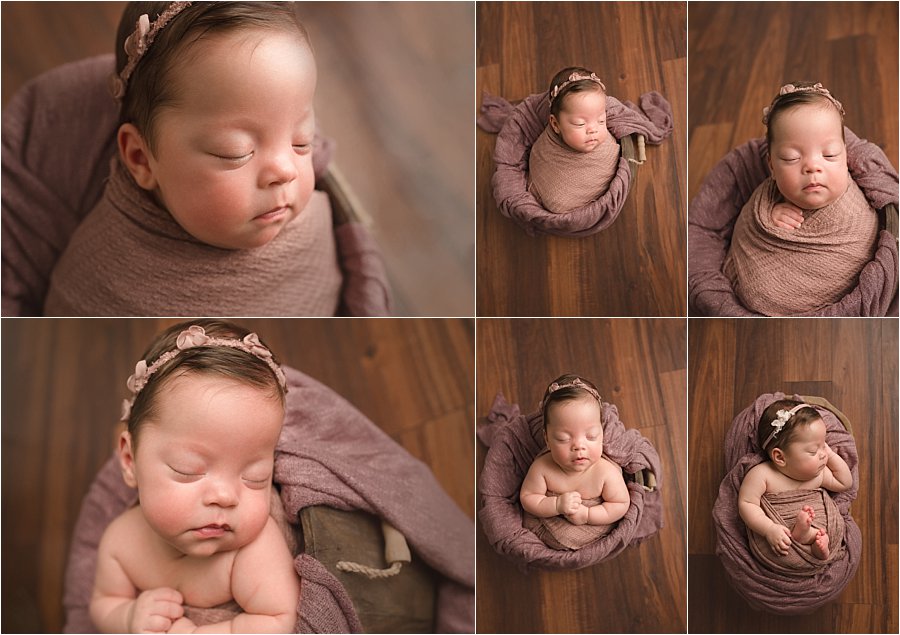 I also really loved Ava's images in black and white. Her features and dark hair really stand out so beautifully. I provide both color and black and white of every image that my clients choose for me to edit.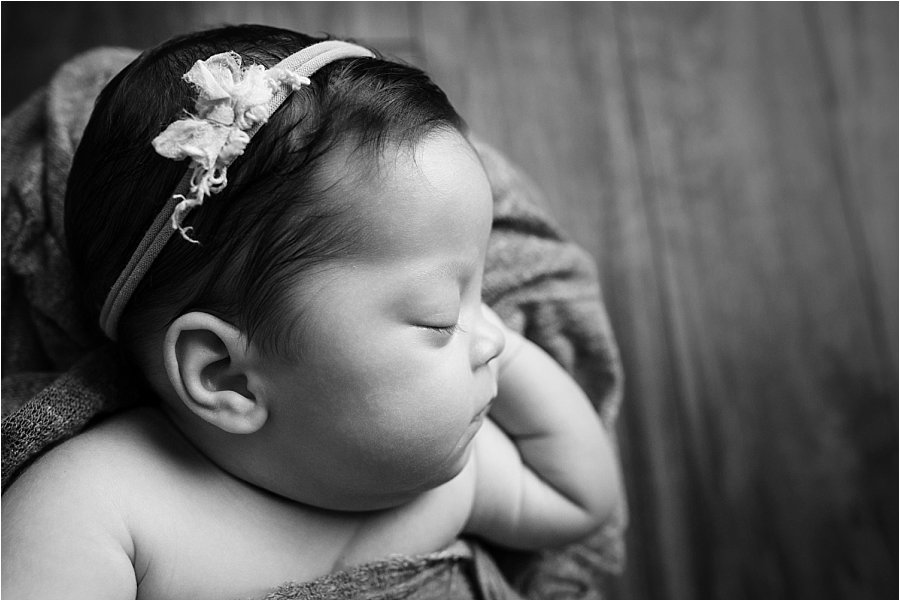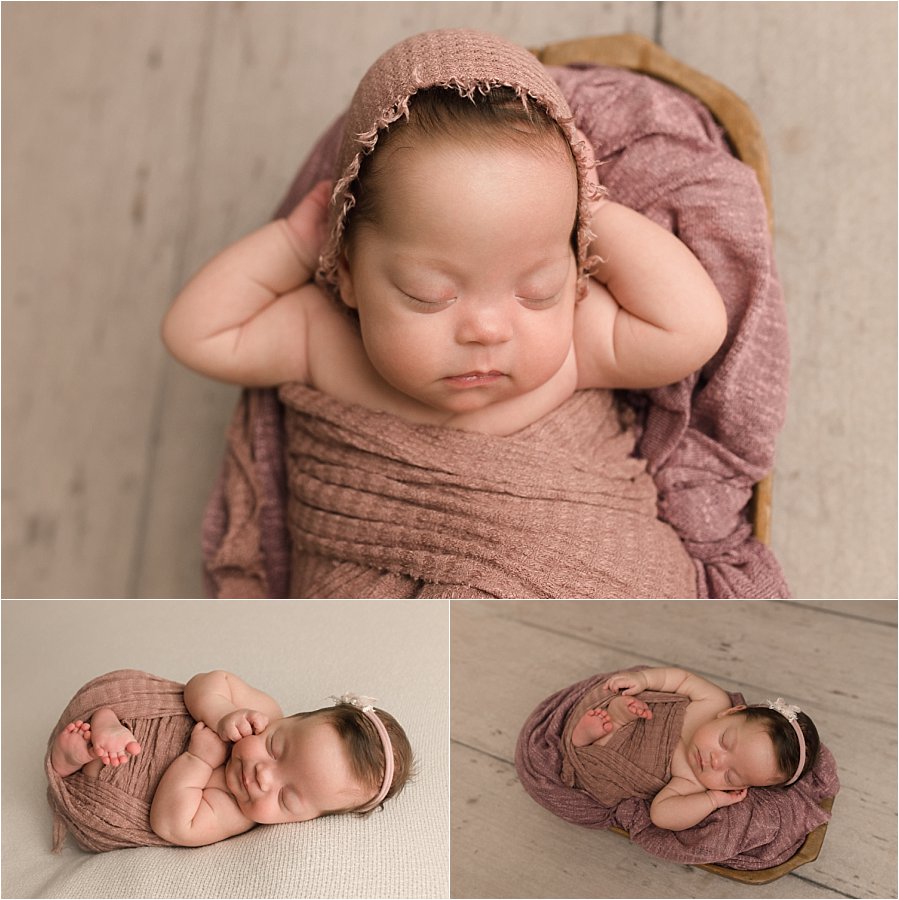 Finally, I had Ava's mama Amanda join her daughter in the images. Most mom's hesitate to be in images so soon after child birth. Our bodies feel out of sorts and feel unfamiliar. However, I always encourage mamas to jump into a few images because their baby needs to see how much they were loved from the very beginning. Plus our children think our love for them makes us so beautiful.