Post NICU Newborn Photographer
Did your baby have an unexpected stay in the NiCU? Are you looking for a Post NICU Newborn Photographer who will photograph your newborn regardless of age? One of my favorite things is the joy of holding and photographing your tiny miracle. I'm less concerned with chronological age and more concerned with capturing your sweet baby's beauty. I love all the details of your baby: his fingers, his eyelashes, and his tiny hands. I don't mind a little extra soothing and a little more baby led posing rather than photographer led. Your little one has a story to tell and I'd be honored to illustrate it.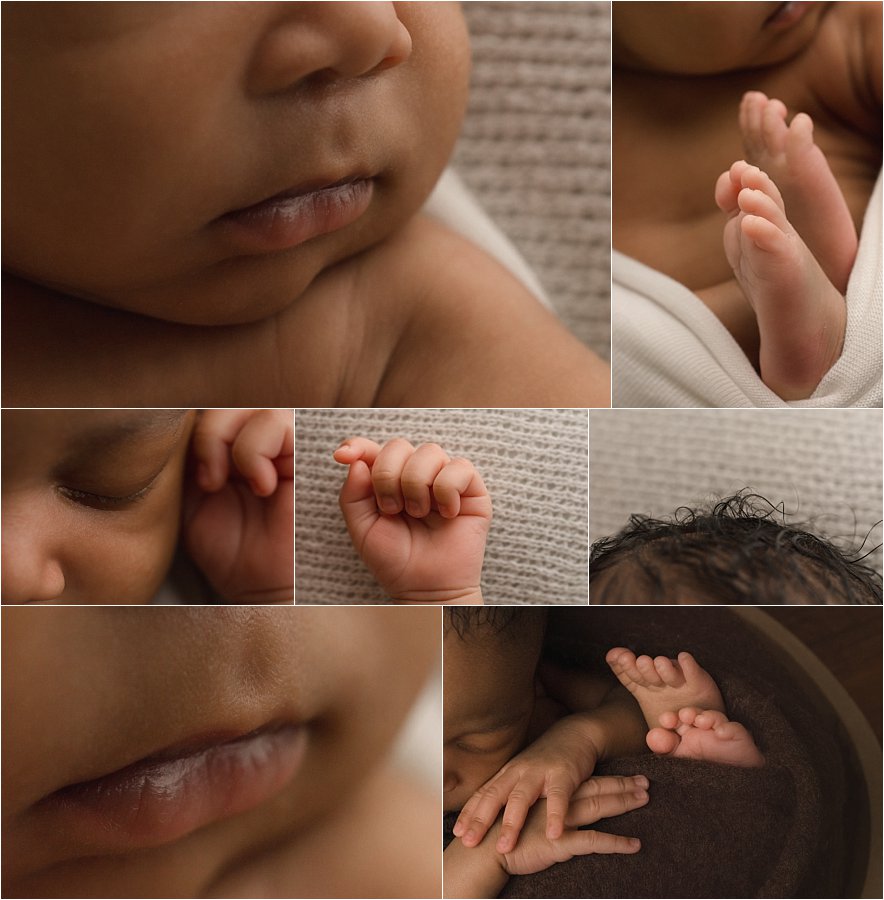 This beautiful NICU baby's name is Marley. His NICU journey amid the very first few weeks of the Covid-19 pandemic was completely unexpected. He was early, but not so early that mama Ericka expected him to be whisked away to the NICU. But Marley is a fighter and he fought his way out of a scary diagnosis and came home.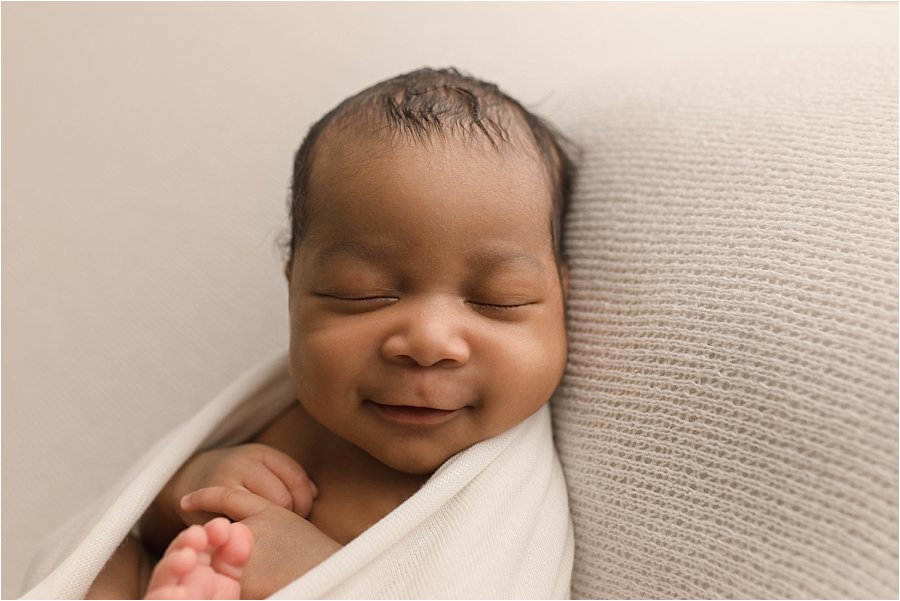 Marley was still a tiny little guy, weighing well under 6 pounds when I met him. He was laid back and very sleepy which was unexpected but welcome. He loved the comfort of the wrap, perhaps because he'd spent so much time cuddled up in Ericka's arms.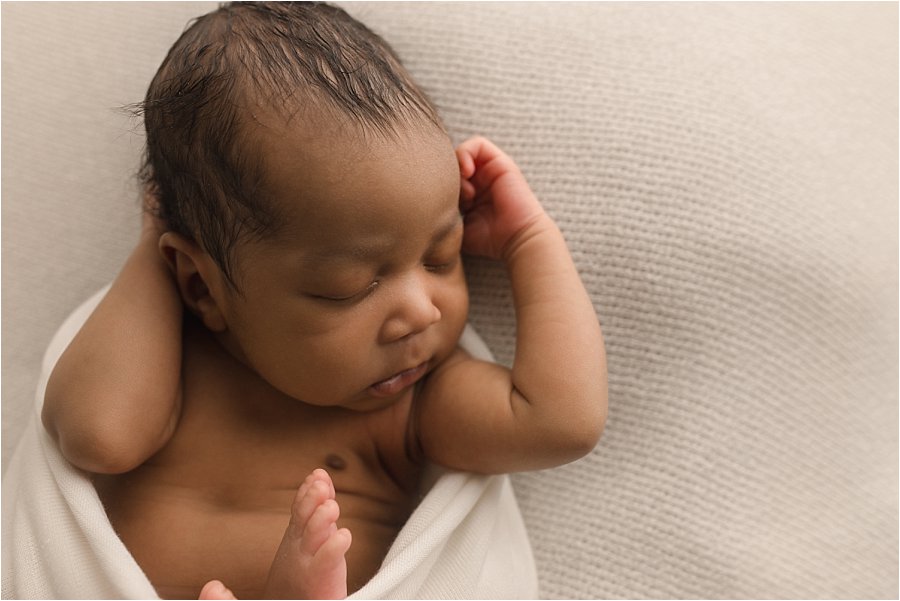 I had fun curling Marley up into the tiniest little props and showcasing his beautiful hands and feet. We even snuck a little bear bonnet on him!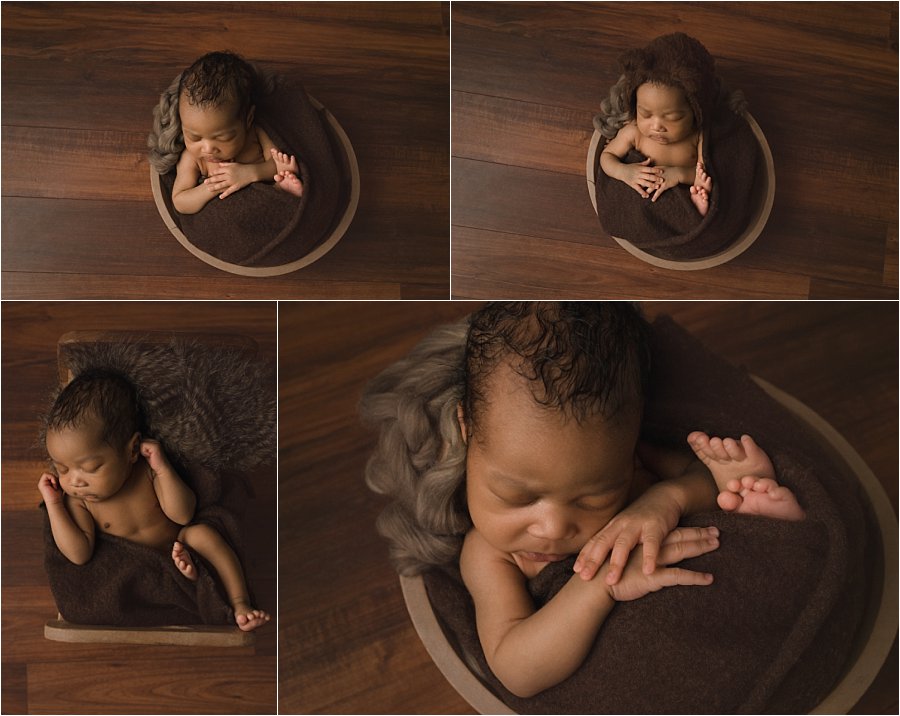 At the very end of the session, I dressed Marley in this little knitted footed PJ set from the studio wardrobe. He woke up just enough to get a sweet awake picture and these remaining images.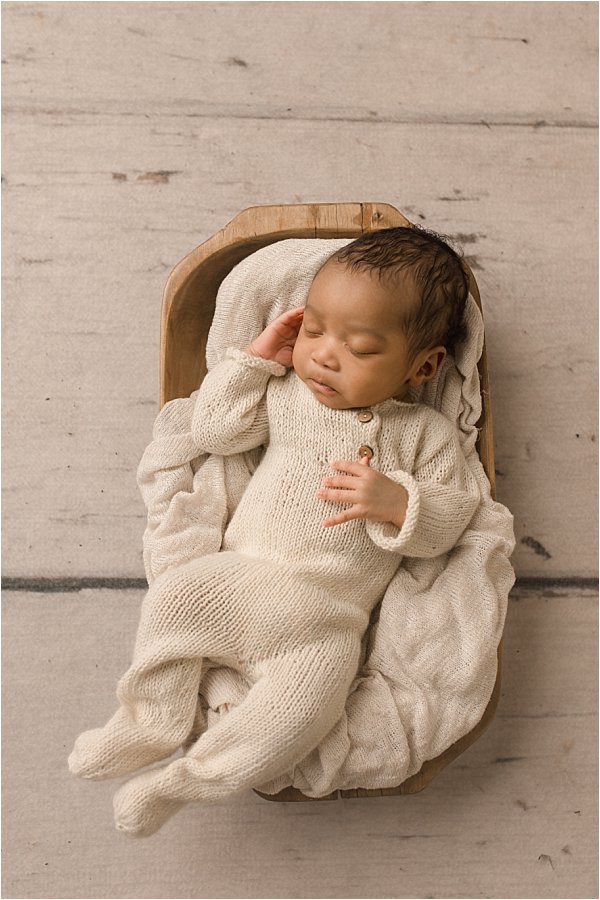 Are you looking to book your Post NICU Newborn Photographer? I'd be honored to be considered. Click here to contact me about setting something up.