Choosing the Right Newborn Photographer Greenville SC, Part 2: Am I the Right Photographer for You?
Last week I wrote about some of the things you should ask a newborn photographer before hiring. These are sort of bare minimum guidelines for hiring a legitimate business who cares for you and your baby.
However, I don't believe that newborn photographers are a one size fits all bunch. Different people prefer different styles or emphasis on their portrait art.
Maybe you have not done a lot of thinking about what you'd like in a newborn photographer. That's okay, because I've done a lot of thinking about you. So if you like the imagery you've seen on my site and the following list sounds like you, then we're likely to make a fantastic pair.
You are Concerned with your Newborn's Safety
Just how do those babies hold those impossible poses?
Hint: it's all Photoshop magic!  I am super cautious and prefer to never put a baby at risk.  If I think a newborn might startle out of a pose or prop, I will have mom or dad hold their hand very close to the baby and remove their hand from the image in Photoshop.

You Value High Levels of Service
You want to meet the person who is going to hold your baby just days old.  You like having all your questions answered.  You'd love some guidance on the products that would best meet your needs. You'd like your chosen products hand delivered.
You ReallyLike to Laugh
You (or your spouse) could be nominated most likely to photo bomb your own image.
I really love clients who have a great sense of humor!  Your sense of humor puts everyone (including your newborn) at ease.  It also gives you the perspective to laugh when your newborn makes it necessary for you to change your shirt or pants… ahem..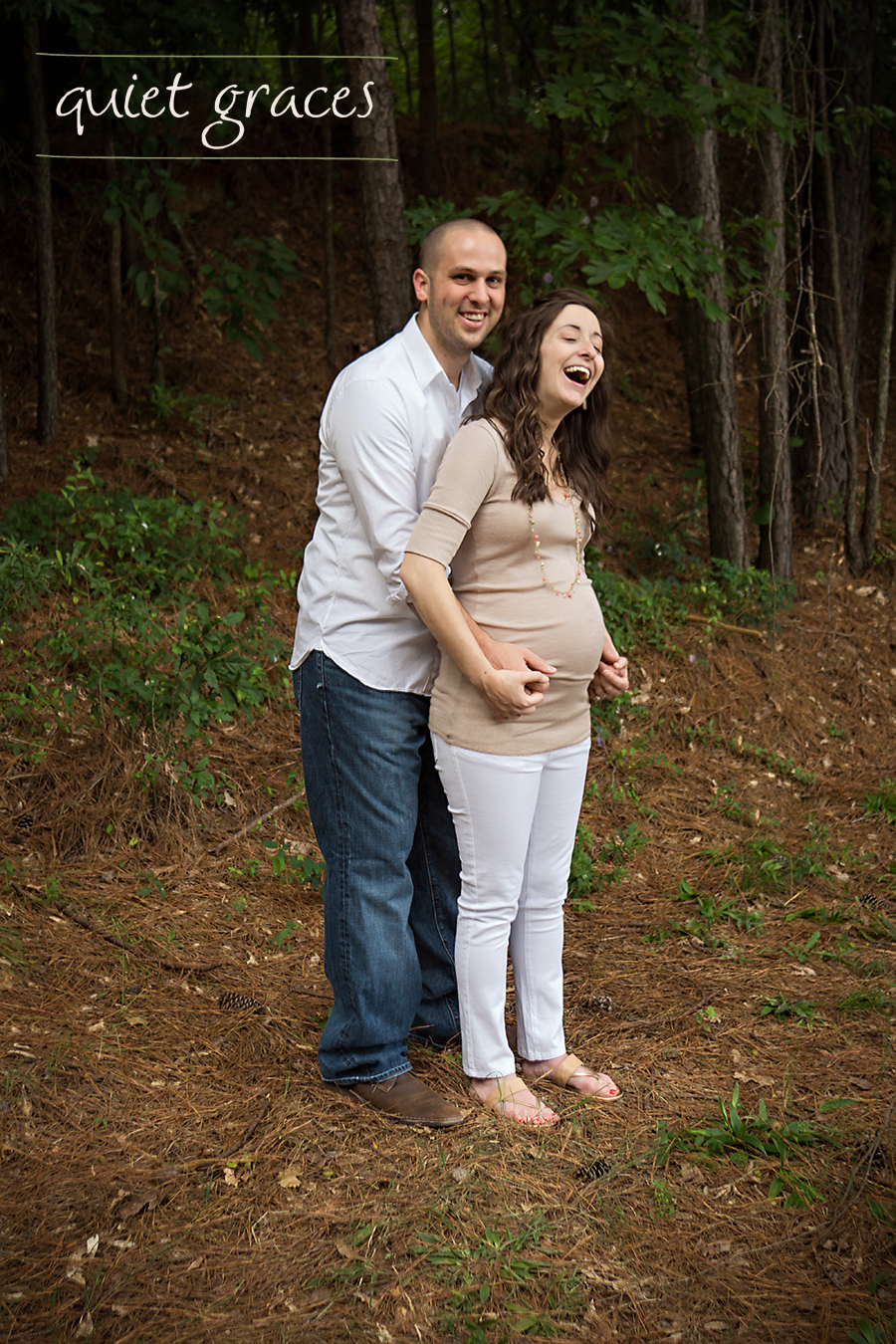 You Want to Be in Your Images
If I could photograph one thing forever it would be the brand new love parents have for their newborns. I love capturing all those emotions: all the joy, apprehension, hope, and dreams of those first days as a family. I know these are images your children will cherish, but also images that will remind you on the hard days how it's worth it to keep going.
I also know how risky it feels to be in an image just days after the birth of your child.  I strive to make sure that we choose the most flattering angles for this sensitive postpartum period.
But remember, the focus will be on your tiny baby that will only fit in your arms this way for a few weeks.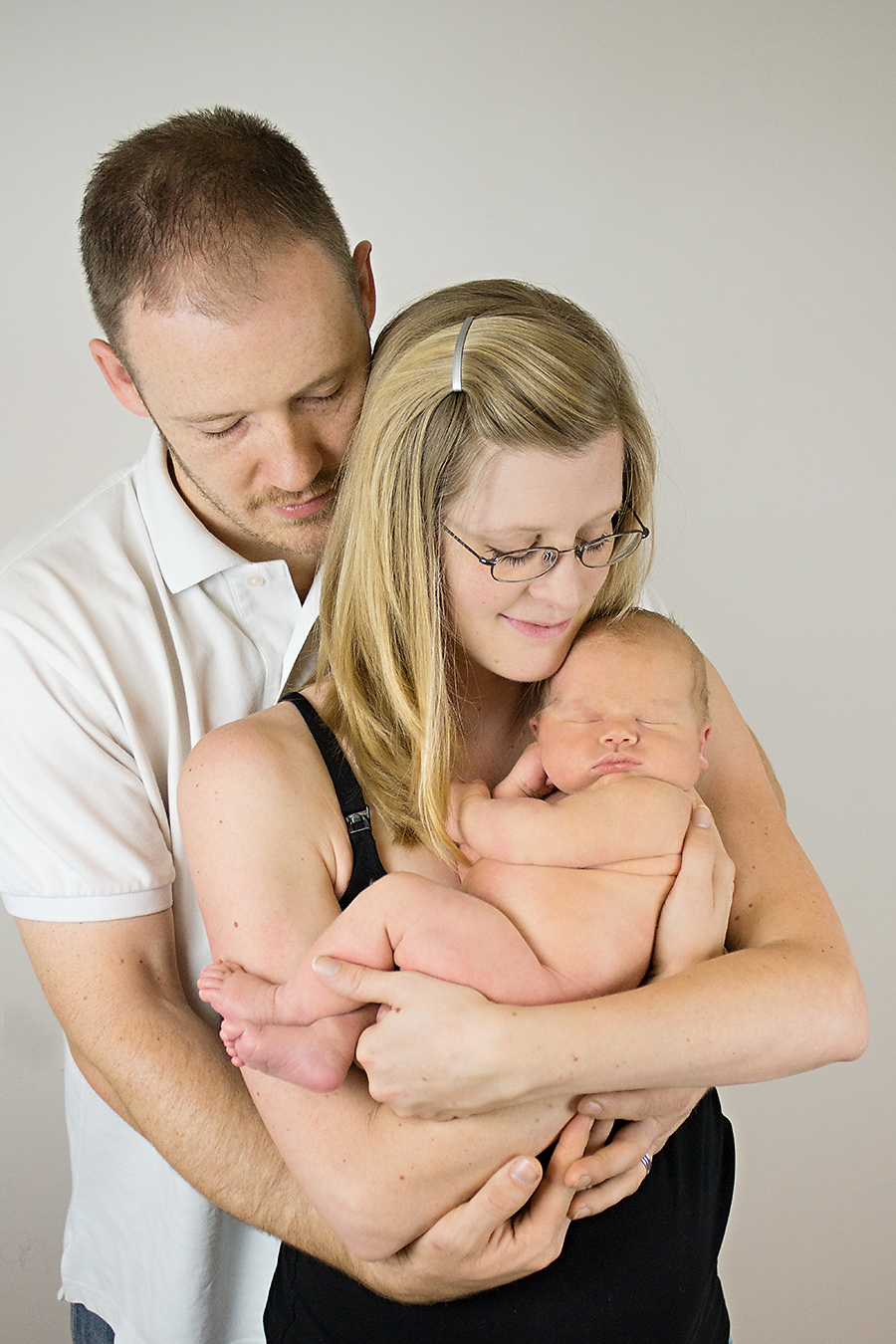 You Prefer Timeless Imagery
I prefer beige and neutral tones with babies accessorized by simple bonnets, hats, headbands, or wraps. I fill my studio with these things because I love them and because I believe your beautiful baby should be the focus of newborn imagery.
I don't shoot mermaid costumes or angel wings or dinosaur hats.  I want the imagery I create to be timeless and not limited by a fad.  Occasionally families come to me with a specific heirloom piece: Vintage Ray Ban sunglasses from a diseased grandfather, childhood cowboy boots, a blanket made by grandmother, or a hat made by an auntie.  I'm happy to incorporate these items in a session, but the majority of my images are pure simplicity.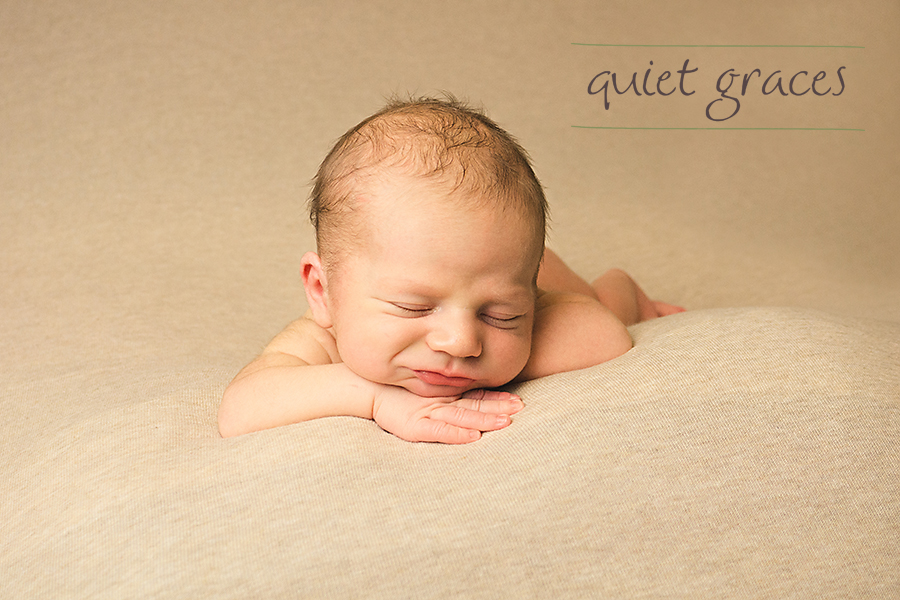 You Want to Create Art for Your Home
You'd love a canvas over the crib, or maybe an album on the coffee table to flip through for years to come. Perhaps you envision an ever expanding gallery wall of imagery, mirrors, and word art as the focal point for your home.
However you like your portrait art, we're creating it together for you to display and enjoy.  You may want digital files to archive or share with family members, but you understand that a heirloom portrait or album is a piece that will be treasured.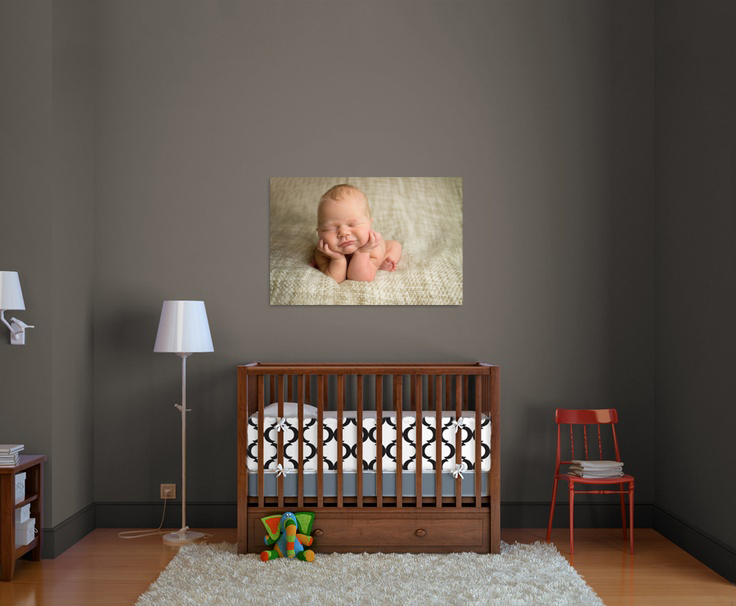 Am I describing you? Then I'd love to talk to you about your vision for the art we can create together during this newborn session. Contact me about a session today.