One of my favorite thing is making cake smash dreams come true so I was delighted when Simone asked me to create a Simple Fun Woodland Themed Cake Smash Pictures Hendersonville NC for her son Brennex! It includes a big brother named Keegan, Mom and Dad, a really spectacular cake, and lots of silliness coupled with snuggles.  Come along for the fun with me!
Family Images
I always snap a few pictures of the whole family at any cake smash session and the one below is clearly a favorite! I'm pretty sure I was making either elephant or rooster noises to charm Keegan.  Like most preschoolers, he wasn't interested in the session unless he was the center of attention.  But with a kiddo this cute, it was easy to make Keegan feel like he was the center of attention!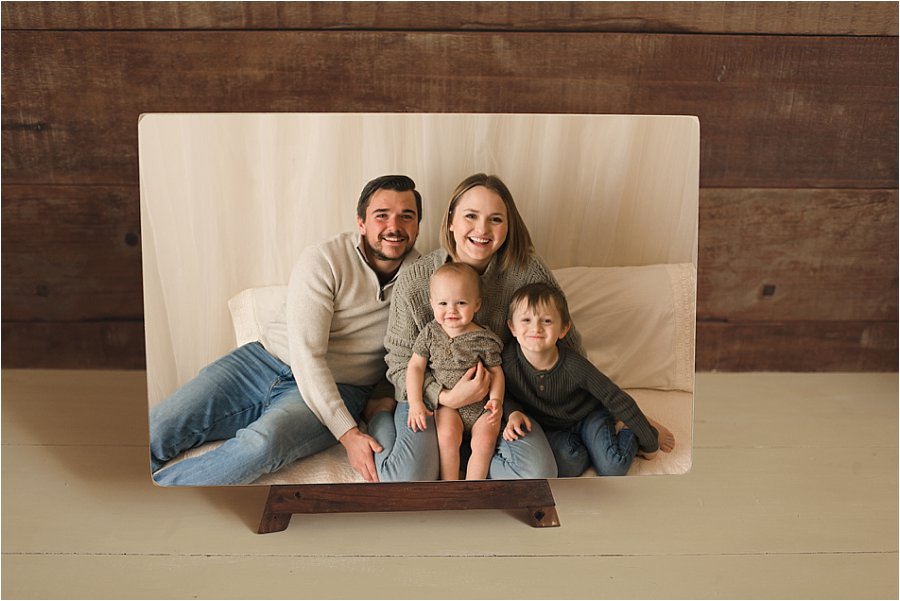 I love the timeless colors the Simone chose and the cute romper she borrowed from my wardrobe for Brennex.  Providing some options for the whole family to wear in the studio is one of the joys of helping your session be stress free.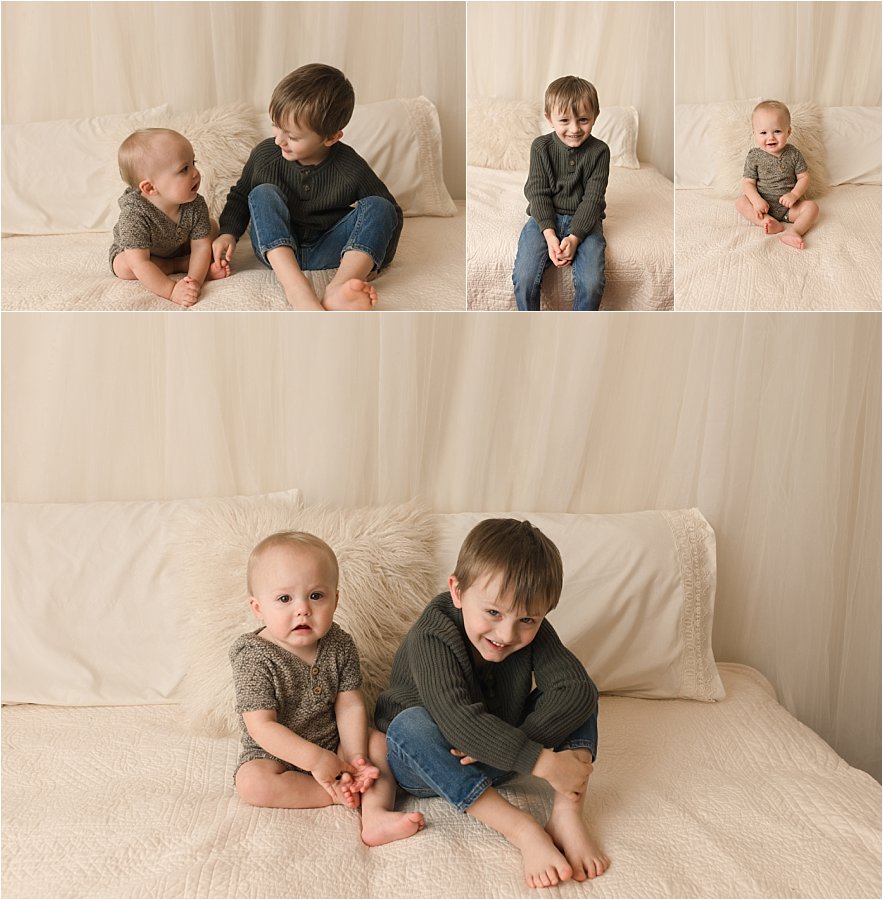 My favorite session images are usually those with mom or dad. It's so rare that we get to be in front of the lens with our kids and it's always so beautiful for our children to really see how much they are loved by us.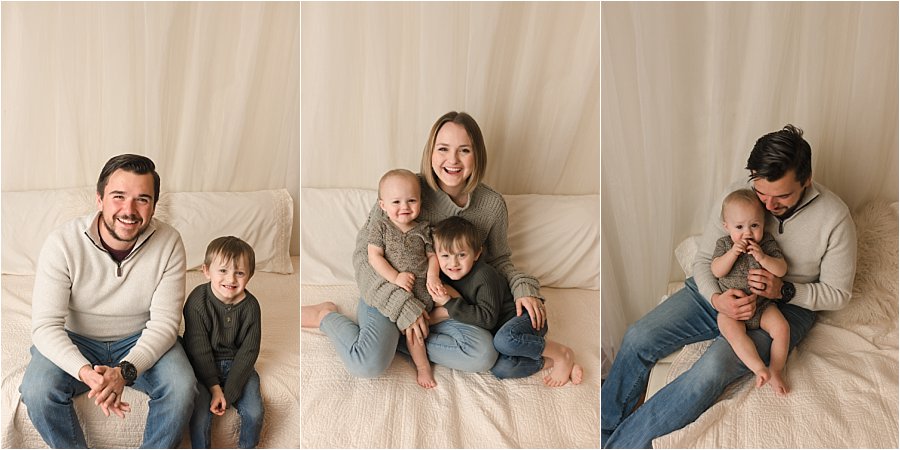 One Year Cake Smash Photography
Once we finished family images it was time for Brennex to smash cake.  This lovely cake was a special commission from Christine of Baking Sweet Scents.  A simple semi-naked cake is provided and decorated for all cake smash clients, but clients are welcome to customize the cake for an an additional fee.  This cake turned out just as Simone requested and I love it!  Clearly so did Brennex. 🙂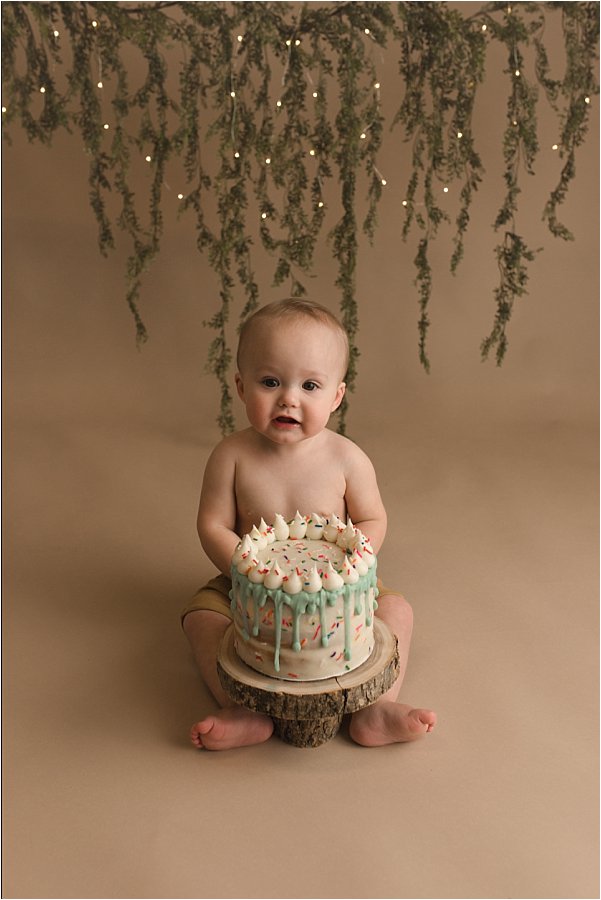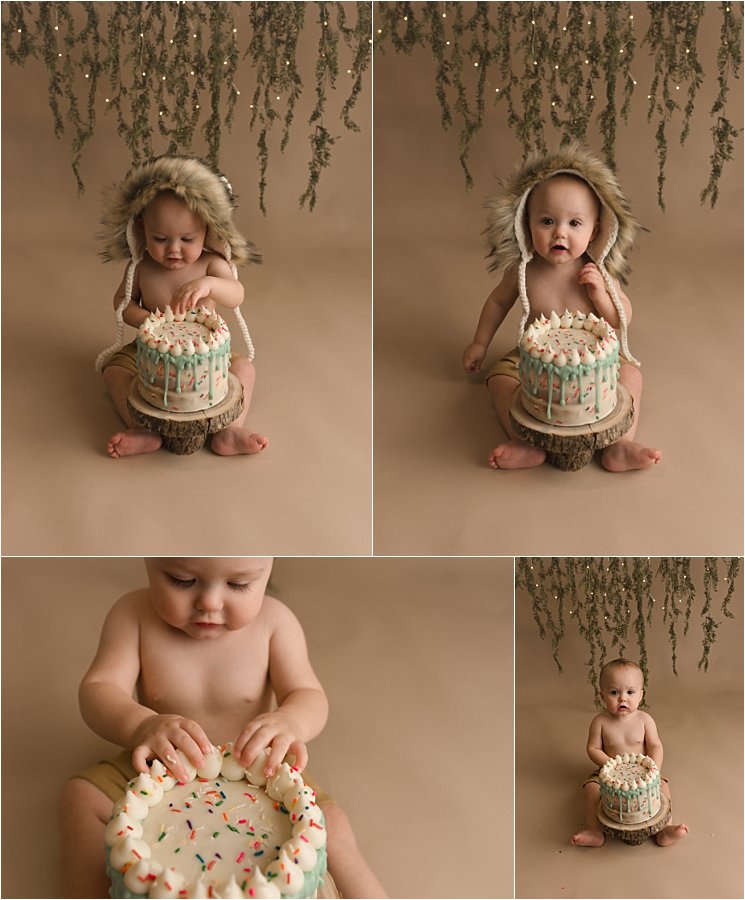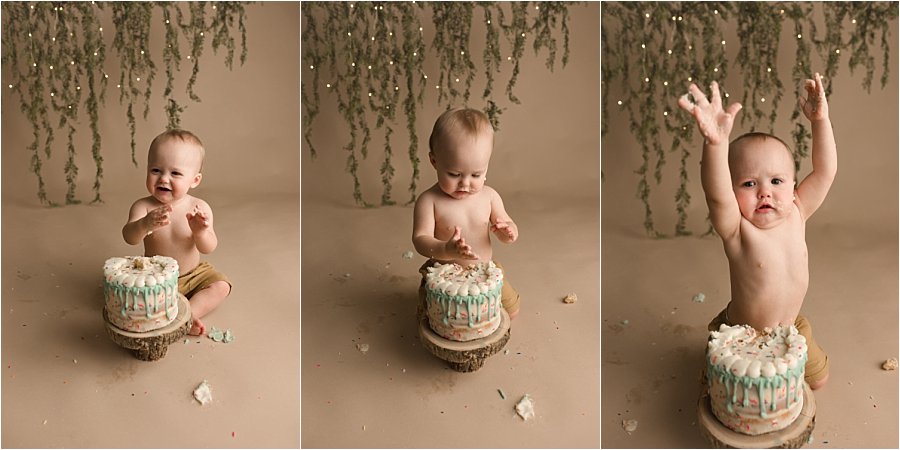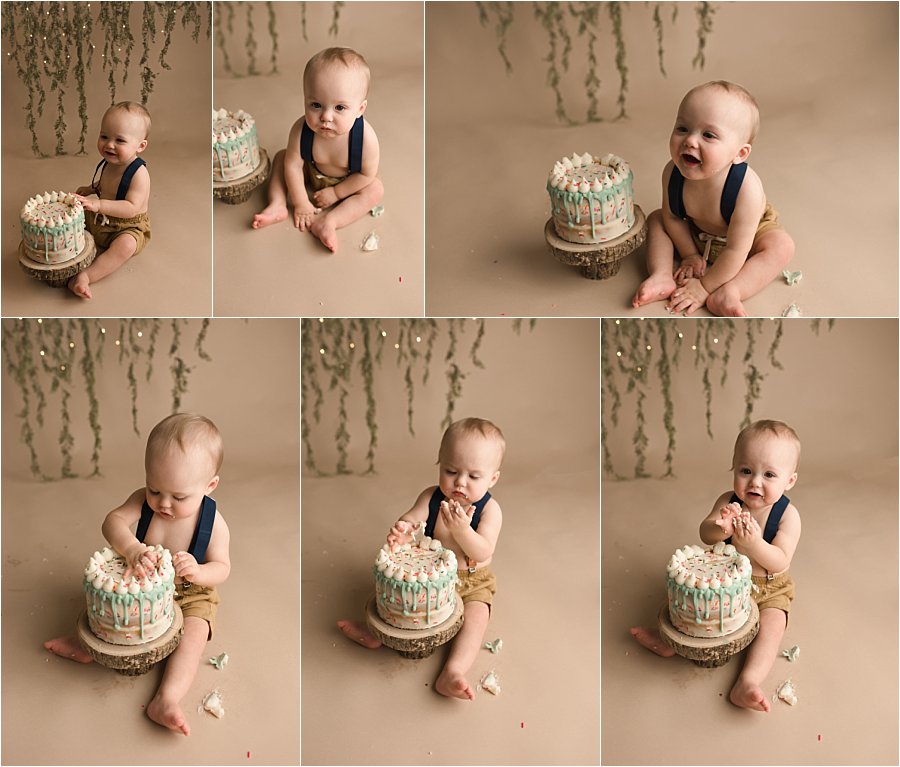 In fact, Brennex loved it so much he had to share some with Keegan!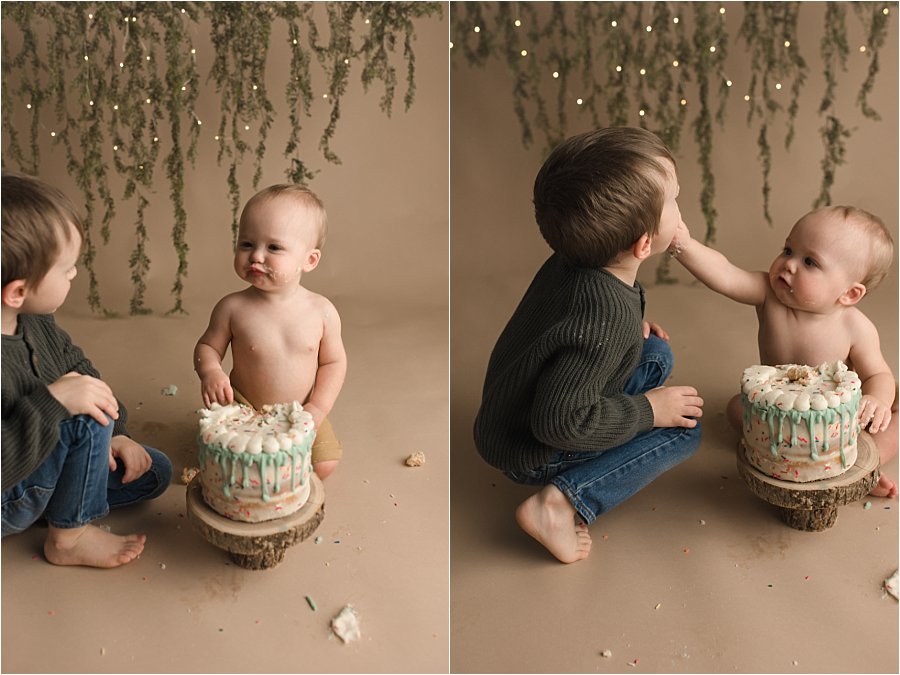 The Bubble Bath
I like to finish all Cake Smash sessions with a bubble bath.  It's a simple way for you to clean off your baby, gives us a few more images, and if your baby wasn't into the cake usually the love the bath!  Brennex loved his so much!
Your Session
Looking to book your own Simple Fun Woodland Themed Cake Smash Pictures Hendersonville NC?   I'd love to have you in the studio! Drop me a note by clicking here and telling me all about your dream session.